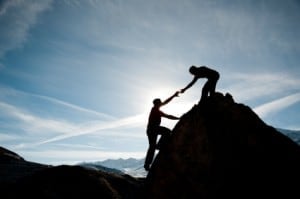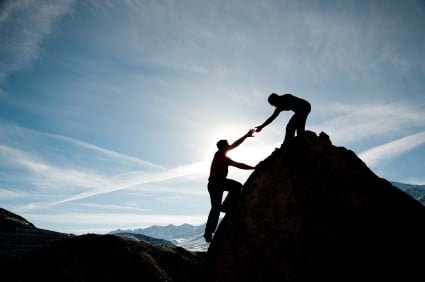 Hi!  We're Linda and Doug and the purpose of this site is to share our story in the hopes that it will help those who are suffering, or have suffered from an emotional affair – or any type of affair for that matter. 
What may be unique about this blog, is that we will share our story and the underlying emotions that each of us felt along the way.  We will also be open to answering any questions and offer any kind of help that we can to any of you who feel compelled to ask or make comments.
We will also present tips and resources that we have utilized on our journey that have been highly effective for us, and should be for you too, whether you are in an affair or are a victim of an affair.
We are not psychologists or marriage counselors, or professional writers for that matter.  Rather, we're just a normal couple that has been married for more than 30 years that has actually lived through a devastating emotional affair and have successfully mended our marriage. 
Our sincere hope is that you can learn from our experiences and from the community that exists on this site so that you can save your marriage, recover from the affair and ultimately strengthen your relationship.
Things to do First
If you haven't already, please take a moment to subscribe to our blog and  when you do you will receive our popular free report:  "The 10 Most Important Lessons About Surviving Infidelity."  All you have to do is click this link to get started. 

What next?
After doing the above, you may want to start reading some of our posts.  With over 1000 of them on the site it can be tough to figure out where to start. 
It would be pretty safe to say that the older posts would be more appropriate to someone who might have recently discovered an affair or is involved in one.  However, even the newer posts resonate with people regardless of what stage of recovery they are in and their comments will reflect that.
Since this blog documents our journey over time, you will see a natural progression in topics. There is a List of Categories as well as a monthly list of all of our posts going back to December 2009 on the Archives page.
Favorite Articles
Here are several articles that have been favorites of our readers  and a few more that are our personal favorites.
Top 10 Viewed Articles of All Time According to Google
Cheating Spouses – 6 Reasons Why Their Affair Won't Last
When the Other Woman Becomes the Wife
It's Tough To Stop an Emotional Affair
When Affair Partners Marry: 9 Reasons Why They Might Fail
Getting Over an Affair: Dealing With Affair Withdrawal
Affair Recovery and the 7 Stages of Grief
Is The Cheating Spouse Living With Regret?
Real Reasons the Emotional Affair Happened
Six of Our Personal Favorites
My 'Woulda, Coulda, Shoulda' List
Stupid Things Said While in an Affair
My Letter to the Other Woman After the Emotional Affair
Why Cheating Men (and Women) are Assholes and How They Can Become Less of an Asshole
Recovery and Trust After an Affair – Trusting the Rope
10 Elements of a Successful Marriage (How We Survived Two Weeks of Vacation Together)
Programs
Over the last few years we've put together some very popular programs based on our own experiences, surveys, research and with the help of other readers.  You can learn more about them here:  https://www.emotionalaffair.org/our-programs/
Infidelity Guides
We have also created 3 Infidelity Guides that include several posts that are topic specific.  They are…
Surviving the Affair Discovery (D-day)
It's a Community
We feel that it is absolutely extremely beneficial for you to read the comments that our readers have written in response to our posts.  We have a bit of a community feel here and the group is supportive and can offer a wealth of knowledge based on their own experiences. Don't be shy!  If you have a question, comment or need support – post it!
How to Find What You're Looking For
If you are looking for something on a particular subject, you might want to do a "search" using some keywords or phrases.  You can find the search button in the right hand part of each page about a fourth of the way down.  Additionally, you can always head to the Archives page.
Express Yourself!
Get involved with the discussions on various infidelity and marriage related topics.  They tend to be quite popular (as long as we pick a good topic!), and you can often find several informational gems that can be beneficial.
The following link will take you to all of our past discussions:
https://www.emotionalaffair.org/category/discussion/
Resources
For books, courses, websites, etc. that we have utilized along the way and recommend you can find them on our "Resource" page.
Get Help Now!
If you need immediate personal help from either Linda or Doug (or both), you might want to consider our mentoring program. For more information on this program click the following link:  https://www.emotionalaffair.org/mentoring/
Privacy
We are very aware of privacy issues on this site and we take it very seriously.  Click here to view our site terms and Privacy Policy.
Please Share It!
We would also appreciate that if you read a post that you really enjoy that you pass it along via Twitter, Facebook or any of the other social media outlets. You can find the little sharing buttons at the end of each post.
Contact Us
If you ever have the need to contact us, feel free to do so at:  https://www.emotionalaffair.org/contact-us/
Thanks again for stopping by, and we hope that you will join us and benefit from this journey from an emotional affair!
Linda & Doug