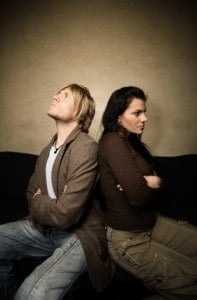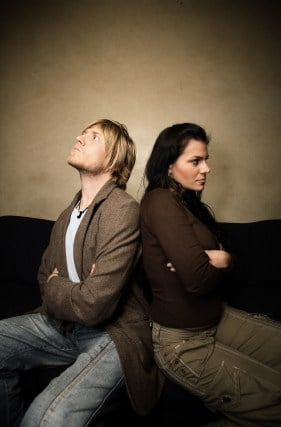 Linda and I have been married for close to 25 years now, and there was not one single event that lead up to me having an emotional affair with a co-worker.  Rather, it was a culmination of many things. 
Generally speaking, I would have to say that it was a combination of both of us taking each other for granted, falling into an emotional, sexual and verbal rut, and just being too "busy" to attend to one another's needs.   Basically, the once strong feelings of desire and excitement were at the time very much dormant.
At the same time this was going on, there was a major scandal involving the owner of the business that I worked at as a sales rep.  To make a long story short, the owner did some illegal things, and it caused the office to close, and we were absorbed into a rival office. 
We had to pack up all our stuff and move to another office.  This was a major deal, and caused upheaval with many, many innocent people.
Tanya was a top producer in the office who I talked to occasionally strictly for business purposes.  I thought she would be a good source of business, and I would stop in her office now and then to talk shop, but also talk about whatever other topics would come to mind. I would also help her with technical issues she was having with websites, software, or other similar issues.  She was attractive, easy to talk to, and we shared many similar thoughts and ideas on many things.
The ongoing scandal in the office brought us together more frequently as we discussed the happenings in the office quite a bit and how its effect was causing such turmoil with everyone involved. The economy was in the beginning stages of a horrible downturn, and we were not very busy selling anything, so we had lots of time to talk. 
It wouldn't always be just me and Tanya, as several others from within the office would often join us.  I would spend at least a couple of hours a day immersed in deep discussions with Tanya and many others.
The more we spent time together, the more the conversations seemed to change from just business, to other more personal topics.  I would discuss my family, wife, hobbies, etc, and she would do the same.  It soon came to light that she was having similar feelings and issues within her marriage as I. We would often counsel each other with respect to the very personal problems we were having at home.  Hindsight obviously tells me that this was not the thing to do.**
A couple of hours in her office turned into going out to lunch together, to eventually texting each other, and talking on the phone for lengthy periods of time. Many of the conversations were innocent enough as they were about business, or office issues, but many were about her husband, her family, and my wife or family.
It was very clear now that I was becoming emotionally attached to her, and she with me.  In a lot of ways, I was feeling the same way I did when Linda and I first met.  I felt good inside, and I felt good about myself, and I was just having a good time talking with another woman.  I admit I felt guilty doing so, but the feeling was hard to walk away from.
That is pretty much how it all started.  As you can see, it can be very easy for someone to fall into this type of situation.  There was no desire on my part, nor was I actively in search of this type of affair–it just sort of happened.
I will get into more of the story in subsequent posts and let you know how things eventually came to a head, and our affair was discovered and how it devastated Linda.
**Linda adds: "Yes,  the reason why this was such a bad idea is you were sharing personal thoughts about your marriage with someone else, where you should have discussed it with me. I know how difficult and uneasy this would have been.  However by letting her into your world you created a bond that should only be with your wife. 
You also may have found it very easy to share these thoughts, as she was such a good listener, agreed with what you were saying and offered such good advice.  Unlike how you perceived it if you would have shared them with me. 
I believe the reason she was so easy to share these details with was because honestly what you were saying did not affect her, there was no emotional baggage that came with your confession.  In contrast, if you would have shared these thoughts with me I would become upset, defensive, etc.,  because you were saying affected me personally, and would have hurt my feelings. As you mentioned she became very attached to you as well.  Another reason it was such a bad idea."