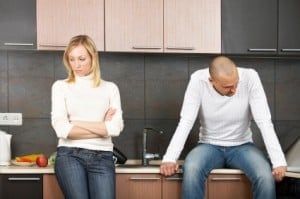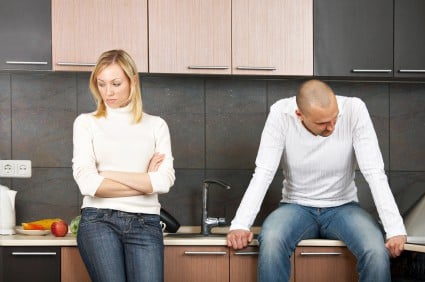 The other day someone in an email asked us about separation after an affair.  This person had recently discovered her husband's affair and was considering separation and asked if it was a good idea to do so – and if so, when.
There is no question that this is a very complicated issue and there is really no simple, clear answer. However, there are some important factors to consider.
First of all, separation after an affair can mean different things to different people.  Some folks might consider it as just a temporary break from one another in order for them to simply get through the initial shock of the affair while in survival mode.  While others may consider separation a more permanent status and as the first step in the divorce process.
Linda and I never considered separation, though in hindsight she probably wished she would have kicked me out for not immediately ending my emotional affair.  If that would have happened I believe that would have been of the temporary break variety mentioned above.
There's an understandable tendency to second-guess whatever actions you take (or don't take) in dealing with an affair and which direction to go. In general, it's probably best to go slow in making any significant decisions such as separation since the flood of emotions makes it difficult to think clearly.
The process for clarifying one's thoughts can be difficult and can take a lot of time.  More than likely the speed for which this happens will not be effected by whether a couple separates or stays together.
It is usually not wise to make any decision such as separation after an affair while one or both spouses are in a highly charged emotional state.  If they do choose to immediately separate after the affair is discovered, it's usually a knee-jerk reaction based on emotions and not from logical thought.
Peggy Vaughan, author of "The Monogamy Myth," states that… 
"It's virtually impossible to think clearly enough during the immediate aftermath of the discovery of an affair to be capable of making such an important decision as to whether to separate. How well you're able to live with the decision (whatever it is) is primarily determined by whether you can honestly say to yourself that you put forth your best effort in making a good decision that you won't immediately doubt and second-guess."
This brings us to why a couple would choose separation after an affair and Vaughan felt that "the only sensible reason to separate is either 1) if there is total clarity by one or both parties that they're absolutely positive they want to get a divorce, or 2) if they have devoted the necessary time and energy to talking through the entire experience and determining that they cannot use this crisis to develop a new (different) relationship based on honesty. In the final analysis, the decision as to whether or not to separate needs to be based on the prospects for the future of the relationship (as determined by how this crisis is dealt with) rather than based on what happened in the past."
A third reason we should add is because the cheater is continuing the affair.  In this case, the betrayed may use separation as an effective strategy for stopping the affair, such as with Dr. Willard Harley's Plan A and Plan B strategy.
We've noticed lately that many of the people that we talk to who have separated, truly still love their spouses and want to try and save their marriages but made the decision to separate based on emotion.  The initial premise may have been as a temporary break from each other, but often this turns into a more drawn out thing, sometimes lasting several months or more. 
Desperation, stubbornness and feelings of helplessness and hopelessness set in and any chances of reconciliation seem highly improbable.  In these instances saving the marriage becomes much more of a challenge.
We'd be interested in hearing from any of you who have chosen separation after an affair.  What were your reasons and what has been the outcome?  What would (if anything) you have done differently? 
Likewise, if you considered separating but chose not to, why not?