What is limerence? The 3 Stages of limerence and is it the same as an emotional affair?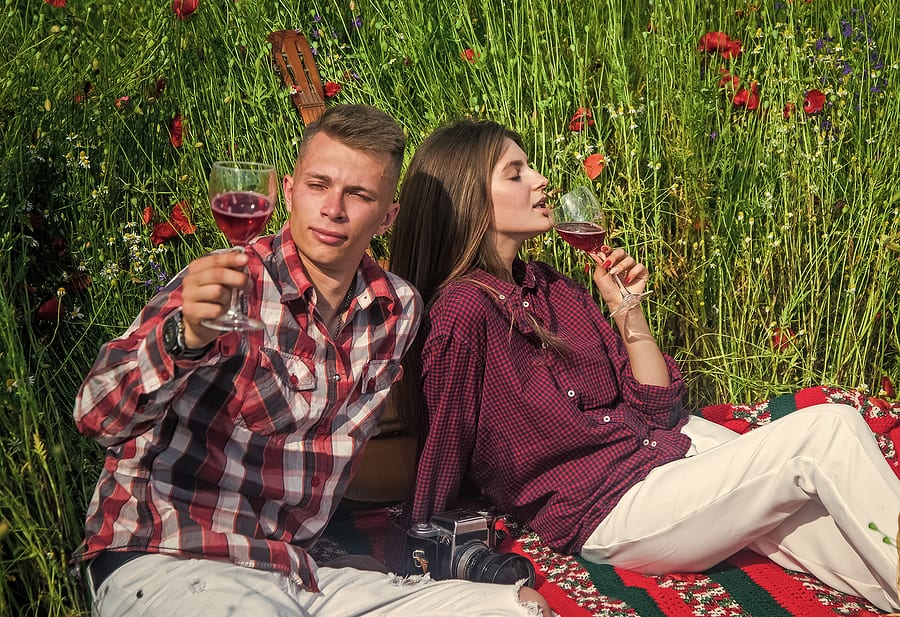 By Doug
So just exactly what is limerence? Until we had started this site, I had never heard of the term before.  But over the years it has come up quite a few times on the blog and in mentoring sessions.  I also stumbled upon a forum discussion about whether or not limerence is the same as an emotional affair or only a component of an emotional affair. 
Naturally, I felt it might be of interest to you guys and therefore needed further looking into.  I'll let you guys draw your own conclusions based on your own situations.
What is Limerence?
Limerence is a term coined by the psychologist Dorothy Tennov to describe an involuntary state of mind which seems to result from a romantic attraction to another person combined with an overwhelming, obsessive need to have one's feelings reciprocated. (See Wikipedia info here.)
According to Tennov, there are three types of love: limerence, what she calls "loving attachment" (the long-lasting love people are capable of having), and "loving affection," the bond that exists between an individual and his or her parents and children.
Tennov naturally authored a book on the subject called, "Love and Limerence: The Experience of Being in Love."
In the following video, Rick Reynolds shares his thoughts on The Difference between Limerence during an Affair & Infatuation during Dating.
Some Characteristics of Limerence
Limerence is sometimes also interpreted as infatuation.  Similar to infatuation, limerence may dissolve soon after it starts.  However, in many limerent situations, the infatuation-like state transforms to a point where the attractive characteristics of the limerent object are exaggerated and any unattractive characteristics are paid no attention.
Limerence is also "characterized by intrusive thinking and pronounced sensitivity to external events that reflect the disposition of the limerent object towards the individual, and can be experienced as intense joy or as extreme despair, depending on whether the feelings are reciprocated.  Basically, it is the state of being completely carried away by unreasoned passion or love, even to the point of addictive-type behavior."   This state is often characterized as being in a fantasy world.
A person in limerence has the intense desire for the feelings that they have for another to be reciprocated. However, even if they are not reciprocated, the limerent feelings can continue on unaltered.
Additionally, it is not essential for there to be physical contact with the limerent object and may in fact, not even be sufficient to the person in limerence.
Additional Components
Limerence has more basic components:
Some fleeting and transient relief from unrequited limerence through vivid imagining of action by the limerent object that means reciprocation.
 Fear of rejection and unsettling shyness in the limerent object's presence.
 Intensification through adversity.
 Acute sensitivity to any act, thought, or condition that can be interpreted favorably, and an extraordinary ability to devise, fabricate, or invent "reasonable" explanations for why neutral actions are a sign of hidden passion in the limerent object.
 A general intensity of feeling that leaves other concerns in the background.
 A remarkable ability to emphasize what is truly admirable in the limerent object and to avoid dwelling on the negative or render it into another positive attribute.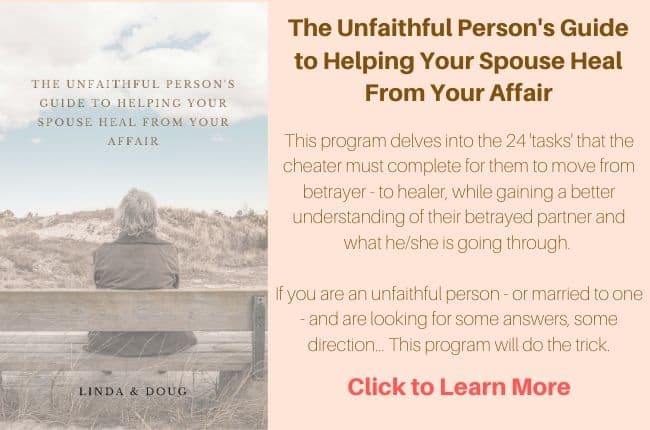 Limerence, Love and the Emotional Affair
Relational Psychotherapist Dr. J. Richard Cookerly says that in the beginning limerence often "starts as a nearly imperceptible set of feelings of mild attraction which can grow into enormous intensity making people think they are very much in love.  Then two to four years later the limerence process winds down causing all the 'in love' feelings to start fading out and closing down.  Sometimes this happens quite rapidly."
Further, Cookerly states that, "Once in a great while limerence can precede the development of healthy, real couple-love if a couple works at it, but usually not.  Sometimes the condition runs its course in less than the usual two to four year long duration and sometimes lasts longer than that average."
What can be somewhat unique is that two people can become limerent with each other simultaneously, sometimes it's one person who is limerent and the other truly in love, and sometimes just one person is limerent and the other has no reciprocal feelings.
It almost sounds as if it can be like a junior high crush on someone to an extent.
Dr. Cookerly also offers a list of 15 limerence symptoms, of which having at least seven of the symptoms is sufficient to qualify for being seen as probably in limerence and not really in a true, healthy love state.  (You can check out the symptoms, along with the rest of his excellent article on his site.)
Unlike Affair Love, Real Love is an Unselfish Conscious Choice
In any new romantic relationship, most people go through a phase where they are involved in idealizing the object of their interest, where they are experiencing at least some euphoria from the romantic "high," and where they spend an awful lot of time and energy thinking about the other person and wondering whether their interest is reciprocated.
Usually, this sort of thing is resolved in fairly short order. Someone makes a move, which is either accepted or rejected. If it's rejected then it hurts, but you move on. If it's accepted, then the relationship plays out –  for better or for worse. But sometimes the wheels spin in place. The relationship isn't taken forward. It isn't resolved. The romantic tension builds. The idealization becomes even more extreme.  It becomes crystallized. The frequent thoughts become obsessive. The desire for reciprocation becomes greater, but so does the fear of rejection. This usually happens when there is some sort of "barrier" involved.
For young people, that barrier might be a problem with social skills, peer pressure, parental disapproval, adolescent insecurity, etc. It can also be the case that the "barrier" is the limerent object him or herself – who does not, in fact, reciprocate, but who might, for whatever reason, send out "mixed messages." Maybe they are just a flirt. Maybe they like the attention. Maybe they are just a naturally friendly person who likes you as a friend, but doesn't see you as a serious romantic object. In those cases, the limerent person suspects that the relationship is one-sided, but finds small bits of hope here and there, to keep their interest alive.
Here is a video on limerence from the perspective of an ex-unfaithful person
It Thrives on Barriers
While delving more into some limerence support group forums I found the interesting notion that limerence thrives on barriers. So, it is not terribly uncommon for two individuals to become limerent over one another when one or both are married or otherwise attached to other people.  The interest may be reciprocated or perhaps it's not, but it gets stuck, because there's no (good) place for it to go.
One forum participant noted that although in some situations limerence is indeed reciprocated, it may not be consummated, and this can prolong the limerent experience indefinitely. If the pair is able to resist a physical affair, but bond under the guise of being "friends", then it is possible for them to have an emotional affair. However, the fact that they are doing so does not mean that the limerence they are experiencing is diminished.
In short, it appears that it is quite possible to be limerent in an emotional affair and that perhaps most emotional infidelity is born of and sustained by limerence.
On the other side of the coin, an emotional affair can possibly entail some elements of limerence or it can involve very little limerence at all.
As an example of this, another forum participant offered the following: 
"Let's assume that two people are already committed to other long-term relationships. For whatever reason, those other relationships have lost their romantic edge. Maybe they make great companions and business partners and parenting partners, etc., but the "thrill is gone." Then the married persons fall "in love" with one another. This may go both ways. The other person might acknowledge that they feel the same way, but they don't take it to a physical level…the point is that both parties might have spilled their guts to one another and know how they feel. There isn't a lot of uncertainty. That may eventually give rise to "limerence" (as a romantic obsession born out of pure frustration and insecurity over its course) but it doesn't have to. But there are often "overlap" situations where you have an emotional situation that's gradually developing (for at least one party) and the other may or may not be aware of it. Or, they may be interested, but just less excited about or invested in it. But the uncertainty, together with the marital barrier, keeps things from going forward. Next thing you know, one party may be romantically obsessing about the other – who might or might not reciprocate."
So, it seems that sometimes emotional affairs may not involve any great degree of limerence and sometimes they do.  Confused yet?
In my research of limerence, it appears that it can develop because a person starts looking for external sources of love, affirmation and validation.  Ultimately that person can only find that within their self and possibly within their current relationship.
Many of those who are limerent have low self-esteem, are people pleasers, have had attachment issues when they were young and are emotionally immature. There are also many similarities with those people who are considered to be love addicts.
The limerent person may find it helpful to look within, as well as to analyze their relationship with their spouse or partner to see what could have triggered their limerence.  Hopefully this will result in being able to fill their life with much more positive things like improved honesty and communication within their committed relationship, along with discovering other activities and situations that will improve their self-esteem and sense of self worth.
Finally, here is a good 3-part video series from the good folks at Marriage Helper that goes over in detail the 3 Stages of Limerence.  
What Causes Limerence? First Stage Of Limerence
What Does Limerence Look Like At Its PEAK? Second Stage of Limerence
How Does Limerence End? The Third Stage of Limerence
Please share your thoughts in the comment section about limerence and how it relates to your affair – or your spouse's affair.  
*Originally posted on 4/2/2012 and updated on 5/3/2022