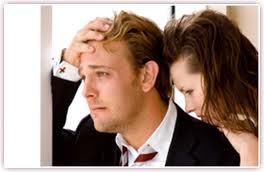 A week or so ago, one of our readers posted a comment where he asked me to list things I thought I knew about Tanya (the OW). How I felt about her in the "affair fog" and facts (character, her history) that I learned about her along the way. 
The reader also asked me to examine her from the outside now, more than 2 years after the emotional affair.  What type of person do I see her to be?  And finally, if she was just someone I knew who was dating a friend of mine, what advice would I have for him?
Much of this Linda and I have discussed at various times over the past few months.  It was interesting to note the differences in perception now versus then.
What I thought I knew about her prior to the emotional affair, and in the very early stages of the affair:
Could relate to me and my situation
Shared similar discontent with marriage
Had many things in common
Almost backed out of her marriage
Never really happy in her marriage
Her husband was boring, selfish and unsupportive
Very successful professionally
While in the emotional affair fog:
I felt connected to her and shared the same view points on most things
I thought she was everything Linda was not (at that time)
She could provide me the happiness I was lacking at the time
I felt very much like I did when Linda and I first met
It felt like I was in high school again
What I learned along the way and to this point:
She is somewhat boring – actually quite a homebody
She had had an emotional affair previously (though she didn't call it that)
She was very petty.  She complained about very small things like her husband leaving a glass on the counter overnight.
Her family was somewhat dysfunctional
We didn't have all that much in common after all
Uncaring about Linda and her feelings
Her husband worshipped the ground she walked on, but she didn't care
I was in love with the feeling, not the person
If I felt like I did when Linda and I first met, then Linda is really the person for me
If she were dating a friend of mine:
My advice is that she would probably fall head over heals in love with him but at the same time she would become very jealous and controlling.  Once the newness wore off or he (my friend) wasn't able to provide as much fun and excitement as he once did, she would be looking elsewhere.
In my situation, while in the height of the emotional affair fog it was difficult to see the OP's faults. Or if I did, I ignored them.  Once out of the fog, it became quite clear the type of person she really is.
We would be interested to hear form those of you whose spouse has ended his/her emotional (or sexual) affair as to whether or not his/her perceptions of the OP have changed over time.
[wlsp_signup]