I know in many ways I will probably understand his emotional affair more than he does.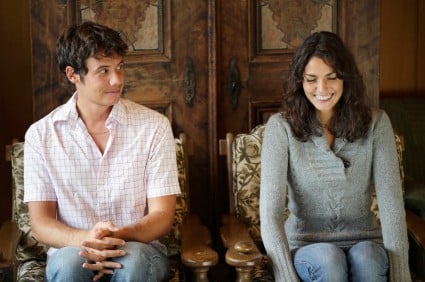 By Linda
The recent events with my brother, along with digging deeper into Dave Carder's book,  "Torn Asunder," has again made me think a lot about trying to understand Doug's emotional affair.  I know in many ways I will probably understand it more than Doug does. 
I think that it was a blur of emotions and mistakes in his eyes that he would like to forget.  But for me I have spent so much time trying to figure out what happened that I am able to see the emotional as well as the psychological side.
I kept rereading about the phases of an affair that Carder mentions while trying to relate to Doug's thought process and reactions during those phases. I know that it would be healthier to just let it go, but I hope for my own peace of mind – and maybe for anyone else dealing with an affair, that it might be helpful.

Much of this knowledge I received from Doug's posts or comments.  Doug, like many of your spouses, had a difficult time discussing the affair and providing details that I felt were important.  And like many of you, I memorized each comment trying to find meaning and understanding.  Many of his thoughts I was hearing for the first time which gave me valuable insight into the dynamics of his affair and how their relationship was not perfect by any means.
You don't know how many times I secretly thanked all of you for your questions.  You were like guardian angels for me.  Checking the comments on our blog became somewhat of an addiction for me.  I couldn't wait to see what information I could absorb next. I even attempted to try to send you all telepathic messages so you would ask things I wanted to know from Doug. 
You might wonder why I didn't ask them myself.   I guess we had been through so many conversations that ended with both of us frustrated and upset that I just didn't want to go there again.  Also, some of the questions were not conducive to our healing.  But selfishly, it really helped me to hear that everything wasn't rosy and perfect with Doug's emotional affair like I had pictured it.
Looking at his emotional affair phases…
Reviewing the phases of Doug's affair helped me understand why he acted the way he did and took away the guilt and pain that I had been carrying around with me.  I realized that it wasn't about me or that it was my fault.
Carder's first phase of an affair is "growing mutual attraction" and is very easy to understand.  During this phase Doug found himself in a situation where another woman showed interest in him.  She laughed at his jokes, asked for help with her computer and such, and was available to brighten up his boring day. 
Doug mentioned that it was convenient as all he had to do was show up for work and go to lunch. There wasn't much that was expected from him.  She didn't ask him to pay the bills, mow the lawn or clean the house.  All he had to do was be charming and attentive. It was a great escape from the reality of work and life and he was free from responsibility and commitment.
One of our readers had asked Doug if he ever thought about the future and where the relationship with Tanya was going.  He answered that he didn't know.  He was having fun with Tanya and enjoying their time together.  This answer was difficult to hear because I took it personally and thought of Tanya as some party animal.
Looking back, I realize that anyone can appear fun in that situation, and honestly if I was getting that kind of attention I would have acted like Paris Hilton. The comment also reflected the naivety and selfishness that Doug was experiencing at the time.  If he would have known the implications of his actions those words never would have been spoken.
The next phase was when things became complicated.  This is when they express their love for each other.  Carder said during this phase the infidel experiences guilt, anxiety and fear. This is the time when I believe Doug changed jobs and realized that as wonderful as the euphoria of his affair was, it was also "a pain in the ass to maintain."
The easiness and lack of responsibility was over and now he was expected to put forth more effort to maintain his relationship with Tanya.  He had to work at it, lie about it – and in essence make two women happy. 
This was the time when he withdrew from his family, spending most of his time in front of the TV, listening to his Ipod or exercising. He also was suffering from headaches that were alarming enough for him to schedule a doctor visit.
At the time I was very confused about his actions.  After "D-day,"  I even contributed  to his state of mind of wanting to be with her by the way I acted towards him.  Now I believe he was filled with anxiety as he finally realized he had got himself in a terrible mess and didn't know what to do about it. 
That was the time I wished I would have noticed the signs and that he would have trusted me enough to bare his soul.  I know he didn't know how I would have reacted.  He also wasn't even sure if I loved him, so this would have been a risky thing to do.  If he would have come clean during that time, I feel our recovery from the affair would have been so much easier.
This next phase was so confusing to me and the hardest one to accept and forget.  This is the phase where I found out about the affair but he continued to see her.  The contradiction of this phase blows me away and Doug can't explain it himself.  In one way he says it was a relief to him that I found out and that he was tired of the relationship and wanted out.  Yet in other ways, the relationship seemed to take on a life of its own – more texts, phone calls, more confusion and ambivalence.
During this phase he was definitely in an affair fog state, making comments and decisions based on pure infatuation.  He said he wanted the feeling of being in love and that was all that mattered to him. I wish someone could explain how a person can go from wanting out of a relationship because of the hassles, to needing the relationship so desperately that nothing else seemed to matter.
I wonder what I could have done differently at this phase.  It was hard because I wasn't really certain he was having an affair. Carder says the intensity increases because of the on-again-off-again experiences.  The infidel has such guilt and anxiety that their affair partner is the only one who can make them feel better about their situation.   They "need" each other to medicate the fear.
I often think about what was said during this phase and what kind of justifications allowed them to feel better about their emotional affair.  Doug mentioned that what was said was "utter bullshit." He is probably correct, I can't think of any other way to justify what they were doing to their spouses.