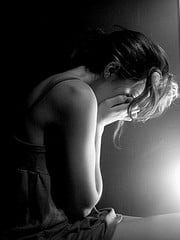 Last week Doug and I celebrated the milestone of being together for 30 years.  Throughout those years we have experienced so much happiness, accomplishments, rewards, as well as hardships, disappointments and challenges.
The thought of us being together for that long is also a constant reminder that we are getting old, our kids are getting old, as is our dog, our house, our cars and the list goes on.
With getting old comes reflection and realization that maybe life isn't exactly how we thought it would be.  Yet even though we still loved each other very much, we blamed each other for our discontent. At times we treated strangers better than we treated each other.
Unfortunately for me, a woman came along who made Doug feel better about himself and his life.  Doug thought that she was exciting, fresh and fun-loving and that she was the answer to his discontent.
By somehow making Doug feel this way, this woman reaffirmed what he had been thinking in that it must have been me that was causing this unhappiness and frustration in his life, when it was obvious that he was equally at fault.  
Consequently, he found himself falling for this woman and began comparing her to me, yet all he saw was the good side of her.  I basically became emotionally insignificant in his life.
Then something happened that caused a jolt of reality and Doug began to question if this women was really better than me. Did he only see one side of her; was it the situation that was so exciting and new, and not the person?
Doug also realized that there is no one who will love him as much as I do and that I love him despite his faults, shortcomings, and mistakes.  Unfortunately this revelation came too late.  The lies, betrayal, and hurt had already taken place.
Man, emotional affairs really suck!