Sometimes it takes making a mistake – like having an emotional affair – on our part to learn important things about ourselves and how to change so that we don't make the same mistakes in the future.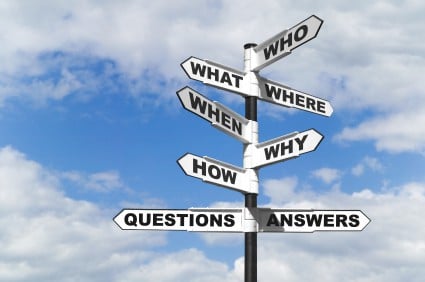 By Linda
We have a son who is in his first year of college, and we found out a couple of days ago that he had recently taken an ethics seminar at school.  We found this out because we had just received the $200 bill for it and had questioned this added expense. 
When we confronted him about it he confessed to a mistake that he made that caused him to have to take the seminar.  He ended up learning much about himself as a result, quite like Doug has learned so much about himself as a result of his emotional affair.
Our son has a good friend in one of his classes that he has known for years.  They had a homework assignment that was due, and our son's friend did not have it finished, and asked for one of the answers to complete the assignment.  Our son gave him the answer and really never thought too much more about it.
It turns out that the friend used the answer alright—almost word for word.  Though just a homework assignment, the professor discovered this and summoned the two of them to his office to discuss it.  They both quickly admitted to the wrong doing and thought that was the end of it.  Several weeks later, they were ordered to take the seminar on ethics.
When we questioned our son about it, we were quite surprised that he said that the seminar was actually very good, very difficult and very enlightening.  He told us that he had learned a lot about himself as a result of the seminar.
Now this might not sound like a big deal, but when it's your 19 year-old son telling you this, it actually made us quite proud.  He has become quite wise for his age.
You may be asking yourself, "OK, nice story, but how does this all relate to our normal discussions about emotional and other types of affairs?"

Learning From the Emotional Affair
When you've been through what we have, you tend to relate regular everyday occurrences to our situation.  This was no different.  Not only did our son learn a lot about himself through his mistakes (much like Doug), he decided to make some changes in how he did some things, and how he carries himself in his everyday life. 
For example, he decided to stop sitting by many of his friends that tended to exhibit bad habits at school, and didn't take school quite so seriously.  In other words, he was putting up barriers between himself and those that were causing him to do things he really shouldn't have been doing.
The seminar also made him explore his inner feelings about the differences between happiness and pleasure.  He determined that things that bring you pleasure are more materialistic or self serving in nature, whereas happiness comes as a result of being true to yourself and others.
These two lessons can be applied to those who are involved in affairs.  After an affair, you must truly look at yourself, and as a couple, from within to discover why you had the affair, and then make the appropriate changes to ensure that it doesn't happen again.  You must determine whether the affair was worth the selfish pleasure it produced, compared to the happiness that can exist with your current spouse or partner.
As a result of Doug's emotional affair and through the work I've done on this blog, and all the conversations with Doug and the blog readers, I've (we've) come to realize why it happened and what we need to do to continue to strengthen and build our love and marriage.  It has not been an easy thing to do, but certainly necessary and quite worth it.
Along with this self-exploration and change, there needs to be barriers and rules put into place so as to minimize the temptation of an affair in the future.  For the betrayer, these barriers may seem unrealistic or even harsh, but are necessary for building trust and eliminating temptation.
It's kind of funny the curve balls that life can throw at you, and if you would have told us that we would learn a lesson from our son, we would have laughed at you.  Unfortunately, it often takes making a mistake on our part to learn important things about ourselves and how to change so that we don't make the same mistakes in the future.  In our case it was an emotional affair.
We will leave you today with this excellent quote from Barbara De Angelis:
"Each time you choose to change, to grow, to improve, or to learn, you are acting from that inner core of passion.  It is that passion for truth, for happiness, for freedom that compels you to dig deep within yourself for wisdom, to ask the difficult questions, and to hear the often painful but necessary answers."
Please share in the comment section what you and/or your spouse have learned as a result of your experiences.