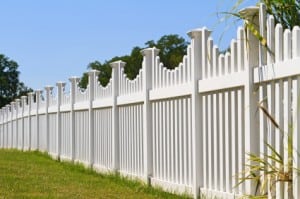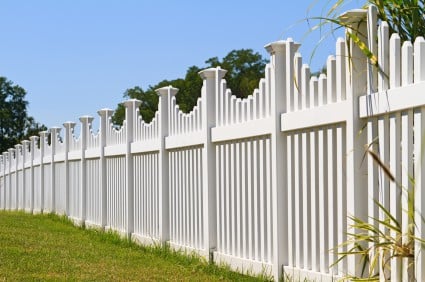 Yesterday I was re-reading a portion of Dr. Frank Gunzburg's book about how to save your marriage by keeping danger out and love within.  I got to thinking about what Linda and I have done to not only save our marriage, but effectively keeping our love alive and growing our relationship on a regular basis.
One of the suggestions that we can make is to save your marriage by building a fence around your relationship.   In our situation, you may ask if I had an emotional affair because Tanya was so great or because I let down my guard and allowed Tanya within certain boundaries that should have been in place?
Save Your Marriage by Building Fences
Building and maintaining the fence around your marriage can be a challenge, so here are some suggestions based on our own experiences:
Save your marriage by becoming your spouse's number one fan – before someone else does!   Linda does a great job at this and it really feels nice when she shows this.  I for one, need to improve on this and am working at it all the time.
Save your marriage by praising your spouse often, and be as specific as possible.  Make them feel special and appreciated.  Compliment your spouse and tell him or her how handsome or beautiful  he or she is.  Tell them how lucky your are to have them in your life.
Save your marriage by reminding your spouse about the qualities you most admire. The need to be appreciated is important, so express thanks, congratulations and compliments frequently.  It can be as simple as thanking them for cleaning the bathroom or doing the laundry.  Obviously, something a little more romantic may be better!
Save your marriage by avoiding temptation.  Stay away from dangerous situations and people who put you at risk for violating your marriage vows.  By me working from home, for instance, I have completely removed myself from any possible temptations—except perhaps for a little "afternoon delight" occasionally with Linda!
I'm not a Facebook junkie or anything like that, but for those of you who are, steer clear of old flames or other emotionally needy members of the opposite sex online and at social gatherings or at the office.
Finally, save your marriage by strengthening the fence around your marriage. A spouse who feels loved, cherished and supported is a lot less likely to stray than someone who feels unappreciated and overwhelmed with responsibility.
Here are some suggestions:
Set aside time, on a regular and recurring basis to have fun together.
Have discussions together about what bothers you, what you like, what you feel passionate about, your past, your future together, and anything else.
Practice understanding your partner's experience. Try to put yourself in their shoes so you can make sense of their feelings in different situations.
Be kind and complimentary to your spouse.
Don't be stingy with apologies.
Do kind things for your partner without expecting anything in return.
Tell your spouse you love them and need them often.
**Feel free to add any additional suggestions you might have by leaving a comment.
It's easy to let many of the suggestions mentioned above go for granted as your marital relationship matures.  In order to save your marriage and affair-proof it, it is imperative that you continually work and improve upon your execution of the above suggestions.
For an additional resource try Dr. Gunzburg's program, or Amy Waterman's book, "Save My Marriage Today."