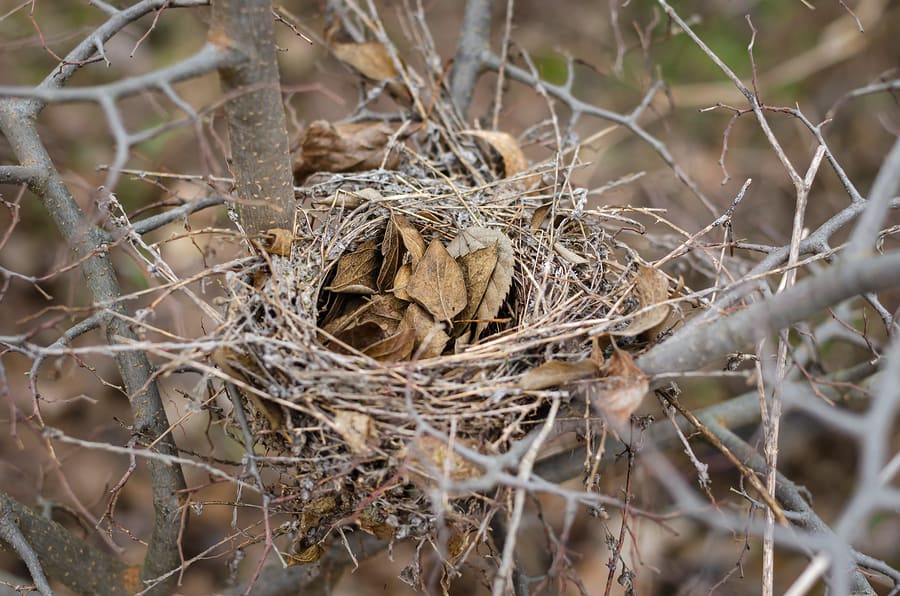 By Linda
A major thing that we did this past weekend was see our son off to college — away from home — for the first time. 
I know that Doug is probably feeling the effects of our son leaving more than I, because now he is the only male left in the house. In addition to his pre-menopausal wife and teenage daughters, he also has a female dog and two female cats.
My challenge now is to find ways for him to build that testosterone level through sports, nights out with the boys and good old competition.
Our son leaving is affecting me also, but I have no regrets. I have done a very good job at being his mother and feel proud that he has grown up to be an independent, intelligent and caring young man. All the sacrifices have been well worth it.
Talk to me later though, when I have to send my twin girls away in a few years.  I hope that I will be able to let them leave home just as easily!
Thinking about all of this takes me back to a conversation Doug and I had early on after my discovery of his emotional affair. I told him how upset, hurt and angry I was that at this stage of our lives he would decide to find someone else that he thought was better than me to live the rest of his life with. I was finally seeing the light at the end of the tunnel and could start being "me" again, instead of "mom," and he wanted to jump off the boat for someone else!
Doug was confused about this.  I think he couldn't understand that I was still Linda.  I was still the person he had married, but I had to give some of "me" up to be a good mom. I think he believed that I had forever lost all my free spiritedness, my craziness and was becoming a boring stick in the mud. Not exactly the girl he married. 
He didn't understand that as the years progressed and we had more and more responsibility in our lives, that I had to let most of that part of me go. I learned early on that I couldn't stay up all night partying and get up to tend to a baby. It is called taking responsibility as a mother, and I believe as a result, most mothers tend to change and grow in different ways than most men do.  But that's a whole other subject!
He was also skeptical that I really wanted to be that "Linda" again. I think that shows how little men understand women.
I believe most of us moms have given more to our children than we ever imagined we would, yet enjoyed every minute of it. However, when we look ahead we want to begin to pay more attention to ourselves and try to get back some of the person we had lost long ago.
Maybe if men realized that there was light at the end of the tunnel and that eventually they will get back that woman they fell in love with, then they wouldn't go looking somewhere else.
I know I made mistakes and lost way too much of myself in the process, but I felt I didn't have a choice.
In my job as a teacher, I have seen way too many children feel the harmful effects of neglectful parents, and I didn't want to be that kind of mother. Maybe I did go overboard, but as I said, I have no regrets.  I feel I have done the best job a mother could (unfortunately at the price of my marriage) and am very proud of myself and my kids.
If given the opportunity to do it all over again, there are certainly things I could do differently as a wife, but as a mother, I doubt I would change anything.
Doug and I always put our children first. It's just the way we are and it was sort of an unwritten decision we made long ago. I feel that we are lucky because our children love being with us as we have many of the same interests.  Just because they leave the nest doesn't mean they will be gone forever. When a parent puts that much into their children's lives the rewards will last a lifetime.
So what does all this talk have to do with a marital affair?
I believe one lesson learned from Doug's emotional affair is the importance of paying close attention to transitions and milestones in our lives. 
A couple of months prior to Doug's affair our son got his driver's license, which doesn't sound like a big deal, but it changed everything between Doug and his son.  Previous to that, Doug would run our son everywhere, or our son would be at home where the two of them would spend time together playing catch, goofing around or watching their silly TV shows. 
After our son began to drive he was rarely at home and I believe Doug became bored and lonely.  I was so busy with the girls I failed to notice. Unfortunately, someone else did and the affair began to fill the void that Doug was experiencing.
With our son away at college, Doug says he is fine, but I want to make sure that I am there for him.  Just like how he will have to be there for me in the next few years when our daughters begin to leave the nest. 
Sometimes our lives are filled with so much stress and running around that we fail to be conscious of problems that may be effecting our spouses, which makes it that much more important to communicate effectively and spend quality time alone together.