Many emotional affairs are being carried out with old boyfriends or girlfriends… the rekindled past flame.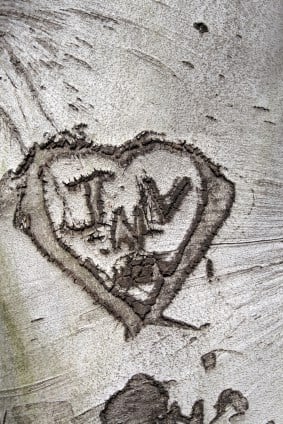 By Doug
One of the common threads we have noticed from comments to this blog as well as from the emails we receive, is that many of the emotional affairs that exist are being carried out with old boyfriends or girlfriends – many times from decades ago. 
We thought that was kind of interesting and decided to do a little research on the subject.  We were kind of surprised to find out that this sort of thing has been a growing trend.  It actually has a name for it —"Rekindling."
Probably the most notable person who has conducted research for this phenomenon is Nancy Kalish, Ph.D.  She began her research on rekindled romances in 1993 with a simple survey of men and women who tried reunions with ex-boyfriends or ex-girlfriends.  
Her initial survey request for participation appeared on radio stations, television shows, in magazines and newspapers, and on the Internet (which at the time would have been in its infancy).
As a result of that first survey, Dr. Kalish found that reunions with former boyfriends or girlfriends were common in all age groups. Two-thirds of the participants had reunited with their first loves from when they were 17 years old or younger.
If you're the unfaithful, get it, read it and carefully consider the advice. If you're the betrayed, give it to your unfaithful spouse.
Their success rate for staying together was 78%. For the overall sample, the staying together rate was 72%.  To me, that is shockingly high!  However, something changed as her research model switched to more internet based research.
Recently, she conducted new research on participants who have typically found each other online through sites such as Facebook, Classmates.com, etc. These participants are very different in one respect: the majority (62%) are married, or their lost loves are married, or both. They are in unexpected emotional (and often physical) extramarital affairs with their old flames.
These extramarital reunions were generally not successful
The reconnections were devastating to the spouses, children, and the lost loves themselves.  Although most participants believed they could carry on the affairs until they decided what to do about their marriages, most were caught by their families.
Because of the high extramarital affair rate, successful reunions for this group of participants was low: only 5% of the lost-love couples married each other; one or both of the affair partners chose to remain married. If they were not caught, most ended their reunions after a few years. 
About half of those in Kalish's sample who divorced to get back together with their old flame reported that before renewing contact with their earlier love, their current marriages had been good.
Thinking about an old flame is fine, but beware of contacting them because it can escalate into an affair with amazing speed and force. It's like you're falling in love all over again, thrown back to those exciting teenage days.
One survey participant noted that her first boyfriend found her on classmates.com, and before she knew it, she was obsessed, and then lying to her husband, and then sexually unfaithful, and then caught by her husband – who, to her continuing gratitude, stuck with her instead of divorcing her.
The Rekindled Past Flame Relationship Can be Powerful
Therapists tend to underestimate the powerful nature of such old loves, especially first loves, Kalish argues. As a result, they tend to tell such patients that their feelings for their re-found loves are based on fantasy and that they can find the same feelings in their own marriages if they only try. But that fails to take into account that reunited lovers really do know and love each other, and a first love, in particular, remains unique.
"This is not about sex, it is not about the spouse or the marriage, it is not a midlife crisis. The reunion is a continuation of a love that was interrupted."
Some research indicates that a teenager may attach specifically to a first lover in much the same way as a baby attaches to a mother.  Psychologist Linda Waud says,
"There is an actual neurological attachment that happens between these individuals, and that's why it's enduring and it never leaves your mind. It's there forever and ever." 
She goes on to say, "There is this strong sense that they have to reconnect with the other person before they die."   Waud herself, was reunited with her current husband after more than 35 years apart.  They met at a high school reunion after each of their marriages to other people had ended.
Not every affair leads to marriage; indeed, most don't.
According to the late infidelity researcher Shirley Glass, Ph.D., when one spouse leaves for another person, the chance of failure for the new relationship is about 75 percent.
On a survey follow up, one of the participants wrote that one day while performing a search on the Internet, she typed her college sweetheart's name on a whim. "I didn't even know I'd been thinking of him," she says. Within weeks, they'd rendezvoused.  Within months, she left her husband of 32-years and bought a condo in the city where her old flame lived.
Almost immediately, the relationship deteriorated. "All of a sudden, he was too busy. The flowers stopped, the candy stopped," she says. "We tried to make it work for a few years, but it eventually ended in a very ugly way. I was foolish—I saw what I wanted to see."  Surprisingly, she and her husband never divorced, and they are working toward reconciliation.
The Rekindled Past Flame Destroyes Trust
Repairing trust in a marriage is hard enough after an affair. But bouncing back from a lost-love affair is far more complicated.
Many couples are unable to rebuild the relationship without professional help. The solution is as individual as the two people involved.  But a good marriage counselor should be able to help find it.
So just how worried should married people be that their spouse is going to have an affair and leave them for their first love? The answer: not very.
For most people, a blast from the past won't result in either a divorce or a fairy-tale wedding.  In fact, most will eventually remember why they ended their relationship in the first place.  "Most of the time," says psychologist David Greenfield, Ph.D., "if we were meant to be in each other's lives, we would be. In most cases, these relationships are over for a good reason."
If you or your spouse had an affair with a "rekindled past flame," please share your story below.