Is Facebook a breeding ground for an emotional affair?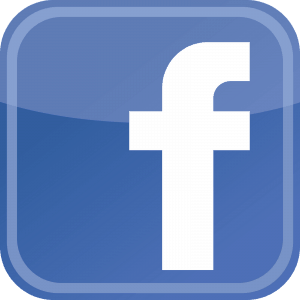 By Doug
While taking my daughters to school the other day, we were listening to the "Bob and Tom" radio show as usual, and they mentioned a recent study by the American Academy of Matrimonial Lawyers.
The study said that 20 percent of divorces involve Facebook, and that 80 percent of divorce lawyers reported a spike in the number of cases that use social media for evidence.
This data seemed amazing to me, but not real surprising.  It would seem to me that Facebook could be the lightening rod for infidelity, especially for an emotional affair.
In fact, I bet if someone did a study about the percentage of emotional affairs that involved Facebook, I'm sure the results would be staggering.  I'd be curious to know how many of our readers and/or their spouses used Facebook to carry on their infidelity. So, at the end of this post let us know in the comment section if Facebook played a part in your/your spouses affair.

When I look at my Facebook account and the friends that I've connected with, it's an even mixture of work related contacts, business associates, current friends, old friends from college, and old friends from high school.  I connect most with the old friends from college who were fraternity buddies, but not that often. 
Oh, and btw…I never conducted my emotional affair via Facebook, and Linda has my password info and can get on it anytime she feels the need—and she does every now and then.
I have been "friended"  by a few girls that I went out with way back in high school, but it's always been a "Hey how are you, what have you been up to for the last 30 years?" type of conversation.  It's kind of neat to look up old friends to see what they look like, read about their families, interests, etc.  For many folks I'm sure the whole Facebook experience can become quite addicting.
Facebook, for those of us not in high school anyways, is all about networking and reconnecting with people.  And for those purposes it's a wonderful tool.  So much so, that some high schools even hold their class reunions via Facebook rather than actually getting together in the traditional fashion.  I think that's ridiculous, but that's a different subject all together.
The problem occurs when one chooses to reconnect with a lost love in an effort to rekindle a past relationship, or when co-workers carry out their emotional affair on the pages of Facebook.
Regardless the situation, it's a good platform for cheating to occur.  In fact, a minister (who admitted his own infidelity) calls Facebook the "portal to infidelity."
If you suspect that your spouse is using Facebook to carry on his/her emotional affair, be sure to keep an eye out for signs of an affair based on their computer activity, as well as if they seem to be withdrawing from you and your family in general.
If you suspect something fishy, talk to them about it and demand they give you access to their Facebook profile. You may also demand to approve any new friend requests that they receive prior to confirming them.
If you feel the need to "spy," you can utilize computer monitoring software that is undetectable (keyloggers).   There's no doubt that many cheaters can become quite creative when it comes to concealing their Facebook and other online activities, so you may need to get creative as well.
For a few videos and related story on Facebook and emotional affairs, you can go to ABC News by clicking this link: http://abcnews.go.com/Technology/facebook-infidelity-cheating-spouses-online/story?id=12272421