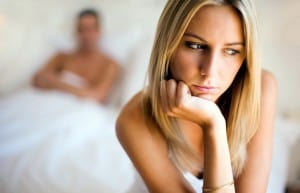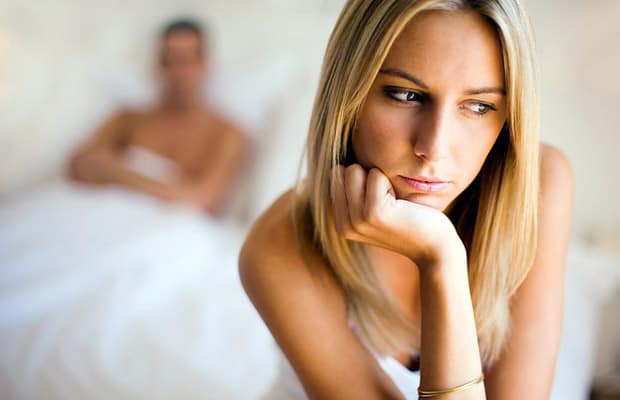 We're going to do something a little different today.  We're calling it a "Fantasy Post Roundup."  Affair fantasy that is.
Every affair begins in some way as a fantasy.  They also continue to drag on and become hard to end due to the fantasy.
Lynn Margolies, Ph.D. says…
"The most common element driving the power of the affair is fantasy. The essential problem perpetuating the affair is failure to recognize fantasy for what it is.  The glaring omission in awareness is that passion in romantic infatuation cannot be compared with intimacy in marriage."

"The power of immersion in fantasy makes affairs much easier to get into than out of."
That last statement surely rings true in our own situation and in many of yours as well.   We consistently communicate with readers who have spouses (or they themselves) who are so wrapped up in the affair fantasy that they don't even realize it, nor can they escape fantasy's grasp on them.
The results run the gamut from extended affairs, not adhering to the no contact rule, separation, divorce, marrying the affair partner, etc.
So here are six posts that we have written in the past that address the affair fantasy issues. 
We hope they shed some light and are beneficial for you.
As always, if you like this post, please share it!
1.  The Fantasy, Role Playing and the Playbook
All affairs begin as a fantasy.  During our Affair Recovery Group, Jeff Murrah stated that even one night stands begin with the person thinking (fantasizing) about what it would be like to have a sexual encounter with another person.  When the cheater begins either an emotional or physical affair they have readymade assumptions about the lover based on what they are fantasizing about.  Read more.
2.  Forget About the Fantasy and Get the Playbook
As a betrayed spouse I am going to tell you right now our spouses will never again have a fantasy about us the way they did with the OP during their marital affair.  So stop trying to recreate and compete with the affair and the affair fantasy.  It won't happen. 
We are living in the real world in a real marriage and you can only pretend to be the cheater's fantasy for so long.  Read more.
3.  Debunking Some Marital Affair Fantasies
Being involved in a marital affair is surrounded by fantasy and illusion.  The most difficult part for me was that I was also drawn into the fantasy.   I romanced Doug's emotional affair just as much as he did.
By romancing the affair, I mean that I didn't follow through on some of the most important things a betrayed spouse should do when recovering from an affair – to look at the affair as it really was – a betrayal of commitment.  Instead, I looked at it as if it was something magical; something out of a romance novel that we all long to experience. Today I am going to debunk some of the fantasies associated with affairs.  Read more.
4.  Stop Playing the Infidelity Game
Dr. Bob Huizenga discusses how to deal with competing with the other person and with the fantasy of the affair, or as he calls it "playing the infidelity game."
There is a dilemma when faced with this situation:  Do you need to play the game better? Or, how do you extricate yourself from the game and still care about your spouse?  An affair is indeed a game, but just because your spouse plays the game doesn't mean that you have to.  Read more.
5.  My Struggles After the Emotional Affair
What has been my biggest struggle after Doug's emotional affair? 
Firstly, it is trying to put all the memories, the words, and actions that I know are true behind me and not dwell on them every day.  Secondly, erasing all the illusions and fantasies I have about the affair, about Tanya, the pictures that I have in my mind, and the scenarios of what I thought their relationship was like. 
And the hardest struggle of all is finding myself again.  Read more.
6.  How a Person involved in an Emotional Affair Can Heal
Much has been written about how the betrayed spouse should handle the aftermath of an emotional affair, but little has been said of how the person having an affair should heal and move on.
Whether you want to believe it or not, the persons having the affair go through a grieving stage once the affair is over.  Often it can be quite traumatic.  Read more.
---
Once again, we hope that this roundup provided you with some useful information. 
I'd like to end with a quote from a reader regarding the aspect of the affair fantasy…
"The high feeling the fantasy offers is hard to resist and stop, especially when the OP confirms that what they both have is "true love." It seems to happen most in those seeking an outside source of happiness, because inside they feel unfulfilled for whatever reason they choose to believe. It is the state of being completely carried away by unreasoned passion or love, even to the point of addictive-type behavior."
We'd love to hear your point of view about how the affair fantasy took control of you or your spouse.  Leave a comment below!
---
Four out of 23 sessions in the Affair Recovery Group are dedicated to the fantasy aspect of affairs – when "soulmates" are suddenly discovered.  The rest of the program really digs deep into what it takes to recover after infidelity.  You might want to check it out.