I carried his guilt and validating the story of his emotional affair because I never understood that his story was mainly a fantasy.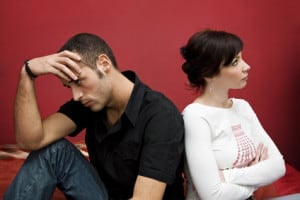 By Linda
We've talked a lot recently about the fantasies that are inherent before, during and after the affair.  Today I want to concentrate on how the fantasy affected the way I dealt with the information Doug gave me during his emotional affair.
Basically, I made mistakes as to how I reacted, causing our recovery from an affair to take longer and be more painful. Hopefully, you can find some commonalities and can use this information to your benefit.
We mentioned in an earlier post about the importance of clueing in to the stories that the cheating spouse tells you about their affair.  I will honestly say that while Doug was creating a story in his head prior to his emotional affair, I too had created a story to alleviate the pain I was experiencing in our marriage.
As hard as it is to admit, in my story Doug died, and I found someone who could finally be everything that I needed from a husband. You know…my Prince Charming.  He would have been everything Doug used to be before all the stress affected our lives, and he would show that he loved me everyday.
However when Doug told me that he wasn't in love with me anymore, and there was possibly someone else, I completely forgot my story and began to believe his.  I believed all the things he said that made me seem like a terrible wife.  Some things were so trivial I couldn't believe that he remembered them.  You have to realize though, that he had been creating this story for a long time.
I also believed that if he did find someone so perfect, I must have been wrong about my story and I must have been a terrible wife.  So basically I took all the blame for the emotional affair.
I set out to make this right and to prove to him that I could be a good wife, and to do this I learned everything I could about working on a marriage and tried to be everything to Doug that (I thought) Tanya was.
I basically ignored that he had been a cheater, a liar and he betrayed our marriage vows.  If I would have focused on that I wouldn't have been able to be the perfect woman, because I would then have to be angry. 
So for months I carried the blame of his emotional affair, while Doug continued to have his cake and eat it too. I carried his guilt and validating his story because I never understood that his story was mainly a fantasy.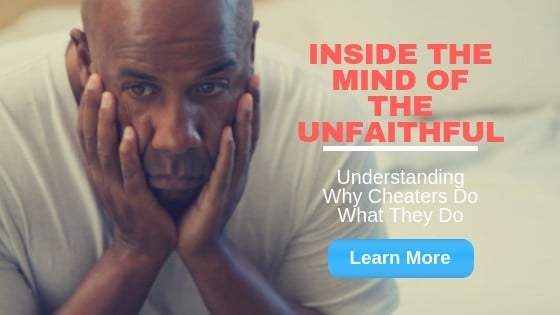 Eventually, I began to read more about affairs and began to understand that his emotional affair was not my fault.  However, the blame was very difficult to let go of since I had been carrying that story around for a very long time.  As a result, it had become my story too.
In order to remove the fantasy, some very hard and long conversations needed to take place between Doug and I.  Conversations about what was happening to our marriage before the affair and admitting that we were equally at fault for the problems of our marriage – but the affair was all on Doug.
He needed to understand that my pain was justified and that trust and commitment will be a major issue for us. He needed to put in a lot of effort to gain my trust again and to be able to reassure me that this will never happen again.  He also needed to understand that it would take time for me to forgive him and that it will be something that I will never forget. 
It is something that we both have to live with even though it was his choice to have the emotional affair. We each have a heavy burden to carry, but to me it is worth it.