This article is for people who would like to stay in their marriages. This article is for people who would like tips on how to respond to a wayward spouse who blames you for the affair.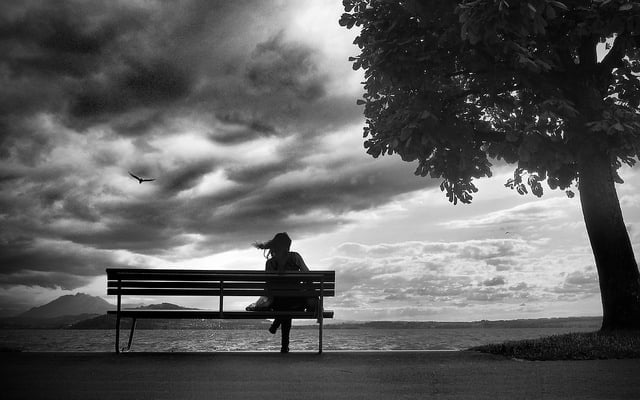 Photo:  Magdalena Roeseler
By Sarah P.
If a betrayed spouse is done with a marriage, the best response is: "I am filing for divorce because you had an affair. All future communication will come through my attorney. Do not call me, email me, or approach me."
Then a betrayed spouse needs to hire an attorney and ensure all communication goes through the best attorney they can afford, ensure they block the numbers of their wayward spouse, take an STD test, put a lock on all bank accounts, and take other measures to move on. (This is merely a recommendation, not professional advice).
However, if a betrayed spouse wants to repair a marriage and repair it, they will likely go through a phase where their wayward spouse outright blames them for the affair or goes through a phase where blame is implied.
Not everyone will experience this and if you do not experience being blamed, your communication will likely be more straightforward. 
If you are being blamed…
But, for those betrayed spouses who are blamed, you will need a list of responses and actions you can take when it happens.
Remember, the only power a wayward spouse has is the power you give them.
Additionally, remember a wayward spouse's number one tactic is blaming you for the affair and hoping you will believe their false narrative.
If they succeed in making you take the blame for their affair, your self-esteem will take a rapid dive into a metaphorical 500-foot deep canyon. That will really hurt when you reach the bottom.
Taking the blame when you are blameless will also be a disorienting experience and you will be busy finding your way back to the person you once were.
You have power by keeping your mental clarity and by refusing to take the blame for an affair.
Cheating is a choice; do not take the blame when your spouse chooses to cheat.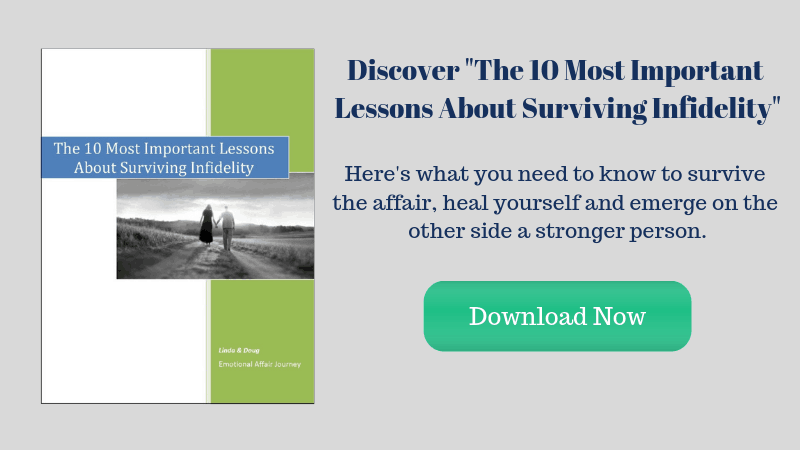 The Blame Game
There will be times a wayward spouse feels backed into a corner and the blame game begins. The blame game is their default mode because they feel entitled to the affair, they feel self-righteous about their actions, maybe they don't care about their actions, or perhaps they are like a 4-year-old with their hand caught in the cookie jar.
"Hey Mom, if you actually fed me every hour, kept a jar of snacks next to my favorite chair in front the of TV, and kept my jar of treats all the time, then I would not have had to put my hand in the cookie jar. You know what? You are a terrible mom."
Ouch.
For all the parents out there, most of us would laugh if our kids told us we had to have a special snack area next to their favorite chair and wait on them. Others might spank their kids for talking like that. (I am a laugher… I would laugh if my kids spoke like that.) But, the terrible mom part?
If my child told me I was a terrible mom, I would focus on the words "terrible mom" and forget about the cookie jar. I would be taken aback and ask myself, "Am I really a terrible mom? Could that really be true? What if it is true… oh no, I have just ruined my kid's lives by not giving them the childhood they deserve. They will grow up to be deadbeats and addicts and it's all because of me!"
Then I would burst into tears.
Okay, that was actually supposed to make you laugh; it was over-dramatized. But, for those of us whose worst fear is being a "bad parent" and if our child figures this out, they will know they can pull out the "you are a bad parent" card when they want to distract us from something….
You: "Son, you got C's all semester. What happened, sweetie?"
Son: "Your are a BAD PARENT, that is what happened."
You: "Sweetie, I just found some cigarettes in your backpack… who bought these for you?"
Daughter: "Well, duh… you are a BAD PARENT. If you weren't such a bad parent I wouldn't have to smoke just to keep my mind off how bad your are."
You get the picture.  The blame game can be used to ensure that the person who did something wrong is not held accountable.
But, you have to take the bait for the blame game to work.
A long time ago, a friend told me that when you are dealing with someone who has harmed you, has denied their harm, and has distracted you by bringing out your faults, and playing the "blame game," you must metaphorically "back them into a corner and nail their feet to the floor" until they are willing to tell the truth.
We know that gaslighters are excellent at playing the blame game and if you are married to one, you must nail their feet to the floor.
Change Your Thought Process – The Blame is Not Yours to Take
The Blame Game Can Also Turn Into Emotional Abuse
Kellie Jo Holly said…
How does that apply to infidelity? It applies because the blame game can turn into verbal abuse and you must be on guard. Do not allow your wayward spouse to define you.
Word War
The blame game is kind of like a metaphorical game of dodge ball. You have to be nimble enough to avoid the ball when it is thrown at you.  You must recognize when a wayward spouse is attempting to blame you for the affair and be nimble and ready.
Each time they throw a "word ball," you must dodge it and then come back with the facts.
A wayward spouse's typical "blame template" looks like this:
If you wouldn't have done (fill in the blank) I would not have had to cheat on you.
OR
If you would have been (insert quality) I would not have had to cheat.
OR the worst…
You were such a bad wife/husband to me and you absolutely disgust me.
Responses for When Your Spouse Blames You For the Affair
"Cheating is a choice and I refuse to take responsibility for your character flaws."
"Trying to blame me for your affair is almost as disgusting as your affair."
"You need to see a therapist and figure out why you are a person who is untrustworthy and incapable of keeping promises."
"If you want to talk about bad spouses, you are the only bad spouse here since you lied, cheated, and broke the most sacred contract two individuals can enter into."
"You are not allowed to define me, put me down, or create non-existent flaws. It is you who is flawed and that is evidenced by the fact that you cheated."
"You are in control of yourself and your actions and you take full responsibility for your choices and actions."
"I refuse to listen to or believe your lies."
"There are no excuses for your behavior."
"Don't talk to me until you are ready to stop blaming me for your poor choices."
Here is the thing about adultery; it can be abusive and the blame game is also abusive. It is important to familiarize yourself with emotional abuse in general because many tactics of abuse are the same tactics used by wayward spouses.
Kellie Jo Holly added about abuse…
You're fighting…
Even though this author above was not specifically talking about an affair, her advice is relevant to betrayed spouses who are fighting for their sanity and who are redefining how their spouse is allowed to treat them. You are fighting for your marriage and your sanity. You are fighting for all that is good and right in the world.
Note, if a wayward spouse whines and complains and argues over a new boundary you have set, you are on the right path. Like the child with the hand in the cookie jar, the wayward spouse will fight to keep whatever so-called privilege you are "taking away."
The more he or she fights about the boundary, the more you (the betrayed) need to enforce it.
During recovery, your marriage can feel like the Wild West and you are the new sheriff. You need to ride into town on your noble steed, wearing your white hat, and announce, "There is a new sheriff in this here town and ya'll are gonna do things my way from now on."
Your Mindset When Your Spouse Blames You For the Affair
You must understand that until your wayward spouse is ready to look at themselves and take the blame, they will blame you.
I will be evident that you will be their target.  They will have built up a huge story in their heads about why you caused them to cheat.
You cannot change that mindset they are in.  But you can stand up to them and state the truth every time they state a lie.
The most important thing you can do is keep perspective and equilibrium. You must always stay in the mindset that you were not the cause of the problem.  You did not create the problem in your spouse, and you cannot fix it.
Your wayward spouse must fix himself or herself.
All you can do is stand strong and constantly refute anything your spouse says that assigns blame to you. You must stay in the mindset that they caused their own problem and there was nothing you could have done to prevent it.
None of us can control others and so we are not able ensure they do not do something terrible.
Now, a huge caveat—there are some environments that bring out the worst in people and other environments that bring out the best in people.
For example, if a "recovered/sober alcoholic" were hired to be a bartender, this is an environment that has the ability to bring out the worst in that person. If this same recovered alcoholic worked for an in-patient treatment center as a therapist who helped others recover, this could bring out the best in a person.
So, in real life, we must consider the circumstances under which a spouse had an affair. The circumstances do not change the fact that a spouse made a choice to have an affair.
External Influences
However, I believe that if a person wants to save their marriage, external influences need to be examined. External influences never make cheating right or provide excuses.  But they can inform the cheater of personal weaknesses and point the cheater in the direction of what kind of psychological help they need to get so that such weaknesses don't have such power over them.
These experiences can be used by a couple to learn more about each other, the wayward partner's weaknesses, the wayward partner's ways of thinking, his or her assumptions, and provide other ideas for discussion. Of course, this advice is given with the assumption that a couple would like to recover their marriage.
Do not forget that you as a betrayed spouse have the power. You are in the RIGHT, despite the times your wayward spouse tells you that you were in the wrong. Do not accept it or internalize. Do not allow your wayward spouse's criticisms to gain a foothold in your mind.
They will disempower you and lead to no good.
Also, I don't care if you are male or female.  I don't care what race you belong to, how old you are, your weight, or what you look like.
A wayward spouse might attempt to use one of these things to disempower you, but do NOT buy into it.
Betrayed spouses…
You are NOT defective.
You are lovable and YOU are perfect just the way you are.
I am not saying this to make you feel good; I am saying it because it is the truth. There is no reliable psychological data that would tie infidelity to any of these aspects.
There is nothing about you that caused your spouse to cheat. Nothing.
They chose it and it is all about THEM; not you.
What About You?
If you are a betrayed spouse, do you recall things you said to your wayward spouse that caused them to have a breakthrough?
Any stories about the lengths a wayward spouse went to in order to blame you for the affair? How did you handle it? How did it make you feel?
Readers who have been with us for a while… what advice do you have for new readers? What thing did you wish you knew while you were going through affair recovery?
New readers… is there something in particular you are struggling with? Please let us know.
**This article was originally posted 11/13/2018 and updated 8/8/2023