People are always looking for reasons to explain why people cheat in relationships.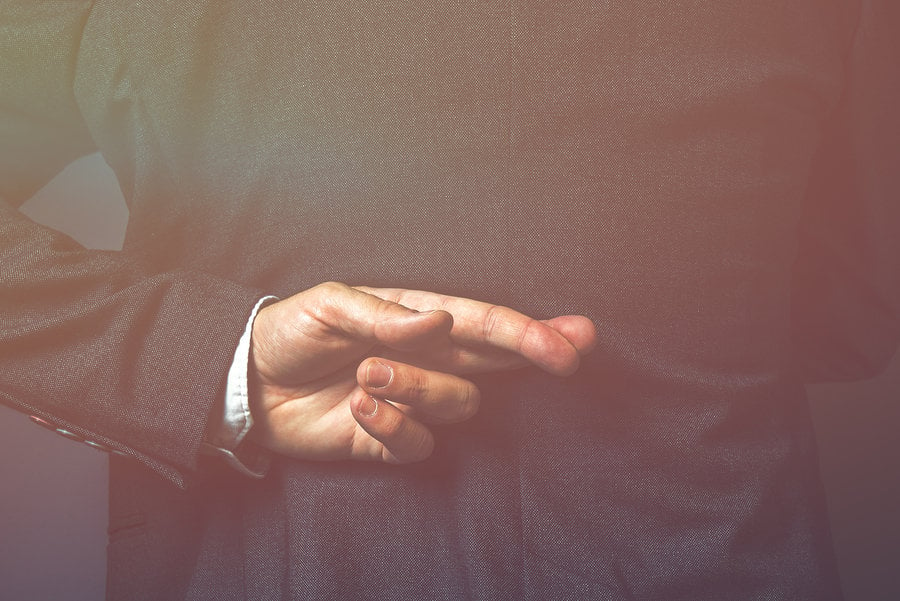 By Sarah P.
Cheating is a choice.
But, studies suggest that some people are more likely to cheat in relationships than others. That could be true. For example, people can be divided into different groups in many ways.
Some people are introverts and prefer to sit around and read, drink tea, and snuggle with their dog or cat. There are many people that have this is common.
There are many extroverts who thrive at social events and have similar socially-based hobbies.
These are benign categories of people.
Then there are the folks who are NOT benign and can be grouped. These are people with personality disorders:
Narcissists
Sociopaths
People with borderline personality disorder
People in these groups will have universal traits that can group them together. So, are cheaters a type of isolated group of people who just cheat?
This article thinks so:
Correlates that Make a Man More Likely to Cheat 
Here is an abstract that I have copied and pasted from a medical journal. After you read it, I will briefly breakdown how this might be relevant to betrayed wives when they wonder if their husband will CHOOSE to cheat again. From PubMed:
"Psychobiological correlates of extramarital affairs and differences between stable and occasional infidelity among men with sexual dysfunctions.
INTRODUCTION:
The relationship between extramarital affairs and male sexual dysfunctions (SDs) has not been completely clarified.
AIM:
The aim of the present study is to describe how the reported presence of extramarital affairs vs. no report differentiates men attending medical care for SDs.
METHODS:
A nonselected series of 2,592 heterosexual (mean age 55 +/- 12.5 years) male patients with SD was studied with Structured Interview on Erectile Dysfunction (SIEDY). Furthermore, a complete physical examination and a series of biochemical, hormonal, and penile vascular evaluations were performed.
MAIN OUTCOME MEASURES:
Several hormonal, biochemical, and instrumental parameters were investigated along with items derived from SIEDY.
RESULTS:
Infidelity is associated with relational problems within the primary couple, particularly in those with a stable secondary relationship. Furthermore, a higher androgenization is present in men with infidelity. Patients with SD reporting extramarital affairs had higher stress at work, a longer primary relationship span, and higher risk of conflicts within the primal couple and within the family. In addition, infidel men showed a higher risk of partner's illness and partner's hypoactive sexual desire. Among organic factors, a lower prevalence of hypogonadism was observed in infidel men. These subjects showed a better sexual function than the rest of the sample. In addition, they reported a higher intercourse frequency in the previous 3 months (considering both the primary and secondary relationship), a lower prevalence of hypoactive sexual desire (HSD), and a lower feeling of discomfort or guilt about autoerotism. Finally, when SIEDY scales were considered, SIEDY Scale 2 (relational domain) and Scale 3 (intrapsychic domain) scores were significantly higher in infidel subjects when compared with the rest of the sample.
CONCLUSIONS:
Infidelity is associated with relational problems within the primary couple, particularly in those with a stable secondary relationship. Furthermore, a higher androgenization is present in men who commit infidelity." (1)

If you are a female, betrayed spouse, what does this mean to you?
Well, the most important way to evaluate the information in this study is realizing that this study was framed around different types of sexual dysfunction in men. These men had sought treatment for their type of sexual dysfunction.
The doctors who did the study wanted to see if there were correlates between sexual dysfunction in men that could directly correlate to infidelity. They also did psychology studies and biochemical studies along with hormonal evaluations on these men.
This study was conducted in 2008 and they also had a control group.
In the end, they found that men who had certain types of sexual dysfunctional also participated in extramarital affairs and had less guilt.
They ended up creating a profile of the men who cheated the most.
In short, these men who cheated the most had high-stress work environments, they had higher than usual amounts of testosterone, and they generally had a "stable" secondary partner. (Whatever that means? There is no such thing as a "stable" secondary partner if given enough time.) These men also happened to cause illness in their primary partner.
I am grateful that the study pointed out illness in the primary partner – aka the betrayed wife – when a husband cheated. A woman's intuition is rarely wrong. She will know what is happening and it is not uncommon for a normally healthy woman to become ill when her husband is intentionally hiding an affair.
She can feel it in her body, her body will pump out cortisol, and too much cortisol for an extended period can lower the immune system.  This can cause a healthy woman to become physically ill and if she does to the doctor, the source of her illness may be hard to pin down.
Still, even if there are people who have things that make them more likely to cheat, they still must choose to cheat.
As humans, we have higher reasoning. We know right from wrong and we can make decisions.
We must own our choices and our decisions even if we are pre-disposed to something that had negative social impacts and is regarded as wrong.
Why People Cheat in Relationships – The Cheating Gene
There is a controversial idea making its rounds that people can be born with a cheating gene. They can find a large difference in the brain activity of cheaters and non-cheaters. Here Dr. Phil discusses the cheating gene:
Because the brain is so complex and because it is actively being shaped by its environment, this could be a chicken and an egg thing.
Did something earlier in life happen to cause a person to have less inhibition and drop all moral codes when a bottom-feeder shows up?
However, a gene called DRD4 has been found to pre-dispose people to cheat:
 "Scientists have a hunch that the desire to cheat could be linked back to something called the dopamine receptor DRD4 polymorphism — aka the "thrill-seeking" gene that's also been called out as the gene responsible for alcoholism and gambling addiction.
In a 2010 study performed by researchers at Binghamton University in New York, it was found that participants who possessed a specific kind of DRD4 gene were more likely to cheat.
For their study, SUNY Doctoral Diversity Fellow and lead investigator, Justin Garcia, recruited 181 young adults. Participants were asked to complete a questionnaire about their sexual behaviors, as well as to submit a DNA sample which would be tested in order to determine the variation of DRD4 in their DNA.
According to the team's findings published in the journal "PLOS One," everyone has DRD4, but the more you have, the more prone you are to thrill-seeking. In other words, you could be more drawn to the temptation of things you probably shouldn't be, like cheating, for no other reason other than you want to feel the "thrill" associated with it.
Garcia told ABC News it all goes back to the release of dopamine, aka the happy hormone. Humans are naturally drawn to activities that make them feel pleasure, but according to Garcia, people who possess this certain DRD4 gene require more than the average person.
" People with the DRD4 gene need more stimuli to feel satiated," Garcia said. "Some say 'wow,' that was a rush after jumping out of a plane. Others ask, 'When is the plane going back up?'"
Even if you're predisposed to the 'thrill gene,' that doesn't necessarily mean you'll act on your impulses
There is still a limited supply of scientific evidence to support this theory.
Given the results of the study, it seems that it might be fair to say some cheaters really can't help themselves. But because there is such a limited supply of scientific evidence to support this claim, experts say you shouldn't make this assumption.
Robert Weiss, MSW, author of "Out of the Doghouse," told INSIDER that while a small group of people is predisposed to the thrill gene, that doesn't necessarily mean this group has to act on these sorts of impulses.
"Plenty of people are genetically predisposed toward alcoholism, but only a small percentage become alcoholic because many other factors are in play (environment, self-will, life experience, resiliency to turmoil, etc.)," Weiss said. "The same is true with a genetic predisposition toward infidelity and promiscuity; other factors are in play. Regardless of our genetics, we maintain free will when it comes to sexual behaviors. We always have a choice." (2)
We had the pleasure to interview Robert Weiss, MSW, last year and this interview can be found in our member's area.
How About Just Avoiding It?
As regular readers know, my mantra is cheating is a choice.
I also am a strong believer that if someone is pulled to something they KNOW is wrong, they should proactively avoid it.
Did someone get too much of a rush when they spent a $100 on the slots and lost it all? Are they obsessing about it? Never, ever go near a casino.
When I took several courses on the nature of addiction, the research has shown over and over again that gambling is the most dangerous thing to even experiment with. The research shows most people cannot handle it and they will go into deep denial. Then one day they will be sitting on the street because they lost EVERYTHING. Even then, hard-core gamblers do not have insight.
Was grandpa a hard-core, mean drunk who died of alcoholism? It's a good idea NOT to pick up the bottle.
Was mom or dad a philanderer? It's an excellent idea to get therapy before you even consider marrying another person. Then, you must build proactive boundaries that prevent the cheating door from opening.
It's called ownership.
It's called self-awareness and evaluating one's impact on others. Will we make a positive impact or negative impact?
It's our CHOICE.
It's called making a choice NOT to be that person who destroys the lives of others.
In Orthodox Judaism, married men and women are NOT friends with people of the opposite sex. It is highly discouraged and actively avoided. If both husband and wife follow these values, neither will have an affair.
I had a married, family friend once who just loved doing what he called "walking up to the cliff and peeking over" when it came to flirting with female strangers and asking for peep shows. I was also friends with his wife. I told him to stay far away from that metaphorical cliff. He insisted he could handle it.
Could he really?
No.
He left his wife because temptation had gotten the best of him and he was too cowardly to tell her he was leaving her for someone else who he had been having a sexual relationship with for quite a while.
The day he said they were getting a divorce, his wife was absolutely leveled. This married couple had an active love life (with each other) and his wife did not even know they had a bad marriage!
He is no longer a family friend.
Sources:
https://www.ncbi.nlm.nih.gov/pubmed/19143911
https://www.insider.com/is-infedility-genetic-why-people-cheat-2018-10