by Mary C.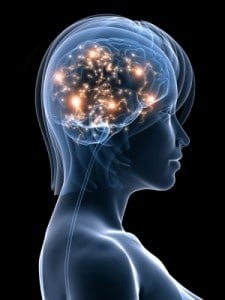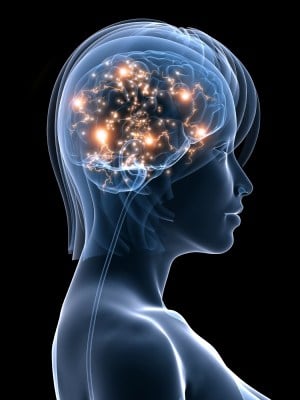 I have been a true believer in the laws of attraction for several years. I believe that if you constantly think negative thoughts, negative occurrences will transpire in your life.
Have you noticed that people who we think of as unlucky, are also constantly depressed, and almost expect the next bad thing to occur? On the other hand, positive thoughts make good experiences come your way. It's the people that we think of as lucky who always stand tall and keep a smile on their face. Doesn't it seem like they're the ones that always get the ideal job or the perfect mate?
Of course, there is more to it than that, but I know positive thinking has created a positive difference in my life.
Constantly reminding myself to keep my thoughts positive is a huge challenge. However, as a result, I came through my time of infidelity, abuse, and deceit and emerged to be an enlightened and confident person.
You assumed your marriage was wonderful. You loved one another and neither of you would ever be unfaithful. That's what you supposed until you determined you were wrong. Your spouse is cheating and you are entirely blindsided. Another scenario is you have been suspicious that your spouse is cheating for quite some time. Then the day arrived that proved your suspicions were correct.
The pain and devastation is present either way. It is likely to be one of the most heartrending experiences you will encounter in your life. You might fear you will never be able to leave it behind you. It's true that you have a demanding road to travel; nevertheless, you can do this. Changing your thought process could possibly make it easier.  
Getting Over the Initial Shock
Most likely, one of the first decisions you'll undertake is to determine if the marriage is salvageable. However, the most desirable time to make that decision is not immediately after you discover the infidelity. The pain, trauma, and shock are still too fresh; therefore, your conclusion will most likely be," no way." You need a little time to let the reality sink in. If you are like me, you will want to scream and throw things. Sure, it might enable you to feel better temporarily, but your stuff gets broken, and the infidelity remains.
It's probably advantageous to get away from the whole thing until you calm down a bit from the shock and anger. Tell your spouse you need some time. This might be a good time for each of you to begin individual counseling.

It's Not Your Fault
It seems that the majority of us want to torture ourselves with the specifics of the infidelity. Maybe we suspect that knowing everything will enable us to understand the reason it happened. You want to know how they met, how the relationship transpired, and who pursued whom. If it was a sexual affair, you want to know if the sex was better with the other person. When your thoughts begin to move in that direction, you are letting those insecurities creep in. You are beginning to wonder if it could be your fault. Stop Right There!!
If this begins happening, you have to alter your thought process. This is the time to think about yourself and no one else. At this time, you come first. You are not the one guilty of cheating. At this point, the other person is insignificant and how they met or whether the sex was better is immaterial. You are the one your spouse committed to love, honor, and cherish. Obviously, I am passionate on this topic. Please do not take the blame. It's Not Yours To Take!!
Danger Ahead – You Can Live Without Your Spouse, But Not Without Yourself
Making a Decision
After the initial shock has worn off, you face the decision of whether to attempt repairing the relationship or not. If you do, does your spouse desire the same? It's imperative that you both have an absolute 100% commitment in order for it to work. I believe you'll be wasting your time if you try to move ahead without that commitment from your spouse.
Your decision determines how you will proceed in taking care of yourself. If you decide to work it out, then your spouse has a great deal of work to do. They will have to work vehemently to regain your trust. Complete accountability will be necessary. Begin to focus on how you loved each other at one time and how you will someday love and trust one another again. On the other hand, if ending the relationship is your decision, toughen up and devise a plan on how you will change your life for the better. Start telling yourself you are about to go on an exciting new adventure.   
Either way, it will be challenging to get over the pain. Things in your everyday life are going to happen to trigger your memory of the infidelity. You might run into the other person, hear a song that reminds you of the deception, or see a movie in which someone is unfaithful. Then the memory and anguish will come flooding back.

Change Your Thought Process
I know we can't just ignore everything and hope it goes away, but we shouldn't dwell on it. Don't allow yourself to return to the pain should you encounter one of these triggers. If you cross paths with the other person, hold your head up high and put a smile on your face. Doing that makes you feel better. Don't you dare let them see you sweat. When you are driving, a song is bound to come on the radio that reminds you of the deception. Instead of listening to the song and becoming depressed, make your hand reach over and change the channel. Find a song you like and sing along with it. Before you go to the movies, be sure the one you're going to see isn't a romance. It might be best to stick with comedy or war movies for a while. Surround yourself with anything positive. Over time, if you change your thought process, you will no longer notice the triggers anymore.
It's easy to feel sorry for yourself. You deserve it, right? Maybe, but it's the worst thing you can do. Your common sense should tell you that your spouse's deception is not your fault. So toss that notion out the window. Allow yourself only positive feelings from now on. You can then get on with your life whether with your spouse or alone. You deserve the best and as long as the suffering is still haunting you, it will be impossible to rebuild a happy life for yourself. You deserve nothing less, but you are the one that has to do what it takes to make that happiness transpire.