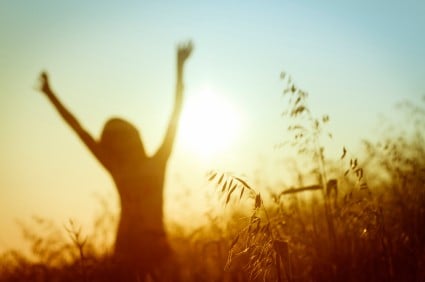 Infidelity can annihilate our sense of self.
By Sarah P.
From the time we are children, we are told that when we grow up we must find a prince or princess charming and get married. Much of the mass media trades on this idea. It is so ingrained in our society that people rarely question it.
It was not always this way. In the past, people got married because their families wanted to build alliances and empires. Women were considered property and marriage served a very specific purpose: to build a family line, create heirs, centralize power, and to create a stable society.
The concept of romantic love (versus practical love) was founded sometime in the 11th century in Southern France. Bards chose beautiful or regal women to admire from afar. A chosen woman then became the inspiration from which they wrote their songs and wove their stories.
"Courtly love (or fin'amor in Occitan) was a medieval European literary conception of love that emphasized nobility and chivalry. Medieval literature is filled with examples of knights setting out on adventures and performing various services for ladies because of their "courtly love". This kind of love is originally a literary fiction created for the entertainment of the nobility, but as time passed, these ideas about love changed and attracted a larger audience. In the high Middle Ages, a "game of love" developed around these ideas as a set of social practices. "Loving nobly" was considered to be an enriching and improving practice.[1][2] Courtly love began in the ducal and princely courts of Aquitaine, Provence, Champagne, ducal Burgundy and the Norman Kingdom of Sicily[3] at the end of the eleventh century. In essence, courtly love was an experience between erotic desire and spiritual attainment, "a love at once illicit and morally elevating, passionate and disciplined, humiliating and exalting, human and transcendent".[4] The term "courtly love" was first popularized by Gaston Paris and has since come under a wide variety of definitions and uses. Its interpretation, origins and influences continue to be a matter of critical debate." (1)
Within the context at the time, this type of love was a lofty aspiration and not a reality. Many understood that it was a fictional type of love and it was created for the sake of entertainment. It took hundreds of years for this concept to take hold , but it did take hold. In the 19th century, this very particular (and perhaps peculiar) notion of marrying merely for romance, passion, and lust took off like wildfire.
To be clear, I am not criticizing romantic love and I am certainly not saying that people should marry those to whom they are not attracted. Somewhere along the way romantic love became the very definition of marital love. With it, there came mixed blessings.
People looked to the great romantic novels of the 19th century and they started to believe that good marriages were full of passion, lust, and unquenchable fire.
To this day, authors of romance novels trade on this type of thinking. In fact, the industry surrounding modern day romance novels is a multimillion-dollar industry. Whether people admit to reading them or not, there is no doubt that these stories influence society's view on love.
Love Versus Lust
I do believe that passion and lust are a part of a marriage, however they cannot be the only things and they certainly cannot be the only goal. This is because lust and passion wear off. Our brains treat these feelings the same way they treat illicit substances. Like substances, these feelings not only wear off, but they require increasing levels in order to self-sustain.
When people mistake these feelings for love, these feelings provide fertile ground in which an affair can take root. No matter how enamored the couple is when they first walked down the aisle, extreme lust and infatuation cannot be the norm.
Sooner or later, people settle in to their marriages and romantic love takes a backseat to comfort and safety.
While lust and romance can be rekindled with a spouse, some spouses mistake this cooling-off of lust for falling out of love. They reason they have fallen out of love with their spouses and they need to go elsewhere to find "love." This is not the case for all people and certainly not everyone believes that lust and love are the same thing.
Nevertheless, the modern marriage creates a burden for each partner because of all of its requirements. Many look to marriage partners to be the best friend, the confidant, the business partner, the partner in child rearing, and of course the lover. This creates a catch-22 since safety and unquenchable lust cannot exist for very long in the same space.
This false sense of love causes some people to stray and look outside their marriage. Or, if they do not stray, some secretly look at their partner and believe they have fallen out of love. Many notice that the look in their spouse's eyes has changed.
A natural reaction to this is to try to become a better spouse; to alter ourselves to please another. This is not a conscious process, especially for people who like to please others. Besides, no one should be more pleased with us than our spouse.
Don't Lose Your Sense of Self
In the movie, A Perfect Man (2013), a woman finds out that her husband is having an affair with her friend. This news is shattering to the wife and the rest of the film follows their marriage after the fallout of an affair. The twist here is that the man's wife pretends to be a different woman during phone calls and he falls back in love with his wife in this novel way. At the end of the movie, the main character realized something very important. She realized that during her marriage, she gave up her sense of self in order to exist within her marriage. In the end, she learned an important lesson: she could live without her husband, but she could not live without her fundamental sense of self.
This is a very important lesson; indeed, no one should give up himself or herself in order to live with the other. In real life, the message that often gets lost in the noise is that affairs cause us to lose a sense of self. So much pain subsequently flows from losing self. Affairs cause us to lose a sense of self because the self that we built over all of those years was within the context of our marriage.
If our marriage seems to have been a lie, we feel as if we are cut loose in the here and now—a "ship without a sail" as the song goes. We feel as if we are powerless and we search the horizon for a beacon of light that could bring us back to safety.
We must have something to hold onto and prior to marriage it was the internal knowing that guided us. After we got married, we gave up ourselves and the marriage became us and we became the marriage; we became enmeshed with the other. Often this enmeshment did not happen by mere accident since we also get cultural messages that would say this is a good thing.
Many people have been given the message that after they get married they need to become as one flesh and one body. If this is misinterpreted, people might believe that they need to give up self in order to be married.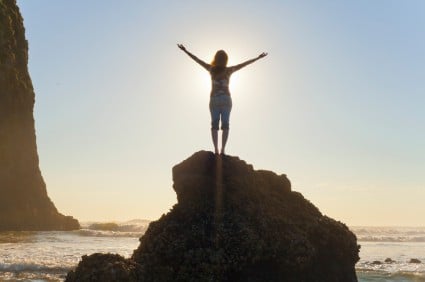 The Mortal Ego
While we don't want to give up our sense of self while being married, we do want to give up the mortal ego.
The mortal ego is not a positive thing since it is the source of lower drives—it could be akin to the 'devil on the shoulder.' I believe we have to give up this ego because it is often filled with selfishness, insecurity, rigid thinking, and all manner of destructive thoughts. It is also the part of a person that responds to the advances of others.
This mortal ego needs to be given up after getting married. But, we should never give up a sense of true self after getting married. If we give it up when marital trouble hits, we collapse from the inside out.
In the wake of an affair, we must persist by finding ways to fundamentally anchor ourselves to that which we can control. The only thing we can control is self and it is our task to rebuild that sense of self—the "I" that existed prior to marriage.
What Is A Sense of Self?
Well, this one might seem obvious or easy to answer at the outset, but it is not. First, let us look at what causes us to lose a sense of self: traumatic brain injury, dissociative identity disorder, neurological degenerative diseases, physical, sexual, or emotional abuse; psychedelics, extreme depression, and the trauma of infidelity. (Please stay tuned for more on trauma; I will be exploring it more in a three-part series coming soon.)
That is the real kicker—that infidelity can cause a person to lose their very sense of self.  It is so very frightening. I love how this anonymous blogger put it so elegantly to words:
"Your Sense-Of-Self is that level of comfort you have with yourself. It's how comfortable you feel in your own skin. It's the sense you have of being "in your proper place" that gives you confidence and security. It's a very physical sense, a visceral sensation, that sets the stage for what our mind thinks about our surroundings. Our sense tells us if we're safe, if we're competent, if we are up to handling the world around us.
If your Sense-Of-Self is disrupted, nothing feels safe. Nothing feels familiar. You may recognize your surroundings, but they don't feel the same. You don't feel the same. And because you don't have a consistent sense of yourself in your surroundings, it sets off all sorts of alarm bells that you are not safe. IT IS NOT SAFE. Cue the fight-flight-freeze response. Cue the adrenaline rush…Something just doesn't feel right. And that "something" is you…
And when that Sense-Of-Self is damaged, all hell breaks loose. Literally. Not only do we not know who we are anymore, but we also have no one to reliably depend on to make the right decisions and take the right actions in the future. We watch ourselves doing things and handling situations in ways that we never would have handled them before. We hear ourselves saying things that don't "sound like us" and that seem to be coming out of a stranger's mouth." (2)
Raise your hand if those thoughts resonate with you. Do you feel like you are reading about what became of "You" after you found out about your spouse's affair?
I certainly see myself in that description—it perfectly sums up how I felt after I found out my fiancé not only had another woman, but had also (violently) forced me out of our mutually owned home in order to move the other woman in.
At the time, I had no words for how I felt, just the overwhelming feeling that I was no longer safe—the world was no longer safe—and something menacing awaited me around every corner. The day I found out about the affair, my world was changed forever.
Now I would like to tell you something that might very well surprise you.
The author's description of losing a sense of self is not from an affair recovery site. No, it is from a site called Broken Brain, Brilliant Mind about the author's own journey through living with a traumatic brain injury. In my opinion, the trauma of an affair causes the same thought processes and reactions as a physical blow to the brain.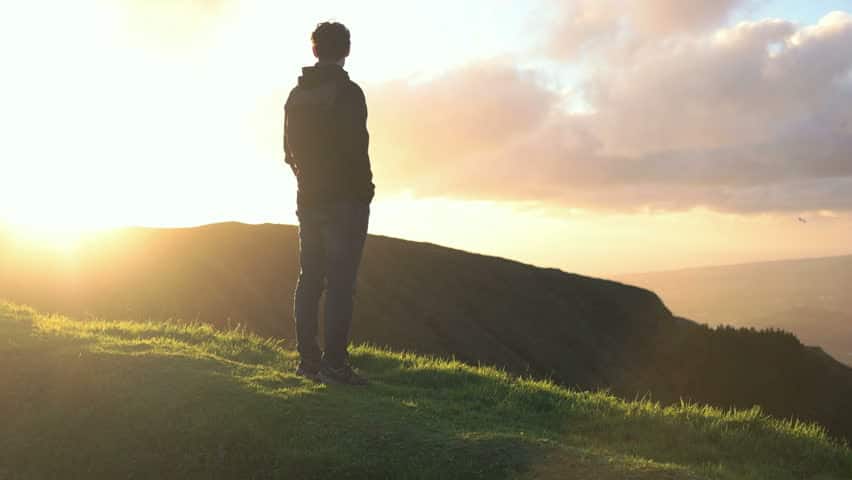 The Role of Meaning
We humans build meaning through others and we build identity with time and experience. For many of us, we will have been with our spouse as much or more than our own family of origin.
For years, many of us have made Meaning (with a capital M) in our marriage. Often, it is hard to identify where the marriage begins and where we end. For people who were married for over a decade, the lines between self and marriage long ago became fuzzy.
Many merge with their marriage; the marriage becomes the safe backdrop against a random world. Our very sense of identity often finds an anchor in our spouse. Degrees of this scenario happen to all couples over the long haul. One cannot be completely individual while being completely married, since marriages require compromise of each individual.
This is why infidelity seems to annihilate our sense of self. Sometimes, this self-annihilation becomes more permanent and I believe this unsafe emotional territory is one of the things that allows trauma to take hold. Indeed, losing oneself is very dangerous territory. Thus, redefining a sense of self and finding meaning outside of one's marriage is paramount to recovery.
Here is another thought: affairs destroy the selves of both betrayed spouses and wayward spouses. While the destruction of self on the part of the wayward spouse is voluntary, the destruction of self on the part of the betrayed is involuntary.
This is one of the many reasons affairs are so unfair. It's as if your marriage is one careless party where everyone knows the inside joke except for you. You believe one thing is happening at the party, all the while something very different is occurring right under your nose.
Summary
You can live without your spouse, but you cannot live without You. Please examine all of the ways that your sense of self has been eroded and find ways to get to know yourself again. Please stay tuned for my three-part series on trauma in the next few weeks. Trauma can certainly play a role in taking away your sense of self, so you can read more about overcoming trauma and regaining yourself in the coming weeks.
How has your week been? Can you give us any ideas on how you rebuilt a sense of self after an affair?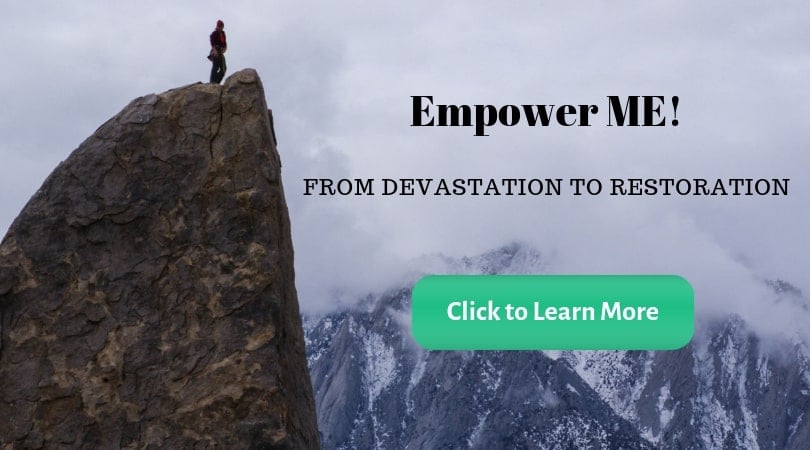 Sources:

Wikipedia. From https://en.wikipedia.org/wiki/Gaston_Paris
Anon. Losing Your Sense of Self Is the Worst. From https://brokenbrilliant.wordpress.com/2015/07/13/losing-your-sense-of-self-is-the-worst/