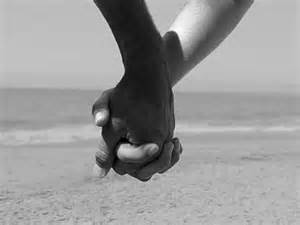 Yesterday, I blogged about rediscovering myself in order to help in surviving an emotional affair.  I'd like to share just a part of what I discovered along the way to perhaps help some of you in the process.
Well, about three months ago, I was concerned about the emptiness that I had been feeling.  I was afraid the emptiness was a result of the emotional affair and that too much had been taken away from me.  I was concerned that as a result, that maybe I didn't really love Doug or that I didn't want to be married anymore. It was very confusing to me because our marriage appeared to be on the right track and we were closer than we had been in a long time.  But something was missing.
This summer I set out on a private quest to find the answer to what was missing.  I did a lot of thinking, reading and researching and I believe that I am getting to the root of my emptiness.  I have discovered that the feeling is within me and that I need to somehow become whole again. 
Over the years of our marriage I have lost my true self, my power, confidence and internal happiness.  In order to fill the emptiness within me, I need to get all of those components back.
I began reading books about happiness which helped me move in the right direction. They allowed me to understand that remaining in the pain and hurt was counterproductive.  The only person I was hurting was me.  I also learned that I was forgiving the emotional affair for me – not for Doug – which is a good thing.
Just recently I discovered that my behavior in my marriage was counterproductive from what I really wanted and needed.  I also learned that my behavior caused me to take all the responsibility for everything in our lives, but at the same time made me lose my power in our relationship.
In the book "The Commitment Chronicles" Cheryl McClary, Ph.D,  talks about the difference between real love and surreal love. 
Surreal love is more like infatuation.  It is selfish, tries to be perfect, meeting ego needs and validates self worth.
Real love has the strength to see and forgive faults and has boundaries. Real love is being able to make another person feel that you love them more than you love yourself.  Only a person who has real love for herself is able to give this gift to another. 
As complicated as it sounds I believe the main point is that we have to completely love ourselves in order to fully love another person.
Basically, I discovered that I was living in surreal love.  I was over-accommodating, passive, uncomplaining and had a low opinion of myself.  I also thought I didn't have the right to be angry, and hoped that if I could be the person others wanted me to be, then they would love me. 
I felt more exhausted then empowered.  I realized that I was living in fear. I was afraid that if I didn't act in a certain way that Doug would not love me.  These feelings have been a part of me since childhood. I guess I can blame my parents for that.
By making these self-discoveries, I have been able to make a shift in my thinking, and as a result, I have become a stronger, more powerful, self-assured person, who knows that she can survive anything that is thrown at her.
Don't get me wrong though, as I still have my bad days when the emotional affair really gets to me, but the issue  is usually more about Doug's betrayal than it is about me and my perceived short-comings.
[wlsp_signup]
LINESPACE