Let's dive into this whole emotional manipulation topic a bit more!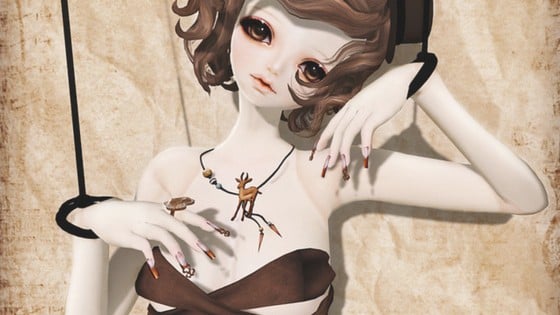 Please note: This post was originally published on 12/06/16 and updated on 10/15/19
I was exchanging emails with a woman recently whose husband had an affair lasting about 2 years, and whose behavior since discovery has been incredibly bad. 
During our exchange, she forwarded me some texts that her husband had sent where he was expressing his deep sense of guilt and that he 'didn't know if he could go on'…blah, blah, blah. 
She had heard this line several times before as this was a common thing for him to do, yet he chose to continue to be in contact with his affair partner, continued to lie, continued to gaslight and continued to blame shift.
I told her that in my opinion, he was using the notion that he felt like shit and felt guilty as hell, and that he was suffering as much – if not more – than she was, as a way to make her feel sympathetic towards him and thus back off from her demands for him to end his affair and come home.  
It is a common mind-game that cheaters play. 
I know because I did it as well.
I thought that this would make a good topic to explore further and write a post addressing it.
So, I did a little Googling and stumbled upon several sites that primarily dealt with emotional manipulation.
After reading through the material I thought to myself, "Holy shit, I was a pathological emotional manipulator during my affair." 
I never was prior to (well, maybe a tiny bit) and haven't been since, but boy, oh boy I sure was during.
Let's dive into this whole emotional manipulation topic a bit more and hopefully it can help some of you realize what's going on in your relationships. 
What is Emotional Manipulation? (Also referred to as Psychological Manipulation)
Wikipedia defines Psychological manipulation as: "a type of social influence that aims to change the behavior or perception of others through abusive, deceptive, or underhanded tactics.  By advancing the interests of the manipulator, often at another's expense, such methods could be considered exploitative, abusive, devious, and deceptive. Social influence is not necessarily negative. For example, doctors can try to convince patients to change unhealthy habits. The process of manipulation involves bringing an unknowing victim under the domination of the manipulator, often using deception, and using the victim to serve their own purposes." 

Who is Vulnerable to Emotional Manipulation?
It is possible that virtually anyone can be a victim to emotional manipulation.  However, there are some common traits and/or vulnerabilities that may exist in those who are typically manipulated.  Do any of these apply to you?
According to Harriet B. Braiker's self-help book, Who's Pulling Your Strings? How to Break The Cycle of Manipulation, manipulators exploit the following vulnerabilities that may exist in victims:
The "disease to please"
Addiction to earning the approval and acceptance of others
Fear of expressing negative emotions. Lack of assertiveness and ability to say no
Blurry sense of identity. Not knowing where you begin and the other person ends. Without a strong sense of self, it's hard to trust your own judgment or to make decisions in your favor
Low self-reliance. The ability to not have to rely on others for support
External locus of control. Locus of control is the degree to which people believe that they have control over the outcome of events in their lives, as opposed to external forces beyond their control.  If one has a high external locus of control, they are more apt to blame outside influences for things that happen to them.
According to George K. Simon, author of  In Sheep's Clothing: Understanding and Dealing with Manipulative People, manipulators exploit the following vulnerabilities that may exist in victims:
Naïveté – victim finds it too hard to accept the idea that some people are cunning, devious and ruthless or is "in denial" if he or she is being victimized.
Over-conscientiousness – victim is too willing to give manipulator the benefit of the doubt and see their side of things in which they blame the victim.
Low self-confidence – victim is self-doubting, lacking in confidence and assertiveness, likely to go on the defensive too easily.
Over-intellectualization – victim tries too hard to understand and believes the manipulator has some understandable reason to be hurtful.
Emotional dependency – victim has a submissive or dependent personality. The more emotionally dependent the victim is, the more vulnerable he or she is to being exploited and manipulated.
Martin Kantor advises in his book, The Psychopathology of Everyday Life: How Antisocial Personality Disorder Affects All of Us, the following are vulnerable to psychopathic manipulators involve being too:
Dependent – dependent people need to be loved and are therefore gullible and liable to say yes to something to which they should say no.
Immature – has impaired judgment and believes the exaggerated advertising claims.
Naïve – cannot believe there are dishonest people in the world, taking for granted that if there were they would not be allowed to operate.
Impressionable – overly seduced by charmers. For example, they might vote for the seemingly charming politician who kisses babies.
Trusting – people who are honest often assume that everyone else is honest. They are more likely to commit themselves to people they hardly know without checking credentials, etc., and less likely to question so-called experts.
Lonely – lonely people may accept any offer of human contact. A psychopathic stranger may offer human companionship for a price.
Narcissistic – narcissists are prone to falling for unmerited flattery.
Impulsive – make snap decisions about, for example, what to buy or whom to marry without consulting others.
Altruistic – the opposite of psychopathic: too honest, too fair, too empathetic.
Frugal – cannot say no to a bargain even if they know the reason it is so cheap.
Materialistic – easy prey for loan sharks or get-rich-quick schemes.
Greedy – the greedy and dishonest may fall prey to a psychopath who can easily entice them to act in an immoral way.
Masochistic – lack self-respect and so unconsciously let psychopaths take advantage of them. They think they deserve it out of a sense of guilt.
The elderly – the elderly can become fatigued and less capable of multi-tasking. When hearing a sales pitch, they are less likely to consider that it could be a con. They are prone to giving money to someone with a hard-luck story.

What are some common emotional manipulation techniques?
Both Braiker and Simon also identified the following ways that manipulators control their victims: 
Positive reinforcement: includes praise, superficial charm, superficial sympathy (crocodile tears), excessive apologizing, money, approval, gifts, attention, facial expressions such as a forced laugh or smile, and public recognition.
Negative reinforcement: involves removing one from a negative situation as a reward, e.g. "You won't have to do your homework if you allow me to do this to you."
Intermittent or partial reinforcement: Partial or intermittent negative reinforcement can create an effective climate of fear and doubt. Partial or intermittent positive reinforcement can encourage the victim to persist – for example in most forms of gambling, the gambler is likely to win now and again but still lose money overall.
Punishment: includes nagging, yelling, the silent treatment, intimidation, threats, swearing, emotional blackmail, the guilt trip, sulking, crying, and playing the victim.
Traumatic one-trial learning: using verbal abuse, explosive anger, or other intimidating behavior to establish dominance or superiority; even one incident of such behavior can condition or train victims to avoid upsetting, confronting or contradicting the manipulator.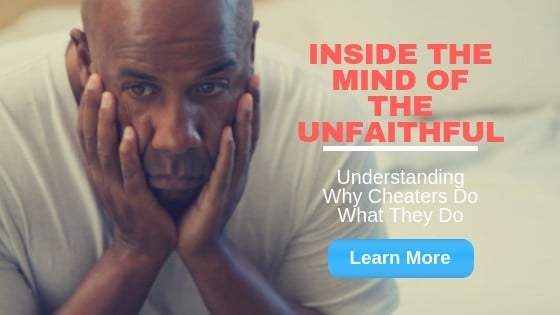 Lying: It is hard to tell if somebody is lying at the time they do it, although often the truth may be apparent later when it is too late. One way to minimize the chances of being lied to is to understand that some personality types (particularly psychopaths) are experts at the art of lying and cheating, doing it frequently, and often in subtle ways.
Lying by omission: This is a very subtle form of lying by withholding a significant amount of the truth. This technique is also used in propaganda.
Denial: Manipulator refuses to admit that he or she has done something wrong.
Rationalization: An excuse made by the manipulator for inappropriate behavior. Rationalization is closely related to spin.
Minimization: This is a type of denial coupled with rationalization. The manipulator asserts that his or her behavior is not as harmful or irresponsible as someone else was suggesting, for example, saying that a taunt or insult was only a joke.
Selective inattention or selective attention: Manipulator refuses to pay attention to anything that may distract from his or her agenda, saying things like "I don't want to hear it".
Diversion: Manipulator not giving a straight answer to a straight question and instead being diversionary, steering the conversation onto another topic.
Evasion: Similar to diversion but giving irrelevant, rambling, vague responses, weasel words.
Covert intimidation: Manipulator throwing the victim onto the defensive by using veiled (subtle, indirect or implied) threats.
Guilt trip: A special kind of intimidation tactic. A manipulator suggests to the conscientious victim that he or she does not care enough, is too selfish or has it easy. This usually results in the victim feeling bad, keeping them in a self-doubting, anxious and submissive position.
Shaming: Manipulator uses sarcasm and put-downs to increase fear and self-doubt in the victim. Manipulators use this tactic to make others feel unworthy and therefore defer to them. Shaming tactics can be very subtle such as a fierce look or glance, unpleasant tone of voice, rhetorical comments, subtle sarcasm. Manipulators can make one feel ashamed for even daring to challenge them. It is an effective way to foster a sense of inadequacy in the victim.
Playing the victim role: Manipulator portrays him- or herself as a victim of circumstance or of someone else's behavior in order to gain pity, sympathy or evoke compassion and thereby get something from another. Caring and conscientious people cannot stand to see anyone suffering and the manipulator often finds it easy to play on sympathy to get cooperation.
Vilifying the victim: More than any other, this tactic is a powerful means of putting the victim on the defensive while simultaneously masking the aggressive intent of the manipulator, while the manipulator falsely accuses the victim as being an abuser in response when the victim stands up for or defends themselves or their position.
Playing the servant role: Cloaking a self-serving agenda in guise of a service to a more noble cause, for example saying he is acting in a certain way to be "obedient" to or in "service" to an authority figure or "just doing their job".
Seduction: Manipulator uses charm, praise, flattery or overtly supporting others in order to get them to lower their defenses and give their trust and loyalty to him or her. They will also offer help with the intent to gain trust and access to an unsuspecting victim they have charmed.
Projecting the blame (blaming others): Manipulator scapegoats in often subtle, hard-to-detect ways. Often, the manipulator will project his/her own psychotic thinking onto the victim, making the victim look like he/she has done something wrong.
Manipulators will also claim that the victim is the one who is at fault for believing lies that they were conned into believing, as if the victim forced the manipulator to be deceitful.
All blame, except for the part that is used by the manipulator to accept false guilt, is done in order to make the victim feel guilty about making healthy choices, correct thinking and good behaviors. It is frequently used as a means of psychological and emotional manipulation and control.
Manipulators lie about lying, only to re-manipulate the original, less believable story into a "more acceptable" truth that the victim will believe. Projecting lies as being the truth is another common method of control and manipulation. Manipulators love to falsely accuse the victim as "deserving to be treated that way." They often claim that the victim is crazy and/or abusive, especially when there is evidence against the manipulator.
Feigning innocence: Manipulator tries to suggest that any harm done was unintentional or that they did not do something that they were accused of. Manipulator may put on a look of surprise or indignation. This tactic makes the victim question his or her own judgment and possibly his own sanity.
Feigning confusion: Manipulator tries to play dumb by pretending he or she does not know what the victim is talking about or is confused about an important issue brought to his or her attention. The manipulator intentionally confuses the victim in order for the victim to doubt his/her own accuracy of perception, often pointing out key elements that the manipulator intentionally included in case there is room for doubt. Sometimes manipulators will have used cohorts in advance to help back up their story.
Brandishing anger: Manipulator uses anger to brandish sufficient emotional intensity and rage to shock the victim into submission. The manipulator is not actually angry, he or she just puts on an act. He just wants what he wants and gets "angry" when denied.
Controlled anger is often used as a manipulation tactic to avoid confrontation, avoid telling the truth or to further hide intent. There are often threats used by the manipulator of going to police, or falsely reporting abuses that the manipulator intentionally contrived to scare or intimidate the victim into submission.
 Blackmail and other threats of exposure are other forms of controlled anger and manipulation, especially when the victim refuses initial requests or suggestions by the manipulator. Anger is also used as a defense so the manipulator can avoid telling truths at inconvenient times or circumstances. Anger is often used as a tool or defense to ward off inquiries or suspicion. The victim becomes more focused on the anger instead of the manipulation tactic.
Bandwagon Effect: Manipulator comforts the victim into submission by claiming (whether true or false) that many people already have done something, and the victim should as well. These include phrases such as "Many people like you …" or "Everyone does this anyways." Such manipulation can be seen in peer pressure situations, often occurring in scenarios where the manipulator attempts to influence the victim into trying drugs or other substances.
If you are the unfaithful partner, do any of these apply to you?  If you are the betrayed, which techniques has your partner become proficient at?
I must admit that I used quite a few of them.  Typically for the purpose of self-preservation – not having to deal with the consequences of my actions.  Like not to be caught in a lie, or not to have to talk about the affair, or to get Linda to stop obsessing about the affair details, for example.
George Simon talks more about the tactics emotional manipulators use in the two videos below.
How to Deal with Emotional Manipulation
Monika Hoyt says that while you may not be able to change the behavior of the manipulator, you can change your own responses to raise your integrity in the following ways:
Be Aware. The first thing is to listen and look for the techniques manipulators use as mentioned above.
Listen to your feelings. If you are feeling confused, minimized, or full of self-doubt, then you need to pay close attention to what your partner is saying and doing.  No, you are not making a mountain out of a molehill. And no, you are not crazy.
Find the cause of your feelings. If you routinely feel guilty after speaking to a certain person, "rewind" the conversation in your mind and try to place where it started. It can help to write this down so you can notice a pattern emerging over time.
Notice when actions don't match words. Don't let words appease you. Listen to actions instead.
Know that the problem is them, not you. If you realize you've been hoodwinked, remember 1) it isn't your fault and 2) they're dealing with serious problems of their own. This provides context, but don't misplace sympathy.
Assess Your Relationship. Weigh the outcome of addressing the issue. Anyone with the power to cause you emotional harm can make your life somewhat difficult. You may want to talk with friends first or get some reality-checks. Is the level of manipulation you experience best handled by your own inner work? Or is it worth confronting it head-on?
Assert Yourself.  This starts with no longer responding to their techniques the way you used to. You say "no" if you don't want to, or speak your mind even if they don't like it. Work on feeling okay with how they might respond negatively. If it's not yours, don't pick it up.
Confront them. In this case, consider the angles before you move forward. When you point things out to a manipulator, they will rarely just admit it.  Plus, you may be a little nervous and easily derailed. So be clear on what specific behaviors are bothering you and how it makes you feel. Follow up with a request to change the behaviors. When they start denying or minimizing, stick to your guns and keep your cool.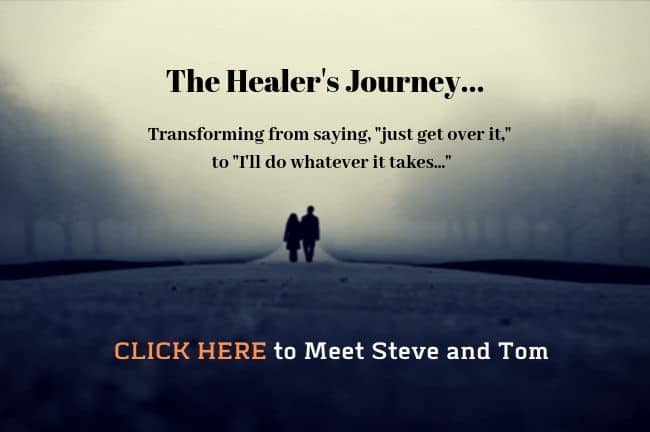 Lifeesteem.org suggests the following additional ways to deal with the manipulator:
Focus on changing yourself, not the manipulator. It is not helpful to try to out manipulate a skillful manipulator – you are simply making yourself vulnerable to further manipulation.
You will not change a manipulator by focusing on his or her imperfections and trying to work toward their achieving insight. You may think that it would be helpful to share with the manipulator how you feel and how his or her behavior has an impact on you – but this is generally not helpful since most manipulators are not capable of empathy and may use this information against you in the future.
The only effective method of changing manipulative behavior is to disable it by making a change within yourself, thereby changing the dynamics of the manipulative relationship. If you cease to cooperate with the manipulative tactics, you will alter the nature of the relationship.
If manipulators have to work hard to maintain control in the relationship, they usually give up – often by leaving the relationship and finding someone else to control.
Use assertiveness techniques to change the nature of the relationship. You might be so accustomed to complying with the manipulator's tactics that you automatically do his or her bidding without thinking about it.
First, you need to stop your automatic compliance. You do this by buying time to think about each situation as it arises. "I'll get back to you on that when I have the time to think about it." At this point you are now in control of the situation.
It is not helpful to let the manipulator ask you why you need time since this invites your loss of control. Simply repeat the same thing over and over again without explanation. "I need more time to think about it."
Next, you need to confront the fear, anxiety or guilt that has driven you to comply in the past with the manipulator's demands. This requires a deep look within that may be achieved by working with a professional therapist. Exploring your own personal feelings, why you react as you do, and how to use alternate responses may be a challenge, but the benefits are far-reaching – and they may save your relationship, or at least prepare you for healthier relationships in the future.
Finally, you might label the manipulation for what it is. "When you threaten to leave me I feel afraid. If you would simply state your wishes and show me respect, I would be more able to listen to what you want."
In a calm voice and with direct eye contact, it may be time to announce that the old manipulations have come to an end. "We both understand that you have a pattern of playing on my fears, and now you know how I feel about that. Your way of threatening me is not going to work any longer."
In making these types of assertive statements, you are defining your boundaries. There is no need to make threats. Simply state that you will not participate any longer in manipulations.
Make it clear that by setting limits and enhancing your own personal integrity, you expect a better relationship in the future. Learning to assert yourself in the face of a manipulative individual who feels threatened when not in control is a challenge, and doing this with the help of a professional therapist is recommended.
Assess the worth of this relationship to you. Depending on the severity of the manipulation and the damage it has done to your sense of happiness and integrity, you may need to consider whether it is worth it to continue the relationship.
Of course, there are many situations (parent/child, for example) when you must stay in the relationship, so it is helpful at least to achieve some clarity about what you want in your life and assess how the relationship has the potential to lead you toward your personal goals.
In summary, I think that when you look at the various tactics that emotional manipulators use, it is quite clear that unfaithful people often are quite proficient at utilizing them for various self-serving reasons.  Primarily to save their own skin and/or to avoid the consequences of their actions.  Only by being aware of when it's happening and being consistently assertive and laying down the ground rules, are you going to be able to wrestle the control that the manipulator has over you.
Please let us know how (or if) you have been impacted by emotional manipulation.  If you're the unfaithful, please share your experiences  (how and why) with emotional manipulation.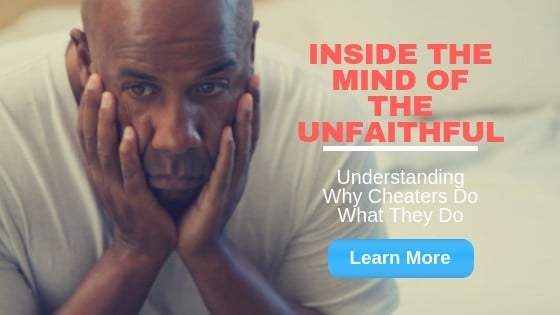 Sources: