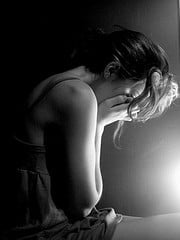 Discovering that your spouse has had an affair has to be the most devastating trauma for a person to experience.  Your world has been shaken and everything you thought was true is now a lie.  That's why they call it "D-day."
That pain and the roller coaster of emotions you are experiencing is the first thing that we need to get a handle on.  In other words, you need to take care of YOU first.
After discovering Doug's affair I was in great pain and was unsure what to do next – if anything.
I was overtaken by the betrayal and the resulting emotions.  I wondered why this happened to me and how he could have hurt me so badly. 
I experienced horrible thoughts and images that controlled my mind. I couldn't concentrate and I couldn't sleep at night as the thoughts of Doug and his affair partner invaded my mind every second.
I lost trust in myself.  I lost trust in Doug. I lost my self-confidence.  My self-respect was shot.
And finally, I had no idea how to handle Doug and feared there was no way that I could save our marriage.
I'm sure there are more emotions and feelings that are going on with you that I didn't touch on, but let's just say that basically, this is the worst pain I've ever felt in my life.
And it's probably the same for you as well.
Below we have assimilated a few posts that may be beneficial for you to read during these first few days and weeks following the discovery of an emotional or physical affair.
Be sure to read the comments too as there are often some gems that can be quite valuable.
Don't 'hesitate to utilize the comment section by posting your thoughts, feelings and asking questions.  There are some wonderful people here who have experienced the same thing as you and are here to help.
Suggested Reading:
With over 900 posts on the site, there's a  lot more content that will be helpful to you.  We just didn't want to overwhelm you just yet.  If you want to find more articles you can go to the blog and do a search (there is a search box in the right sidebar) or feel free to contact us if you need help finding something.