I have learned that real love is an unselfish and conscious choice I make every day.  This is much different than "affair love."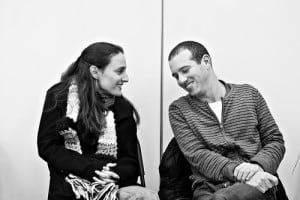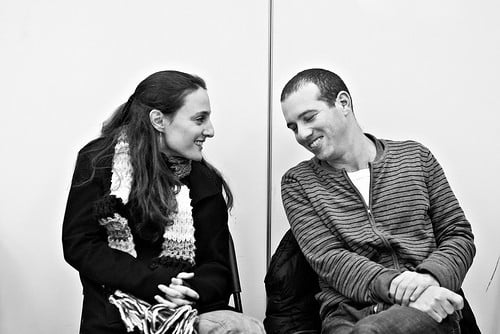 By Linda
The initial conversations after the affair is discovered mainly deal with the cheater justifying why they entered into their affair.  
The reasons often cited are:  "My needs are not being met." "I found what was missing in our marriage with my affair partner."  Or, the most popular excuse of all…" I love you but I am not in love with you anymore."
Most betrayed spouses are so blindsided by the revelation of an affair they really don't understand exactly what the cheater is saying.  What do they mean by the words, I am not "in love" with you?
In the beginning of our journey I wish I would have explored specifically with Doug what he meant by that.  What did love mean to Doug? 
I know for months following d-day he would say he just wanted that "in love" feeling.  He wanted to feel like we did when we first met.  I felt very frustrated because I felt that we had grown beyond that and I was very comfortable with the phase we were in.
If I could go back in time, I would have questioned Doug what he believed love was. 
I would have asked him to make a list that would describe what love was to him.  I even would have challenged him to read some good books about "real love" so we could discuss our differences and thoughts concerning the subject and how it might be different than the "affair love."
Last weekend I was rereading Gary Chapman's book "The 5 Love Languages."  There was a chapter on falling in love.  This chapter discussed the premise that marriages often fall apart because we have a misconception of what love really is.  Most of us believe that we should feel this euphoric high toward the other person for the rest of our lives, and when we don't we become angry and resentful.
Presently, 40 percent of first marriages end in divorce as many couples leave their marriages and move on to find that "in love" feeling. Unfortunately, that isn't very successful either because 60 percent of second marriages fail and 75 percent of third marriages end up the same way.
Chapman states : 
"There is a better alternative than jumping ship and looking for someone else to give us that illusion.  We can recognize the in-love experience for what it is – a temporary emotional high -and pursue "real love" with our spouse. This kind of love is emotional in nature but not obsessional.  It involves an act of will and requires discipline and recognizes the need for personal growth.  Our most basic emotional need is not to fall in love but to be genuinely loved by another, to know a love that grows out of reason and choice, not instinct.  I need to be loved by someone who chooses to love me, who see in me something worth loving."
This kind of love requires a lot of effort and discipline.  One person is making a choice to expend energy in an effort to benefit the other person, knowing that if their life is enriched by your effort, you will find a sense of satisfaction.  It does not require the euphoria of the "in love" experience.  True love cannot begin until the "in love" experience has run its course.
Chapman states that we cannot take credit for all the wonderful things we do while under the influence of "the obsession."  We are pushed along by a force that goes beyond our normal behavior patterns.  However if we return to the real world of human choice and we choose to be kind and generous, that is real love.
When most of us enter marriage we have misconceptions concerning love.  I used to believe that if I had to work on the relationship, then it must not really be true love in the first place.  I simply didn't know any better.  Nobody ever told me what real love was.  I have learned that love is an unselfish and conscious choice I make every day.