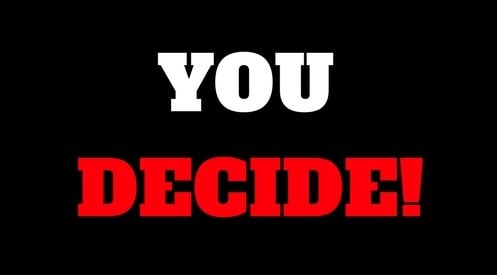 This is the latest installment of our 'You Decide' series where you will provide your opinion on a fictional affair scenario. In this particular scenario, Brandy is blindsided by Mark's affair and is unsure is she should divorce him or not.
Mark and Brandy have been together for twenty years. They have three children: one at home and two in college.
Brandy honestly believed that her marriage of twenty years was great. In fact, she believed that she and Mark were the exception to the rule because neither of them were capable of having an affair. Even their friends said so. As other couples divorced around them, friends and family reiterated: "That will never happen to Mark and Brandy." After all, Mark and Brandy had all the same hobbies and both sponsored volunteer groups at their church.
As you can imagine, Brandy was overcome with absolute shock the day that she found Mark and his female coworker naked inside Mark and Brandy's home. Brandy immediately kicked Mark out and threw his clothes on the porch. She refused to take his calls or answer his emails and she began interviewing several divorce attorneys.
All the while, Mark left notes on Brandy's car begging to come home. He explained his coworker never meant anything to him and that he wanted a chance of rebuilding his marriage and his family. Brandy is unsure if she should talk to Mark –  let alone try to rebuild.
What do you think? You decide.