Have you ever noticed that your wayward spouse says some of the most off-the-wall things sometimes? It's like a special sort of affair speak!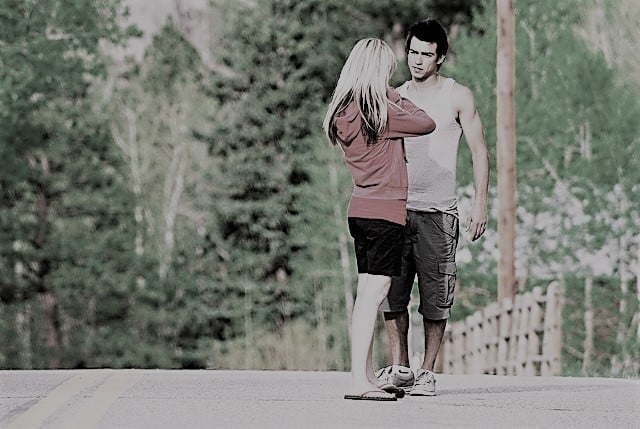 By Sarah P.
Never in a million years would you have expected some things to come out of the mouth of your dearest and beloved husband or wife.
Yet, there you are, standing in disbelief, while your husband/wife is very passionately saying words that do not make any sense to you.
It leaves you wondering, "are you my spouse's evil twin?" You feel the urge to start searching the house because you hope this is merely a misunderstanding.
You hope that your spouse's evil twin gagged your spouse, tied your spouse's legs, and left your spouse sitting in a basement recliner watching his or her favorite television program.
Or, perhaps while you were not looking, a giant alien ship hovered over your house. The ship used a tractor beam to steal your spouse and then replace him/her with a clone.
You believe this because this man or woman that stands before you is simply not your spouse.  This person sure looks like your spouse, but he or she is not acting like the spouse you know. Worst of all, this spouse-imposter is saying the most unbelievable things!
This is certainly not the person that you married. And so, you continue to search your spouse's eyes trying to discern if he or she is in there somewhere.
In a prior post, I mentioned that cheaters seem to follow a "script" because they all do pretty much the very same things. There was even a book written about this very behavior called "The Script" by Elizabeth Landers and Vicki Mainzer.
Infidelity seems to turn good people into mindless robots who all act and think the same way. It does not matter if these cheaters are rich or poor, religious or atheists, if they are young or old, handsome or plain, newly married or married for many years; they all do the very same thing. Is there some evil robot and/or space ship conspiracy that steals good spouses away in the night? Do these marriage-destroyer-bots implant a chip in their brains that causes good men and women to say and do the same heartbreaking things?
Affair Speak
What recently occurred to me is that there is a certain language of infidelity. In fact, this language of infidelity is actually a foreign-language separate from English. Unfortunately, to the untrained ear and mind, affair speak sounds just like English!
To all of us listeners who are not having affairs, affair speak seems to tell one story while the words mean something else entirely. Betrayed spouses don't know they are listening to a foreign language since it sure sounds like English to them.
The biggest secret that cheaters keep is not that they have their own script but also that they have their own dictionary. Words that are technically English, or French, or Spanish (or any other language you can think of) take on alternate meanings than the understood meaning in each language. For those of us bystanders not in the know, we draw certain conclusions based on such words. Cheaters know the real meaning.
Translating Affair Speak
Today I wanted to serve as a translator as sorts for the rest of us: betrayed spouses and betrayed children, as well as third parties such as friends, extended families and co-workers. Why? Because the cheater does not want you to know the real meaning of affair speak. If you did, well, you would figure out pretty quickly that cheaters who outright abandon their families and marry the affair partner are villains.
And if you learned the true meaning of affair speak, well, you would also gain insight pretty quickly and not stay stuck on the "I could have been the problem" merry-go-round for so long.
You are NOT and never were the problem. As we have said before, the perfect storm can arrive and sometimes people make mistakes, but there is always a choice. No matter how trying the marriage, there are always infinite responses to situations and there are choices that do NOT involve having affairs. Having an affair is one choice of many and it is always wrong.
Recently I got a bee in my bonnet because of another chapter in the story of the two adulterers in my husband's workplace. Nina, the woman who spouse-poached Steve, has been loudly telling everyone within earshot, including patients, about how she is being victimized by Steve's children. She makes sure everyone hears her lies version the sordid tale and that she comes out smelling like roses each time.
I realized today that people like Nina are actually using English as a foreign language. I decided to term that language "affair speak." (By golly, Watson, I think we are on to something!!) This was a huge aha moment to me because I realized that unless people know they are hearing affair speak and know the meaning of these words, they will be misled.
In the best cases, this just means large groups of people have been lied to. But, in the worst case, it causes betrayed spouses to be shunned, abandoned by their communities, and left feeling as if they caused it all. In the worst cases, this causes irreparable harm to betrayed spouses. Today is the day that I shine a light on affair speak. This is the wake up call to all betrayed spouses and anyone else who is the real victim of a cheater's affair.
Cheaters of the world – we are on to you – and we will expose you for what you are. There will be no more using your words against us.
Betrayed spouses – Knowledge is power and it's time for all betrayed spouses out there to take back your power!!
Welcome to the warped world of the mind of a cheater who has not yet had full insight. Words and phrases that are common to this language are the following:
It's All in Your Head
This is a form of gaslighting and gaslighting is abuse. This phrase is meant to make you feel crazy. It is also meant to get you off the trail of what is actually happening. Don't believe it is not in your head.
Humans possess this crazy thing. Some know it by the name of intuition while others call it listening to your gut. Still others call it a sixth sense and yet they are all the same thing. This feeling is meant to tell you something; it is your internal alarm that something is not right. I am here to tell you that your gut instinct is often correct.
There is something that we humans possess called the ability to read and transmit meta-communication. This is what I believe is responsible for gut instinct. (Yes, there is a scientific explanation; it is not as woo-woo as you might think.) I wanted to digress for a moment and allow a Marie Hartwell-Walker to explain this:
"When two people who want to be close to each other instead find themselves in constant turmoil, it is not because they aren't communicating. In fact, they are probably communicating far too much in their frantic efforts to try to get through to each other. The issue is that they aren't understanding each other's code.
We all know how personal codes work. Ask someone how she is. She responds, "Fine." If said simply, we take it to mean that she really is fine or at least fine enough or maybe that she doesn't think you're the person to tell how she's really doing these days. It doesn't require a response and we both just move on. It's the kind of exchange we do all the time. It just keeps the social wheels moving. But imagine the interchange happening between a young couple at the end of a long and tiring workday.
"How was your day?" he asks.
"Fine," she says with a shrug and a sigh.
What happens next is critical to the growth and stability of the couple. If the guy accepts the "fine" at face value and moves on, she's likely to be hurt. She may even accuse him of not listening to her and not loving her enough. If he is tired himself and was only responding to the ordinary social exchange, he will feel unjustly accused and may protest his innocence – which will only make her mad enough to say some version of, "you're not listening" or "you just never understand." The ordinary question, "How was your day?" escalates into a fight with both members of the couple eventually pouting in their respective corners, each feeling right but also misunderstood and disconnected. This is what's called "metacommunication" in action. In the early 1970s, Gregory Bateson coined the term to describe the underlying messages in what we say and do." (1)
As you can see, it is not all in your head. Nothing is all in your head. Even when we are reading an email or a Christmas letter, we can pick up on meta-communication. Someone may write how everything has gone well and how their kids are doing great and how they are doing great. And yet, you are left with a feeling that something is off, even if you cannot pinpoint it. That is the essence of meta-communication. So when your spouse is telling you it is in your head, don't believe it.
Translation: "I am angry that you think I am having an affair and there is no way on earth I am admitting to it. So, you had better back off or I will tell you how crazy you are in order to throw you off the trail."
He/She is Just A Friend
This is the favorite phrase of a cheater who has not been caught and who is in denial. In fact, when someone says this, the other person might not be an affair partner, but it is heading that way.
If you trust your spouse, you will believe him and you might even feel silly for "imaging things." Many people give their spouses the benefit of the doubt. People who do this are not naïve or too trusting—they are usually simply the very best of people. People who give the benefit of the doubt are often those who would never cheat and could never imagine cheating. They have integrity and assume everyone else does too. They will sometimes feel guilty when they hear this and chastise themselves for not being more trusting. This is exactly what a cheater wants.
Plus, can married men and women really have friends of the opposite sex? Consider this opinion by Debra MacLeod of the Huffington Post:
"While there are a lot of ways to screw up a marriage, spouses who have close opposite-sex friendships are toying with one of the riskiest and most short-sighted behaviours that commonly lead to infidelity and ultimately divorce.
Many of my consults begin with a client saying something like this: "My husband is constantly texting a female co-worker…he says they're just friends and that they only talk about work, but he's always laughing and smiling when he's texting her."
Or this: "I know my wife is always texting or on Facebook with her personal trainer. Now she locks her cell phone and has changed her online passwords. If I ask her who she's talking to, she freaks out and says I'm being paranoid, jealous and controlling."
Do you know what the above scenarios have in common? In both of them, the spouse who is having the opposite-sex friendship knows full-well that the behaviour is as shady as hell. But instead of respecting their spouse's feelings, they continue to indulge in the ego-boost or thrill of it all.
Some people don't agree with my stance that opposite-sex friendships should not exist within marriage. Some people might say that it is old-fashioned and that men and women are perfectly capable of having platonic extra-marital friendships with a person of the opposite sex.
In cases where the friendship involves two people who have absolutely no sexual attraction to each other and who are not sexually compatible whatsoever, that is true.
But in reality, many opposite-sex friendships involve people who – if circumstances were different – might be potential sexual partners. Indeed, many opposite-sex friendships are maintained because of a simmering attraction. One or both people are keeping their "friend" on the back-burner as a potential mate in the event their current relationship ends." (2)
Translation: "I don't want this person out of my life because I am getting an important ego-need met. Therefore, I will make you feel guilty so that I can fly under the radar. I will make you the problem."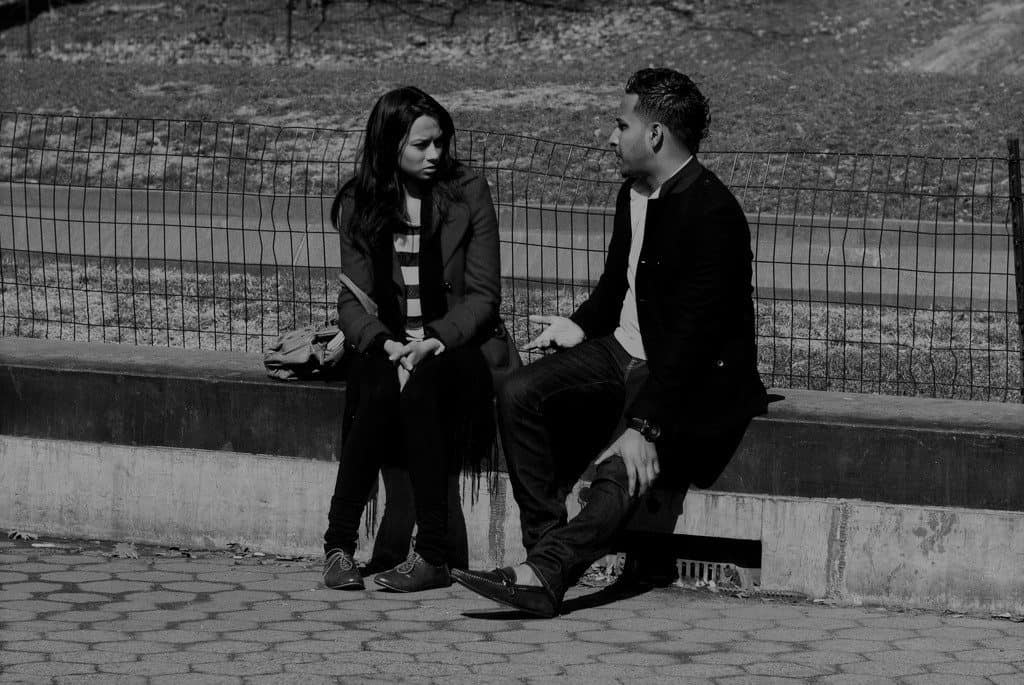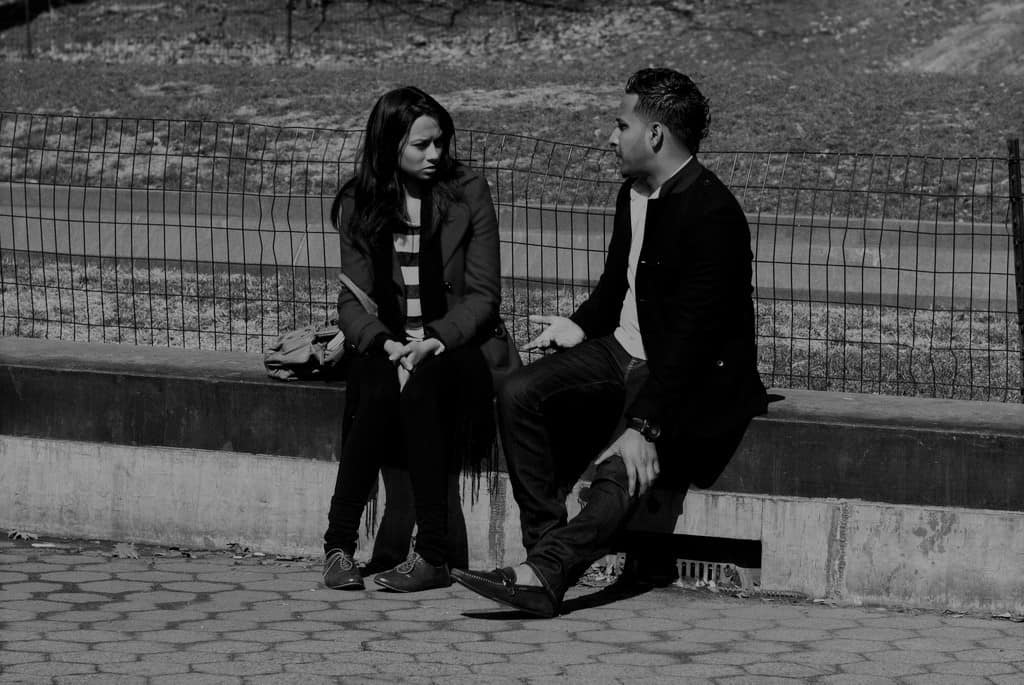 I Can't Believe You Don't Trust Me
This phrase has a similar effect and often causes guilt and self-recrimination in a betrayed spouse. If a betrayed spouse is a trusting and also trustworthy person, they will believe they are the problem and it will cause them to focus on themselves. This is exactly what a cheater wants and why he says it.
Translation: "How dare you shine a light on what I am doing with the other person. I want to do what I want to do and you need to ignore what is happening so that I can continue seeing the other person. I don't want to end it."
How Dare You Invade My Privacy! 
This phrase is meant to make the betrayed spouse the problem and take the focus off the affair. If the betrayed spouse is a nice person, they often allow the cheater to bully them because a part of them feels guilty for snooping. Don't fall for it. Plus, consider this important point by Willard Harley, PhD.
"In marriage, this destructive predisposition is manifest in a variety of habits that I call Love Busters. But among those destructive habits, there are few as damaging as our tendency to be unfaithful. Yet, I estimate that over 60% of all marriages experience infidelity, one of the most painful experiences a betrayed spouse can have in life.
So snooping is reasonable, especially when there has been evidence of a budding romantic relationship outside of marriage. If Joyce were to check up on me without my knowing about it, it would probably be based on certain facts that would have aroused her curiosity. But knowing now what I know about the devastating effects of unfaithfulness, I'd encourage, not discourage, her — unless I was really up to something I didn't want her to know about.
What are some of the red flags that would lead a spouse to snoop? The biggest and brightest of them all is for you to claim a right to privacy. If you were to refuse to give your spouse your passwords to your computer, social networks, or cell phone records, or to what you do with your time away from each other, that would trigger almost anyone's curiosity. What's my spouse trying to hide?" (3)
I believe that there are cases where snooping is warranted. I also believe that in marriage we must be fully committed. I do not believe in having secret email accounts or other things that allow people to fall into unhealthy behavior. My email accounts are all password-protected and so is my computer. This is because of the nature of the work I do and the confidentiality involved. I take confidentiality seriously when working with others.
However, I have no secret email accounts, I don't use Facebook, I don't have a twitter account, and I only have a LinkedIn profile for my prior career in high tech. Generally, I don't use social media unless it is to publicize a piece of writing. No one has told me to do this; I believe it is the best way to be. So, if your spouse talks about invading privacy, you might want to worry.
Translation: "How dare you find out about the other person or realize something else might be brewing! You were supposed be the quiet and ignorant spouse so that I can have my cake and eat it too."
I Didn't Want to Hurt You
Often, this is genuine. Unless someone is having an affair specifically to get revenge on a betrayed spouse, this statement is probably true. But, it is also a cop out because many cheaters expect the betrayed spouse to be less hurt since they allegedly did not have a hurtful motive. Their motive does not matter—the hurt is the same for the betrayed spouse. I do not believe your spouse wanted to hurt you.
No spouse wants to hurt you unless they are a sociopath. But, then even sociopaths are not necessarily thinking of hurting someone else; they are just being themselves. Most spouses are not sociopaths and most spouses do not want to hurt their betrayed spouse.
Translation: "I wasn't thinking about your needs. Just my own. Yeah, I did not want to hurt you, but hurting you was not even on my radar at the time. I wanted what made me feel good at I was not thinking of who would be affected by my actions."
I Never Loved You
This is an excuse; a form of denial; a vengeful thing to say. On the other hand, it is a phrase very common to the affair fog. Unless a cheater has made amends and fully understood his part, he may believe this. I don't believe this phrase is true—ever. Because people simply do not marry people they never loved. Unless someone is in an arranged marriage in a culture different than Western culture, I do not believe this is true. At some point people both loved each other dearly enough to take a walk down the isle. It is not small act.
Translation: "I am not a bad person and only bad people hurt people they love. I am very confused by my actions. So, I must just be a good person and that obviously means I never loved you."
Fell Out of Love
This is a different flavor of "I never loved you." Some cheaters will admit to themselves that they love and loved the betrayed spouse. But, it is a real ego blow to cheat on someone you love because it makes you look like a villain.
Very few people want to be the villain of their life stories and so they have to make things up in order to feel better about their actions. I do not believe that most cheaters fell out of love with their spouses. The reason I do not believe this is that very few people end up permanently leaving their spouse to be with the other person.
So, if your cheating spouse is still with you and tells you they fell out of love for a period of time, do not believe it. Your cheating spouse is most likely dealing with what is termed cognitive dissonance. He or she cannot reconcile his actions with the person he believes himself to be.
Translation: "I am a good person and the only reason I had an affair is because I fell out of love with you and in love with someone else. You can understand that, right? It is the only explanation for my behavior: you must be the problem."
Our Marriage Was a Mistake From the Start
This could either be denial or self-serving behavior. It is yet another extension of claiming not to have been in love. It is something that is said when a cheater is deeply mired in the affair fog and he is fooling himself or herself.  Once again, this is not real. It is a signal that your spouse has a long way to go.
Even though it is hurtful to hear, do not believe it until time has passed. The affair fog takes over a person's life and some people come out of the affair fog more quickly than others.
I believe the number one predictor of how long the affair fog will last correlates to underlying addictions. If a cheater is an alcoholic, a drug user, or a sex addict, the affair fog can go on for ages. On the other hand, if a cheater is mired in addictive behaviors, this is one of those situations where I tell betrayed spouses to strongly consider leaving the relationship. Unless someone who is addicted goes through a lengthy and professional treatment program, he or she will not change. Even then, some never change.
This is difficult to accept for a spouse who has invested time, energy and love. What is worse is that people with codependent patterns are often naturally attracted to addicts. This is not because codependents are bad people—no, codependents are some of the best people because they want to take time to heal or save others.
Unfortunately, they also believe they alone can rescue people and this is where they get stuck. There is the phrase: you can lead and horse to water, but you cannot make him drink. None of us can rescue others unless they want to be rescued. Unfortunately, many people struggling with addiction do not want to be rescued, so discernment is always required.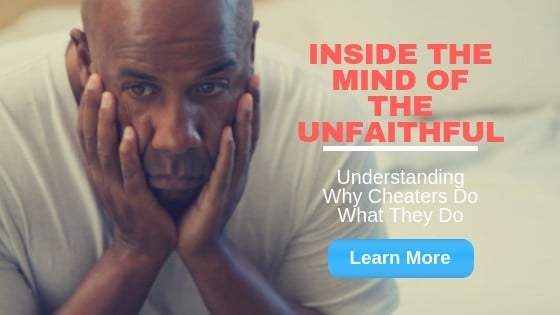 I have personal experience with this through my family. My mom's sister was married to a man (my uncle) who did not want to be rescued. In fact, even though they were well-off and could afford the best facilities in the country, he failed these professional treatment programs.  In the end, he did not want to be rescued.
This story is truly one of the saddest events I have encountered because my uncle was (otherwise) an amazing person. He was smart, at the top of his professional game, handsome, charismatic, and extremely generous with everyone he met. When my aunt and uncle were in town, my uncle took us to only the best restaurant and made sure everyone ate the most expensive meals. He took pleasure in treating others. He was extremely generous with his time and money. He went through periods of being sober and he was so successful it made up for the times when he acted out his addictions.
Then, there was his shadow side and his shadow side was the addict. When the addict was on the prowl, he was physically violent and hateful towards my aunt and my cousin. He went downtown to pick up prostitutes and go on cocaine binges. This went on for several years; he was a real Jekyll and Hyde character. It is one of the reasons my aunt stayed for many years. She is the strongest, smartest, and most no-nonsense woman I know. No one intimidates her. So, she was very confused when she and her husband would have many great months and then all of a sudden the addict would emerge. The last straw came when he threatened my aunt's and cousin's life with a weapon and also tried to move a prostitute into their home on the water—all in the same week. My aunt took my cousin and went into hiding and my uncle committed suicide.
This is what addiction looks like. At the time, my aunt thought him picking up prostitutes was the biggest problem; she knew no better. No one knows any better if they do not have prior experience with these things and she did not. My mom and her sister came from a home where everyone worked hard and was expected to work hard; where no one drank or smoked; and church was on Sundays and it was mandatory. My mom's parents are still alive, living in their home, and married after 70 years.
I had to digress on this point and bring up addiction because I do not think I say it often enough: an affair is the least of your problems if your spouse is an addict.
Back to the point: the phrase "our marriage was a mistake from the start" is just another aspect of the affair fog.
Translation: "Even when we were dating, I knew we were not meant to be together. I thought this is what love was, but I was wrong. The other person has made me understand what true love is and so you and I were a mistake from the start. Really, we never should have married."
Again, even if your spouse means this at the time, it is not true.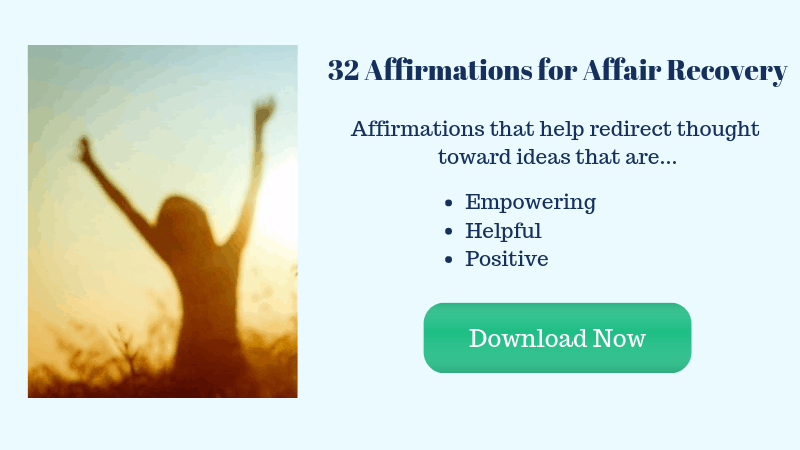 And My Favorite—He/She Is My Soulmate!
This is the ultimate in denial and cognitive dissonance. It is also the ultimate cop out. This is a cheater who has truly been fooled by the other person and who believes that an affair is love. They cannot comprehend what they are doing is wrong because they expect that by declaring someone a soulmate, they do not need to take ownership. Sometimes people who say this are truly cowards because they cannot admit their flaws. Other times, this is a sign of the affair fog. I believe that if this false belief persists too long, it is the belief that breaks up marriages.
People who are prone to call the other person their soulmate usually have unresolved conflicts from childhood. They secretly believe that romantic love is real love. It is not. Often, people who believe the other person is their soulmate are caught in a relationship where the other person mirrors their shadow side. Or a "soulmate" is someone who makes them feel comfortable because they both had the same type of abusive childhoods and have never dealt with them. These people feel comfortable together in the most unhealthy of ways.
On the other hand, this is also the sign of a midlife crisis. Like the man at my husband's work, he was at the age and stage of life where he was ripe for a midlife crisis affair. I believe the other woman knew this and exploited it. Of course, he had to go along with it. The sad part is that his affair and upcoming marriage to this woman has destroyed his entire life and he perceives it as progress.
He has been kicked out of his church, dropped by all of his friends, frozen out by his children, lost a beautiful home, told to leave his previous job since it was a work affair and probably endangered patient safety, and lost a lot of his retirement. Most of all, he walked away from a truly amazing woman. He has inherited three of the other woman's children, all under the age of 12, and all who barely tolerate him. Yet, he spends all of his time saying outloud that he is so happy he can finally marry his soulmate! Just like Linda's brother, I think he is rude in for a rude awakening.
The denial runs deep when a spouse believes their soulmate is the other person. The denial also runs deep for the other person. For example, I found this anonymous post on a message board:
"We met on the job (aviation industry). We are both married, both in miserable marriages. He has 2 kids, 3 & 6. Devotes his whole life to the children and they are his whole life. We have been having an affair for close on two years. Probably see each other once every 4 – 6 weeks. We are total soulmates in EVERY way imaginable. We both have tried to part company, but something undescribable draws us back to each other. He respects my privacy, I respect his. We tell each other everything and anything about our lives. Email each other several times a day, and have been doing this for the 2 years. He won't leave the marriage (has been totally upfront about this) because he wants the children to not turn out dysfunctional with divorced parents. I won't leave my marriage either. I fully and totally understand that he won't leave, and I don't plan on leaving my husband for him. 
WHAT TO DO ??????? HOW LONG WILL THIS GO ON – FOR EVER ???? IS IT POSSIBLE FOR AN AFFAIR TO CONTINUE LIKE THIS INDEFINITELY ???? Big part of the problem is that I am totally emotionally involved with him, and just can't imagine my life without him!"
Translation: "I am the best of people. I go to church, I recycle, I donate 15% of my income to charity, and I even help old women cross the street! The only reason I had an affair was because I finally found my soulmate. Finding a soulmate is a once-in-a-lifetime opportunity and you should be happy for me! You should be helping me plan my wedding to my soulmate and I will even let you walk me down the isle to give me away."
In Summary
Are you shaking your head yet? I am too. This is one of those posts where I realize once again how outrageous someone's thinking becomes when they have an affair. But, the most important part to realize is that you and your cheating spouse are not on the same page when your spouse is having an affair. Heck, you are not even speaking the same language!
Do you have some examples of affair speak? What is the most outrageous thing you have heard? Tell us in the comment section below.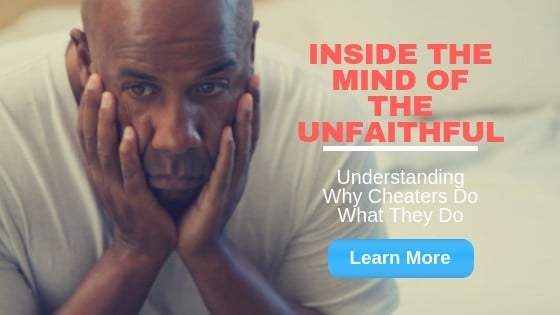 Sources
Marie Hartwell-Walker, Ed. Meta-Communication: What I Said Is Not What I Meant. From:  https://psychcentral.com/lib/meta-communication-what-i-said-isnt-what-i-meant/
MacLeod, Debra. Why Opposite Sex Friendships Will Destroy Your Marriage. From http://www.huffingtonpost.ca/debra-macleod/opposite-sex-friendship_b_6646482.html
Harley, Willard. Snooping: Is It Right or Wrong? From. http://www.marriagebuilders.com/graphic/mbi8121_snoop.html