I learned something the other day – again.  Until recently I had heard the term "gaslighting" before, but to be honest I didn't really know what it meant.  I came across the term being bantered about in a forum and decided to find out just exactly "What is gaslighting."
So What is Gaslighting?
Wikipedia defines gaslighting as the following:
"Gaslighting is a form of psychological abuse in which false information is presented with the intent of making a victim doubt his or her own memory and perception. It may simply be the denial by an abuser that previous abusive incidents ever occurred, or it could be the staging of bizarre events by the abuser with the intention of disorienting the victim.
The term "gaslighting" comes from the play Gas Light and its film adaptations. In those works a character uses a variety of tricks to convince his spouse that she is crazy, so that she won't be believed when she reports strange things that are genuinely occurring, including the dimming of the gas lamps in the house (which happens when her husband turns on the normally unused gas lamps in the attic to conduct clandestine activities there). Since then, it has become a colloquial expression that is now also used in clinical and research literature."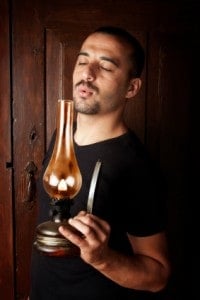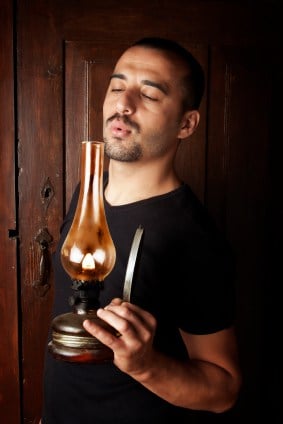 Gaslighting can occur in all different types of relationships – at the office, in our friendships, between parents and children, and, between siblings.
After some further research on the subject I realized that I was a gaslighter.  I wouldn't say that I was an extreme gaslighter, but to some extent I was prior to the affair and certainly I was while it was going on.
Though I couldn't find anything that would indicate that all cheaters are gaslighters, I'm going to go out on a limb and say that if you are a cheater, then you probably are one to some degree.  If you are the betrayed then chances are your spouse gaslighted you at some point. Perhaps this occurred prior to the affair, but most assuredly it happened after you suspected or discovered the affair.
For instance, I would sometimes tell Linda that she was crazy or that she must be imagining things.  That's gaslighting.  When confronted by Linda about my past flirtatious behaviors, I would say something like "You're imagining it" or "You're overreacting."  That's gaslighting.  When a cheater tells his/her spouse to "Just get over it already."  That's gaslighting.  When the cheater tells his/her spouse that "We're just friends."  That's gaslighting.
Gaslighters are masters at convincing you that your reality isn't…real. They believe that their perception is reality and that yours is crazy. Can you relate to this?
Gaslighting is different from denial.  Rather, it turns the denial into an attack on the person's ability to be in touch with reality. Gaslighting turns suspicions that the betrayed spouse has which are often valid into an attack on their sanity.  As a result you begin to question what you know are the facts and wonder if you even know what's real anymore or if you ever did. It's a form of mental abuse and manages to deflect the situation away from the cheater and back on you.
In the book by Robin Stern,"The Gaslight Effect: Don't Be Afraid To Speak Your Truth" she says that:
"Gaslighting is the systematic attempt by one person to erode another's reality. This is done by telling them that what they are experiencing isn't so – and, the gradual giving up on the part of the other person."
Stern goes on to say that it typically takes two people to gaslight: one person (usually a man) who needs to be in control to maintain his/her sense of self; the other, who needs the relationship to maintain his/her sense of self and because of this, he/she gives in repeatedly.
How Do you Know if You Are Being Gaslighted?
In an article in Psychology Today , Ms Stern offers the following warning signs:
You are constantly second-guessing yourself.
You ask yourself, "Am I too sensitive?" a dozen times a day.
You often feel confused and even crazy at work.
You're always apologizing to your mother, father, boyfriend, boss.
You can't understand why, with so many apparently good things in your life, you aren't happier.
You frequently make excuses for your spouse's behavior to friends and family.
You find yourself withholding information from friends and family so you don't have to explain or make excuses.
You know something is terribly wrong, but you can never quite express what it is, even to yourself.
You start lying to avoid the put downs and reality twists.
You have trouble making simple decisions.
You have the sense that you used to be a very different person – more confident, more fun-loving, more relaxed.
You feel hopeless and joyless.
You feel as though you can't do anything right.
You wonder if you are a "good enough" girlfriend/ wife/employee/friend/daughter.
You find yourself withholding information from friends and family so you don't have to explain or make excuses.
Hopefully this opens your eyes to gaslighting or at least answers some questions about what is gaslighting.  Believe it or not, there is hope if you are a victim. Stern says that the good news is that "…once you can identify and name the Gaslight Effect, you are empowered to recognize it and heal your relationship — or change it! Then you can reclaim your reality and, along with it, your self-esteem and your life."
 Here's a  link to another  good article to read on the subject from the Huffington Post.