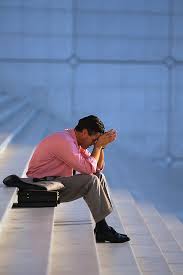 Note: This is the last installment of a multi-article series from our friend Tim Tedder, a licensed counselor in Winter Park, Florida.  The series will address ways to find relief from intrusive thoughts, conversations or obsessive focus about the affair.
This series has covered these eight strategies:
Take 3 steps toward controlling your affair conversations.
Turn cages into clouds.
Redirect negative thoughts.
Start a Flip Journal™.
Create a Sleep Story.
Release your grip on the past.
Increase your support.
Seek help from an EMDR counselor.
In the first article of the series, Tim covered strategies 1 and 2.   In part 2 Tim tackled strategies 3 and 4. In today's article, Tim wraps things up by addressing the final four strategies for dealing with the obsessive thoughts.
We wish to thank Tim very much for contributing this awesomely helpful article series!

---
Strategy 5:

Create a Sleep Story


The thought-changing principle used in the previous strategies can also be used as a means of addressing the problem of interrupted sleep. During times of stress, many people experience the frustration of not being able to fall asleep due to intruding thoughts or obsessive focus about the affair. The lack of sleep makes them more vulnerable to stress, which results in more stressful thinking, which keeps them from sleep… and so the cycle feeds itself.

There is a remedy, based on the understanding that you cannot focus your thinking on more than one thing at the same time. You may certainly be aware of multiple ideas or inputs at any one moment, and can even switch quickly from one to another, but once you focus your attention on one matter, the others move to an "on hold" position. Instead of trying not to think about certain things or willing yourself to sleep, turn our attention to an alternative thought, one that creates a context for rest. Create a sleep story.

A sleep story is a vivid, moving mental experience that results in positive emotions consistent with restfulness: peace, contentment, happiness, love. Because intrusive thoughts can be so powerful, any sleep story that you create needs to be strong enough to fully engage your imagination. Once you create that kind of story and practice using it, it becomes a doorway to sleep.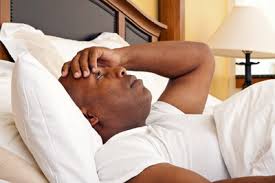 How to Create Your Story
Your mind actually wants to rest. Once you create a restful context, sleep will happen naturally. Here are the steps I recommend:
Identify potential sleep stories.
Find a place where you can be quiet and alone for at least 30 minutes. Starting from your childhood and moving into your adult years, recall the memory anyplace or event that produces a positive emotional response in you (your room as a child, a favorite play area, hiding place, special vacation, significant achievement, being with someone you loved, etc.).
Write down a 1-line description of each place/event you recall. Now think of any stories you know that produce these same kinds of feelings (favorite childhood stories, favorite adult book, favorite movie, Bible story, etc.). Write down a 1-line description for each story you think of.
Finally, give attention purely to your imagination in considering paces/events that would produce positive feelings (a place you always wanted to visit, an alternate reality, being someone else or having special abilities, anything you enjoy thinking about) and write these down as well.
Choose your first sleep story.
Look through your entire list and pick one place/event to use for your first sleep story.  Save the list, since you may want to create additional stories later.
Let your story become a sensory experience.
Find another time when you can be alone and quiet. Put soft music on, if that helps. Begin to think about the place or event you chose and turn it into a vivid, active story by using all 5 senses to imagine each and every possible detail in your image.
SIGHT: Turn around and look at everything where you are. If there are windows, look out of them. What do you see? What are the colors? What things are close? What things are far away? Pick up something and look at its details.
SOUND: What do you hear? What sounds are close to you? What sounds are far away? Imagine each of them separately and then try to hear them together.
TOUCH: What can you touch, or what is touching you? What does it feel like? Touch all of the objects around you and be aware of the feel of the air or anything else that makes contact with you.
SMELL: What are all the smells? Can you imagine what they smell like?
TASTE: Is there a taste in the air? Is there anything around you that you can taste?
Turn the story image into story action.
This is where your story begins, but where it goes is up to you. If you are imagining a real event, you may choose to recall the actual story as it happened, or you may want to create a new story based on the old reality. If your story is completely imaginary, then you are free to take it anywhere you want it to go. Keep your imaginary senses involved and direct the story in ways that are enjoyable for you. Feel free to explore; it's your world.
Note: If this is your first story, you may find it easier to start with recalling an actual event so that you don't get stalled in the story. If your story stops, obsessive thoughts will exert their power again.
Create a simple symbol for your story.
Create an imaginary image of the book that contains your sleep story. This may seem silly, but it's important. Think of one object or symbol that represents your story. Any simple image will do (e.g., a ring, tree, bird, chair, person, sun, sign, ticket, etc.). Place this object on the cover of your imaginary book. Now open the book and look at the opening page. The picture you see there should be the image of the place/event that starts your story.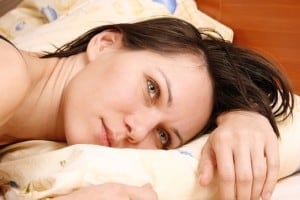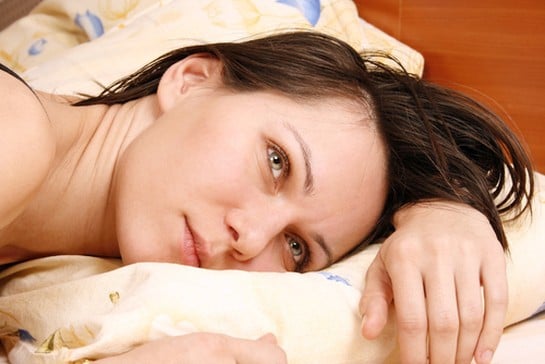 How to Use Your Story
The next time intrusive thoughts threaten to keep you awake at night, follow these steps:

First Step: Relax your body. Lie on your back. Tense your body and then slowly relax, while you imagine your body settling down into the mattress. Take 5-10 deep breaths, breathing in through your diaphragm (your stomach, not your chest, rises and falls with each breath) and letting each breath out slowly.
Second Step: Focus on your book cover image. That image is the object you use to initially focus your attention away from intrusive thoughts. Anytime you feel yourself slipping back toward negative thinking, quickly bring that image to mind and choose to focus on the book instead.
Third Step: Now, open the cover of the book and see the picture there. Allow yourself to move into the picture and, using all your imaginary sense, experience the beginning of your story…
This will take some time and practice, especially if you have been struggling with intrusive nighttime thoughts for weeks or months. But don't give up. The more you practice experiencing the imaginary details of your story, the easier it becomes to maintain your involvement in the story. As long as you keep your attention there, obsessive thoughts lose their control. In time, you'll find that the last thing you remember before falling to sleep is the experience of your sleep story.

Strategy 6:

Obsessive Focus about the Affair – Release your grip on the past

Sometimes the past won't let go of us because we refuse to let go of the past. A betrayed partner who stays stuck in the pain may still have more work to do in the area of forgiveness.

Forgiveness does not forget the past. Forgiveness does not condone the past. Forgiveness does not grant instant trust. Rather, forgiveness fully recognizes the pain and injustice that has occurred (and will be felt for a long time) but chooses to let the offense  remain in the past.

Forgiveness stops dragging the past into the present as a means of shaming, condemning, or manipulating. Forgiveness is often an act that heals the forgiver more than the forgiven.

If your thoughts often lead to anger, you may have to consider what it means to fully forgive.

I'll be covering this issue more specifically in a future article, but the following content may provide some more insight into the important process of forgiveness:  http://affairhealing.com/forgiving-an-affair.html


 
Strategy 7: Increase your support

When I meet a recovering couple who has kept their affair a secret from everyone, I express concern over the limit of support available to each of them, especially the betrayed spouse.
The level of comfort and encouragement needed is usually more than their broken relationship can provide. My counsel, without exception, is for each of them to find at least one other supportive, trustworthy person and talk to them honestly. Choose someone who will respect your confidence and encourage you in healthy directions.
This may be a family member, a friend, a religious leader, a counselor, or a support group… or all of the above! You need this.
Be brave enough to ask for help, vulnerable enough to tell them when you need them, and respectful enough to guard against over dependence. A close friend or family member might not mind you talking every day, but use the other coping strategies in this article to sustain you as you take deliberate breaks between conversations. Don't cling too strongly to either dependency or self-sufficiency; find the balance between them.

Strategy 8:

Seek help from an EMDR counselor

EMDR (Eye Movement Desensitization and Reprocessing) is a therapeutic approach that enables people to heal from the symptoms and emotional distress resulting from disturbing life experiences. If you find yourself recalling certain traumatic events related to the affair, you may find significant relief with help from an EMDR therapist. An online search for a trained EMDR counselor will likely turn up a number of results in your area.

The service of a trained counselor will be most beneficial, but if this is not an option for you, consider reading the book, Getting Past Your Past: Take Control of Your Life with Self-Help Techniques from EMDR Therapy by Francine Shapiro (the founder of EMDR therapy).

One final word…

It can be especially difficult to become unstuck from negative thinking when a marriage ends as a result of an affair. I once had a client whose husband continued to chose the other woman. My client struggled with constant thoughts of shame, fear, and hopelessness.

After one email exchange, I responded with this message:


"I know you are in a very hard place and dealing with tremendous pain & uncertainty. Honestly, I wish I could do something to change this for you because I do care about you and want you to be experiencing something different. But what you want, he is not willing to give you. He has made other choices. You cannot change his heart and mind.


"Now you have to take responsibility for what is happening. Things are staying stuck not just because he cannot or will not change, but because the same is true of you, too. (You know me well enough, I think, to know I do not say this in harshness or judgment, but with softness and sorrow.)


"When you can face your fear and walk through it, you will begin taking charge of your life. Will there be pain? Yes. Is there uncertainty. Yes. Are there guarantees? No… except for this: once you determine that you have the capacity to make choices that are right for you and refuse to be trapped in someone else's destructive cycle, then you will become unstuck. Then you will be motivated by something so much better than fear.


"You do not have to be a victim anymore. You have a choice in this. Whether or not you can see it, there is hope for something on the other side even if you are without him."

After more work, she was able to write this:

"When I think how sad I was a month ago at this time & how happy I am right now, it's hard to put it into words but I think you know what I'm trying to say. It's all those things we've talked about so many times… especially having hope. Thanks for always encouraging me."

Reader, I hope you are encouraged, too.
---
Resources recommended in this article:
Total Truth Talk Guidelines:
Guidelines for the Affair Spouse
Guidelines for the Betrayed Spouse
Article: The Need for Answers
Book: The 10 Best-Ever Anxiety Management Techniques by Margaret Wehrenberg
Article Series: Forgiving an Affair
Website: A description of EMDR counseling
Book: Getting Past Your Past: Take Control of Your Life with Self-Help Techniques from EMDR Therapy by Francine Shapiro
---
Thanks again Tim for the great article series!
Here are the links to the previous two articles again:
---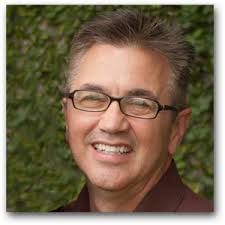 Tim Tedder, LMHC, NCC
Tim is a Licensed Mental Health Counselor and a Nationally Certified Counselor with a passion for helping couples in crisis.  Please check out his courses for healing, change and renewal.