Snooping after an affair is quite common and the desire to snoop is amplified since the cheater is less likely to divulge the affair details.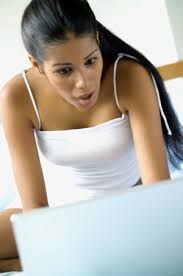 By Linda & Doug
The other day a young woman, who just discovered her husband's affair a couple of months ago, shared some of her story with us.  One thing she mentioned is that she is having this incredible urge to snoop on her husband.  Primarily by checking out his phone and computer every chance she gets.
Snooping after an affair is quite common and the desire to snoop is amplified since in most cases, the CS is less than forthcoming about divulging any of the affair details.  There is also the element of not being "fooled" or hurt again that creates the urge to snoop. 
There are a myriad of reasons for the need to snoop, so whatever the reason, this post contains some past reader comments on this issue that may provide some helpful perspectives. 
Please feel free to add your own snooping related comments in the section below the post.
Here we go…
If there were real evidence (which there hasn't been for a few months now) I would have to find out for certain for my own sanity. Sometimes the paranoia is overwhelming to me. I sometimes think that I look so hard for hints that I find them in the smallest of things.
My paranoia for a while also overwhelmed me. I probably also looked so hard for hints given that I had been duped for so long and felt foolish. I also not only did not want my wife inappropriately contacting her EA, but also did not want her developing an EA with another man. Strange as it may sound, I did just "make up my mind" to stop snooping and to just trust my wife to not make the same mistakes she previously made which allowed her EA to develop and then be deceptively maintained. I just couldn't be happy not trusting my wife, and "transparency" was not allowing my wife to feel that she had been genuinely forgiven by me. To her, and I agreed, if I genuinely forgave her and our relationship was back to a more "normal" state, she would still be open and honest with me as she was before the EA, but I would also have to go back to the way I was which was no snooping.
One thing that I can say is this. I'm more alert to, and in tune with, things my wife might be doing or not doing if she was, in fact, beginning to establish an inappropriate relationship with someone else. As things appear normal and we are interacting in positive and healthy way, I tell myself that, notwithstanding her prior mistake, I have no reason to be suspicious and no reason to snoop to confirm non-existent suspicions. I suppose that it's getting to a point where you stop being suspicious of things that you really shouldn't be suspicious of, because after being stung by an affair, you don't want to not act on legitimate suspicions.
Snooping is a complex issue. On one hand, it shows the CS, that their BS isn't really moving forward, just hiding their true feelings of hurt and looking for reassurance that nothing is happening. It also shows that the BS really doesn't have any faith in the CS, so the CS figures "well, I am being honest, but it doesn't matter". It is bad, bad, bad for everyone.
One thing that I have definitely learned in all of this, is that the urge to snoop is created through the pain of missing what now look like obvious signals. We BS's snoop because we want to be sure that it isn't happening. The problem though, is that we should already know that if the affair is to continue, the CS has to take it underground and hide it better, so there won't be too much evidence to find anyway.
I was consumed with snooping and playing detective. It was overwhelming, I'd see a phone number, assume the worst, only to realize later that it was our pediatric doctor's office or a pizza delivery place. I got to a point where I just couldn't do it anymore. I couldn't play the game. My wife dropped her company cell phone and added one to our plan, giving me full access to phone records (which was a big step) but the sad part was, I immediately assumed they would communicate via email only now. I HAD TO STOP, I WAS LOSING MY MIND.
I finally made the decision that even though I knew there would be setbacks and bad feelings (like we had a few weeks ago), I was no longer going to act controlling or investigate her activity. I was going to show her that I believed her words and would allow her to hang herself if she chose to. I also noticed a change in her behavior as I started doing this. She began being more open about her day, didn't seem afraid to tell me things about male coworkers, and seemed genuinely interested in our relationship. A betrayed spouse can't move forward without taking a leap of faith, and a cheating spouse can't feel forgiven and happy if they are under 24 hour surveillance. It truly is a process you have to go through together.
Just understand that as a BS, you find your strength in knowing your own self-worth and making a true effort to forgive and love your spouse. If you do this and they play you or continue to cheat, you will be okay with saying goodbye because in your heart you will know you did everything you could. Over the last few months my gut has been feeling better and better, telling me that she seems to really be trying. Again, if I've learned anything, I've learned to listen to my gut.
Snooping is a process I think all of the BS here will have some experience with.  Depending on the type of affair, most CS have phone and/or email contact. I believe the checking up happens for two main reasons. For those who are determined and sure that they definitely want to stay in the relationship, they do this to ensure the contact is over, for those who are teetering, or unsure of whether they should stay, obviously, they feel the same, but there is also the, "if s/he is still contacting him/her, I'll be completely justified in leaving."
Rest assured that the checking up on your partner is normal, and it will fade. Some people make the concerted effort to stop, others just find that with time, it justs ends of it's own accord.
I've decided to give up snooping on her b/c it's been terrible for my health. Well, okay … at least not snooping as much. But my last snoop was interesting. No calls; no texts on her cellphone. I asked her why, and she said she had turned it off. And you know what, I think I believe her, though not one-hundred percent, b/c that'll take a while.
I didn't suspect a thing for 18 months so I never spied. Afterward though I went through emails, phone bills, phone messages, everything trying to piece together where I was during that time. I also needed to check her journal and emails for any sign of where her head was at. I felt it was awful to do that, and yet, she wanted to be in the marriage, but wasn't. If she wasn't talking I had to find out what she was thinking somehow. Overcoming our greatest stumbling blocks came about because of my snooping.
I also couldn't resist visiting their favorite haunts. I wanted so desperately to catch them so I could at least know where I was. It didn't occur to me that by not catching them I also could know where I was.
At first, everyone wants to regain their control of the situation. That first out-of-control feeling is the worst.
Some will do it by cutting ties. If there is little to tie you together this may work.
Some will search and discover because they're scared of losing all the things that hold them together. But ultimately they want some sort of control back. They want to know if there is anything that may keep them together.
Some will search and search because they want a reason to cut their ties. Search for a way to say "see this is why we shouldn't be together."  And it will help them move on to what will make them happy. Because they too have been unhappy.
Ultimately it's to regain control.
I hate the fact that I question my husband's whereabouts and phone records after 18 years of marriage. Makes me feel disgusting and ultimately more angry about the EA that occurred 5 mo ago. It's like I'm waiting for him to goof up so I have a reason to divorce…
If I hadn't looked at my husband's cell phone from time to time, I would have had to keep ignoring my gut and trusting his look-me-in-the eyes straight flat-out lies when I asked him was anything going on.
I agree with trust but verify. It is not spying.  It is verification. In our whole marriage I never had to verify. It is not my fault I do now. He must accept my conditions or leave. That is his choice. I GPS my husband's phone sometimes 2-3 times a day. If I had done it 3 years ago and kept tabs on cell records this never would have gone on for a year. My current PTSD keeps me on edge and hyper- vigilant. I consider it rational to protect myself to the best of my ability from further harm. Is it pathetic? Yes. Pathetic is better in the short run than a divorce is. If this marriage can truly be saved, trust will come when I am ready.
I did finally stop the snooping. I got the point where I would spend an hour tracking down a cell number on our bill only to eventually find out it was my H's best friend from elementary school who had changed his cell number. I was driving myself crazy. I eventually decided that I had to trust my instincts. My instincts were what led me to find out about my H's EA in the first place. The changes in his behavior, his nit-picking of everything I did, his schedule and appearance changes, etc…..I knew something was going on. But I see now that he is not acting suspiciously, he's not doing things to undermine my trust – he really is trying to rebuild it. Yet every single time I snoop, I get anxious about what I might find and when I find nothing, I feel badly about myself for having snooped. I guess it's both an attempt to trust my H again, as well as affirmation that if he is doing something wrong, it's going to come out and he'll suffer the consequences then. Me obsessing about it was make me feel worse and taking up too much of my free time when I could have been doing something for myself. And me obsessing about it isn't going to keep him from doing it anyway.
Again, if snooping is an issue for you (or has been) please add your perspective below in the comment section.