It doesn't matter whether someone is rationalizing the emotional affair as totally innocent or that the other person is "just a friend."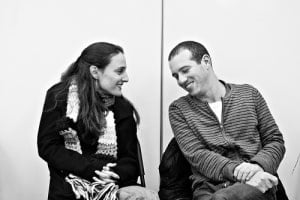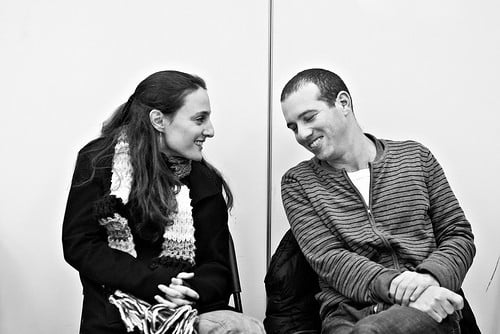 By Linda & Doug
We often hear from readers how their spouses are rationalizing the emotional affair that they're having as nothing but a friendship, or a business relationship or some other innocent type of relationship.
The thing is though, that much of the details of the "friendship" is being kept a secret or is minimized in some way. Then what often happens is a little bit down the road, it turns out that this relationship has become even more friendly or it really has been so from the very beginning.
Hidden texts and/or emails are found and it becomes quite evident now that the "friendship" was indeed an emotional affair. However, the spouse will probably still deny it.
Even though emotional affairs have become much more common and more prominent in the media, there are still many people who simply don't believe they exist or just deny that they do. Most of these folks tend to define affairs only in terms of whether there was sex or not.
However, in our opinion an emotional affair is an affair, plain and simple, because there was deception.
If you're the unfaithful, get it, read it and carefully consider the advice. If you're the betrayed, give it to your unfaithful spouse.
So what is deception?
Wikipedia's take on deception is…
Deception, beguilement, deceit, bluff, mystification and subterfuge are acts to propagate beliefs of things that are not true, or not the whole truth (as in half-truths or omission). Deception can involve dissimulation, propaganda, and sleight of hand, as well as distraction, camouflage, or concealment. There is also self-deception, as in bad faith.

Deception is a major relational transgression that often leads to feelings of betrayal and distrust between relational partners. Deception violates relational rules and is considered to be a negative violation of expectations. Most people expect friends, relational partners, and even strangers to be truthful most of the time. If people expected most conversations to be untruthful, talking and communicating with others would require distraction and misdirection to acquire reliable information. A significant amount of deception occurs between romantic and relational partners.
The late author Peggy Vaughan ("Monogamy Myth") wrote that an affair has taken place when someone does any of the following:
secretly engages in a relationship with another person that involves any kind of sexual activity.
secretly becomes involved in a sexually-charged relationship with another person, without actual sexual activity.
secretly develops a deeply meaningful emotional connection that is "platonic."
secretly engages in any variation or combination of the above.
So secrecy and deception are the keys to an affair—not sex.
And many have told us that it's not always the act of infidelity itself that is the hardest thing to get over, it's the deception that occurred and the lengths that their cheating spouse went through to carry out the deception. It's more about the breaking of trust than it is about having sex or not.
Shirley Glass in her book NOT "Just Friends" writes:
Eighty-two percent of the unfaithful partners I've treated have had an affair with someone who was, at first, 'just a friend.' … Secret emotional intimacy is the first warning sign of impending betrayal.
If a person has an ongoing interaction with someone with whom they have been very honest in sharing their deepest thoughts and feelings, this can generate feelings that perpetuate even more sharing and closeness. If left unchecked, eventually this "friendship" is likely to cause serious harm to the marriage.
It really doesn't matter whether someone thinks an emotional relationship is totally innocent or that the other person is "just a friend." The fact is that emotional affairs are deceptive relationships that will eventually escalate if they do not end first. Therefore, it is critical that all contact with the third party be cut off before it escalates – and the involved persons need to stop kidding themselves that the relationship was innocent.