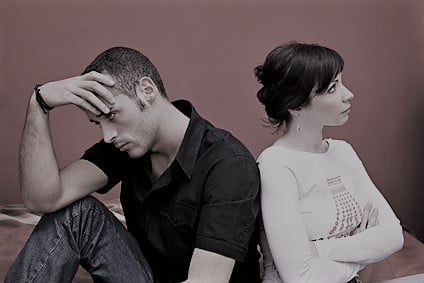 In case you didn't know, Linda's brother had an affair, divorced his wife and married his affair partner. They claimed they were 'soul mates' and she made his life wonderful, made him feel young again, yada, yada.  Now we see signs that the honeymoon phase is coming to an end.
We only see him and his wife about 4 times a year, and one of those times was at Easter.  During the 5 or so hours that we were in their presence, both Linda and I observed what would appear to be signs that their little honeymoon bubble is starting to get a little shaky.
Now, we certainly aren't exposed to them enough to get a firm grasp of their reality, but the signs are there, in our opinion.
First, let's get all the players straight…
Let's call my brother-in-law "Ken" and sister-in-law, "Barbie."  Ken's two daughters are "Kate and Allie" and his son is "Donald."
Kate, Allie and Donald are not shy about expressing their feelings when it comes to their dad, Barbie, and the stuff that they do.
With all that said, here are some of the signs that could possibly indicate the honeymoon phase is coming to an end back in La La Land.
They argue.  Kate stayed with Ken and Barbie for 2 days prior to Easter and she told us that they argued a few times in front of them while they were there.  That would never have happened before.  And it seemed as though they were arguing over stupid stuff, like, what city has the best zoo in the country.
Sure, every couple argues at times, but we NEVER saw this before with Ken and Barbie.  It was always, "yes honey, no honey, whatever you say honey."
Barbie is an alcoholic.  This is relevant because it was supposedly the straw that broke the camel's back during Ken's (meager) attempt at reconciliation with his first wife.  It was obvious that she was an alcoholic and Ken had wanted her to seek treatment.  In fact, he and his family held an intervention, but she refused to go to treatment.  Ken left home shortly thereafter and resumed his affair with Barbie for good. 
So that brings me back to Ken and Barbie.   Their relationship entails lots of partying.  They eat out a lot.  They travel frequently.  They're always at fundraisers and company dinners. And they drink wine – lots and lots of wine. 
According to Kate, the first night she stayed at their house, Ken and Barbie consumed no less than 5 bottles of wine.  At our house on Easter they finished off 3 bottles. (They're wine snobs and bring their own bottles, which they never share, by-the-way.) When pouring her first glass of wine, I noticed that she had the shakes.  
At Christmas, she was slurring her words the minute she walked in our door and passed out 3 hours later.  Ken was so embarrassed that he all of a sudden announced they were leaving, helped her out to his car and threw her in the back seat, and drove home.  Not that big of a deal except for the fact they were supposed to spend the night.
Funny thing too…Barbie mistakenly picked up my daughter's gift bag that my sister had given her.  It had a present, some cash and an expensive bottle of wine in it.  (My sister is a wine snob as well.)  Anyways, the next day, Ken calls and apologizes for Barbie's behavior, acknowledged that they had my daughter's gift bag and that they would send it back right away.  Well, everything was returned – except for the bottle of wine.  Go figure.
So, is he going to make her seek help like he did his previous wife?  Surely he sees the signs, right?  I'm not so sure because I think he is an alcoholic as well. We shall see.
She doesn't mesh well with Ken's kids and they don't really want to be around Barbie very much either.  Allie and Donald didn't come into town a couple days early like Kate did, because they didn't want to spend time with their dad and his wife.  This has to be a sore spot with Ken.  Perhaps he's harboring some resentments??!
I also noticed that he and Barbie were not around each other very much this year at our house.  In previous years, they were always glued to the hips.  Not anymore.  Was this because he was trying to spend time with his kids, or was there some other reason?
The kids tolerate Barbie but take advantage of her desire to win them over by accepting gifts and money from her. Then they talk about her behind her back.
Barbie is not accompanying Ken on business trips as much as she previously did.  Now, this either means she finally trusts Ken, or that he doesn't want her along as much as before.  She also spends time alone, or with friends, at their second home (about 3 hours away from where they live) – sometimes in stretches as long as two weeks. 
This is a bit of a shocker to me, because Barbie is fairly helpless and always needed Ken around.  I think her neediness is starting to wear on Ken.  Again, just my opinion.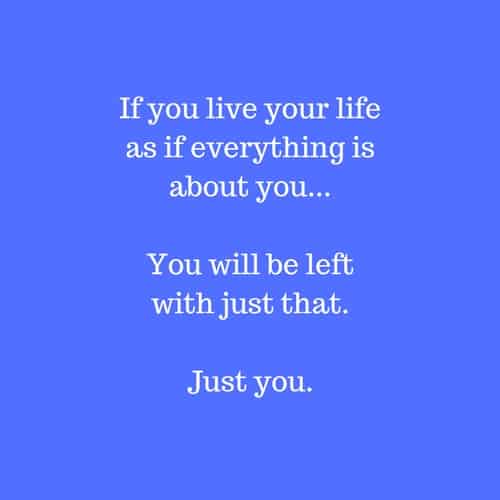 Ken is still selfish as ever  
Yes, his selfishness continues and only serves to cause Linda to resent him more each time she sees (or thinks about) him.  There are lots of examples of this…
A biggie for Linda is that he won't be attending our girls' college graduation because he has to get their boat in the water that weekend.  Now, we attended all of his kids' graduations and had to travel 8+ hours 3 separate times to do so.  It pisses Linda off to no end.
He offers no help whatsoever when it comes to assisting in the care for his aging, considerably helpless parents.  In fact, he has no clue of the shit Linda and I go through on an almost daily basis – much less why we have to do it.  He never asks how they are doing or if there is anything he can do to help.
He and Barbie recently went on a vacation to Aruba and he didn't even tell his parents (or us) that they were going.   Linda found out from pictures he posted on Facebook.  Maybe we're nitpicking here, but it sure pisses us off.
Anyways, the reason I mention his selfishness is that it was that element, combined with his constantly being out of town for business that helped to create the opportunity for his affair with Barbie in the first place.  So, could it happen again, seeing that not much has changed with him? Hmmm.
Perhaps we're just hyper-aware of this sort of stuff when we're around Ken and Barbie, and maybe their relationship is as swell as it's always been.  But it's hard for us to ignore these little signs that we see during the short amount of time we're with them.
In those rare cases of people who leave a spouse and actually wind up marrying the affair partner, they frequently learn much later (after the affair partner takes on the role of spouse) that their specialness had more to do with their earlier role (during the affair) than with the person themselves. 
Many people have an illusion that this new person is their soulmate, only to discover after a few years that all the old feelings and issues are there just as in the past. 
It's clear to everyone – Linda, me, Kate, Allie and Donald, that Barbie is just a younger version of his ex-wife. 
They didn't really change games at all, they only changed the players, and brought their baggage with them.  So, will history repeat itself?