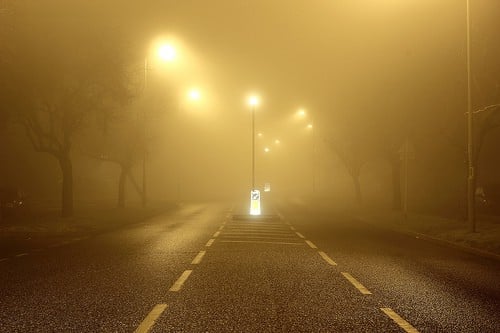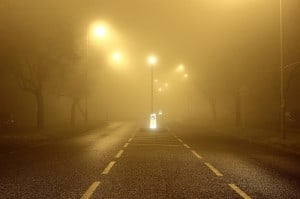 I was out running some errands yesterday when my phone ran, and it was my brother.  At first I was hesitant to answer because I have not talked to him since our weekend together several weeks ago.
I decided to pull away from him a bit because I couldn't support what he was doing, but I didn't want to alienate him either, so I just pretended he didn't exist for a few weeks.
My brother called to update me on the situation.  I was afraid at first of what he possibly would tell me, but luck would have it I was pleasantly surprised.  He has emerged from his "affair fog" and has decided to break off the relationship with the other woman.  I couldn't believe it, because only weeks before he had appeared to be so "in love."
Apparently, he has come to the realization that she wasn't the one, that he had a lot of work to do on himself, and that he would like to try and work on his marriage.  He has been visiting a therapist every week, who has outlined a plan to help him reach his goals.
I wonder what happened. 
My brother said she was driving him crazy by trying to manipulate him, acting differently from when they first met, and was beginning to show her faults.  I was shocked!  😉 
Several months ago when my brother first told me about his extra marital affair he had used the same words as Doug did to describe the other woman: confident, outgoing, fun, talkative, easy going.  Ironically he used the same words yesterday as Doug did after the affair:  jealous, insecure, flirtatious, controlling, nit-picky.
I wonder… do all women having an affair have the same personality type, or did Doug and my brother choose the same kind of affair partner?  It was amazing to hear the similarities of the two situations.
Every night I had prayed for this outcome for strictly selfish reasons.  If his relationship would have been successful, everything I believed about affairs would be false and then I'd be unsure of where I would be. 
I have learned a lot by watching an affair from the outside looking in.  I was honestly in a good place – not too emotionally involved, yet having enough knowledge and insight to understand the situation.  My brother's situation has confirmed much of what I have learned about affairs:
Most affairs end. It takes time and exposure, but they will eventually die.  I also know that my brother will probably return back to the OW several times before it is completely over.  He will tell her that it is over.  She will become upset and he will call to see how she is.  She will promise that she will not act that way anymore, and that wasn't how she really is.  She will tell him how wonderful he is and he will be back in her arms.  He will feel smothered again, and leave until he finally gets the guts to call it off completely.
Affairs are not about love. They are all about the partners' desire to have that "in love" feeling.  They are about having a really great time while you are stroking each other's egos.  Looking back at their behavior, I can't deny that they were enjoying each other's company- but was it love?  If it was love, how can his feelings change so quickly?  Three weeks ago my brother thought she was the best thing that walked on this planet and was ready to give up millions of dollars along with his family.  Now he doesn't want to have anything to do with her.  Is that real love?
Backing off can be effective. I am beginning to convince myself that the best plan when your spouse is involved in an affair is to back off and let it run its course.   My sister-in-law had to back off  because she was a thousand miles away.  She had no choice.  This allowed my brother to experience the whole relationship.  It didn't take much time for him to see that she was not the perfect woman for him.  His affair partner was able to do that on her own without any outside influence. 
Yesterday he even compared his wife favorably over the OW and resented that the OW would put her down. There is something said for history and loyalty to your family.  I believe the best attack would be to let your husband see you moving on with your life, be supportive–not a doormat,  and then let the affair partner dig her own grave.
The "affair fog" is thick. When a person is in the "affair fog" they are not thinking clearly and you cannot reason with them.  Three months ago I told my brother the same things I told him yesterday.  He wouldn't listen to any of it.  Yesterday he understood what I was saying and  agreed with most of it.  He even stated that he wanted to learn more about affairs, and wanted to move on with his life, which meant contacting his wife and mending fences with his children again.
I can't tell you how happy I am that the "affair fog" has lifted from my brother's head.  It is a potentially wonderful thing for our entire extended family.  I must admit I had some selfish motivations for this to happen, and it actually feels like a giant weight has been lifted and I can take a big sigh of relief.