Our long anticipated weekend is over and I feel it is time for some reflection.  Before leaving for our trip I was faced with much apprehension.  I was nervous about many things-the ability to provide the fun, excitement and companionship that Tanya provided Doug during his affair.  I also focused on avoiding triggers because the last time we visited this place Doug was involved with Tanya.  Also, meeting my brother's "perfect" woman was making me really nervous. Upon returning and thinking about the events of the weekend I realized that I had every right to be nervous and that again I am a lot stronger and more disciplined than I imagined.
Right now instead of feeling wonderful about the time I was able to spend with Doug, I am feeling sad because unfortunately the affair is still hanging over my head.  I am thinking about how all the reminders constantly popped into my head during our weekend.  I wonder that if not for all of the alcohol I consumed, if I would have spent the entire time crying. I felt like there were triggers going off in my head continuously.
During the drive there I remembered certain landmarks where Doug checked his phone or sent a text two years ago.  It made me think that I must have been somewhat suspicious at that time. I wondered about what he was might have been thinking about two years ago when he was there.  Did he wish she was with him?  Did he resent the fact that I made him leave her for a family camping trip? I tried my best to push those thoughts away and enjoy the moment.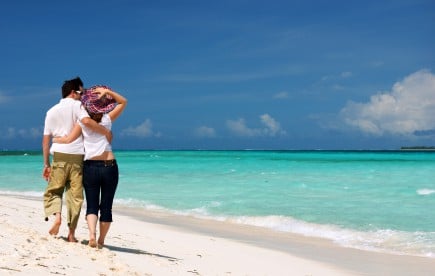 When we arrived at our destination my brother started texting me immediately.  He wanted desperately to hook up, but all I wanted was to pretend that the texts didn't exist.  Unfortunately it's hard to avoid a determined man, so I figured we might as well do it right away and get it over with so that we could enjoy the rest of our weekend.  Little did I know that he wanted to expose her to us as much as possible and we would be held captive almost the entire weekend.
The first few moments were very uncomfortable.  I didn't know what to say, what to think and my fear of reliving Doug's affair was becoming a reality. Every time I looked at them I pictured Doug and Tanya.  It made my head spin and made me sick to my stomach.  I wanted to run away like I have wanted so many times this past year.  I kept thinking to myself "Why me?  Have I not been tested enough?  What else do I have to prove?
I just couldn't stop staring and thinking that this is everything I have read and questioned Doug about and it was happening right in front of me.  I was able to see first hand what being in an affair is like, and you know… in my opinion, it's not that special.
I know obviously there are a lot of people out there who may not agree.  Just look how popular our website is.  Maybe my thought process is more mature or I have higher expectations.  I can't deny that it looked exciting and fun– almost like they were on some drug or something.  But to me there was something missing.  It just wasn't complete.
I think the most significant thing I saw was their ability to live in their own little bubble and the urgency to create a history together.  It was unsettling to see that my brother had completely forgotten the last thirty years of his life and is living for the here and now.  Not once did we mention his children, or any memories of the past.  Honestly I was afraid to bring his kids up because I didn't know how this woman would react.
When Doug and I fell in love as teenagers we really didn't have much past or a developed  sense of who we were.  Thirty years later I feel that my life experiences make up who I am as a person.  Being a mother and wife, along with the good and the bad, define me as a person.  I feel my brother has put all of those experiences behind him and is acting like he is seventeen again.  He is abandoning the real him.  How long can he keep that up? At some point he will need to face his past.
I also noticed how selfish their love appeared since they are living in their own little world.  I watched them constantly feed each other's egos. It is amazing that two people can be so perfect. It was disgusting and the little gestures that we take for granted everyday were magnified a hundred times. He constantly said things like,  "Isn't she great?!"  I know that I am sounding cynical, but in all honesty I feel they truly know nothing about each other– only what they want to see.
Right now I am trying just to step back and remove myself from the situation and see how it all plays out.  It is difficult because my brother constantly wants my support and validation, and I feel guilty because my nieces and nephew need someone to help them deal with this.  I am definitely caught in the middle of their situation, in addition to dealing with my own demons.  This has really taken a toll on me, and again running away is looking really good, but that's what people do when they become involved in affairs–they escape reality. I am stronger and better than that so I will face it head on.
On the positive side, this weekend made me appreciate our relationship so much more.  I savored Doug and I have a history, a commitment and that we have come this far and still have a deep love for each other.  I loved that we had been to this place many times before and recalled wonderful memories and that oddly enough, this place represented the cycle of our life together.  We first visited this place before we were married and laughed about the wild times and craziness we experienced.  We went back for our third year anniversary with our "first child" — our dog, Sheba.  Later we went back with our kids, and now for our 25th anniversary.  There is something said for going full circle with the person you love. It is a feeling that will never compare to the feeling of infatuation.  It is much more meaningful, special and long- lasting.