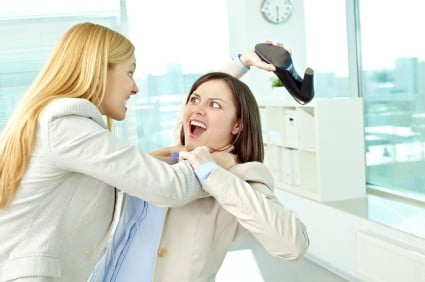 One of the many decisions that face the betrayed spouse is whether or not confronting the other person is a smart thing to do.  
In our experiences, we've heard many stories of confrontation from folks who have done it.  And the results were a mixed bag to say the least.  It seems that when confronting the other person, it either goes wonderfully – or is a complete disaster.
A couple of weeks ago Linda was involved in a webinar with Dr. Robert Huizenga, author of "Break Free From the Affair." Linda was interviewed about her opinions on confronting the other person. In her case she chose not to confront Tanya, and in the interview she explains why.
Right click the link for the MP3 download to the interview , and click "Save link as"  so that you can listen to the hour-long discussion at your leisure.  It will take a minute or so to upload depending on your connection speed, so please be patient.
Or, you can just listen below
In addition to discussing the confrontation issue, Linda and Dr. Huizenga also discussed several other subjects:
Linda's initial thoughts, feelings and emotions just after D-day.
Dr Huizenga sites the characteristics of an emotional affair.
Why it's risky in an emotional affair to confront the OP.
What questions to ask yourself before you confront the OP.
What types of affairs lend themselves to confrontation.
How to get past constantly asking questions of the cheating spouse.
Learn how Linda uses self-talk to help her move past the difficult aspects of the emotional affair.
You might also want to check out this short video from Bob where he discusses more about confronting the other person.
For more information about Dr. Huizenga, "The Infidelity Coach" please visit his website at www.break-free-from-the-affair.com