It would seem that being emotional unavailable is a major reason why most acts of infidelity occur.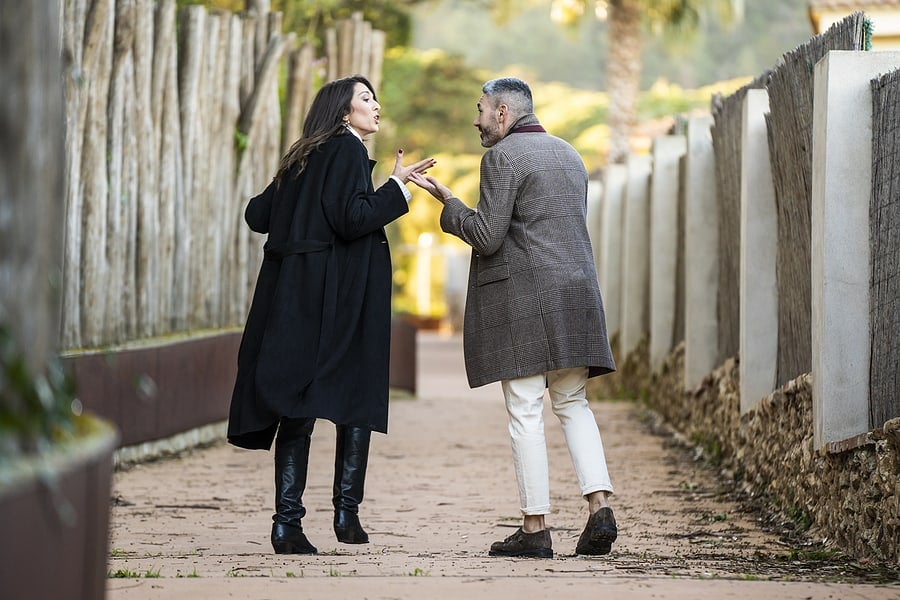 Photo by Kamaleeon
By Doug
Emotional unavailability is defined simply enough as the "inability of a person to reach out and make a heart connection with another person."  Based on this, emotional availability involves not only negative emotions like anger or sadness but also positive emotions like happiness or excitement.
One of the most important ingredients in a secure and healthy relationship is this ability to 'show up' emotionally for the other person (Saunders et al., 2015) which is why emotional unavailability can be so problematic.
Emotional availability involves:
Showing empathy during difficult or challenging times
Providing emotional support or encouragement
Demonstrating genuine care and affection
Encouraging and listening to emotional responses
Intimacy and commitment to the relationship
A sense of meaningful connection at a deeper level
When someone is emotionally unavailable, they may be unable to connect with their feelings or their partner's feelings. This person may have trouble opening up emotionally, shy away from discussing their feelings, and fear intimacy. As a result, emotional unavailability can prevent a relationship from reaching its fullest potential. ​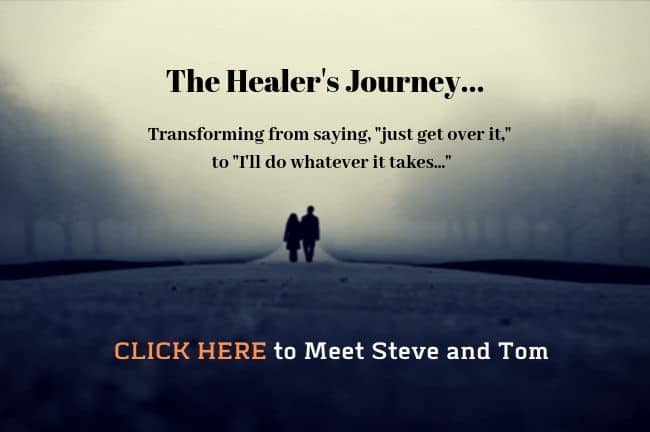 Signs that you may be emotionally unavailable:
You are afraid of commitment
You don't trust people easily 
You avoid "deep" conversations
You want to keep your options "open"
You are defensive
Signs that your partner may be emotionally unavailable:
They minimize your feelings
They are uncomfortable talking about anything emotional
They get defensive easily
They are inconsistent in their communication
They avoid labeling the relationship
To Linda and I, it would also seem that emotional unavailability could be a major reason why most acts of infidelity occur. 
For instance, a person may feel that their needs are not being met, but probably that is because they weren't emotionally available enough to lay their needs out on the table in the first place.
Emotional Unavailable Personality Types
A reader recently recommended a book entitled, "Emotional Unavailability" by Bryn C. Collins, M.A., L.P. and we thought we would grab a copy of the book to see if there was any enlightening information within that could be helpful to others.
In the book, Collins gives us several different personality types that make up the emotionally unavailable.  Perhaps you can relate to some of these within your own relationship.  If you can, please let us know in the comment section if your situation involves any of the following:
Romeo or Romiette. With one who has this personality type, you will find a person who seems to very quickly fall head over heals in love, makes plans for your future together, but then all of a sudden drops off the face of the Earth.  To these people it's all about the thrill of the chase and when they are questioned about their own feelings, they move on towards a new conquest.
They have no emotional involvement in the relationship as they have focused all of his or her attention on you.  They are so numbed and distant from themselves that it is impossible for them to connect with anyone else.
Indiana Jones:  The Dangerous Man. I think we've all met people like this who have great tales of adrenaline filled adventurous exploits.  This person is totally focused on excitement and not interaction.  When the excitement disappears, so does this person.
This is often the high school star athlete who received a ton of attention while in school without having to put his own self into it.  The spotlight of their high school glory days burned out and now they are looking for other ways to turn that light back on.
Tens and Other Trophies. These are the beautiful people of the world.  They rely on this beauty to "enchant without connection."
These people have learned over time that there is little emotional risk to have an adoring person captured by their great looks.  "They have the illusion of connection without having to give anything back."
If you are involved with a person like this, your job is to throw loads of admiration and compliments his/her way.   After a while this gets old and you might ask for more from his/her heart but all you get is more beauty and no emotion.
Mama's Boys and Daddy's Girls. Ah yes, these are the spoiled lot who have received everything they need in life from their parents.   If you enter into a relationship with this personality type, your job is to take over where Mama and Daddy left off.
You will more than likely be in competition with his/her parents for his love and affection and will be compared to them to boot.  This person had been handed most everything in life and any missteps by this person are blamed on others.  In other words, they think they're special.  They were protected their whole life in most every possible way – even from their own feelings.
Collins states that if you are in a relationship with this type of person you can "expect a negative return on your emotional investment."  She further states that "the relationship will abruptly end if you even ask for any completion of the circle of emotion or suggest that behavior has consequences or hint that you are displeased about anything your partner has done or said."
'Holics:  Alca…, Coca…, Spenda…, Sexa…, Worka… Collins believes that this type of person uses addiction as an excuse for their dubious behavior.  They are focused on one behavior to the exclusion of everything else – including their relationships – but yet demand unconditional devotion to them.
In this relationship, the person is getting everything they want and need from their obsession, and has little left to spare for emotional connection with their partner.  They live for their obsession.  At best, you will always come in second place to that obsession.
Emotional Einstein: The Thinking Person's Love. This person can put almost anything in intellectual terms – even their emotions.  Everything must be analyzed before it can be experienced.  This is tough to do with emotions, so as a result, emotions are dismissed.
Collins says, "To the Emotional Einstein, the only thing in the world that's safe is thought."  Since emotions can be an unpredictable roller coaster, this person avoids them.
The One in the Mirror:  Narcissists and Other Self-Lovers. The narcissist is in love with themselves, and only themselves, and feel that the world revolves around them, and that you need to believe that as well.  Do not confuse this with self-confidence.
They feel that nobody is as special as they are and therefore cannot be understood by anyone else.  They have an exaggerated sense of entitlement but also an extreme deficiency in empathy, which makes it difficult for them to emotionally reach out to anyone else.
Eels and Other Slippery Critters. These are the non-committers of the world.  They won't give you their word, much less keep it.
Trying to get what you want in a relationship with this type of person is met with conditions and maybes.   They "cannot tolerate solid expectations, clear limits, and adult relationships."
James Bond:  Spies and Lies. A very self-focused, secretive type of person who masks their actions with lies and deceit.  These secrets create a barrier between themselves and any emotional connections.
They withhold information from those whom they are in a relationship with partly because if those secrets were revealed the relationship would end and they wouldn't get what they wanted.
When confronted regarding the lies and secrets, James Bond will get angry and blame you for snooping or bugging him.  If you can tolerate a relationship with a James Bond it will be one that has very little trust.
Collins does state that this list is not all-inclusive, but are the prominent types that she has seen in her practice.  The remainder of the book focuses on these personality types and offers quizzes to help identify these people, as well as information on how to change the way you approach people and relationships.
How to Be More Emotionally Available
Focus on strengthening your current relationships. Try opening up to the people in your most long-standing and stable relationships (e.g., an old friend or family member). People who are more familiar with you will be easier to open up to than complete strangers.
Take a break from new relationships to work on yourself. Put a pause on forming relationships and focus on the relationship you have with yourself. Reflect on your fears and insecurities, and what holds you back in relationships.
Learn how to cope with your emotions in a healthy way. If you don't allow yourself to feel your emotions, it will be difficult for you to have an emotionally healthy relationship.
Seek help from an unbiased professional. It can be easy to live in your head, but sometimes you need to open up to a real person. Sometimes seeking out a therapist or coach can help you build the skills you need.
So, is your spouse (or you) emotional unavailable?  If so, has it been a major issue in your relationship?  Tell us all about it in the comment section.
References:
Emde, R. N. (1980). Emotional availability: A reciprocal reward system for infants and parents with implications for prevention of psychosocial disorders. P.M. Taylor (Ed.). Parent–infant relationships. Grune & Stratton.
Saunders, H., Kraus, A., Barone, L., & Biringen, Z. (2015). Emotional availability: theory, research, and intervention. Frontiers in Psychology, 6, 1069.​​
This article was originally posted on 6/2/2011 and updated on 3/21/2023