Have you gotten your daily dose of infidelity today?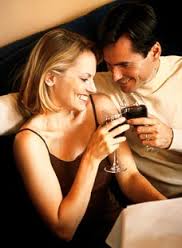 By Sarah P.
For your sake and for the sake of everyone around you, I sure hope not. But, the unfortunate truth is that some people, just like crack addicts, may need their daily dose of infidelity just to feel better.
Some people have brains that are more sensitive to the flood of chemicals that are released during lust. But even worse, they are also sensitive when those chemicals wane during normal long-term relationships.
Consider this: "When most people think of infidelity, they don't think of junkies injecting heroin or smoking crack cocaine. They ought to, because the behavior that takes place during an affair mimics exactly the behavior of a drug addict" (Brain World Magazine, 2013). 
During lust, our brain is flooded with the same feel good chemicals that are released when someone takes drugs. Norepinephrine, serotonin, and dopamine are all released in our brains when we are in lust or when we are taking drugs such as cocaine or methamphetamines.
In fact, cocaine is so addictive that is has caused laboratory monkeys to push a lever 12,000 times in the hope they will get another hit. So what does that say about lust?
But, the real 'jackpot' drug is dopamine. It makes us feel so good and it locks into permanent memory the things and people who make us feel good.
That's all great and dandy except for when you consider this: "Unless a married couple works at keeping things fresh and new, dopamine levels stay low. But continued exposure to an attractive person outside of marriage causes a surge in dopamine; the absence of that person generates emptiness and unease. The only way to feel normal again is to return to the source of the chemical rush—the affair mate" (Brain World Magazine, 2013)." 
Ouch.
But, it's not just a decrease in dopamine that occurs during long-term relationships. The stress of day-to-day living is what is the real kicker. When we are in stress or have anxiety, we seek out experiences such as sex to feel better. But, sex and anxiety cannot co-exist and this causes a conundrum.
"According to a study done by the American Psychosomatic Society, when volunteers were shown a suspense film and an erotic film simultaneously — among other tests and experiments — anxiety and (sexual) arousal cannot coexist. Sometimes, when marriages provoke high levels of anxiety in one or both partners, they may seek sexual satisfaction outside of the relationship. This may be due to the fact that they are physically incapable of sexual arousal when concomitantly anxious.  (Gaiam, E. C. LaMeaux)."
But, is it a losing battle?
No.
But, it does take character, integrity, rational thinking, and selflessness to resist an affair.
In addition to that, there are things we can do to create novelty in our marriages so that dopamine levels stay high and cause our partners to come back to us for their fix time and again.
Affairs are not as cut and dry as they seem. Still, I will not give anyone an excuse for having an affair since it ultimately comes down to individual choice. Even though neurochemistry plays a strong role in our lives, it is only one aspect.
And, in my belief system, the soul trumps the material body and brain. It is our soul (spiritual) nature that can help us avoid temptation and make the choice to build our marriages instead of tearing them down.
Still, I will warn you that if your partner has an addictive personality at their core, it is not going to be an easy go of it. Therefore, take the information in this article to assess your situation because it provides some clues as to the future and how easily your spouse will be able to stay on the straight and narrow.
Knowing this and being able to predict this can hopefully help you make an informed decision in terms of what type of help your spouse needs in order for the marriage to recover. While I always recommend therapy with a good therapist, work may need to be done in terms of chemical dependency and addiction.
---
We'd like to thank Sarah for once again contributing to our blog. Sarah is a busy writer and mom and has two Master's degrees – one in English and another in clinical psychology.