How can a person increase their chances of building self-confidence after an affair?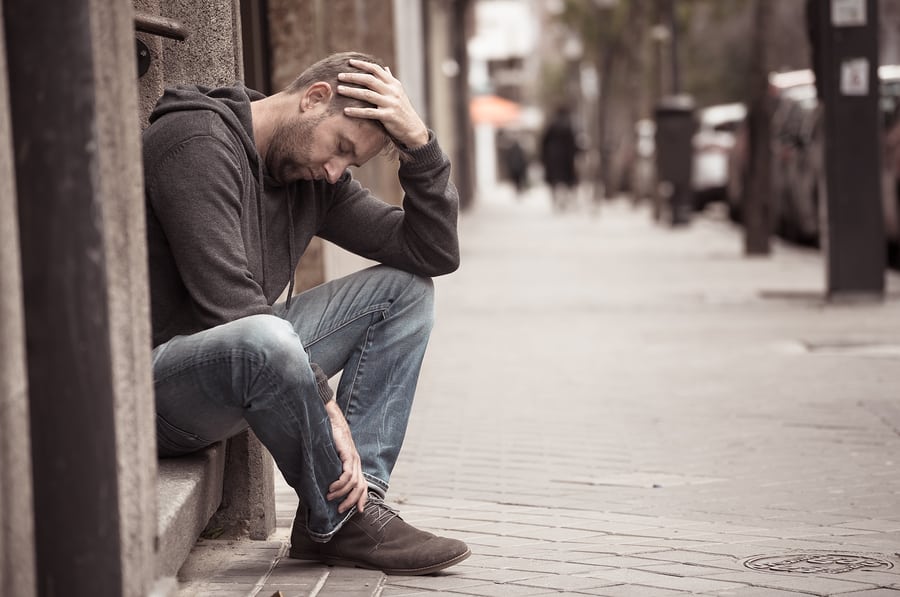 By Doug
Linda is not very difficult to read most of the time.  When she's upset, mad or feeling down I can usually see it on her face right away. 
The other day she was talking with a neighbor whose husband left her and married the affair partner.  I could tell after she got off the phone that she was pissed. 
There are many reasons for why she gets riled up when she talks to people about this stuff of course, but this time she told me it was because the whole affair relationship is so unfair to the betrayed due to the comparisons and the seemingly perfect world that the affair partners exist in.   This frustrates the hell out of her.
Even if a couple remains married after an affair, the victim's self-confidence is shot.  After all, how can a betrayed give their cheating spouse everything that the affair partner could – the excitement, the fresh conversation, the attention, etc.?  What happens if the betrayed fails at this?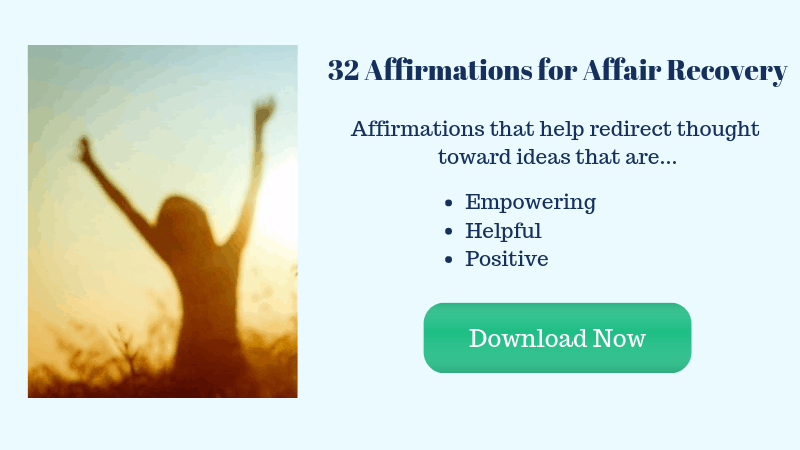 For instance, in this situation this woman and her now ex-husband were married for at least 25 years.  They had two kids together who have all recently flown from the nest.  They were good kids for the most part but there were a few issues with them during the teenage years. 
The husband worked long and hard and became very successful, moving up the corporate ladder, getting promoted and transferred several times.  The woman did not work outside the home but instead took care of the kids and ran the household for 20+ years while he was traveling for work or just plain busy.
The woman is a little older than the husband and he (being quite vain) was not happy with the way in which she was aging.   Basically, they have been through a lot together – both good and not so good.
Now, the new wife/mistress has no job and spends her days for the most part doing nothing but taking care of herself and dreaming up new ways of creating relationship excitement.   
Since there are no kids in the home, they can spend their considerable free time traveling and going out on the town.  There is plenty of money to go around so there will never be any stress or concern about financial issues. 
Oh…and the new wife is several years younger and fairly attractive.  She is pretty much a younger version of the ex-wife in many other respects.  She has fallen into a perfect situation. She is set as long as she holds his interests and doesn't screw up.
I wonder how long this bliss will last, but that's a subject for another post. 
The question here is how can our neighbor's self-confidence be restored so that she can feel better about herself and (in her case) eventually be able to move on and begin to establish a meaningful relationship of her own?
First of all, it appears that self-esteem , self-concept and self-confidence are all very similar and somewhat related.  According to Jonathan Wells in his blog, Advanced Life Skills… 
"Even though they are not the same thing, self-confidence and self-esteem are very closely related.

Is one more important than the other? Not really because they go hand in hand. To be a happy, healthy, fully functional person you need both.

Confident behavior and demeanor are a reflection of a healthy self-esteem and will be evident in your level of assertiveness or confidence.

If you lack confidence and thus produce less than encouraging results, it will adversely affect your sense of self-worth. Confidence is gained by taking actions that lead to successful outcomes. Your successes give you reasons to approve of yourself, which builds your self-esteem. One feeds the other."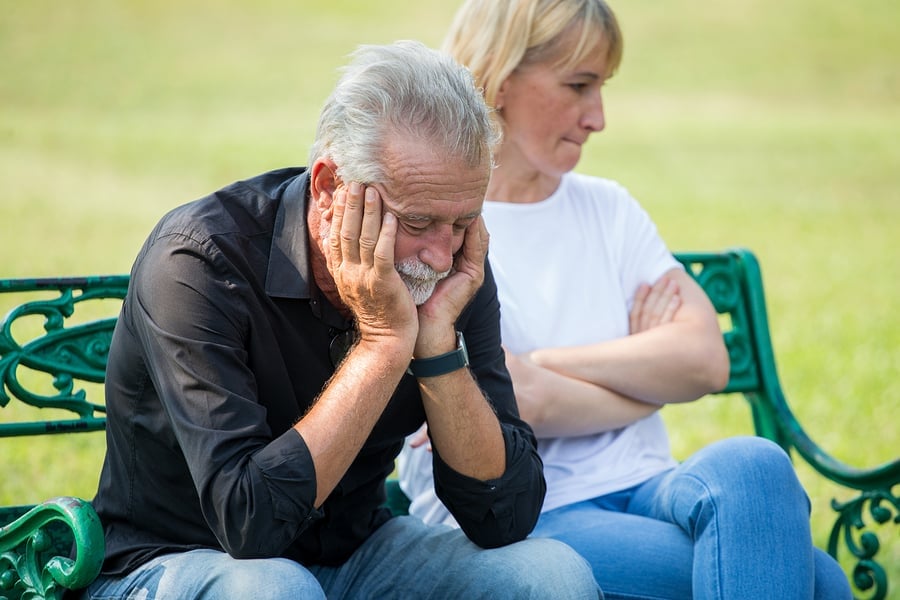 Building Self-Confidence
Mr. Wells goes on in another article to offer us some ways for building self-confidence.
1) Acknowledge and list existing areas of confidence. Any area in your life where you are producing good results is an area where you have confidence in your own abilities. Take some time to examine and list those areas along with the beliefs and feelings that support them.
2) Start where you know you can succeed. One effective way to build your self-confidence is to choose an area in your life where you know you can take control. No matter who we are, there is always some area in our life where we feel a level of competence. Start by setting one reachable goal in that direction and then take action.
3) Repeat the process. When you experience success, set another reachable goal in that same direction and follow through with more action. Continue this pattern until you become comfortable with your ability to produce your intended outcome.
4) Expand your efforts. Next, choose another area in your life where you have a degree of competence and repeat the process. As your feelings of confidence grow, allow yourself to identify with your success. Learn to view yourself as a successful person and attach feelings of approval to your positive experiences.
5) Enlist some external feedback. Explain your challenge to a friend and ask them to provide you with some positive feedback every time you succeed in producing an intended result. Now you will have a source of both external and internal positive validation.
6) Walk the walk and talk the talk. Adopt the external characteristics of someone with a great deal of confidence. If you walk, talk, dress and conduct yourself like a person who is very confident, you will send signals to your own nervous system that say, "I can do anything I set my mind to." You will also send those same messages to everyone you come in contact with.
7) Make confidence part of your identity. Embracing a positive view of yourself that empowers you to confidently take action in the direction of your goals is a huge step in your personal development. If you experience any disappointing results, resist the urge to link them to your personal identity. They are just part of the process. Make adjustments and move on. (Read full article here.)
Here's a quick  video (less than 3 minutes) by therapist Gordon McInnis that offers some tips for building self-confidence after infidelity.
Suggestions for Building Self-Confidence
Author Daryl Campbell offers the following suggestions for building self-confidence specifically as it relates to infidelity:
1. Do not take responsibility for the affair.  You had simply no power over what exactly your wife or husband did which means do not take that responsibility regarding it. You are only responsible for the positive or harmful messages you actually tell yourself concerning your personal well-being.
Believing the other person your spouse experienced cheated with is in some manner superior to you or perhaps that you will constantly have these feelings of hopelessness ensures your self-respect and confidence will remain very low. 
This which means that you must stay sensitive to the communication you are supplying to you. Start looking to counteract the negative thoughts by using a few optimistic statements regarding who you are and why after cheating you are going to be better than in the past.
2. Accept exactly what your spouse has done.  Among the particular challenges after cheating for many spouses on the receiving end is their unwillingness to accept what their significant other did. These people live in denial. To them what took place has been simply a horrible dream they eventually wake from.
The only thing this accomplishes is to hold back your healing process. So accept that your mate has carried on an affair and go forward. Nobody says you need to like this which is not the actual issue in any case. The point is that you are demonstrating power just by confronting it head on which could lift your self-confidence drastically.
3. Enjoy the fun.  You are no doubt telling yourself that having fun is out of the question at this juncture. Except that it is considered to be one of the foundations to help you make it through the marital relationship following infidelity.
Enjoyment is the key which opens the locking mechanism and frees you from the jail relating to sadness combined with feeling sorry for yourself. You feel that you are allowing yourself approval in order to start living again.
It goes without saying you're focusing on the marriage, hopefully together with your spouse, yet more importantly you will be taking care of yourself and also bringing your personal self-assurance amount into completely new altitudes which you presumed would not take place.
A few final ideas…
As we have preached for so long…Don't forget to take care of yourself in a variety of ways.  Go out with friends, start an exercise routine or a new hobby. Do things that you know that you are already good at so that you can remind yourself that you are confident.
Remember also that the problem was with your spouse, not you. More than likely your cheating spouse has a million different excuses for why you are to blame for his/her cheating.  That's all bullshit.
Don't take the blame for his/her behavior but also understand that his/her weakness and selfishness were the real reasons for the affair. It has more to do with him/her than with you.
Back to our neighbor…
Our neighbor has taken some nice steps in her own journey towards healing and building self-confidence.  Since the divorce has become final, she has gone out and secured a well paying job in an industry that's a natural fit. 
She has finally sold their 12 year old minivan and purchased a nice new Honda. 
She has cleansed her house of some bad memories by giving some household crap away to charity and sold some other stuff at a garage sale. 
She has purchased a ton of new clothes. She goes to church regularly and has become involved in a divorce support group.  
Linda and I have also seen her out at several festivals and concerts having a good time with some of her friends.  We've even ran into her at a restaurant having dinner with a man (though she claims it was not a date).
If you have taken a blow to your self-confidence as a result of the affair, hopefully these tips can get you on the track to getting it back. 
If you have some other ideas for building self-confidence after infidelity, please share them in the comment section below.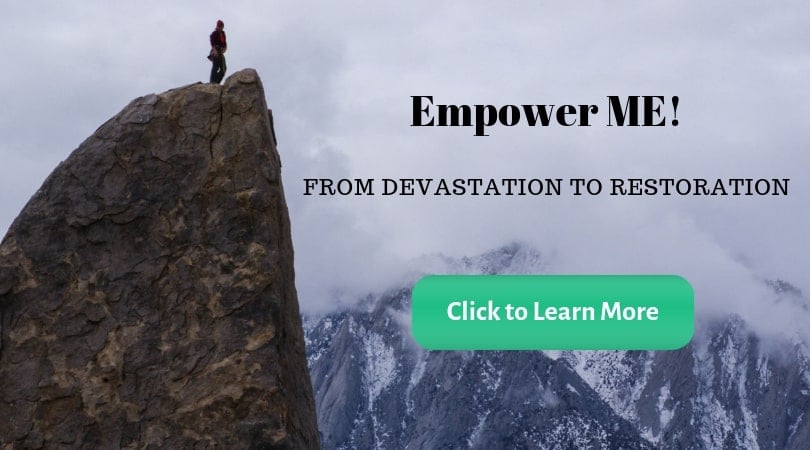 *Please note that this post was originally published on 10/8/2012.