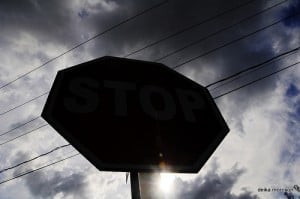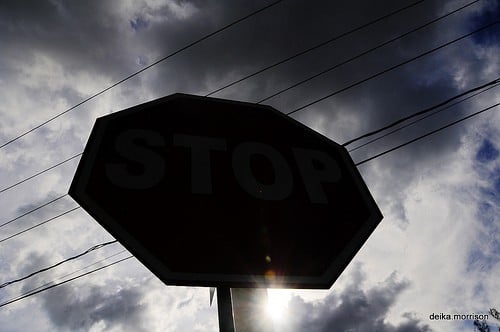 By Doug
Much of what is written on the subject of how to stop an affair seems to be along the lines that one cannot effectively do so. 
In other words, the betrayed is basically left powerless when it comes to making the cheating spouse end their affair.
This post will take the other side of the argument based on some real life experience-based advice from some other members.
First, a little background…
I'm in the middle of re-organizing the member's area, as there is so much content on there I thought there needed to be a little bit better way of sorting through it all. 
While doing so, I checked out the forum and the new threads for the day. I was compelled to respond to one of the messages, but before I did I wanted to reread some of this person's previous messages so as to refresh my memory on his situation.
Very long story, short…Wife is having an affair.  She doesn't want to end it.  Husband is changing his ways and doing everything to please her and take care of his family.  Cheating wife is waffling back and forth and doesn't want to end her affair, yet doesn't want to lose her family.  Basically, she is deep in the "affair fog" and is being a "cake eater." 
As I reread the message thread, I really liked the advice that was given to this guy on how to stop an affair by some of our members.  I thought it was advice that any betrayed spouse who is going through a similar situation could possibly learn and benefit from.  
As with any advice, you can choose to heed or reject it.  It's up to you.  Also keep in mind that there is no set answer, and what works for one person may not work for another – and can actually cause harm.
This is real life hard-nosed stuff from three people who have been there, done that and have (I imagine) made their share of mistakes along the way. 
It is advice that many betrayed spouses might feel hesitant to take. 
The thought of not being a doormat any longer and being tough to your unfaithful spouse is a scary thought. 
The betrayed person tends to think that doing so would not stop an affair  – but instead would only serve to push the cheater away all together – which is certainly not what they want to do.
To combine all of what was said would result in an incredibly long post.  Instead, I edited things a bit and paraphrased here and there so as to give you a more condensed version.   Even so, it's still pretty long.
Also, you will notice that the message is addressed to "you" and refers to "your wife" and similar such references.  So just remember these messages were originally addressed to the person who was experiencing this problem.
Here we go…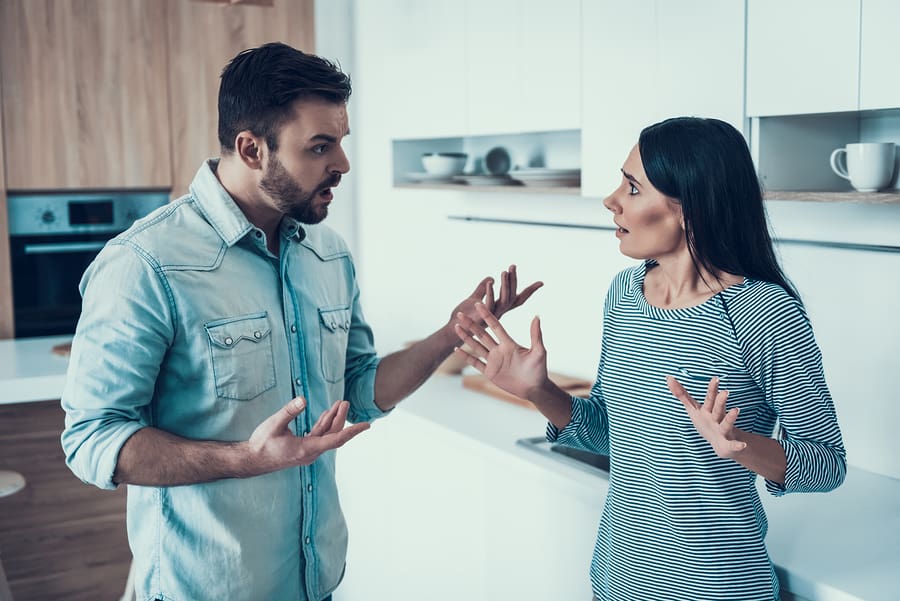 How to Stop an Affair
Response from Member #1.  After you have been in the role of a betrayed spouse for awhile and learn all that you can about healing, you will see that although every situation is different…every situation follows basically the same path to recovery – or failure to recover.
I don't know your spouse and she may be a unique and wonderful human being normally, but right now she is like all the rest of our [cheating] spouses here…she is a selfish human being who cares only about herself and her own needs.
She could care less about you or her children. Therefore she isn't wonderful, she is a cheater. 
As a betrayed spouse you either use tough love (which most of the time) works or you coddle your cheating spouse and play the needy victim and they continue with their cheating. You may not want to hear it and that's fine but most people have been there, heard that and know what the outcome is likely to be.
There have been betrayed spouses on this forum that go for months and even years justifying how wonderful their spouses are and coddling their behavior and finally when they wake up and take control of their lives and their situations they are free to move on with or without their spouses.
You are the victim…not her. You control the situation…not her.
We all know how you feel….we have all been there and whether you have the ability to express it or not really doesn't matter because what you feel is basic to all of us. You are devastated. Your life is upside down. You can't believe the one person you trusted in the world did this to you.  You keep hoping it isn't true that you could somehow go back to the way it was "before." You go from anger to sadness to grief all in a moment's notice. 
The point is we do know how you feel no matter what you say or don't say and we know what works and doesn't work. You can apply our advise or not but no one is here to further hurt you.
I made my husband break contact with the other woman THE MOMENT I found out. It was that or get out. I have children. I have been with him for 40 years. I would not tolerate his behavior any longer.
It has been 32 months since d-day and we are together and very happy. It was a VERY long VERY rocky road to recovery but we made it. I believe because as devastated as I was, I demanded no contact and I told him how it was going to be. I still do to this day.
He lost that right the moment he cheated on me. I think my husband is pretty unique and wonderful as well but there was nothing unique and wonderful about him for the 18 months he cheated on me. He was a selfish ass.
My point is I didn't coddle him…I took control of the situation for myself and for my children. You can to.
Stop an Affair
Response from Member #2.  What I'm about to say is going to seem harsh, and it's not what you'll want to hear, but it's the truth, and it works.
Do not let yourself be an option for your wife. That's right – you aren't an option and allowing yourself to be one is going to kill you. Your wife will play this game as long as you allow it. Say this out loud "My wife has a boyfriend". Say it over and over, until it sinks in how twisted that fact is. Say it until you're sick to your stomach with what you're tolerating. Say it until you're angry and ready to help her pack her bags.
Please read the stories on this site. See how many people did as you're doing and how it worked for them. See how many waited months, or years for their spouse to stop an affair. See how many are still waiting. Then read the stories of people that forced their spouse to make a decision, and what that decision was. Those that wouldn't accept being optional 'won', as you put it. It's amazing how quickly that fog lifts when a person's real world is about to leave them forever.
What your wife is doing is called 'cake eating', because she's having her cake and eating it too. She's got her stable family and home life, and she has the thrill of infatuation. Why give either up if she doesn't have to? In the process, her respect for you will decrease and eventually there won't be any. Do you think she'll maintain a real relationship with someone she has no respect for? Would you?
So what will pull her head out of her ass? Well, for starters, telling her you won't put up with this any longer would be a big start. Telling her that she can see him as much as she wants, but she cannot see you while doing so will make her realize what she's throwing away with this teenage dream nonsense.
Your wife knows what she's doing. She is well aware of how much you are hurting. She doesn't seem to care much, does she? She probably says she does, but what is she doing to help you? Nothing, that's what. You need to be the one to help yourself. The first step is to get the negativity out of your life, and right now as much as it hurts, that is your wife.
But what about your kids? Well, is this good for them? Is having a dad that's a mess and a mom whose head is somewhere else good for them? Is this a healthy home, where mom has a boyfriend and dad lets himself be walked all over? I would say no, it isn't, at all.
Your wife is selfishly putting your children at risk too, and what is to love about that? Kids learn what they see. Is this what you want them living with and seeing? Is this what you want them to think is normal or acceptable?
Tell her that if she wants her boyfriend then she needs to move out, and she needs to do this now. Tell her you won't be living with a cheater and you won't be treated like a doormat, and that you want her out.
Usually, that snaps people back to reality in a hurry. When faced with 'Mr. Wonderful' or the real love (boring, but real) of marriage, you'll be surprised how often marriage wins. I guess Mr. Wonderful isn't so wonderful.
So when does this plan not work out so well? When there is no respect for the betrayed spouse. When the CS looks at the BS as someone to be pitied, someone weak, someone they are used to walking all over, they find it much easier to leave.
If the BS is viewed as strong, proud and of value, then the CS usually sees the light quickly. If you want to be seen like this, you need to act like this.
It's very hard to do. It's hard to look at someone you love and tell them to leave. It's harder to spend months watching them fall harder and harder for someone else while they lose all respect for you.
Counseling is great, and I recommend it, but only after a CS has come to their senses.
I'm sorry that you're dealing with this. I'm sorry your wife is a selfish person that thinks only of herself (yes, right now, this is a very accurate description of your wife). I'm sorry you're hurting so much and I'm sorry your wife cares more about her romance than your heart. I'm most sorry that you're allowing it to continue, because it will continue for as long as you allow it.
So now is when you either take a stand and show your wife with actions that you are worth more than what she's giving you, or it's when you start looking for reasons why you need to keep doing what you're doing, and trust me – there are no good reasons. If you find a good reason to let your spouse have a boyfriend, please share it. We'd all like to know what that is because none of us could find one. 
If you take a stand, even if she leaves what have you lost? She would have made that decision anyway. If she doesn't, haven't you saved yourself months or even years of heartache?
You have the power now to do something about this. Whether you use that power or not is your choice.
Please, don't be an option for anyone.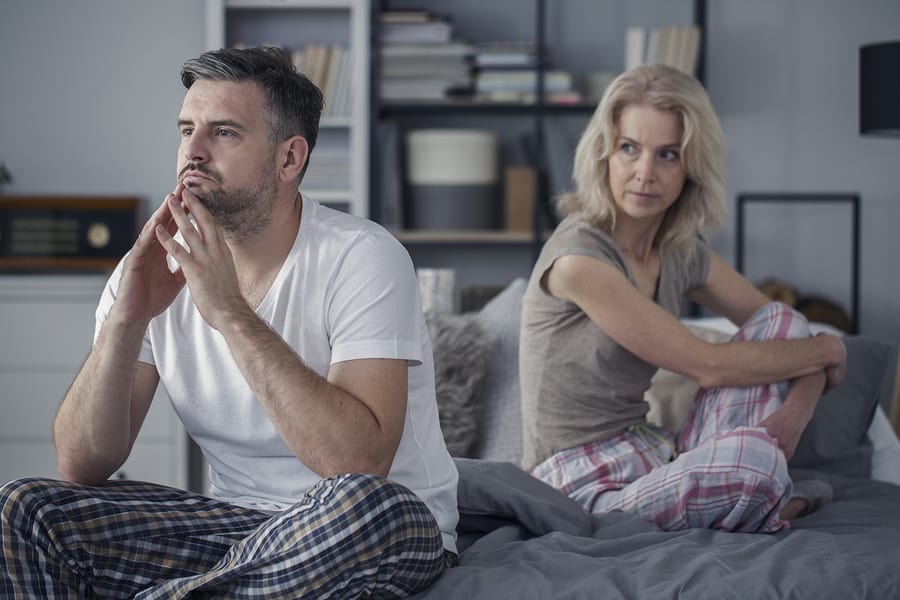 How to Stop the Affair
Response from Member #3.  First, I think it's so easy to fall into this universe where you accept behavior that you normally wouldn't. So to me it's important to always come back to that stark truth: your wife has a boyfriend.
There were times my husband would want to talk about how difficult it was for him to go no-contact with the OW and more than once I told him, "I will not help you get over your mistress."  I used that term, "mistress" often to make a point.  My husband hated it because it's a word you can't get away from — you can't make excuses.  
Second, when I started thinking more about life post [being married to] my husband and realizing it could be okay is when I started getting stronger and making demands.  
When I first found out about the EA I was horribly lost and thought "it was only a matter of time before he grew tired of me, everyone does."  I thought I'd get divorced and go buy a house in the country and move in with my mom and that would be my life.  Then a good friend said, "No, that's not what will happen.  You'll move near me and I'll set you up with my husband's friends and it will be awesome."  I allowed myself to imagine that and thought, "You know what? That wouldn't be so bad!" And suddenly, I realized that it was an option — a valid one — and my husband had to top that offer. 
Third, I allowed my husband to have continued contact with the OW with very strict conditions.  They could only interact in business situations and in the beginning, he pushed that boundary.  And I called him on it — pushing him back.  I fully recognize — especially in hindsight — just how much this interfered with our recovery.  But I still think it was the right call for us for a variety of reasons, especially since he was looking for a new job anyway.
For me the issue was whether we were continuing to move forward and make concrete strides toward reconciliation.  The question I asked myself was whether things were getting better or was he just mired in the same behavior over and over.  
If he pushed the line and I called him on it, did he continue to push that line or did he respect it?  A lot of times it was a few steps forward and several back, but so long as there was forward momentum I was willing to continue to monitor the situation.
However, there reached a point where I felt like our momentum stalled.  It was clear he didn't want to do anything to cut off the potential of him being friends with the OW again in the future (they were practically best friends before he fell for her).  
I reached a point where I realized just how disrespectful that was to me (it's surprising how long it can take to figure that out!).  Not just because my husband wanted to be able to be friends with his mistress (see how using that word clarifies issues?) but also because he wanted to be friends with a woman, my friend, who'd seriously betrayed me.  That he was unwilling to fully let her go for me was on shaky ground.  And that's when I asked him to move out.
I wrote him a letter laying out my reasoning and telling him explicitly what I needed from him to move forward: he had to make a choice between me and her.  If he chose her, he did not get me in any way, shape, or form.  He and I wouldn't be friends, we wouldn't be Facebook friends or call to chat.  I wasn't going to allow him to have his cake and eat it too.
I think at some point in every emotional affair recovery, the CS has to make that decision.  They don't get to be friends or acquaintances with their mistress/boyfriend.  They've already proven that they can't be "just friends" and therefore they've lost the right to try.  There are consequences to their actions, and one of those consequences is losing the chance to have their mistress/boyfriend in their life in any way. 
One of the things I learned during recovery that's helped me in all areas in my life is the realization that people will treat us how we demand to be treated.  Often we BSs fear making demands because we're afraid those demands can't be met.  
We worry that if we say, "Choose" then the CS won't choose us.  But why should we then stay in a relationship where our own spouse — the person who is supposed to be a partner in all ways — won't choose us?  Why not say, "That makes me sad, but it is your loss and I will move on and find someone who does choose me."
---
There you have it.  We'd be curious to hear your thoughts on the advice that was given in this situation on how to stop an affair.  Do you think that it would work for you?  Why or why not? 
If you did something similar in your own situation, please tell us about it. 
Also, if you're the unfaithful person, what are your thoughts?  Would (did) this type of strategy cause you to end your affair and ultimately work towards healing?
**This post has been updated and was originally published May 20, 2013