By Doug
Quite coincidentally, we received an email yesterday from one of our readers who had some words to share regarding marital infidelity as an addiction.  After getting her permission, we thought it would be an interesting and thought provoking piece to post.
Compared to many people that have shared their opinions on affairs, she has somewhat of a unique stance regarding the way she feels  she should have dealt with her husband's marital affair (addiction).
Here is her email…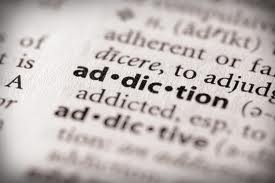 "My main reason for emailing, is to ponder something pretty controversial with you. I feel that I am further along in the healing business than many of your other correspondents so I am a bit shy to post what I am about to write.
I am not sure how it will go down with some of the others – there is so much sadness, anger and bitterness out there (which I fully recognize – I went through it too, for about 2-3 years) and I think what I am writing today may provoke a pretty negative response so I'll leave it to you whether you wish to use it on the site or not. I won't mind if not, but I would be interested in your opinions.
I do think of my husband's emotional affair as an addiction he found hard to fight.
With any other addiction I would have tried to be there for him. Who else should he have turned to than his wife, for help, support, encouragement, love, to help him through? To help him kick his destructive habit?
With something like infidelity, naturally, it was perhaps understandable that I couldn't do that, and shouldn't be expected to…and yet, should I have done so?
All addictions destroy relationships, careers, lives; all addictions involve danger, lies, betrayal – is this really that different? His lies, his wanton deception in order to "feed his habit," his irrational behavior, some of the crazy things he said – now these things all point to a struggle against addiction. And where was I during this time? Hitting out at him. Screaming. Crying. Sinking into deep depression.
In my own struggle against recreational alcohol and caffeine. Even suicidal fantasies. All perfectly understandable from a wife in my position…but constructive and helpful? Where do you draw the line in what is expected or appropriate of a life-partner?
Somewhat humbling, this morning while thinking about this question I remembered that, just a few years ago, my husband put aside his own prejudices and disapproval to help and counsel a younger member of the family who got himself involved in drugs. This was a difficult situation to face – hurtful and disappointing to my husband that the boy should have chosen this course. That he should have "weakened" to something that gave him such a kick, and yet was so damaging at so many levels. And yet, without asking questions or judging this youngster, my husband was unfailing in his support for him, who was able to deal successfully with his addiction, and with the reasons he was tempted down that route, and it has never been a problem again.
My husband's example was one which, when faced with a similar situation, I couldn't follow. I couldn't at that time muster the strength or wisdom.
Well, that's how I now see it and thinking of it this way is helping me at the stage I am now…but, even if I had had the wisdom to see this at the time it was going on, I don't suppose I would have reacted any differently to the way I did!
And of course, I still believe that although many common themes have emerged from the responses on your site, all affairs are not the same and that this may not, in any case, apply to everyone else – it just seems to work for me.
I close by saying how much your site has helped me. I had stalled in the healing progress until I discovered you and we have made such progress since…"