Surviving an affair would be difficult if he didn't realize that what he was experiencing with the other woman wasn't realistic or long-lasting.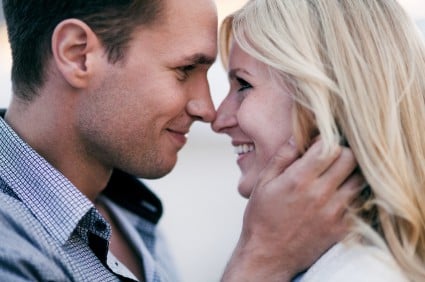 By Linda
Looking back when I first became suspicious of Doug's emotional affair I remember Doug trying to convey to me what was missing in our marriage.  He said that he wanted the "in love" feeling, the feeling of excitement and newness like when we first met. 
Little did I know that he was describing what he felt when he was with Tanya. 
I knew that surviving an affair would be difficult if he didn't realize that what he was experiencing with Tanya wasn't realistic or long-lasting.
I became frustrated as I knew that would never happen again in our relationship because that stage of love happens only once in a relationship, and then it moves onto a more mature kind of love.
I tried to tell him that we have been together for so long and that we have seen each other at our best and worst.  We know almost everything there is about each other because basically we have experienced most of our life together.  That wasn't the case between Doug and Tanya.
I reminded him of when I was pregnant with the twins, which was a time when he had witnessed me at my worst.  I was so sick during my pregnancy that all day he had to sit next to me holding my hair away from my face while my head was in the toilet. 
I became so dehydrated that I had to go to bed for a month while he changed my IV bags every three hours and gave me sponge baths. To me, that is real love.  I know that it is not exciting and new, but it is love that has commitment and security.  Unfortunately Doug didn't believe that spending the day watching me get sick was better than spending time with Tanya.
I wished that I knew that he was experiencing an emotional affair and that I knew that affairs are based on infatuation, then I wouldn't have felt so hopeless and would have been armed with some kind of power so that I could have felt confident that we could survive an affair.
Today I have decided to compare affair love to married love. The information I'm referencing can be found in the book "Infidelity:  A Survival Guide" by Don-David Lusterman.
The definition of infatuation is "a foolishly irrational love or desire."  If you Google infatuation, you will find the words selfish, jealous, unsustainable, insecure and blind.  Obviously these are not attributes you would want in a long term relationship, however many men and women have left their spouses and family because of infatuation.
Lusterman states that most people associate infatuation with an aspect of "falling in love," as it is easy to mistake infatuation for love.  When you feel infatuated you feel captivated by someone. You're fascinated.  You're obsessed and you can't get that person out of your mind.  You see no flaws.
He writes,
Infatuation is often the characteristic feeling in an affair, never evolving into a more tempered, realistic, and mature love.  An affair, by its very nature a secret liaison, locks the object of your infatuation with you in a private world.  Since there are few, in any, opportunities to expose your perceptions of this person to the light of day, it is especially easy to maintain you illusions.  You romanticize.  You see the object of your desire as what you want, but not necessarily as what they are.  Thus, the infatuation can continue, untested.
Secrecy is part of the excitement of an affair.  It adds spice to life when the marriage seems bland.  The affair offers a time beyond responsibility and it is addictive, carrying with it a powerful emotional rush. As with other addictions, the rush is often followed by a sense of loss – real life doesn't seem as good. So the person is drawn to return to the source of the rush.  Again with other addictions, there is always a feeling that it would be awful to have to give it up.
Married love, unlike an affair, has an ebb and flow. Some days you feel the way you did when you first fell in love.  Other days you feel dispirited, tired, distracted, disappointed, and angry.
Even if married love begins with infatuation, it finds its continuity in married love, with peaks of real passion, valleys of disappointment, and plateaus of OK days.   Successful married couples know this.  They have learned how to communicate and deal with the ups and the downs.
For those of you who are battling the effects of a spouse's affair, there has to be some way to make your spouse understand that what he/she is experiencing with their affair partner is not real. 
If only they could step outside of their bodies and see themselves from another point of view, they could then realize that though they may feel great now and think they are in love with their soul mate, that once the "affair love" wears off, chances are they are going to regret what they have done. 
Certainly, surviving an affair would be much easier if they could come to this realization on their own before so many people get hurt.