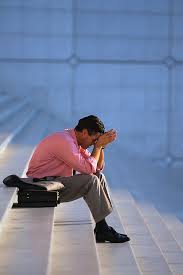 Cheaters can have a rough time getting over their affair partners.
Recently we have blogged about infidelity as an addiction, and many of the comments and emails that we have received mention how hard it is for a cheater to not only leave their affair partner after ending an affair, but also to get over them sufficiently enough to move on to save the marriage.
Anytime that we lose a love, whether we are the one who leaves, or we are left by another, there is pain that often leaves lasting wounds. 
Just as the victim of a marital affair deals with the triggers that jump start painful memories from their spouse's affair, so too does the cheating spouse feel the emotional pains after they have ended the affair whenever thoughts of their affair partner surface due to certain triggers.
These emotional pains can make it very difficult for the cheating spouse to stay away and completely give up their affair partner.  That is why they tend to have a hard time breaking things off completely – or if there is any contact at all, the affair can start up again.
Daniel Amen, M.D., author of "The Brain in Love," states that there are actual physical changes in the brain that reflect this grief.  Amen offers a few tips on how to survive the loss of a love:
Stay healthy. Avoid the typical reactions to grief such as isolating yourself, eating and drinking too much or wallowing in your sorrow. Instead, exercise more and spend time with your spouse (if possible) and family or friends.
Do not idealize the other person. By focusing on a person's good qualities, the pain will increase.  It impairs the grieving process and makes one hurt more.  Amen suggests taking time to write out the bad times and your ex's bad points and focus on them to help soothe the pain.
Cry, then hide the pictures. Allow yourself to feel the pain initially after the affair.  Crying is a wonderful release.  Yes, men, even for you.  After a good cry, eliminate all the triggers that will constantly remind you of the other person.  Get rid of the pictures, gifts and letters.  Additionally, you should wipe any possible triggers from your computer like emails, Facebook, etc.
After doing these things it is imperative to try to rebuild the passion in your relationship with your spouse.  Passion isn't necessarily all about sex either.  Wikipedia defines passion as an "emotion applied to a very strong feeling about a person or thing. Passion is an intense emotion compelling feeling, enthusiasm, or desire for something."   You had passion for your spouse at some point in your relationship.  Work like hell to get it back.
Surviving infidelity and rebuilding the passion in your marriage after ending an affair can take time and hard work, and there will be many bumps along the road.  But you can't even get on that road if you can't get the affair partner out of your brain and get past the grief.  If you are the victim of an affair you can choose to remain angry and combative during this stage, or you can be supportive and helpful.