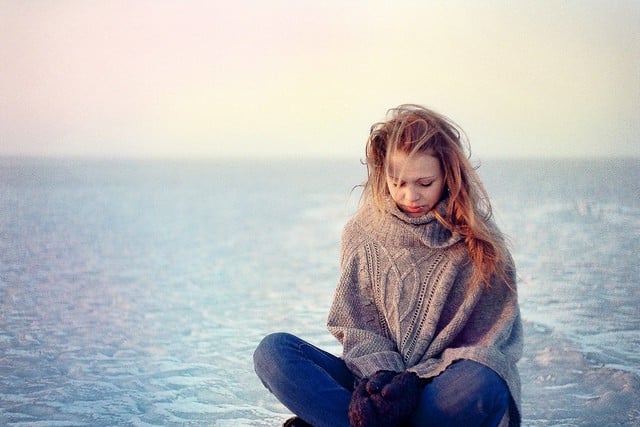 By "Rose"
Lately I have been journaling a lot; suggested by my therapist, it really helps to get the emotions out. Sometimes I'll write my spouse a nasty-gram but then don't send it because the action of writing it helps me a lot.
What I have been thinking about lately is the labels we assign to affairs, whether they are emotional (EA), physical (PA), or a combination of most anything. Are these labels important, and if so, why?
Let's start with the definitions of these affair types
On a podcast of Dear Sugars radio, starring Cheryl Strayed (author of Wild) and Steve Almond, a recent guest was Esther Perel. This is an episode I have listened to over and over, and whether you follow Esther or dislike her advice, this makes a lot of sense. Here is what she had to say about emotional affairs:
"Steve Almond: Since there are so many forms to which we ascribe the word infidelity — what do you think of as a useful definition for infidelity?
Esther Perel: The definition of infidelity keeps expanding. Is it a love affair? Is it paid sex? Is it a chatroom? Is it keeping your dating apps and your Tinder on when you are seeing somebody? Is it using porn? Where do we draw the line? For me, the constitutive element of an affair is the secrecy. It is the secrecy that leads to the lying, to the deception, to the duplicity. It is the structure of an affair — not the sexual or emotional behavior or what people actually are doing. It's the fact that it's not within the contract — spoken or unspoken, implicit or explicit — that they had with their partners. The same behaviors within an agreed-upon relationship have nothing to do with infidelity. They have to do with sexual freedom. The second element has to do with the fact that there is an emotional involvement, to one degree or another.  There can be very minimal involvement emotionally, or there can be a massive love affair. I do consider even going to prostitutes, or seeing a hooker or an escort, as having an emotional component, even if it's not an emotion necessarily in the relationship. Even if you are paying in order to absolve yourself of any emotional involvement. That's the paradox. And the third one, which is probably even more important than the second, is that there is a sexual alchemy. That doesn't mean that you look at the sexual act. It means that you look at the sexualization of the interaction. The kiss that you have never given is just as powerful as hours of actual lovemaking.  The erotic isn't just what is happening between people's legs. It is also what's happening in their erotic mind. It's these elements, intersecting with each other — always in different ways, but always present — that constitute infidelity." (Sugars, 2017)
And from the Gottman Institute:
"What is emotional infidelity?
Emotional infidelity takes many different forms. A lot of people argue about what constitutes an emotional affair. In the Gottman Method, we believe it starts when a person gets too close to someone other than his or her relationship partner. Often these relationships begin innocently enough, but they grow into something very dangerous. The signs of emotional infidelity are: confiding in; flirting; keeping the relationship secret from the partner; and sharing details about their personal life, especially negative details about the partner and the relationship. People who get involved in emotional affairs find themselves making negative comparisons between their partner and the "friend." They see their "friend" as being funnier, more interesting, more attractive, easier to talk to, more interested in them, and more understanding. This begins The Cheater's Cascade.
Social media can play a big role in the cascade toward emotional infidelity, especially in today's day and age. Reconnecting with old high school and college friends or sweethearts can begin with a desire to "catch up."  Unfortunately, all too often it moves way beyond that.  It can escalate very quickly.
Emotional affairs almost always involve secret keeping. When people try to hide the extent and the content of their conversations, they are on a slippery slope toward an emotional affair. A good rule of thumb is to ask yourself, "How would I feel if I heard my partner having this kind of conversation with someone else?" If that would hurt, then a boundary is being crossed.
Almost all betrayals begin with emotional infidelity. Even if the betrayal never moves beyond the emotional betrayal to a physical relationship, the offense can be just as devastating and recovery can be just as difficult." (Cole/Cole, 2015)
What do we see here as the common theme? Secrecy and deception. Now, if we look at physical affairs, we also have secrecy and deception with a little more; the emotion has escalated into not just attraction, but it has been acted upon. Whether it's just a kiss, holding hands, hugging, oral sex, or full intercourse—these are all parts of physical affairs.
But where do we draw the line in our own heads about what it was that our spouse had with someone outside our marriage?  I got to thinking about this when I responded to a forum post here and said that a physical affair is where I would draw the line. I also got into a tiff with a responder who asked me "Well, how do you know what your H had wasn't physical?" Good question. I don't. Why does it matter so much?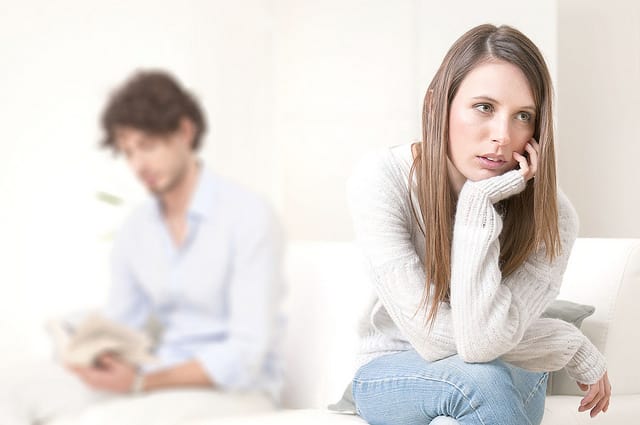 My husband has had at least 3-4 affairs. I am not going to say EA or PA because now I'm just not sure. Let's see what you think:
Affair #1
Husband was working late nights. I was home alone with a 2-year-old and a first-grader while he slept all day and then while he was gone at night. He felt "neglected" (because of the attention the kids demanded) and started hanging out at a bar with co-workers until late at night (he got off at 11 and closed down the bar).  He was flattered by the pretty barmaid paying attention to him, and one of his co-workers said, "She's sweet on you."
This went on for several months behind my back. One day I noticed a box of diapers missing from my son's room and asked husband about it; he had no idea. A couple of weeks later, he came home late again and said he had something to tell me. I remember us standing in the kitchen and him telling me the story.
Apparently, she was a poor single mom who needed his help (this then becomes his MO for other affairs—white knight syndrome). He gave her the box of diapers. He helped her move. She started asking for money which we didn't have, but he gave her some anyway.
So that night when he gave chase because she and her boyfriend/pimp were following him to extort him and blackmail him for money, he had to tell me. Police were involved. My first question was, "Did you sleep with her?" It took him a minute, but he hung his head and said "No." To this day I am not sure. EA or PA?
Affair #2
Fast forward 25 years. (I wasn't aware of anything that happened in between.) He began a driving school and was making great money at it. It was one student/one instructor the whole time.
Susie became his student because apparently at 35, she had never learned to drive. Well, being in this somewhat intimate situation all the time involves conversation, so he got to hear all about her abusive father, her abusive boyfriend, her abusive girlfriend, her alcohol and drug use…and she was a teacher at a local community college. This was just his type of damsel in distress.
After 2 months of lessons that ended in September, he started getting a whole lot of phone calls and texts. I remember we went to a Bruce Springsteen concert—and if you've been to one, you know they can last many hours! —and he was texting the whole time. It wasn't even a thought in my head that there was an affair; he said it was his boss going through some kind of stress. This continued for a few months.
I started to get suspicious when, on Christmas Eve, he was downstairs "wrapping presents" all night. This is a big deal for our family because we eat and play poker and have great family time. But he was too busy "wrapping" to join us. On January 3, the home phone rang. We were both in the kitchen and he grabbed the phone and went outside to talk—for an hour. I was livid when he came back in and said, "What kind of calls do you have to take outside?" He spilled the beans. She "needed him" because of all this supposed abuse.
Before Christmas, he took her to coffee and went shopping with her. Now, her "abusive boyfriend" found out about my husband and was going to kill him. We had it out. I said he had put our family at risk and it needed to stop and NOW. He told me it started when her boyfriend beat her up at a bar and she called my husband to rescue her. When he got there, he said she pulled him and kissed him in front of her boyfriend. Husband didn't stop the kiss.
So that evening, I followed him downstairs and made him write the no-contact letter from his email account and send it. I left the room for a minute, came back in, and he was writing her from an email account I didn't know he had. I watched him set up a time to see her. I screamed and left the house. He then promised me it was over. But it lasted another year and a half.
He went underground and had her email and call him at his work email address and call his work phone. He said she threatened to go to the police with rape charges if he didn't cooperate. Did he rape her? Was the kiss part of a PA? I will never know. So, EA or PA?
Affair #3
This one still boggles me, and I can't even put a label on it.
He was unemployed and bored. I was working a huge number of hours. That's the perfect scenario for him. He contacted a first cousin he hadn't seen in 40 years who lived 3000 miles away, saying he wanted to get family information because she was older. Over that summer, he spoke with her on the phone for about 50 hours and emailed every day. I never suspected anything because—it was his cousin!! But he was acting weird. When I asked him how she was, he didn't respond.
One day I walked into the office and saw him copying emails and making PDFs out of them. I didn't ask but thought that was strange. So, since by that point I didn't trust him at all, when he went out I took those PDFs, printed them, and after reading them I deleted them from his files. They were horrendously pornographic and obscene, including pictures of her naked breasts. He had put them in a "hidden" file where he keeps car information.
So rather than telling him I knew about it, I started to ask him, for the next 4 weeks, what was up. Finally, he said, "She came on to me!" and that it had stopped. When asked why he thought he should save those emails for posterity, he said there was "family information" in them that he needed to save. Well, unless the size of his cousin's breasts or what she was going to do to him that his frigid wife would not was "family information" …There's more to this story, but…EA or PA?
Affair #4
He went out on a work injury last year and discovered Facebook as well as a former co-worker. He started messaging her privately. When I would walk by, he would shut the computer. I read all the messages. They were benign, but he talked about meeting her (she had moved a few hours away). She really didn't seem interested. But he made himself out to be someone he totally was not. He lied about his education and his career (he didn't have one) and pumped himself up a lot. I don't know if he ever saw her. EA or PA?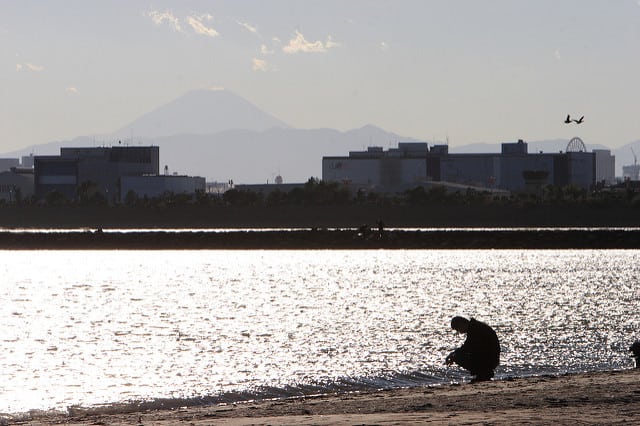 The Common Ingredients
Every one of these affairs involved secrecy. Every one involved a betrayal of our marriage and of me personally. Every one violated my trust to the point where it will never return. The Gottman article states that "Almost all betrayals begin with emotional infidelity. Even if the betrayal never moves beyond the emotional betrayal to a physical relationship, the offense can be just as devastating and recovery can be just as difficult." (Cole/Cole, 2015) And the offenses were devastating, and I will never recover.
My point here is that as betrayed spouses, we just cannot get the truth very easily. When we try to box an affair into EA or PA (and there are many variations of those), we can drive ourselves batty.
The lines drawn for an EA are pretty gray sometimes. But if we look at the affair as secrecy, deception, and lies, that puts it more into perspective. This is not to say the betrayed spouse shouldn't get tested for STIs or get counseling or see an attorney or any of the other necessary things to do.
I thought the line in the sand for me would be a PA, but I've changed my tune. All the secrecy and lies are the same, whether an EA or PA.
We all have our boundaries and the line that we will not allow to be crossed. We all must decide that for ourselves. Will you allow an EA? Will you allow a PA if the cheating spouse says, "It meant nothing"? Or will you simply not allow yourself to be deceived any longer? That's not a decision anyone can make for you. But it is something to think about and important to discuss with your spouse.
(Thanks so much to "Rose" for sharing her experiences with us.  We love to share articles from our readers.  So if you'd  like to submit an article for us to possibly post on the blog, feel free to contact us about your ideas.)
References
Cole, D., & Cole, C. (2015, March 13). #AskGottman: Affairs Answers – The Gottman Institute. Retrieved from https://www.gottman.com/blog/askgottman-affairs-answers/
Dear Sugars. (2017, May 19). The Infidelity Episodes, Part 3: Esther Perel. Retrieved from http://www.wbur.org/dearsugar/2017/05/19/dear-sugar-episode-twenty-seven-rerun