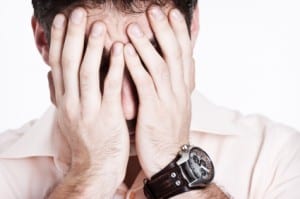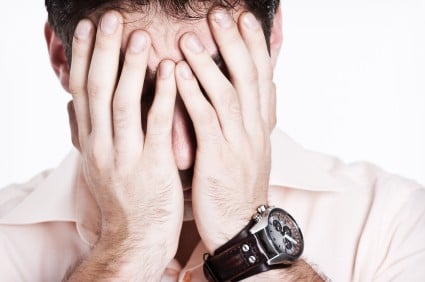 We've mentioned many times on this blog about the harmful effects of triggers for the victim and the necessity for the cheating spouse to maintain a no contact rule in order for a couple to have a chance at recovering from an affair.  Another important rule that I feel needs to be enforced is a no contact rule of sorts – for the victim.
Let me explain by way of an example.  Yesterday while I was working, Linda called me and I could tell immediately by the tone of her voice that she was upset.  Her first words were:  "How could you not stay with her (Tanya)?"  I was taken aback just a bit, and asked what she meant.  She replied something to the effect that "She's so pretty and she was so confident and outgoing…and I can't compare to that."
I asked her where this was all coming from, as this kind of came out of left field, and why she was feeling this way.  It turns out that for whatever reason, Linda felt compelled to get on Tanya's work website and saw an updated picture of her.  This immediately sent an emotional tidal wave over Linda and the result was a feeling of despair, frustration and defeat.
After a few more minutes of talking, she was no better and consequently was wondering if she can ever get over my emotional affair.
I reassured her that she can because she is a strong, beautiful woman herself, and has no reason to be comparing herself now more than 2 years after the affair.  I told her that we were always meant to be together and that I truly f@#%ked up, but I love her and wouldn't know what to do without her.
After my little pep talk, I questioned her need for even taking a peek at the website in the first place, and reminded her that she apparently thinks more about Tanya than I do, and for the sake of her own mental health and for the sake of our marriage she needs to stop this type of "contact" in the future.
She has a hard time with triggers to begin with, and if makes no sense for her to go out looking for them when she knows how badly they will affect her.
If you are the victim of an affair, find out what you need to find out about the OP immediately, then do your best to let it go. In fact, it might not be a bad idea to make it some sort of ritual to burn the OP's pictures, delete emails and texts, cancel Facebook accounts – hell, pitch your spouse's  damn cell phone in the river – whatever – just as a way of symbolizing the purging of the OP from your life.   Sure the pain is there and the memories are hard to live with, but looking for things that haunt you is not the answer.  Working on your relationship and saving your marriage is.
I know many of you are thinking, "Yah, easy for you to say…"  But you know what, as far as I'm concerned, Tanya is a distant memory and I have chosen to focus on making things better for us now and in the future.  I choose not to dwell in the past.  This may be easier for me to do than most people, but I don't know.
I feel as though I have been successful at eliminating Tanya from my brain.  I've lived by the no contact rule. I've never texted her, or sent an email, made a phone call, or checked her website since I ended things.  I have no desire to, and I plan on keeping it that way.  And that's exactly what Linda needs to do.  Otherwise, the pain after the affair is relived over and over and over again.
Perhaps Linda should print off a copy of that picture and burn it.  What do you think?