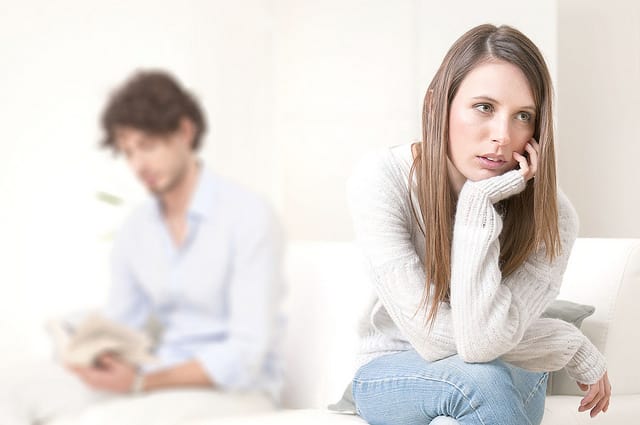 By Sarah P.
For a while, I have wondered how the myth of blaming the (usually) female betrayed spouse found its way into modern psychology. After all, modern psychology purports to be a science and an art.
Indeed, thousands of studies have occurred just in the past decade within the field of psychology. But, there has never been one new and fully accepted methodology to treat cases of infidelity.
I had attended the Gottman's training in Infidelity and Trauma almost a year ago.  But, even they clarified these were still concepts they were thinking about and testing. They were careful not to say what they found was the way.
What they found is similar to what some others have been saying; that infidelity can cause either PTSD resulting from being betrayed, or PTSD-like symptoms can occur during the  betrayed spouse's recovery process and can last a long time.
Not every therapist is using one model to treat infidelity, even though there are many books by psychologists about affairs.  There is still no 'unified model' on how to treat infidelity.
My opinion is that to build a new and unified model of treating infidelity, we must first locate the recent roots of how our current treatment model developed.
Specifically, where did this current phenomenon of blaming the betrayed spouse (and it is usually a female betrayed spouse) come from?
(Note:  This article will primarily be about how women have been blamed when their husband has an affair and the roots of that blame. However, everything that I say about spouses making their own choices applies to men too. I address this towards the end of the article.)
Some psychologists still do it and even more community members blame the female betrayed. The moment someone in a community finds out that Jane's husband left her for Judy, the speculation in the community gossip mill begins:
Did anyone notice Jane put on ten pounds?
Have you seen how Jane aged over the past year?
Tina said Jane was frigid. Can you believe it?
I heard Judy used to be his coworker… obviously she understood him more than Jane.
Jane should have known her husband was in his prime midlife crisis years… why did not Jane pay more attention to him?
What happened to Jane will never happen to me because I know how to keep a man happy.
Well, obviously their marriage was deeply unhappy even though Jane pretended things were wonderful.
Someone said Jane was blindsided by her husband's affair… do you believe that? The wife always knows, so I do not believe it for a second.
Such statements as the ones above are both without compassion and untrue. Every example given above is false in that there is no research data available to back up such statements. These statements all put the blame on Jane in some way, even if it is more subtle in nature.
It is impossible to make a spouse cheat. However, this thinking—that it is impossible to make a spouse cheat—is actually very recent.
In fact, there are still many marriage counselors who will ask Jane what she did to destroy her marriage. Their first inclination is to blame Jane, to put Jane and her behavior under the microscope, and to point to something about Jane that they believe caused Jane's husband to cheat.
Putting the blame onto women for various events that occur has been entrenched in Western culture for a very long time.
Why are some women so quick to blame a female betrayed spouse so quickly?
I have always believed such speculation about a female betrayed spouse starts due to the fear that strikes deep into the heart of wives when they hear such stories.
Their gut makes them wonder if that could happen to them and the thought is so frightening that they look outwards for an answer. They look at something to latch onto to ensure they don't do whatever it is that they believed caused Jane's husband to cheat.
If they make Jane the problem, then these wives maintain the illusion of control over their lives. They reassure themselves that, unlike Jane, they have not gained 10 pounds, aged, and they are not frigid.
Even though none of that is true and even though a betrayed spouse cannot make their spouse cheat, these myths still persist in some circles, even if they are not spoken.
The Roots of Blaming the Woman
Please humor me while I take you on a brief journey that explores the roots of blaming women for many things. Sometimes I ramble, but I do like to provide context for long held beliefs and to trace the "thread" of those beliefs through time.
It felt important to give context about how far we have come in even the past 50 years, especially considering that for thousands of years, many women took the blame for everything and had no rights at all.
We are still in a culture that continues to shed these beliefs; they still show up in subtle ways.
The ancient roots of the idea that the woman is to blame for (insert disaster) are deeply entrenched in Western culture as well as other cultures. But, today we will be talking about Western culture.
Greek Mythology features beautiful sirens whose singing voices are so irresistible; they put men in a trance.
The intention of their siren songs? …To be sneaky and to lead men to shipwrecks and a watery grave.
Why?
Well, because these beautiful sirens have their own agenda and their agenda is to be the ocean's answer to serial killers.
But, more importantly, they are an inherent feature in fictional lore that follows a certain structure or trope– what Joseph Campbell called "The Hero's Journey."
So there were the sirens…
But, then there was also a terrestrial and naïve sister to these sirens; there was Eve. But, after Eve, we had the Delilah's and the Jezebel's who stole strength and seduced. Then, we had the alleged Witches of Salem and the Wicked Witch of the West.
Property Ownership, Voting, and Freud
Depending on which country you lived in, which gender you belonged to, and which race you belonged to, your right to own property and your right to vote was given to you less than one hundred years ago, with black women being the last to get such rights.
If you were a woman or especially a woman of color in the United States anytime before the Civil War, life was frightening. You see, in legal terms, you were referred to as chattel. And chattel was something that men owned and chattel had no rights.
Then there was Freud. During his time, it was taken as fact that women envied a man's penis. Wrong, Freud, women envied men's right's.
During the 1800's, it was taken as a fact that any kind of mental issue or unruliness a woman experienced was due to her uterus. Literally. The belief was that her uterus caused her to develop a disease called hysteria. This belief originated in ancient Greece and made a comeback.
Hysteria was the catchall diagnosis for when a doctor did not know how to diagnose something or have a treatment for it. So, a woman was labeled as hysterical and often she was sent off, against her will, to a locked-in mental institution.
If a woman was unlucky to be put into a locked-in and non-voluntary mental institution, she was in big trouble. Women could be institutionalized for forgetting where they placed their keys.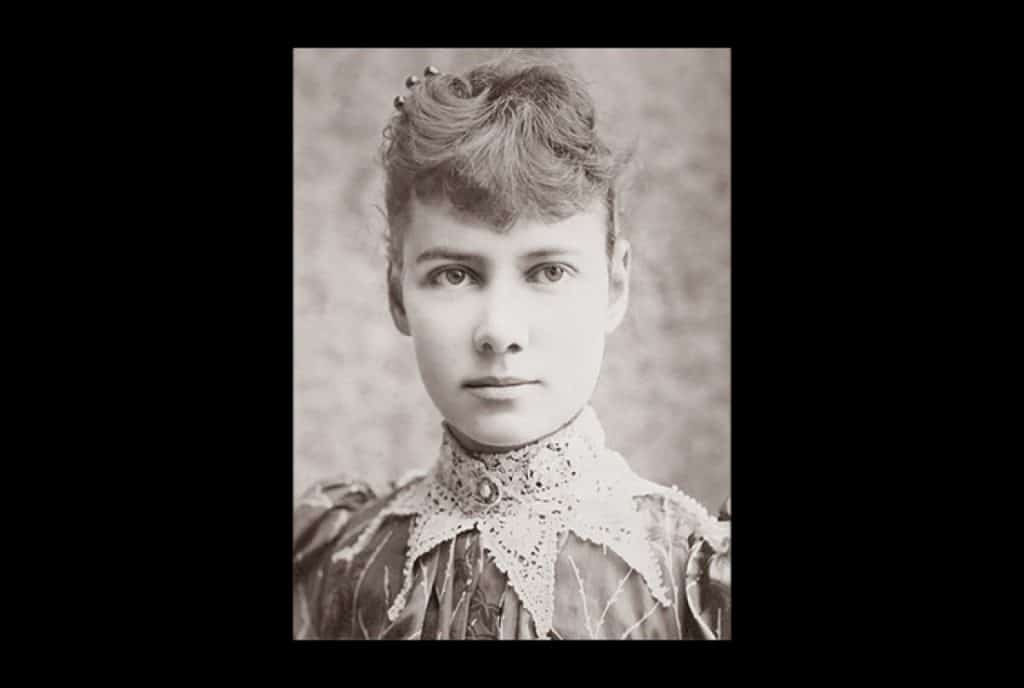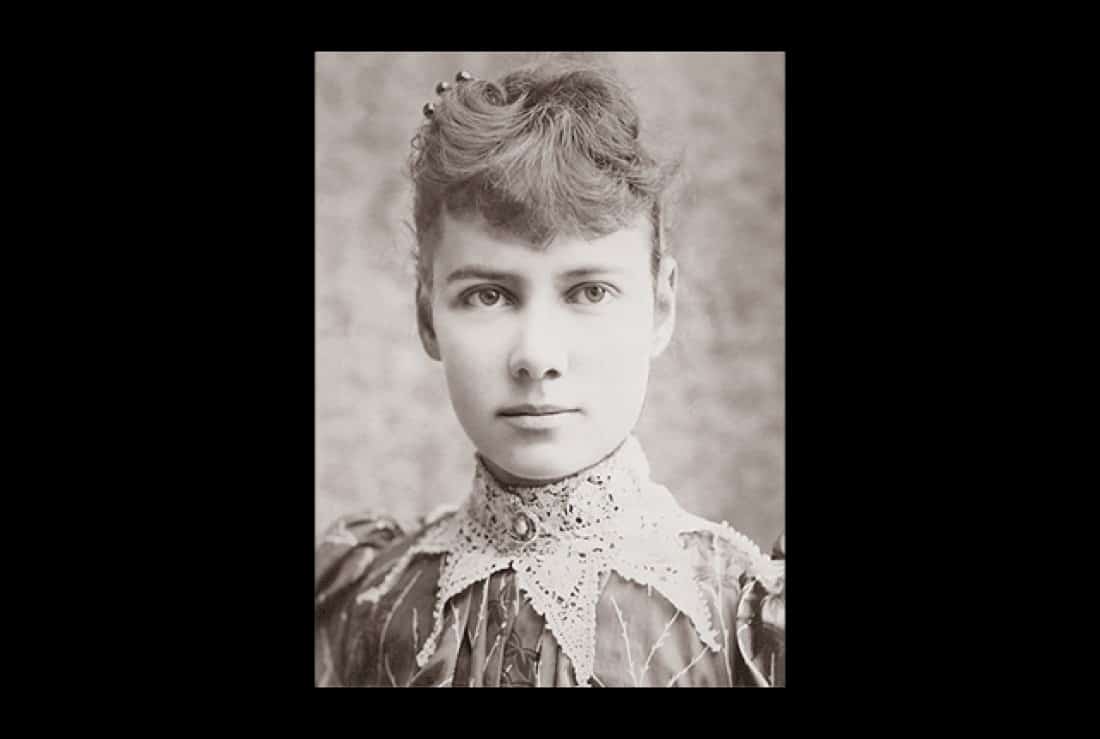 Meet the beautiful and smart Nellie Bly
Nellie Bly was famous for pretending to be insane in order to uncover how America treated mentally ill women. She had heard of the abuses that occurred, but she wanted to see it for herself so that she could blow that case wide open. Nellie was a brave change-maker.
Often, women were thought of so poorly during this time that few considered they might be actual human beings (as opposed to chattel). Most often, completely sane foreign women were sent to brutal insane asylums due to their inability to express themselves in English.
Ouch.
What a terrible penalty when someone just could have called the local translator.
"In the late 1880s, New York newspapers were full of chilling tales about brutality and patient abuse at the city's various mental institutions. Into the fray came the plucky 23-year Nellie Bly (born Elizabeth Cochrane, she renamed herself after a popular Stephen Foster song). At a time when most female writers were confined to newspapers' society pages, she was determined to play with the big boys. The editor at The World liked Bly's moxie, and challenged her to come up with an outlandish stunt to attract readers and prove her mettle as a "detective reporter."
The stylish and petite Bly, who had a perpetual smile, set about her crazy-eye makeover. She dressed in tattered second-hand clothes. She stopped bathing and brushing her teeth. And for hours, she practiced looking like a lunatic in front of the mirror. "Faraway expressions look crazy," she wrote. Soon she was wandering the streets in a daze. Posing as Nellie Moreno, a Cuban immigrant, she checked herself into a temporary boarding house for women. Within twenty-four hours, her irrational, hostile rants had all of the other residents fearing for their lives. "It was the greatest night of my life," Bly later wrote…
Although other writers had reported on conditions at the asylum (notably Charles Dickens, in 1842, who described its "listless, madhouse air" as "very painful"), Bly was the first reporter to go undercover. What she found exceeded her worst expectations. There were "oblivious doctors" and "coarse, massive" orderlies who "choked, beat and harassed" patients, and "expectorated tobacco juice about on the floor in a manner more skillful than charming." There were foreign women, completely sane, who were committed simply because they could not make themselves understood. Add to that rancid food, dirty linens, no warm clothing and ice-cold baths that were like a precursor to water boarding.
And worst of all, there was the endless, enforced isolation:
"What, excepting torture, would produce insanity quicker than this treatment? . . . Take a perfectly sane and healthy woman, shut her up and make her sit from 6 a.m. to 8 p.m. on straight-back benches, do not allow her to talk or move during these hours, give her no reading and let her know nothing of the world or its doings, give her bad food and harsh treatment, and see how long it will take to make her insane. Two months would make her a mental and physical wreck."
As soon as Bly arrived at Blackwell's Island, she dropped her crazy act. But to her horror, she found that only confirmed her diagnosis. "Strange to say, the more sanely I talked and acted, the crazier I was thought to be," she wrote.
Finally, after ten days, The World sent an attorney to arrange for Nellie Moreno's release. Two days later, the paper ran the first installment of Bly's story, entitled "Behind Asylum Bars."
But for Bly, it wasn't about the fame. "I have one consolation for my work," she wrote. "On the strength of my story, the committee of appropriation provides $1,000,000 more than was ever before given, for the benefit of the insane." (1)
Nellie Bly risked her life to change to lives of many women she did not even know. There were no goodies for her except for the knowledge that mental institutions would now be under the microscope and human rights practices instituted. Nellie is a hero.
But, let's think hard about that… most of the women in these subhuman conditions were merely sane, foreign women who did not speak the language or know the culture. They were subjected to conditions that would make anyone crazy if such conditions persisted for years on end.
Can you imagine?
The Father of Let's Blame Andrea
Now we come to the juicy part of the story: the story of person who brought the "let's blame the betrayed woman" counseling model into Marriage and Family Therapy.
His name was Paul Popenoe and he came to be called Mr. Marriage. He was the driving force behind saving marriages and wrote regularly for the Ladies Home Journal and his column was called, "Can This Marriage Be Saved?". The New Yorker stated,
"For decades, the stories in "Can This Marriage Be Saved?" came from Paul Popenoe's American Institute of Family Relations, based in Los Angeles, the country's leading marriage clinic. Reporters called it "the Mayo Clinic of family problems." At its height, in the nineteen-fifties, Popenoe's empire also included stacks of marriage manuals; a syndicated newspaper column, "Modern Marriage"; a radio program, "Love and Marriage"; and a stint as a judge on a television show, "Divorce Hearing." People called him Mr. Marriage.
They also called him Dr. Popenoe, even though his only academic degree was an honorary one. For a time, he counseled more than a thousand couples a year.
Consider a case published in 1953: Dick is about to leave his wife, Andrea, for another woman. He is bored with Andrea. "Living with her is like being aboard that ship that cruised forever between the ports of Tedium and Monotony," he says.
Can this marriage be saved?
You bet. At Popenoe's clinic, Andrea is urged to make herself more interesting. She learns how to make better conversation, goes on a strict diet, and loses eight pounds. The affair is averted.
Popenoe's business launched an industry; marriage clinics popped up all over the country. They are popping up still. The American Association for Marriage and Family Therapy, founded in 1942, has some twenty-four thousand members, although the actual number of therapists who see couples is much higher." (2)
Well, Paul Popenoe's advice seems very culturally appropriate for the time. During the 1950's, there were many publications that advised women on how to be the perfect wife.
Not only was she supposed to always look beautiful, stay fit and trim, always wear a smile on her face, prepare home cooked meals, and bear wonderful children, she was also supposed to entertain and keep her husband interested in her.
All articles around the time centered on what a woman needed to do to be a satisfactory housewife; the list was long and unimaginable to most of us in 2018.
Admittedly, I would have failed being a 1950's housewife. I would not have stood up to Popenoe's scrutiny because he would have been subject to my Inquisition Skills. That would have made me immediately cold and defective.
Women were not supposed to think…unless they needed to become more interesting because their husband named Dick said life with them was like being on a ship that cruised forever between the ports of Tedium and Monotony. Then they could think. But otherwise, forget it.
There were no articles about how to be a good husband and father… it was all about a woman. It was about every aspect of her and assigned the blame for marriages falling apart to her. This was generally accepted as true at the time… and it still is in some circles.
But, here is the kicker.
Why was Paul Popenoe so interested in saving marriages in the first place?
Was he some kind-hearted man who wanted to save marriages so that children's hearts would not be broken?
No.
Far. From. It.
So, what was his intention… can you guess?
Well, before he became Mr. Marriage, he was one of America's leading eugenicists and an advocate who ensured mass-sterilization of certain populations: mainly all populations that were not of Northern European and blond-haired and blue-eyed stock.
He researched and promoted sterilization of anyone deemed inferior.
"In 1918, Paul Popenoe and Roswell Hill Johnson wrote "Applied Eugenics," to explain "the practical means by which society may encourage the reproduction of superior persons and discourage that of inferiors." It became the most widely assigned college textbook on the topic; it was also translated into German. Where Grant blamed "swarms of Polish Jews" and the like, and "half-breeds," Popenoe and Johnson blamed college girls. Education, they warned, "is tending toward race suicide": "Many a college girl of the finest innate qualities, who sincerely desires to enter matrimony, is unable to find a husband of her own class, simply because she has been rendered so cold and unattractive, so overstuffed intellectually and starved emotionally, that a typical man does not desire to spend the rest of his life in her company." (Popenoe was, at the time, unmarried. Two years later, at the age of thirty-two, he married a nineteen-year-old dancer.)" (2)
So, the man who would come to found marriage counseling (as a large business) was a racist, eugenicist who promoted the "breeding" of certain types of people—those favored as superior—and supported the sterilization of anyone he deemed as inferior.
The 32-year-old man who called educated women cold, unattractive, and undesirable to men married a 19-year-old dancer. This was the man who, without a degree, went on to help build an entirely new field of psychology: Marriage and Family Therapy.
Because his work was never researched or questioned, it found its way into psychology textbooks and influenced generations of would-be psychologists. His advice was taken for granted and rarely challenged.
Since then, Marriage and Family Therapy has progressed and there are different modes of counseling couples: The Gottman's and Sue Johnson have the most compelling work. But, the Gottman's base all of their ideas on how to keep marriages together on well-researched and proven concepts.
While we have a variety of ways to counsel married couples, no one has yet come along and truly destroyed the assumption that if a marriage is in trouble, the first person we look to is the wife. No one has come along and built a model of counseling couples through infidelity that is universally accepted and thoroughly researched.
4 Reasons Why Couples Counseling is Not a Good Idea if the Affair Has Not Ended
Back to Mr. Marriage
In essence, the man who became the authority of marriages began as a eugenicist and his motive for doing so was to keep marriages together so that the RIGHT and superior people would have children.
He was very concerned about marriages between the right and superior people staying together because then they could "breed' more of the right people. This is his view, not mine, and I am not using satire. This is what he believed.
In order to keep a man in his marriage and breed more of the right people, Mr. Marriage believed that a wife must be trim and interesting.
That way her husband would stay at home, the family could stay together, and perhaps with her new-found trimness, her husband would be so attracted to her that another child was conceived.
Thus, this would accomplish the original motive of eugenics: to ensure we had a superior race of people who possessed Nordic stock and superior intelligence. This was Popenoe's belief and he wrote and published books like Applied Eugenics and helped usher in sterilization laws through both his personal influence on people and through his books. Sterilization laws were passed in most states and came before the Supreme Court in 1927.
"The constitutionality of compulsory-sterilization laws was brought before the Supreme Court in 1927, in Buck v. Bell. As measured by an intelligence test, Carrie Buck and her mother were considered "feebleminded," a trait that was associated with "moral degeneracy." After Buck, who was raped by the nephew of her adoptive parents, bore a child out of wedlock at the age of seventeen, she was placed in an asylum in Virginia, run by J. H. Bell, who scheduled a tubal ligation. (Buck's daughter was deemed an imbecile at the age of seven months, after a social worker testified that there was something about her "not quite normal, but just what it is, I can't tell." Reporters who met Carrie Buck later in life—she died in 1983—described her as a woman of normal intelligence, who liked to do crossword puzzles.) Oliver Wendell Holmes, Jr., writing for the eight-to-one majority, concluded, "Three generations of imbeciles are enough." Buck was sterilized. Not long afterward, in "Sterilization for Human Betterment," Popenoe and Gosney reported on operations performed on thousands of "mentally defective" and "mentally diseased" Californians. A German edition of the book was published in 1930.
That same year, Popenoe opened his marriage clinic. Its services included a premarital conference to eliminate those among the betrothed who "are not qualified to marry." He used a personality test called the Johnson Temperament Analysis, devised by his co-author from "Applied Eugenics." It consisted of a hundred and eighty-two questions, a Stanford-Binet of nuptial fitness. In counselling, Popenoe stressed the importance of sex, subscribing to the belief that nearly "every instance of marital disharmony" arises from "sexual maladjustment." He recommended that a husband determine whether his bride is "frigid, normal, or ardent," as "some frigid women require surgical treatment." (2)
There we go again… more origins of "let's blame the female, betrayed spouse." Since marital problems allegedly came from sex and since the woman was allegedly fit or defective due to her frigidity, normalcy, or ardency in the bedroom (pick only one) then this would determine a marriage's outcome.
But, before a woman even had the opportunity to be scrutinized to that degree, a couple had to be pre-screened to see if their marriage was worth saving.
If they were the "right kind of people," only then was a woman worthy to be scrutinized for her sexuality and evaluated if he sexuality was harming her marriage.
Because is Popenoe's mind, marriage collapse was NEVER about the man. It was about the wife and her sexual fitness.
The future of marriage and the future of generations of "the right kind of people being born" rested on a wife's sexuality, specifically her frigidity, normalcy, or ardency.
A male, racist eugenicist who did not have any kind of degree, except an honorary one, built the first marriage therapy clinics.
This same male, racist eugenicist built the first marriage clinics for the sole purpose of ensuring more of the "right people" would be born.
In order for the right people to be born, this same male, racist eugenicist knew that a couple who are "the right kind of people" in his mind had frequent sexual intercourse to ensure the "right kind of babies" were born.
But, he believed this entire process rested solely on the wife. If the marriage was falling apart, the first thing they looked at was the wife's sexuality and then her personality.
And if a man were tempted to have an affair with his female coworker, the "let's blame Andrea" model was born.
But, first Andrea and her would-be wayward spouse had to be fit to counsel by ensuring they were the right kind of people.
After that, there was a bogus test (that is not backed by any research) given to scrutinize Andrea and her sexuality and her personality. If Andrea was too boring and too fat, then Andrea was told to become interesting and lose weight. Otherwise, her husband would be off eating cake with his female coworker.
Even though some couples claimed for this to work, my guess is that the affair happened and just went underground. If the affair were to be discovered, then a husband could rely on the "Let's Blame Andrea" model to show his wife everything she did wrong.
Surprisingly…
Here is what is surprising to me. When I took a graduate class in Marriage and Family Therapy, I do not recall any mention of Popenoe. If there was mention of him, the other details were not mentioned.
The dictionary-sized textbook described various therapy models and their founders. There was much mention of Adler, Ackerman, Bowen, Haldane, Jackson, Johnson, Minuchin, Satir, Skynner, Whitaker, and White.
But, there was no Popenoe.
I just checked the Wikipedia page (note that people are constantly updating Wikipedia) and there was still no mention of Popenoe.
Popenoe was Mr. Marriage for such a long time and his name appears to have been wiped from the textbooks.
He never showed up in any textbooks that I have encountered. But, I only have the experience from one school.
Popenoe had such an impact of both popular culture and on marriage therapy for quite some time. Yet, he was unknown to me until recently.
Additionally, the field of Marriage and Family Therapy has always been mired in controversy. Some experts think it is a sham and waste of money, while others say it is extremely helpful.
My opinion is that the Gottman's and their institute have been the best thing to happen to the field of Marriage and Family Therapy since almost all of their information is based in research.
But, back to Popenoe.
What Do You Think?
Knowing where the first marriage clinics came from and how they came about, do you think about couple's therapy differently?
What do you think about Popenoe's views and his approach to couple's counseling?
Do you still see Popenoe's influence in everyday life? I sure do.
Knowing what you know, do you think the current infidelity model (that some still use) where a betrayed spouse is told they are half the blame is still relevant?
Has this information about the origins of marriage clinics and the approach used in these clinics surprised you?
It's Time for a New Treatment Model
For the past several years, my opinion has been that we need an excellent and unified counseling model to effectively treat infidelity.
Many therapists cobble their own treatment plan together and customize it. This is a great idea since everyone is different.
However, I believe there needs to be a standard and unified system of treating infidelity that is adopted by all therapists and has at the core of its very that an individual cannot make his or her spouse cheat.
I believe that this one statement must be the foundation onto which everything else is built. This "Truth" about marriage and about how we cannot make another cheat cuts through the jargon, redirects the gossip mill, lays waste to the excuses the wayward spouses uses, and helps a betrayed spouse hold his or her head high, knowing that he or she did not cause a spouse's affair.
Most of all, it puts the focus back onto the wayward spouse, his or her behavior, and his or her choices that led to an affair.
I have come to understand that having an affair is a metaphorical journey of a thousand steps. At any one of those steps on the way to an affair, a spouse could choose to stop the journey.
Plus, having an affair is not as easy as it seems.
One day I was thinking about everything someone would have to do if they wanted to have an affair one day.
Why was I thinking about that?
I was trying to understand the process and all the acts of duplicity that are involved in order to have an affair. That is when I realized having an affair is a journey of a thousand steps.
There are so many points where a person can stop the process. Maybe they have gotten to the point where they have purchased the burner phone to talk to their crush from (name location/hobby/sport). They can look in the mirror and say, "Is this really what I have become?" and they can throw away the phone and turn back.
If someone is married and has children, how do they hide such a thing from their spouse and their children? How do they find the time? How do they even get to the point where they are buying burner phones?
There are so many things in daily life that would prevent someone from having an affair. At one point, I gave up thinking about all the steps that have to happen for someone to have an affair.
Why?
It hit me that the massive duplicity involved in getting to the affair was enormous.
That thought triggered me.
Most of us think we know the person we are married to and/or engaged to. I realized there is no process where someone just innocently happens to end up in an affair.
The level of duplicity, planning, and strategy involved and the idea that a wayward spouse could keep such a large secret just stunned me.
Then I thought about affairs that carry on for a while. How does a wayward spouse function as a "pretend" loyal spouse and appear as a good person and then go and do acts that are horrendous and unthinkable?
How does someone maintain that for a period of time? Just thinking about it literally gives me a migraine.
The only answer psychology has is compartmentalization and dissociation. (That is IF someone is not a sociopath or narcissist).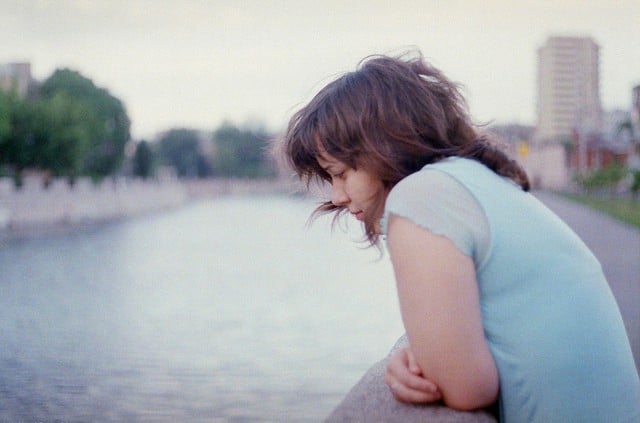 How to Stop Blaming Yourself
Now that we know the origins of where blaming the betrayed spouse came from—specifically the blaming of the female betrayed spouse— we need to find ways to stop blaming betrayed spouses and stop blaming ourselves if we have been betrayed.
We have an intellectual understanding of how the myth that it is the woman's fault if a man strays came about. We can intellectually see that it is bogus to blame a betrayed wife.
There is no research to support that a wife causes an affair or can prevent an affair. The reason for putting the blame on the woman served the needs of a racist, male eugenicist who had a vision of bringing Friedrich Nietzsche's Übermensch into being and en masse. 
But, for such a thing to occur, the "right people" had to get married and have babies. Thus, it was up to a woman to be slim and lusty to create Popenoe's vision of the future—a race of blond-haired and blue-eyed Übermensch. In the end, Popenoe didn't care about keeping marriage in general together—Popenoe cared that the right people got married, had children, and that everyone else was sterilized.
This is the framework upon which the concept of "Let's Blame Andrea" began. This framework in not only wrong—Andrea cannot cause her husband to cheat—it is also nefarious in its intent. There are many ethical questions to be considered when the government enacts mass-sterilization projects.
So the pain of being betrayed still hurts and I know personally that little voice in your head still whispers "you weren't good enough because of (name an arbitrary reason)." That little voice in your head that says such things needs to be evicted. 
Here are some concrete ways to do so:
Never accept your wayward spouse's blame-shifting. If your wayward spouse says you are the cause, your need to tell your wayward spouse their choices and their deficits as a human being are the cause.
Surround yourself with a support system that will reflect your inherent self-worth back to you.
Pick a new hobby/project and get really good at it
Don't believe anything negative that your wayward spouse says about you. Why? Most often, the wayward spouse is projecting his or her deficits and shame onto you. Or, the wayward spouse has come up with an "alternative story" in his or her mind that they were always unhappy and they will say things to you that are not true.
Locate the facts of the affair. Hire a detective so that you can see all email or text communication.
Let your wayward spouse know up front that this terrible situation will NOT go away even if it is ignored. Tell your wayward spouse that he or she has a "last chance" of sorts. He or she had an affair, but to restore trust, he or she must tell you truthfully about the affair, even if it hurts. In this way, a wayward spouse can prove that he or she is capable of telling the truth. This act in itself will help restore trust.
Remind yourself no one wants to be the 'bad guy.' Someone who cheats on his or her spouse is the Bad Guy. Most people are so ashamed to be the bad guy that they will look for excuses to shift blame onto another.
Remind yourself that the other person is not special. He or she could have been anyone, except for if a spouse poacher is involved. They set out to aggressively wreak havoc on your life and they make the choice to do so. When a spouse poacher is the other person, both you and your wayward spouse could be their victim. They do not like it when they do not get their way.  Spouse poachers have a pathology and it has nothing to do with you. You just happen to be in the way.
Remind yourself none of us can truly control other people. We can negotiate, we can ask, we can set boundaries, we can remind, but we cannot control. Each adult is responsible for himself or herself and his or her decisions.
Do not look in the mirror and chastise yourself. If you do so, you are buying into the ideas established by a person with no degree and who wanted to create a race of "superior beings." His pathology has nothing to do with you.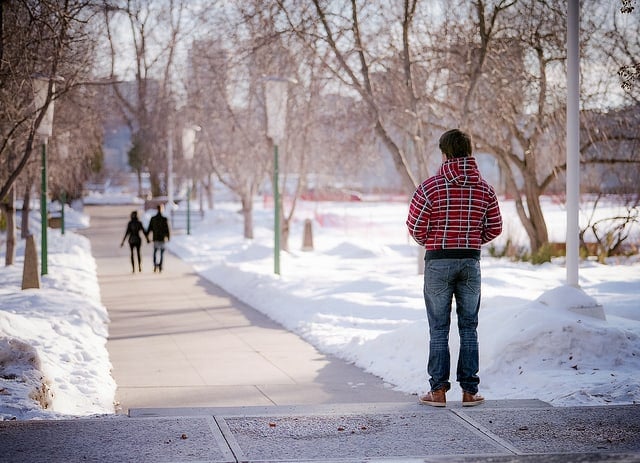 For the Male Readers…
This article was about how women have been blamed when their husband has an affair and the roots of the blame. However, everything that I have said about spouses making their own choices applies to you too.
In fact, society can be just as hard on male betrayed spouses and these days' men are being betrayed in equal numbers.
I have personally heard people who are not informed question the masculinity of men who are betrayed. I have heard the stereotypes about how a real man knows how to keep his "woman" at home.
These stereotypes are untrue and damaging.
If you are a betrayed male spouse, you have done nothing to make your wife cheat. She had her own choices to make. I am sorry of your wife made a bad choice; but she made a choice and you did not cause it.
My own marriage has been one of ups and downs, especially in the beginning. I can point to a three-year period where I cried myself to sleep almost every night.
Why?
Why am I telling you this?
My best friend knows the whole story and the ins and outs of it all. To this day, she does not understand how I stayed strong during that time. She has told me she would not have thought less of me if I had an affair.
But, that did not matter. I would have thought "less of me" if I had an affair. Thus, I endured and cried myself to sleep, if that was what was needed. I simply refused to find consolation in the arms of another man.
I know from the bottom of my heart that infidelity is a choice. In fact, if someone's marriage is in a terrible place, having an affair turns a small disaster into a disaster of nuclear proportions. Still, if you are a wayward spouse and reader, I do not judge you. Life is never perfect and many people talk about 20/20 hindsight. That is a real phenomenon.
In Summary
The modern roots of blaming a betrayed spouse for an affair were not based in research and were not stated by some well-meaning aunt who believed that a woman could bring her husband back to her via seduction, thus providing the illusion of control over another.
It is impossible to control anyone but ourselves.
The origins of blaming a wife for her husband's affair came from a racist, male eugenicist who opened marriage clinics with the motive of ensuring "the right kind of people" were reproducing. Prior to that, he was helping get bills passed that called for mass-sterilizations in disenfranchised parts of the population.
I think it is time to dispel the myth that a woman can make her husband cheat.
But, it is also time for marriage counselors to stop asking betrayed spouse's to take half the blame.
I have believed for a long time it takes two to tango and it in my opinion that the blame should be split between a wayward spouse and his or her lover. In any other field, such an opinion would make sense, especially in the legal field.
If a betrayed wife symbolizes a bank and a wayward spouse and his lover plot and willingly "rob" the bank together, they share the blame for the robbery as co-conspirators to a crime.
This is why I do not blame a betrayed spouse for an affair and why I believe a wayward spouse and his or her lover share the blame in an affair.
Whether you are a male betrayed spouse or a female betrayed spouse, you did not cause the affair and cannot control its outcome. If you are a wayward spouse reading this article, I hope that you can find it within yourself to stop blaming your wayward spouse (if you are doing so).
The only way to make it up to your betrayed spouse is to tell the truth, blame yourself for your actions, to earn trust back by being a trustworthy person, and by giving a real apology based on actual and sincere remorse. And in case it was not obvious, you should have broken up with the other person long ago; that is the first and most important step.     
Until a new model of infidelity comes along, I suggest that we abide by the 10 Core Principles as a foundation.
Goldi-Child, the Three Bears, and Beds: Who Takes the Blame for Infidelity?
Ten Core Principles of Affair Recovery:
1) It takes two to tango and both affair partner and wayward spouse share blame equally (if the affair partner knows the wayward spouse is married.)
2) The betrayed spouse is NOT to blame. I have done tremendous amounts of research and have discovered a betrayed spouse cannot make another adult cheat or un-cheat.
3) A person who has affairs can control his or her behavior if he/she wants to do so.
4) A wayward spouse cannot blame-shift his or her behavior or his or her bad choices to make another person, including his or her spouse, responsible.
5) Wayward spouses and the lovers of wayward spouses must be held accountable for their behavior because they caused the disaster.
6) If a marriage is that terrible, having an affair makes the marriage 100 times worse. 
7) All of us have terrible experiences at one point or another, but having terrible experiences cannot be a valid excuse for choosing to harm betrayed spouses through infidelity.
8) People who choose to cheat with married people and attempt to break up marriages are emotional bullies and spouse poachers.
9) Betrayed spouses go through a grace period where they are allowed to verbally rage, swear, cry, punch pillows, confront their wayward spouse and even verbally confront the other person if they feel the need to do so. Note: if we judge betrayed spouses for acting less than perfect, we become a partner in their abuse and invalidation. We must validate the betrayed spouse's experience and never fault them for being less than perfect during this life-shattering experience. We do not have to live through the pain—they do. Additionally, they did not ask to be betrayed; quite the contrary, they expected and trusted their spouse to be loyal.
10) The other person who knowingly chose to have an affair with a married person is not a victim. In having an affair, this person has helped victimize a betrayed spouse and/or his or her family.
What do you think?
Sources:
Photos: