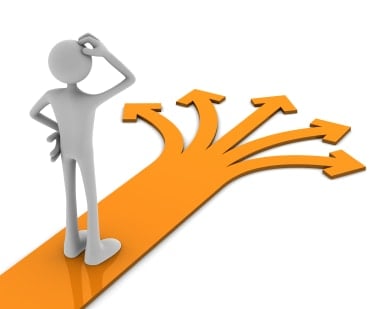 by Sarah P.
One can come up with hundreds of excuses for infidelity in marriage, but the person having an affair always has the choice to do or not to do.
When you find out that your spouse has had an affair, your whole world literally implodes. You begin to question yourself, you begin to question everything about the relationship, and you wonder where to go from there.
After all, you find out that the person you have shared a life with for many years is not someone you knew at all. The gifts of trust and security are torn away and you wonder who this stranger is who shares your bed.
So who is to blame when infidelity in marriage occurs?
Is it the unfaithful partner, the victim, or the other person? Is it all three people or no one at all? Each time, I have the same view—the blame for an affair falls squarely on the shoulders of the unfaithful partner.
While circumstances, which number in the thousands, provide a relationship climate where infidelity is possible, we must not overlook the fact that there is always a choice within each circumstance. Whatever the name of the circumstance, whether it is mid-life crisis, allegedly frigid partner, addiction, physically ill partner, or any other number of items, the person having an affair has the choice to do or not to do.
One can come up with hundreds of excuses in an attempt to obscure, but it all comes down to the same thing. The unfaithful partner chose a certain road and gleefully followed it to its end.
In the past ten years, there has been more of a specific push to remove blame from men when it comes to infidelity. All of us have heard the tired argument that men are genetically programmed to "mate" with as many women as possible – as if having a him spread his seed is a man's birthright and expanding his gene pool is his manifest destiny.
However, there is also a trend that is more disturbing. In the recent years, I have noticed a trend among the therapy community where some therapists look for ways to assign blame for an affair to each spouse.  In fact, many therapists have become quick to point the finger at the victim first and proclaim, "What role did you have in this? What did you do to make him/her do it?"
Such proclamations of blame can be heard coming from therapists who otherwise seemed as if they were full of integrity. However, I do not believe that one can be full of integrity and still ask the victim of the affair to shoulder blame.
The other day, I witnessed another example of this type of thinking when I viewed a brief video seminar on infidelity. The therapist's stated that men cheat when women "let themselves go". Thus, this particular female therapist freely advised women to "stop eating so much" and to use any means possible to keep the same appearance that they had when they first met their husbands.
As for men, this therapist advised them not to feel guilty since she asserted that they are genetically wired to be visual. She reassured men that they are not shallow for wanting their wives to maintain a slim, beautiful, and youthful appearance. (One caveat, this therapist did not list her credentials, so I have doubt that she would have learned this viewpoint from an APA approved university).
You can't blame the victim
Aside from the obvious fallacies in this belief system, I believe this is another attempt to blame the victim when infidelity occurs. Furthermore, such ideas are neither realistic nor do they foster the forging of deeper bonds between a two people. Any relationship worth having and worth keeping does not have a foundation that is built solely upon physical beauty.
There must be something more if a relationship is to grow and flourish. In addition to that, if a woman finds herself married to a man who believes that his wife must maintain a perfect appearance in exchange for his fidelity, it is likely that such a man will not be capable of having a mature relationship.
Frankly, I find it outrageous when a victim is blamed for an affair. This argument contains the same kind of quasi-logic as saying that a criminal is not accountable for robbing a bank because the bank had money in it. This type of argument would never hold up in a court of law.
I believe that no matter what the circumstance, the unfaithful partner always has a choice in his or her actions. The unfaithful partner knew what he or she was doing and went ahead with the affair. This is the bottom line.
But more disturbing, this phenomenon of blaming the victim is really very harmful. When an affair occurs, the innocent party needs validation and reassurance that he or she did nothing wrong. The innocent party deserves support, needs someone to trust, and a guiding hand to help recover from this profoundly traumatic event.
When an innocent person's world is turned upside down, it is terrible to say he or she was the cause of it. What's worse is when therapists see no issue in asking for an hourly fee for delivering such destructive news. When therapists work with clients from this premise, it is a zero-sum game for everyone involved. Worse yet, it can effectively destroy any shred of the victim's remaining self-esteem.
Fortunately, there are many people in the therapeutic community who strongly believe that the blame for infidelity falls squarely on the shoulders of the unfaithful partner. While we can discuss circumstances that made a partner prone to being unfaithful, these circumstances do not excuse the affair. 
On the other hand, as couples go through therapy, it is usually helpful to discuss the circumstances, events, addictions, false beliefs, unhealthy attitudes learned in the family of origin, and/or narcissistic thinking that served as a prelude to the affair.
Even if you believe none of these circumstances are present, there is always something that triggered the other person, even if it is as simple as the other person just wanting to have an affair. The sole act of thoughtlessly following an urge is still something that warrants much exploration.
Sometimes if circumstances and the belief systems of the offending partner are examined at a deeper level, the couple can gain a greater understanding of the mechanisms that are operating just beneath the surface.
Doing such an examination is not the panacea to end all affairs, but it can be very helpful and can sometimes prevent a recurrence of an affair. But, such prevention can only be predicated by the capacity of the unfaithful partner to participate honestly in self-reflection while at the same time staying accountable. Holding the unfaithful partner accountable for his or her choices is the bottom line and the only way to kick-start the healing process.
Still, the bottom line remains. Infidelity occurs because the unfaithful partner has made a choice. Even on your most difficult days, never allow doubt to enter your mind and never allow someone to place the blame of you. After all, we neither cause nor control the behavior of another person.
If you are still not convinced, think of it this way. When someone commits a crime, shifting blame does not hold up in court. Just as laws are written to hold people accountable, therapists should also hold unfaithful partners accountable when they have committed a crime against the sanctity of marriage.
Before concluding this article, I would like to make a brief statement about the role of the mistress. Even when I was in my thirties, I believed that the blame for infidelity could be split 50/50 between the unfaithful husband and his mistress.
However, sometime during my Master's training in clinical psychology, I quickly realized that if one person did not make up this equation, the affair would not be possible. In these cases, it is up to the would-be unfaithful husband to say "no", even if a woman allegedly throws herself at the husband's feet. I will likely explore this dynamic in a later post.
If you are a victim of infidelity, please remember that it is NOT about you. The unfaithful partner made a choice because there is something inherently lacking in him or her. In addition to that, your partner's infidelity does not determine your worth or your lovability. Regardless of whether your partner stays in the marriage, you remain inherently worthy and inherently lovable.  
---
Sarah recently finished her Master's work in clinical psychology and is currently working on her PsyD (Doctor of Psychology ) degree. Thanks Sarah!