Sometimes we need directions on how to conscientiously affair-proof a marriage.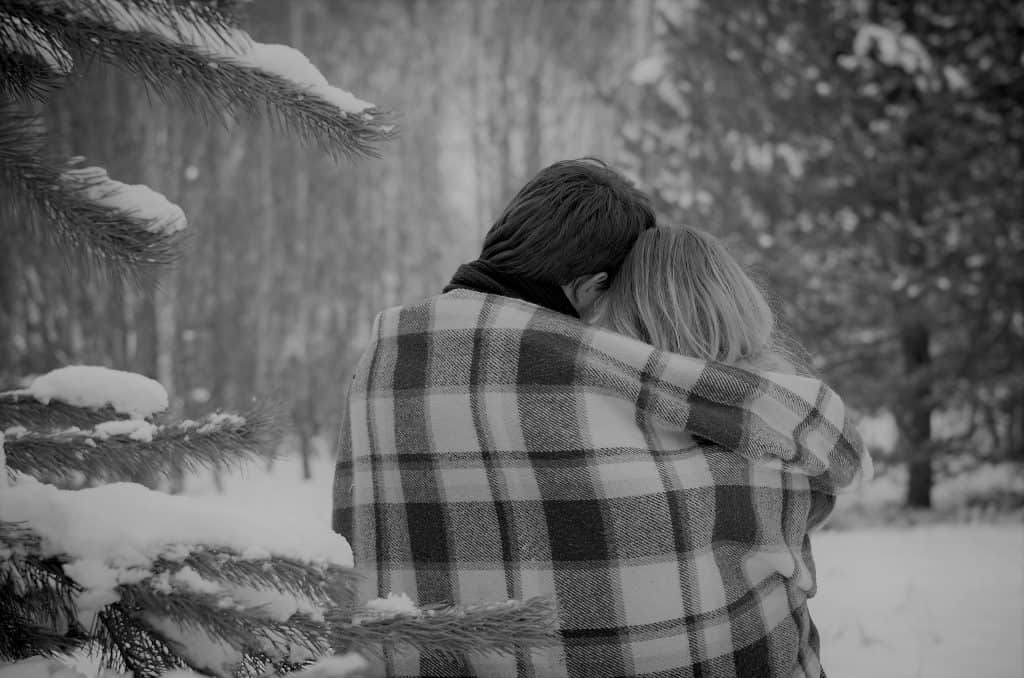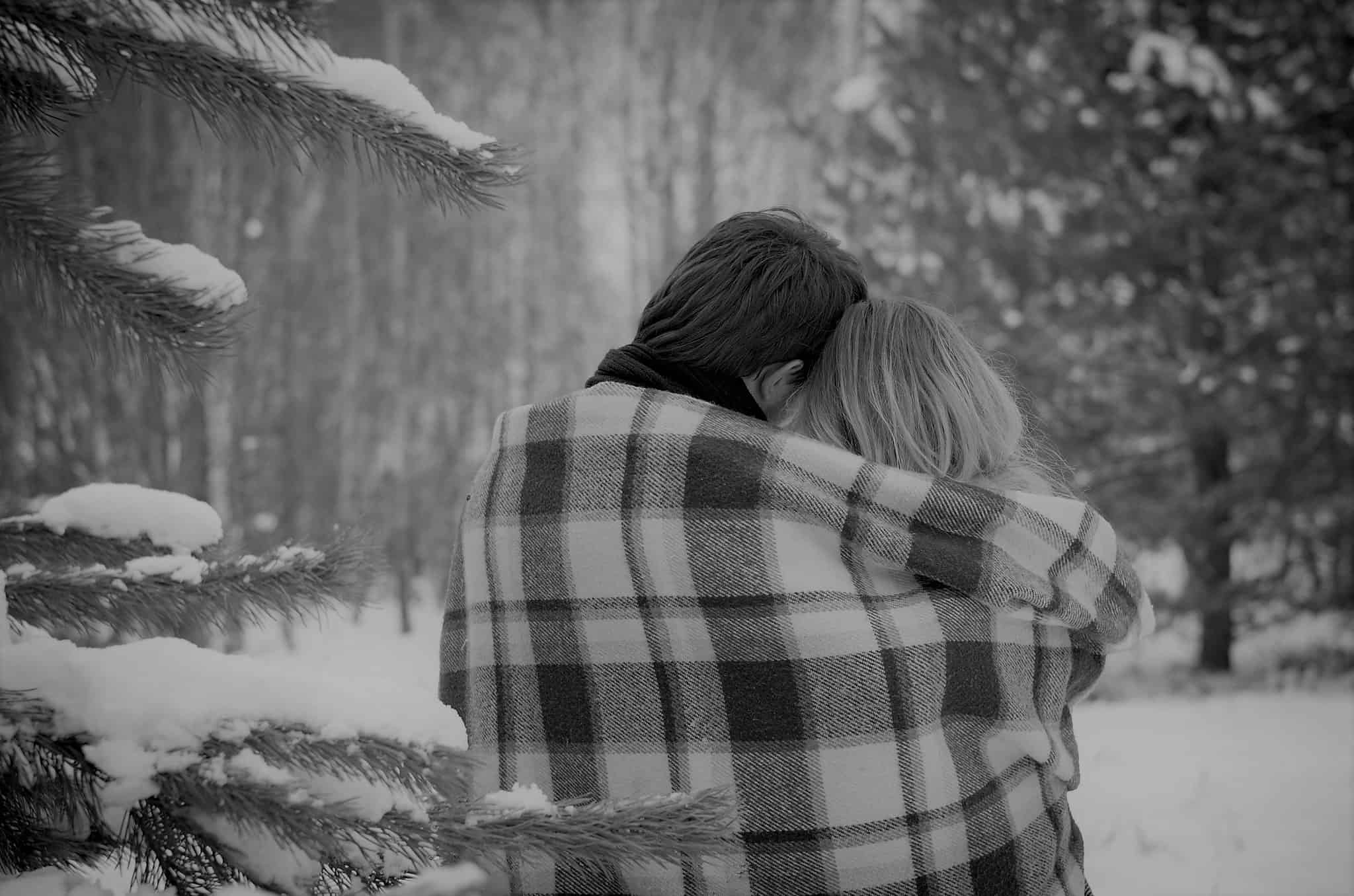 By Sarah P.
While I realize most of us have found ourselves on this site because of infidelity, infidelity does not need to define our future. After infidelity has occurred and if a couple has mutually decided to rebuild their marriage, they will be required to build a new marriage on a stronger foundation.
If a new marriage is not built on a strong foundation, then the same mistakes can occur.
While we could come up with a million reasons a marriage has gone wrong, sometimes we need to focus on ways to make things go right. Sometimes we need instructions on how to break bad habits that have gotten us into a rut.
Most importantly, sometimes we need directions on how to conscientiously affair-proof a marriage.
When I talk about affair-proofing, we must understand that this process takes two people who are equally committed to making the daily choice of saying "yes" to their own marriage.
In theory, one partner can do things and set boundaries that keep a marriage safe. As long as the other partner follows these boundaries, a marriage can be safe. That's not always the case, so both partners need to be equally committed to affair-proofing their marriage.
But, what does it really mean to affair proof a marriage?
It means that both partners must adhere to a set of mutually determined boundaries and choices daily, no matter how tempting the alternative might look.  Each partner must be mindful that the grass might look greener, but in reality, this "greenness" is false.
I have a metaphorical story to illustrate this false greenness. My family lived in Las Vegas in the early 1980's because my dad worked as a professor at UNLV. The first year we lived in Las Vegas, we rented a house until that perfect house came along. 
Even though we watered our lawn, it was a scrawny mess and a wilting shade of pale yellow.  One day, I decided to go over and inspect the lush, green grass at the apartment complex across the street. I took my shoes off and the green grass felt weird. Then I touched it with my hands and to my surprise, it felt like plastic.
So, I decided to pull it from the ground and it had roots! What was up with this plastic grass that had roots? Then, a truck showed up that explained it all. A man got out of the truck with a paint sprayer and was literally spraying the grass that deep shade of inviting green.
The real grass would have been the same wilting yellow as ours, except for this grass got painted every week, making it falsely appear more healthy and green than the grass in our yard.
In reality though, how healthy could this grass be since it was being sprayed with chemicals each week that gave it the illusion of health and greenness?
This is the same phenomenon that occurs when people look at others and believe they are the greener grass. They are seeing a surface appearance that seems to be genuinely tantalizing and perhaps 'better' than what they have at home.
But, they have no idea that they are seeing a falsehood since it is only a small slice of a person and perhaps an image that the other person is projecting to the world. All the ugliness underneath is slickly painted over and as long as you stay at arm's length, the paint looks real.
I know many families that project the image of having it all together while being a wreck behind closed doors. Sometimes, even my family fits this description. To some extent, every family and every person fits this description since most of us try to show our best faces while out and about. It is the "right thing" to do from a social perspective and it is rewarded to some extent.
During affairs, both affair partners are showing up with their 'very best paint jobs' for the other person and the whole person is rarely seen. That is, until something goes wrong such as one person ending the affair. Then, the craziest parts of a person can – and do come out. Not everyone who has an affair is crazy, but if there was already a crazy person on the inside, an affair can and does bring it out. If there is a bunny-boiler on the inside, it will come out.
There is no such thing as greener grass since every person and every marriage has its challenges.
Empowering Yourself: An Essential Part of Healing from Infidelity
Affair Proof a Marriage with "We"ness
There is a balance between codependence and interdependence. A stable and supportive marriage requires a "we" in every important thought and decision.  When decisions are made, they need to be what is best for the marriage and family. Taking the other spouse's wellbeing, happiness and success into account is also important. It is also important that both spouses generally make each other happy and they like spending time together.
Amanda Chatel said,  "According to a new study out of Canada, great relationships aren't only about communication, respect, love, and all the rest of it. People in happy relationships are also emotionally interdependent. Good couples ― especially elderly ones who have spent the majority of their lives with one another ― are far more sensitive to each other's emotions. In some cases, their emotions are actually dependent on that of the their partner. Basically, couples that are happy because of each other and for one another are more likely to have relationships that stand the test of time." (1)
Some marriages are competitive, but those marriages cannot succeed in the long run. We must support each other.
Ability to Choose Their Partner Daily
I was reading another blog recently and the author recounted her experience with her husband being a target of another woman. Her husband was coaching little league and a single mom would hit on this woman's husband over and over again.
Even though he said a clear "no" to the other woman, the (would be) other woman told him he couldn't possibly be "happy" in his marriage because most marriages are not happy, and so she reasoned he was fair game.
The single mom claimed she could make him "happy" where his wife had failed. When the man realized the problem would not go away and this single mom would try every trick to lure him away, he confided in his wife about it.
The wife very bravely confronted the other woman. No, she did not have a smack down in the wrestling ring with the other woman, which is what I would have secretly been tempted to do. But, as a pacifist, I could never do such a thing in reality. 
The wife took the high road. She actually spoke to the other woman/single mom with compassion and said she understood why the woman was attracted to her husband. Then, she caringly gave advice to the single mom on how to get a good husband.
I do not know how this ended since it was a standalone guest piece on another blog. But, I have my doubts. The cynic in me would say that the single mom probably just moved along to another (easier) target since she had a very particular disregard for the bond of marriage. 
The way I handle these things is to show up with brownies for everyone and get to know everyone. I show up as often as needed to get the other person to look elsewhere. It's a win on several levels: I get to know my husband's colleagues, any would-be other women understands there is not an easy target, and everyone gets chocolate.
There have been a couple where the brownies did not work, so I just reminded my husband about boundaries. One of these women even wore lingerie to work and showed him bikini photos in an effort to entice him. He immediately told his manager and then told me. The manager sent her home to change. (Even the patients complained.) Yes, some would-be other women are quite bold and have no regards for marriage.
So far, my husband has chosen me. So far, the author of the guest post has a husband who has chosen her. I continue to choose my husband daily and hopefully he will continue to choose me, although he is entering prime midlife crisis time and only time will tell if our marriage withstands that.  The crux of it is, both partners must continually chose each other despite the fact that we live in a society where morals have almost been completely abandoned.
Got Happiness?
Here is a side note that I wanted to talk about before I forgot. Very occasionally, people will divorce and marry their affair partners. They falsely believe that if they project a happy appearance to their children, that the children will be happy for their parents and at peace. This could not be further from the truth.
Having an affair and marrying an affair partner will do damage to many future generations and there is no way around that. A parent's so-called happiness does not a happy child make. All children on some level want their biological parents to find a way to work out their differences, no matter how dismal the outlook.
My oldest son notices when men look at me in the store or when waitresses get a little too flirty with my husband. He gets so angry that he sees red. Breaking up due to an affair (when children are involved) should not be for the purpose of pursuing the other person and marrying them. Affairs, whether they are hidden or out in the open, hurt children just as much as they hurt a betrayed spouse.
The best thing anyone can do to affair-proof a marriage is to choose their partner on a daily basis. Marrying the other person brings sadness to all in the long run.
Accountability
Each of us must have accountability for our own actions, no matter how small or large. We are responsible for our attitudes and our reactions, no matter what comes our way. Our actions, reactions, and attitude are the only things we can control.
On the flip side, we are accountable for our actions, reactions, and attitude.
If a married man is in a scenario where a woman is offering sex with no strings attached, he is accountable for his actions—for his choice—if he chooses to go through with it. Yes, the woman offered herself on a platter, but a man could walk away.
Yes, I have heard from men personally that walking away is not as easy as it seems, especially when they are going through a rough patch. I have heard all of the justifications.
But, justifications do not remove the fact that a choice was made and each person must be accountable for his or her choice.
There can be no blame put on the betrayed spouse. People must be accountable for the actions and reactions in all aspects of their lives. (Caveat: a betrayed spouse can do some very out of character things right after D-Day. A betrayed spouse is in mere survival mode during this time and it often transcends the ability to reason. When people are pushed past their limits by something they did not choose, allowances need to be made for out of character behavior.)
Men with the Ability to Give In to Their Wife's Wishes
Thomas H. Maugh said, "Husbands, forget all that psychobabble about "active listening" and "validation."
If you want your marriage to last a long time, the newest advice from psychologists is quite simple: Be willing to do what your wife says.
A widely recommended form of marital relationship advice has been active listening, in which one partner paraphrases the other partner's concerns–"So what I hear you saying is . . ." But that is unnatural and requires too much of people who are in the midst of emotional conflict, said psychologist John Gottman of the University of Washington. "Asking that of couples is like requiring emotional gymnastics," he said.
Gottman and his colleagues studied 130 newlywed couples for six years in an effort to find ways to predict marital success and failure.
Couples who used techniques such as active listening were no more likely to stay together than couples who did not, they report today in the Journal of Marriage and the Family, published by the National Council on Family Relations.
"We need to convey how shocked and surprised we were by these results for the active listening model," the team admitted in the article. In fact, Gottman and his colleagues have long recommended active listening to couples seeking counseling and had expected that its use would be a predictor of success in marriages.
That it was not, he said, suggests that its widespread use in marital counseling–a field already beset by sharp philosophical divisions–should be abandoned.
The marriages that did work well all had one thing in common–the husband was willing to give in to the wife." (2)
Even though I just read this, I have a marriage very much like this. While my children know that my husband is the head of the household and should be respected as such, my husband also defers to my guidance. (And yes, so far I have gotten it right, whether it be what is best for our kids to what we should invest in.) Of course, I would never ask for him to defer to me on topics of which I am uninformed. That would be both disrespectful and unwise.
So, I defer to him when he is the expert and he defers to me where I am the expert. But, I see both of us as a team and we are on the same side; anything that I want is always for the good of keeping the family together and helping our children and future grandchildren build a secure future. The world is not about me, but about "us" and that us includes my husband, our children, our future grandchildren, and parents.
Now, on the other side of the coin, I have seen examples where a husband deferring to his wife has ruined his life financially. Deferring to one spouse (male or female) needs to be balanced with analyzing the other person's motives and goals. All motives and goals need to be directed toward what is best for the family.
It is unwise to defer to a wife who spends 15k on clothing/shoes/purses per month. (Yes, I know of a marriage like this through the grapevine and they will be bankrupt soon if the husband does not put a stop to it.) I am not against women treating themselves to nice things; I am against it if it puts the family budget in jeopardy.
So, while I believe in listening to a wife's needs and deferring to her, my caveat is that big decisions need to be in the overall best interest of the marriage and family. I am not a feminist and do not believe women are better than men. I believe life is best when we enter relationships as equal partners and cultivate an atmosphere of mutual respect and love. (And mutual respect and love cannot co-exist with infidelity.)
Make This D-Day Your Last – What Works in Rebuilding a Marriage after Infidelity
Ability to Laugh and Stay Grounded in Times of Stress
They say that laughter is the best medicine and it is to some degree. We must have the ability to laugh at ourselves even in stressful situations. 
We were in Hawaii during the recent bomb scare from North Korea. It was our last day there and the sky was cloudless and blue. I kept staring at the sky and feeling that something was very 'off' even on this beautiful day. (I have had premonitions my entire life.) So, I pulled my Jeep over and started taking pictures of the mountains against the sky and then took photos of the sky.
When I was almost home, my phone beeped loudly and I pulled over again. The text read that there was an inbound missile coming from North Korea and that we needed to seek shelter immediately. I raced home and thankfully everyone was at the town home. We sat in the stairwell wondering what to do.
Then, my husband started to compulsively clean the windows on the townhouse even though he knew the maid would (hopefully) come that day. I said humorously, "these could be our last minutes together and you are concerned about Windex?"
That broke the tension and we could all get settled and start to think clearly. I called my parents and we prayed. My husband called his brother who was on a different Hawaiian island.
We looked at the news to see if the bomb scare was true and found no evidence that it was. So we sat together, thought, reaffirmed our love as a family, and took deep breaths. We thought out loud about how best to stay alive.
Almost forty minutes later we found out it was (thankfully) a mistake. But, even if it had not been a mistake, what good would it have done to become completely hysterical?
We obviously wanted to stay alive and were thinking through how to do so. Giving into hysteria would not have helped us stay grounded. Staying grounded was essential to survival since it allowed us to think clearly.
Of course, on a personal level, prayer is what helped get me through the situation the most. When I am under stress, I take my problems straight to God and give them to him. This is how I personally stay grounded.
Others might find comfort in meditation or surrendering to the concept of radical acceptance when in stressful situations. It does not matter what you do to stay grounded. It matters only that you have a mechanism to handle stress.
When I recounted this story to my dentist, he asked if I had been scared. I told him that Kim Jong Un was a lot like a human version of Dick Dastardly. Dick Dastardly is the "id" personified in the Wacky Races and Kim Jong Un has a lot of these qualities; he is a walking caricature.
So, how could someone be scared of a walking caricature? Kim Jong Un is like all the cartoon bad guys who set out elaborate plans to destroy the world and whose plans always fail. Like the evil cartoon characters, despite the weapons he makes, all of Kim Jong Un's weapons (I believe) will be built to fail and his plans will backfire. And Kim Jong Un probably even has a little dog called Mutley that will smirk and snicker when he fails. That's a funny image and it helps me get through the stress of an impending nuclear crisis.
Seeing the humor in a situation along with consecrated prayer are the two things that keep me grounded during stressful times.
You Need Authenticity to Affair Proof a Marriage
Here is an addended version of a blog post from Psychology Today. The author, Mel Schwartz said,
"The act of authenticating is a process of determining that something is indeed genuine, as it is purported to be. Experts receive training to authenticate precious objects, memorabilia, and documents, among other rare items. Yet we have no such method for ascertaining the authentic nature of people. 
Short of being caught in a bold-faced lie or transgression, methods of determining an individual's authenticity often go unexplored. One's authentic nature is revealed in their ability to express and share what they think or feel in a relatively unadulterated form. Diplomacy, political correctness, false flattery, people pleasing, avoidance and silence may, in fact, be designed to mask the authentic, unfiltered self…
Most of us are too concerned with what others think of us. As such, we may disguise or manipulate features of our personality to better assure that others aren't judgmental or adversely reactive to us. If I worry about what others think of me, then I manipulate my personality and communication, either to seek approval or avoid disapproval. This masks my true or authentic self. Although this personality trait is commonplace, it is far removed from authenticity.
It's the exceptional individual who seeks authenticity. If our primary education provided coursework that taught us how to achieve emotional intelligence and the skill set of genuine communication, we might realign our priorities accordingly. The competitive spirit honors the winners, not the most sincere. And within that motif there is a belief that being authentic may impede success. Yet one need not preclude the other. If you untether yourself from insecurity and fear, you can set the stage for a self-empowered life." (3)
Of course, being authentic requires risk. After all, when you show your authentic self to another, you become vulnerable. When you are vulnerable, you are emotionally exposed and this feeling is incredibly uncomfortable for many people. You run the risk of being laughed at or (even worse) rejected.
Some people cannot tolerate exposing their authentic selves with all of its flaws. The higher a person's insecurity, the harder it will be to show authenticity. Insecurity and authenticity cannot coexist since insecurity usually overpowers authenticity.
Still, authenticity is the key to a self-empowered life and a healthy marriage.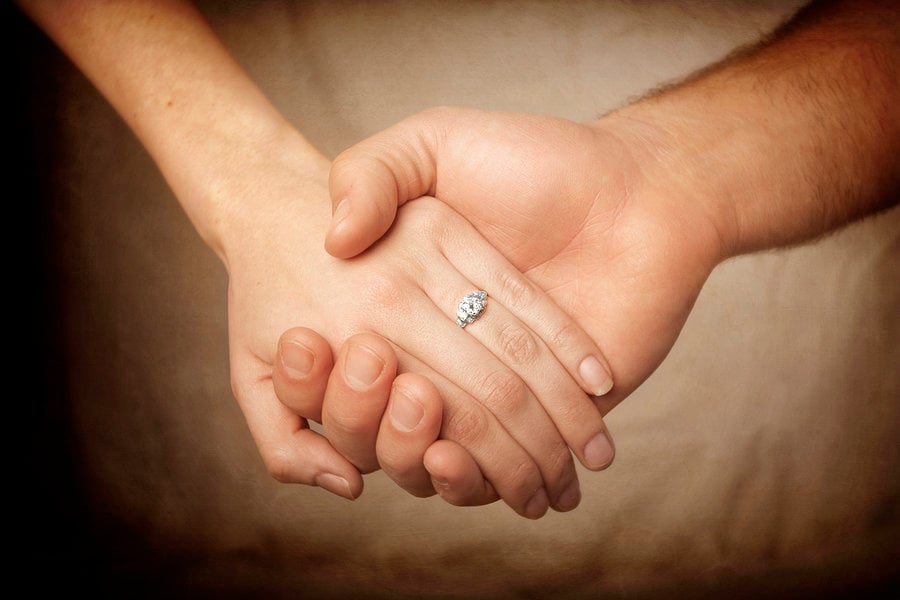 Strong Sense of Integrity
This is a no-brainer. When both married partners have a strong and unbreakable sense of integrity, an affair will not happen. Someone who has integrity generally has strong boundaries and avoids the activities or behaviors that would open the door to an affair.
Even if they are strongly tempted, their sense of integrity and how it ties into their identity will ensure that they do not go down the road of infidelity.
If a person with integrity is truly struggling with attraction toward another person, they will speak to their spouse and ask for help.
I have noticed that when someone tells their spouse about their attraction for another, they often feel so ashamed that it douses any amorous feelings they had for someone else. There is such a thing as healthy shame and healthy shame prevents people from ruining their lives and the lives of others.
Someone with integrity does not get drunk and dance on the tables in front of co-workers.
See the Value of their Partner
This is also a no-brainer since one of the tactics wayward spouses most commonly use during an affair is to demean their spouse. By demeaning their spouse, they can convince themselves that they are entitled to an affair.
When my ex was having an affair, I noticed that the way he spoke about me aloud changed. But, I did not know it was a sign of an affair. Before the affair, he bragged (in front of me) to people about how fun and cool I was.
One time, he took Dale Carnegie training. When he was getting his certificate, he thanked me in front of the 300 people in the audience and said his life goal was to be a wonderful man to me since I was such a wonderful person. During his 'speech' he also thanked me for my support and noted how I positively shaped his life.
Since we worked at the same company, he sang my praises to all the managers and always had my back.
Then, unbeknownst to me, he met someone else.
Toward the end of our relationship, he would ask me to stay home from a function because I was a 'wet blanket' and he feared I would 'cramp his style' and make him look bad in front of others.
I did not know he was cheating on me and so I took these comments very hard and tried to be a better person.
Now, I can envision what was happening behind the scenes. The other woman was probably dropping comments like, "she doesn't know how to have fun like me…she is such a wet blanket." Or, "you are such a special man and she cramps your style!" And, "If you stay engaged to her, I am afraid she will ruin your reputation around work. How will you be successful with her on your arm?"
I am also aware that the other woman was a consultant and had access to the managers and others whom my ex so wanted to befriend. He linked his success to quickly climbing the corporate ladder and wanted to be a CEO before the age of 35.
I am aware that she originally got him to go to dinner with her because she allegedly had a job lead for him, which would have been a promotion. The job was a ruse, but he took the bait.
After he took the bait, he had to come up with a list of my faults so that he could assuage his conscience and blame me.
One caveat: no one is perfect, but when someone starts having an affair, they will see their spouse in a very negative light and often make up flaws that simply do not exist.
I know and knew where my flaws were, but my ex was saying things that simply were not true and that were just the opposite of everything he had said and believed prior to that.
When recovering from an affair, a wayward spouse MUST find value in his partner once again. He must stop believing the lies that the OW told him or implied since many OW's sabotage a marriage by either subtle or bold put-downs of the wife.
The same thing goes for female wayward spouses—whatever their excuse is or was, needs to be seen for what it is—a justification that helped them carry out the affair. Female wayward spouses are just as capable as male wayward spouses to re-write the entire history of the marriage.
Both genders need to find the real value in their partner and drop the illusion that someone else is better. Everyone has good points and flaws, but it is best to focus on the good in one's spouse.
A caveat: sometimes wayward spouses are emotionally and physically abusive and have been during their entire marriage. Or sometimes wayward spouses have been life-long addicts and their addiction affects every aspect of their lives, including their financial stability.
In these cases, an affair is the least of the problems. There is no sense in trying to foolishly build up the good points in someone who (literally) pushes you down the stairs. There is no sense in trying to rebuild a relationship with someone who chronically uses drugs, or someone who continually convinces you that you are crazy and/or worthless.
Some marriages are extremely unhealthy and soul-shattering. When an affair happens, that is often a door opening that will allow someone to get out of an unhealthy marriage.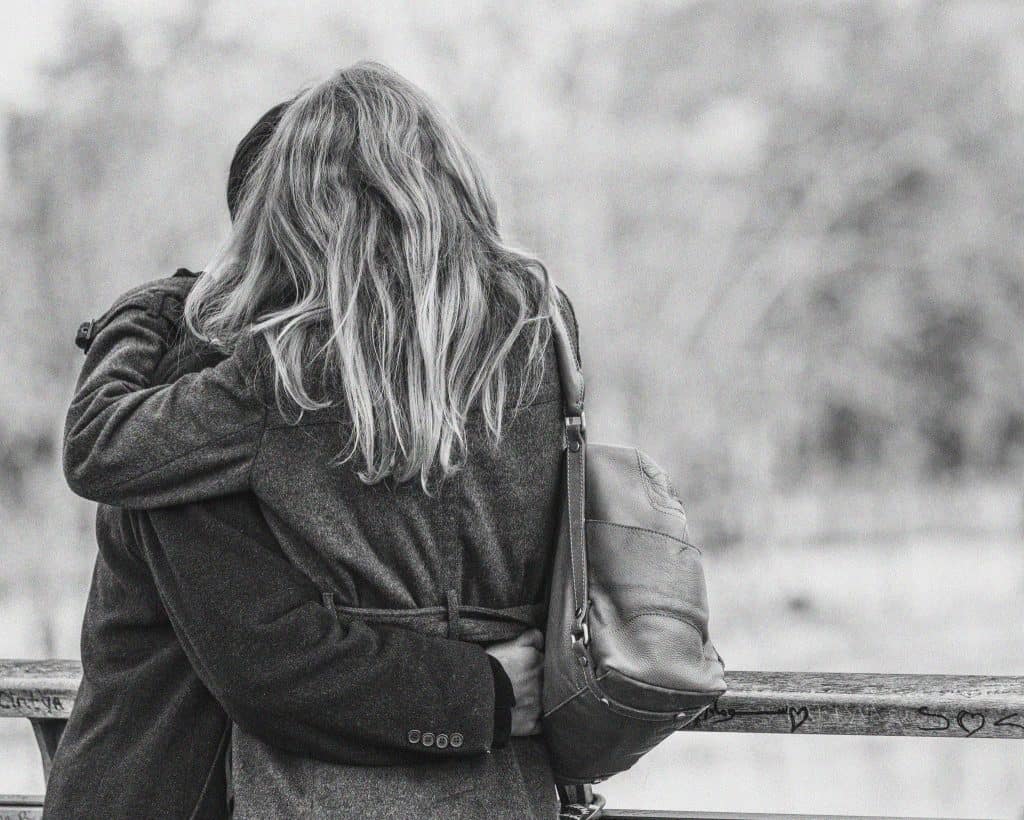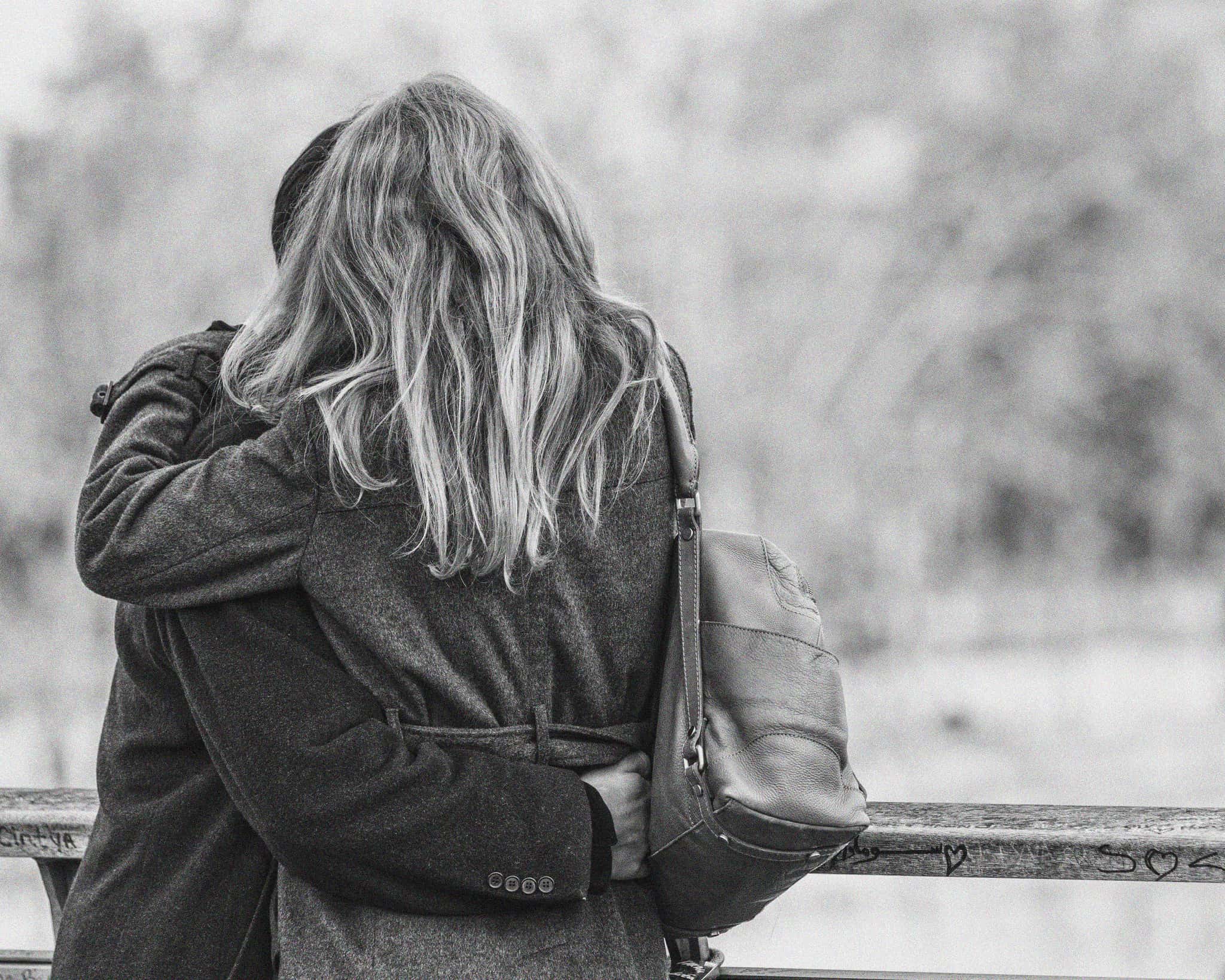 Kindness
Kindness includes unselfish love, sincerity, and empathy. A person who is truly kind to the core weighs the needs of others along with his or her own needs. A kind person chooses not to harm others.
A kind person actively refrains from actions that he or she knows will harm others, especially the people he or she loves. A kind person treats everyone with a measure of respect and regard, especially when no one else is looking.
There is a difference between the two words 'kind' and 'nice.' Kindness is a core quality that serves as a guidance system for every behavior and every decision.  If a person is genuinely kind, kindness infuses everything they do. Mother Theresa was kind.
Mother Teresa said,
We think sometimes that poverty is only being hungry, naked and homeless. The poverty of being unwanted, unloved and uncared for is the greatest poverty. We must start in our own homes to remedy this kind of poverty."
As you can see, kindness is a mindset that is based upon actively doing good for others.
On the other hand, there is 'nice.' Anyone can be nice and anyone can be charming. I like to reference Ted Bundy frequently because he is really the best example we have of this distinction. The people I know who knew Ted Bundy personally describe him as, "the nicest guy in the world."
Being nice and being charming are both behavioral choices that can be used to manipulate others. Of course, genuinely kind people are also publically viewed as nice, but we still cannot mistake mere charm/niceness for kindness.
People use charm to get things from others. People use niceness as a smoke screen to hide character deficits. Charm and mere niceness are not authentic since they are behaviors chosen to slip under the radar.
Ironically, since truly kind people are generally authentic, they will probably tell you about their bad day and will not try to project a false self.  Most of all, a truly kind person is motivated by giving unselfishly to others and doing good in the world. A kind person knows his or her reward is in the good that he or she does for others. Doing good for others is an expression of the kind person's highest self.
Choosing a kind partner is probably the most important decision one can make in life.
That does not mean kind people are perfect—everyone makes mistakes. Kind people get depressed and are not exempt from the cares of the world. Even kind people have bad days where they can be tempted by an affair. They are only human.
Still, someone who is truly kind would not be capable of carrying out an affair because they know an affair would cause them to hurt so many innocent people.
Kind people will almost always take the high road. They are generally trustworthy since they live from a standpoint of trying to do the highest good for everyone.
These days, truly kind people are getting more difficult to find. But, this should be one of our highest goals as individuals.
Affair Proof a Marriage – Walking the Line (Summary)
All of us must be able to 'smell' the danger of an affair around us. Having an affair is easier than ever. Every type of 'fantasy' or 'fetish' experience is out there for the taking if people choose to cross the line.
While we cannot live a life in paranoia, we also must be aware that infidelity is just a click away.
If we are recovering from an affair, each spouse (especially the wayward spouse) must rethink how they relate. Wayward spouses must rid themselves of the character traits that led them to have an affair in the first place.
Most of all, it would be beneficial for wayward spouses to build up the character traits we have discussed in this blog. Sometimes it is easier to come at a problem from a positive perspective—that is, instead of dwelling on negative traits, start actively practicing positive traits. If you practice them long enough, soon they will become habit and easily override negative traits.
Some of you might be in a situation where your spouse does not want to practice these behaviors that are good for a marriage. If they practice just one, such as accountability, they can make a big step forward. Of all these habits, I would say that accountability is the most important trait for a wayward spouse to practice. (Most affairs are about NOT being accountable for one's feelings, choices, and behaviors.)
Finally, we live in the real world where where change takes sincere effort. Sometimes people do not want to change. When they do not want to change, all we can do is set boundaries and do what is best for us regardless of another's actions.
Do not forget, regardless of what others do, that we have free will and we can control our actions and reactions as well the way we think about the events in life that happen to us. Do not ever give up your power to another by allowing them to make you feel helpless. You are never helpless and always have a choice on how to respond. Regardless of what another does, you can work on you and live a full life.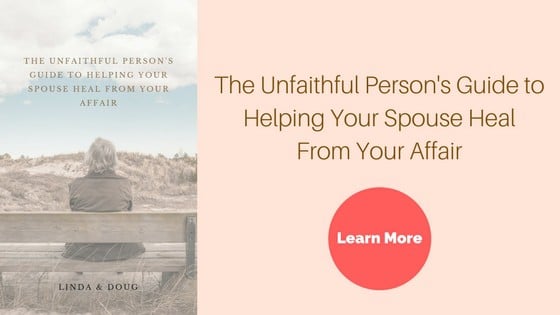 Sources: 
Amanda Chatel. Happy Couples Are Emotionally Interdependent, Says New Study, Plus 7 Other Facts About Your Brain And Body On Love. From
https://www.bustle.com/articles/104284-happy-couples-are-emotionally-interdependent-says-new-study-plus-7-other-facts-about-your-brain-and
Thomas H. Maugh II. Study's Advice to Husbands: Accept Wife's Influence. From
http://articles.latimes.com/1998/feb/21/news/mn-21412
Mel Schwartz. Seeking Authenticity. From https://www.psychologytoday.com/blog/shift-mind/201208/seeking-authenticity