You, as a betrayed spouse, must shut down conversations where a cheater plays the victim card or rationalize away their actions.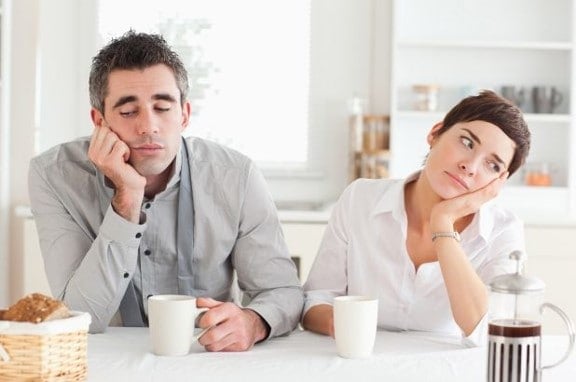 By Sarah P.
Sometimes when a wayward spouse's cheating is found out, a common thing they will do is attempt to frame themselves as the victim of a betrayed spouse.
When they frame themselves as the victim, they often hope to do the following:
They hope to remove themselves from being accountable for their behavior
They hope to frame themselves as a victim in order to save their reputation in the eyes of others and in their own eyes
They hope to elicit sympathy from outsiders rather than disgust
They hope to turn the focus away from themselves and onto the betrayed spouse
They hope to avoid the consequences of their behavior
They hope to cause the betrayed spouse to feel inferior so that the betrayed spouse will take the burden of marital recovery onto themselves
They hope to keep living life as if nothing happened
These strategies are meant to shut down dialogue about the affair so they can more easily sweep their actions under the carpet. Most of all, these strategies are meant to help them avoid any consequences of their behavior.
After all, who would ever expect a (real) victim to accept consequences? Therefore, some wayward spouses will be impelled to play the role of the victim. It's a winning situation for them, but it is a losing and heartbreaking situation for a betrayed spouse.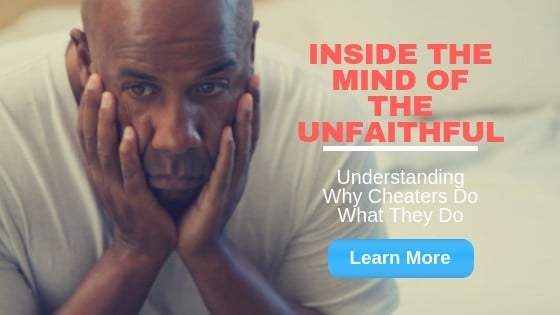 A Peek into the Mind of the Cheater Who Plays the Victim Card
I found a great example of this phenomenon written by a woman who had posted her story anonymously on a message board. Her story was about her cheating boyfriend who played the victim. Her (ex) cheater's utter lack of insight was the attribute of her story that stood out the most. Her (ex) cheater was simply unable to comprehend standard moral values, let alone common decency.
In her story she recounted:
"We'd been together 3 years. He cheated on me with a girl he worked with. I found out, and he was angry that I'd found out. He broke up with me because he said "you're too much, I can't handle being with you when you're like this." Despite that, told me nothing was going on with the girl, it was just a fling.
Within a week of breaking up, he was going out on dates with her and kissing her. When I called him on it, he told me it was nothing and "we've broken up so why do you care?" (Maybe because we were still living together and it's a dick-move?) He said he'd move out, but made no attempts to find a new place.
After 5 weeks, I was fed up and found my own place. [My cheater] said he wanted to be friends, and that he didn't want to lose me, so he begged to come around for dinner and hang out … which inevitably turned into him wanting sex, which I declined. So, then he [figured out] that I wouldn't have sex with him and he told me he didn't want to talk to me anymore. I told him that was fine – I was moving on, seeing someone else … he told me how hurt he was that I was seeing someone else. (Remember that time you CHEATED on me when we were in a relationship!?)
We haven't spoken for a couple of months now … but he emailed today to ask if he could borrow my motorbike jacket so that some new girl he's seeing can wear it when he takes her on a motorbike ride … SERIOUSLY!?! Life has been 100000x better without him in it. He's immature, an idiot, rude, inconsiderate, and ultimately, a jerk!"
The man described above has truly flawed thinking. He considered the following abnormal events, beliefs, and actions to be normal:
He cheated on his girlfriend with a coworker, but said that it did not count as cheating because it was a fling. Um, a fling still qualifies as infidelity.
He told his girlfriend that he couldn't handle her "being like this" because his girlfriend found out he was cheating. He turned the blame back on his girlfriend because she found out about his philandering and her knowledge of his philandering made her the issue. Say what?
He refused to move out of their shared home even though he was seeing someone else. If you find someone else, you LEAVE.
His victim/betrayed girlfriend had to leave their shared apartment because he would not; this was completely normal to him. It's not normal at all!
He pretended he wanted to be friends, while in reality he wanted to have his cake and eat it too by having a sexual relationship with his ex in addition to all the new women he was having sex with. Not normal!
He felt further victimized when his actual victim had rightly moved on to someone else. This is classic behavior when a cheater plays the victim.  Can we say hypocrite?
The icing on the cake was that he wanted to borrow his ex-girlfriends motorcycle jacket so that his new date could wear it. I have no words to describe such arrogance.
Frankly, I do not understand how (biological) adults can retain such a lack of insight into their behaviors and how their behaviors affect others.
When wayward spouses cheat, some have a pattern of a tremendous lack of insight. People with such a gross lack of insight seem to have personalities that correlate to them falsely believing themselves to be victims.
If you are dealing with a spouse  who lacks insight, telling a wayward spouse the items below will likely fall on deaf ears:
You hurt me
You destroyed my trust
I can't get over what you did
I need your support in healing
I need to see some remorse from you
You ruined my life
I need you to take ownership
I need you to help restore the marriage
You need to fix what you broke
You have devastated me
Such phrases will often cause victim-oriented wayward spouses to shift blame onto the betrayed. In fact, some wayward spouses can say really outrageous things when their motives are questioned.
Here is a list of the most insane things I have personally heard wayward spouses say in my off-line life to excuse their bad behavior:
"My first wife couldn't bend like a pretzel; what was I supposed to do?" said a man who left his beautiful wife of 25 years for trailer trash.
"My wife got her PhD after our kids grew up and I couldn't relate to her. I could only relate to (female colleague) after that; she was the ONLY person who understood me." said a man with a PhD who had been married to his wife for 22 years.
"Don't you know how hard it is when both the nanny and her mother were offering a steady supply of sex? How could you expect me to turn that down?" said a man who has been married for 17 years and had a special needs child who was being neglected by the nanny because dad was too busy in the bedroom with nanny and/or the nanny's mom.
"You are very stupid you know and that is your fault. You should have known that someone who looks like me married you only to get citizenship," said an Eastern European woman to her American husband after he caught her cheating with his friend.
With such irrational behavior, betrayed spouses are often left wondering what to do. When this happens, it is time to stick to the fact that a wayward spouse cheated and that cheating is a choice born from his or her free will.
When the Cheater Plays the Victim – Fighting Back with the Legal Principle of Res Ipsa Loquitur 
In Latin, Res Ipsa Loquitor means that something that speaks for itself. When a cheater plays the victim, the number one thing that I recommend doing is reminding them of their choice to have an affair.
The fact that they chose to commit adultery is something that speaks for itself. It is a concrete act; it is a fact; it is an event that cannot be undone, and it is an event that will not go way if you ignore it.
In the area of Tort Law in the United States, res ipsa loquitur is a common theme, usually in cases that involve negligence. But, I think it is useful to keep in mind when dealing with wayward spouses. Let me provide you with the legal context before I extrapolate further on infidelity.
"Res ipsa loquitur is Latin, and when translated directly means the thing speaks for itself. Under the common law of negligence, the res ipsa loquitur doctrine indicates that a breach of a party's duty of care may be inferred from the events that occurred. In other words, the negligence is so obvious that you can tell that someone had a negligent hand in what happened.
When an accident happens, it could be that the property owner breached his duty of care. However, with res ipsa loquitur, the breach is so apparent that there is a presumption of the breach of duty and the plaintiff does not need to provide extensive evidence, if any, of the breach. Thus, the negligence speaks for itself.
Moreover, the doctrine indicates that the inference of the negligence is so strong that it does not matter if the harmed party behaved negligently. Again, here it's so obvious that there was negligence (even if the injured person was acting in a negligent way themselves) it will not matter; the negligence is presumed, regardless of these circumstances. In fact, the cases frequently do not include actual evidence of how the harmed party acted whatsoever.
Various examples of res ipsa loquitur include the following: a piano falling from a window and landing on an individual, a barrel falling from a skyscraper and harming someone below, a sponge is left inside a patient following surgery or when the carcass of an animal is discovered inside a food can. A party seeking a civil suit will merely need to demonstrate occurrence of the event." (1)
If you're the unfaithful, get it, read it and carefully consider the advice. If you're the betrayed, give it to your unfaithful spouse.
In these legal cases, the facts are clear and indisputable. In court, a plaintiff will not have to prove anything except for the fact that the defendant harmed them. In a court of law, the Plaintiff's behavior is not even considered; it doesn't matter what the Plaintiff did; what matters is the harmful and observable outcome.
 The act speaks for itself; as a result there is no discussion of blame; a Plaintiff is often owed reparations for the harmful act of the defendant.
I like to extend the principle of res ipsa loquitur when discussing infidelity…
When a cheater plays the victim card, the best strategy is to take a page from the US legal system. Instead of arguing or debating, simply remind the wayward spouse that he or she caused harm that is factual, concrete, identifiable, and has negative repercussions for the betrayed.
Anytime your wayward spouse attempts to blame you, simply remind them that they chose to cheat.
It does not matter if they say they cheated because it was a rainy day, they were stuck indoors, and an attractive coworker offered themselves on a platter.
The circumstances of why they cheated do not matter; only the act of infidelity matters. It does not matter what a wayward spouse's perception of his or her marriage was, the fact remains that he or she had an affair.
Betrayed spouses must resist the urge to engage in dialogue where they are blamed.
Infidelity comes from a flaw that is inside a person's individual character structure. Still, even if a person has a character flaw that inclines them towards being unfaithful, choice enters to matter. Their individual free will is involved and a person CHOOSES to be unfaithful (or not). There is no external force that causes an individual to have an affair.
Let's talk about baseball for a moment.
If a person throws a baseball, it is governed by the laws of gravity, which are external. A baseball will fall to the ground if it is not caught and a baseball has no say in its destiny. External forces determine the destiny of a baseball.
A baseball cannot choose whether it falls to the ground because a baseball does not have the ability to affect the physical law of gravity, a law which is set in stone.
Now let's talk about human beings, who have always had free will. (Even if a person's physical free will is restricted in a situation, such as being in prison, his thoughts are still his own).
A person has free will over his or her choices. Each person must decide who he or she will be each day. An individual must decide whether or not he or she will give into base urges or continue to keep promises.
Cheating is a choice, not a law of nature and not a destiny.
There is no cause acting outside of an individual spouse that requires infidelity to be the only outcome.
In Summary
This article is meant to reinforce that cheating is a choice. This article is meant to encourage betrayed spouses to remember that their spouse's choice to cheat is a fact that is set in stone and an event that speaks for itself.
You must resist the urge as a betrayed spouse to believe you did something to cause your spouse's actions. You, as a betrayed spouse, must shut down conversations where a cheater plays the victim card or rationalize away their actions.
Finally, how have you been doing this week? What are your biggest struggles? Do you have experiences where your wayward spouse has played the victim? What did your spouse say or do? Do you struggle with feeling responsible for your wayward spouse's actions?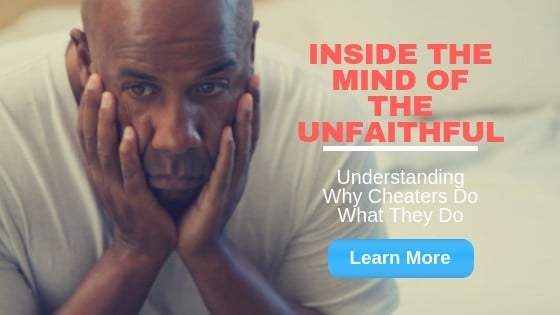 Sources:
https://study.com/academy/lesson/res-ipsa-loquitur-definition-examples-cases.html