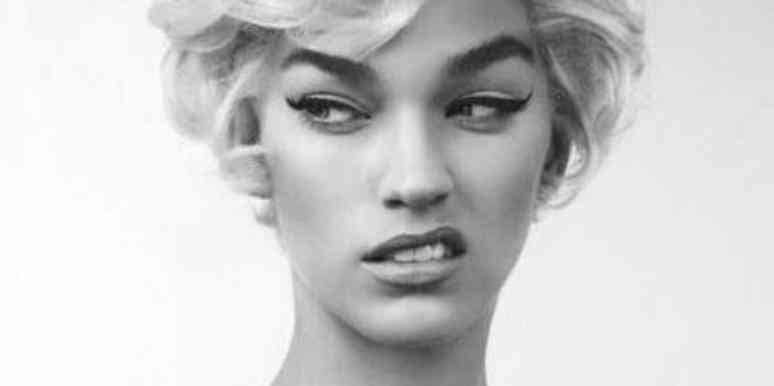 By Sarah P.
It is an unmistakable look and you have probably seen it on the cheater's face after you found out about the affair. The cat was out of the bag: your spouse was now a confirmed cheater and yet your spouse was looking at YOU with disgust.
You are the one that should be looking at them with disgust, but instead the cheater is looking at you with disgust.
You are not the person who had the affair; your wayward spouse was the person who had the affair. So if anyone should be looking at another person with disgust, it is you: you should be looking at your wayward spouse with utter, unbridled disgust.
So where does this disgust come from on the part of your wayward spouse?
I believe it comes from the change in the relationship and the knowledge that the person you thought you knew was not that person at all. Many cheaters do not want to be found out and when they are found out, they are FURIOUS. When they are furious, they will look at you with disgust.
I believe the look of disgust on the cheater's face also comes from entitlement. The cheater believes he or she is entitled to an affair. So when you find out, the cheater thinks in their mind:
"How dare my spouse be angry. I was entitled to that affair because of (fill in the blank). How dare my spouse be angry with me when they drove me into the arms of (insert name of lover) by (insert random act)."
And so they look at you, their victim, with utter disgust.
It's Like a Game
Trying to listen to people defend an affair reminds me of the childhood game of Mad-Libs. The audience does not know what the story is about.
They are just asked to name random nouns, pronouns, verbs, adverbs, and adjectives. These random words are filled into blanks and a story is read aloud by the teacher. And it sounds like nonsense after it is read aloud and everyone laughs because the story makes no sense.
But, when a cheater decides to use the story with random words it is meant to confuse, but it also illustrates how meaningless the story is. You cannot make someone cheat and so there is no valid reason. The more absurd the reason they name, the more they confuse.
Here is a cheater's version of Mad-Libs:
One day I was out at (name location) and suddenly (random event occurred.)
That was when I found (name lover) on the (noun) and (name lover) said he/she was (name emotion). I had an affair with (name lover) because you (name random act). Why are you blaming me? You are the one who (insert another random act).
One day I was out at (garbage dump) and suddenly (a giant truck of banana peels was dumped on top of me). That was when I found (Harry) on the (ground) and (Harry) said he was (so happy because he had won $5 from the lottery that day, but Harry was also sad because the ticket was in the banana peels). I had an affair with (Harry) because you (didn't throw out the expired milk). Why are you blaming me? You are the one who (didn't clean the lawn mower blades on Tuesday).
That is how irrationally people think and act when they are having an affair. They pull things out of the air that make no sense to any logical person and then they blame you.
You are busy trying to make sense of the irrational thing that you heard, what it means, and why you are being blamed for it.
While you are doing this feat of mental acrobatics, the cheater will look at you with disgust. You will see his or her disgust and if all goes as planned, you will feel disgusting.
The tables have been turned and you have taken the blame for an affair… you should have known to throw out the expired milk and clean the lawnmower blades on Tuesday. Why didn't you pay more attention!
If you take the blame, many more looks of disgust will follow.
Change Your Thought Process – The Blame is Not Yours to Take
Why Do Cheaters Do That?
Jackie Pilossoph from the Huffington Post explains it well:
"When someone admits to cheating, the entire relationship instantly changes. All of the trust is wiped away at that moment in time. Even if the spouse knew about the cheating in their gut (before the cheater admitted it), the trust wasn't really gone until it was confirmed. People hold onto this little tiny piece of hope that somehow, there is some explanation that isn't betrayal. So, the cheater who denies it doesn't want that change to occur—the trust to be destroyed. He or she doesn't want to change the status quo of the marriage. So, it's easier to just keep lying.
To those who confronted a cheater and he or she denied it, here is my advice. Trust your gut. If you think he or she is cheating, he or she is, even if they deny it. I could be wrong, but that's how I feel. Don't let your spouse tell you that you are being paranoid, that you are crazy, that you are insecure. He or she is doing that because they are stalling for time. They will do or say anything not to get caught. They are desperate so they will make the spouse think it is THEM, that it's THEIR issue. These kinds of cheaters are infuriating to me. Not only are they cheating, but they are making their spouse feel badly about themselves!!
I know a woman whose husband was cheating on her for years. She always suspected it, but her husband would say, "Please don't be that insecure girl. Don't be paranoid…
The cheater, in an attempt to rid himself of any wrongdoing or blame, turns it around and blames the cheatee! …The cheater refuses to take accountability or accept responsibility for doing anything wrong. Instead, he or she will tell the spouse, "You were cold. You were distant. You were mean to me. You deserved this." This way, the cheater lets himself off the hook and justifies the cheating. Usually in these cases, the cheater becomes really mean and vindictive, divorces are horrible in these kinds of cases, it's an all out war, and the cheater HATES his or her ex with a vengeance. Why? Because sadly enough, he or she hates him or herself and has displaced this hate to the spouse. It is a coping mechanism. It is a disgusting and horrible coping mechanism." (1)
But, Really, Why Do They Cheat and Then Blame You?
I believe that many people who have affairs do so because they have some kind of hole inside their hearts and they do not feel complete as people. They look to their spouse to meet their needs and to make them feel complete as people. Perhaps in the beginning, their spouse was able to temporarily fill this hole for them, especially during the thrill of new romance.
But, as the years went by, this endless hole in their hearts couldn't be filled. Life happened. Other things got in the way, such as children. Most people who have children have an idealized view before they have them: "oh how romantic to see how my spouse's face combines with mine! We will create a new "us" being and that is the most romantic thing of all!"
Then the baby is born. They find out that it's not the idyllic life that they expected. In fact, children change marriages to such an extent that sometimes married couples feel like they are strangers living in the same house. But, that's not the fault of the child. Life is different and a child cannot be blamed for false expectations.
People with a solid moral center will get lonely and do get lonely. But, they will not act on it with someone else. They will ask their spouse for date nights, they will find ways to connect with their spouse, and they will realize that if they invest in their marriage more than ever before, this will pay dividends once the children are grown. But, both spouses have to invest in each other.
If a spouse happens to be narcissistic or extremely selfish, he or she will have a very hard time with children in the house because he or she is no longer the focus of attention or the star of the show.
Narcissists cannot stand being upstaged by a child and often go looking for new sources of attention. 
Other times, nice but flawed people never developed the tools to deal with loneliness. Turning down positive attention that is thrown their way is difficult. So, they bathe in the positive attention.
How Some Deal with Attention
To some degree, everyone wants to know they are still lovable, interesting, or desirable and "they still have it." If a person is capable of reveling in attention thrown their way and going home happily to their spouse, this is not harmful. It's one of the flaws inherent in human nature, but if a person can keep it in check, then it may not cause a disaster.
One time I had a male coworker and he and his wife were crazy about each other. But, one day he started talking about infidelity and how he and his wife dealt with preventing it. The relationship of this couple had did not match their physical appearance. Both the husband and the wife were each over 300 pounds and were t-shirt and sweat pants folks.
Each of them perceived themselves and each other as highly desirable sexual objects. While at work, the husband (who was my coworker) might announce to a group of us that Cheryl * in accounting was wearing a dress that showed the lines of her derriere. Then he announced, "I shall take that home as inspiration tonight."
He had said things like this several times in small group meetings. I remember the day someone sitting in the group asked him what he meant.
He said, "My wife and I are both very sexual people and we each appreciate people who are hot. Our rule is that when we see hot people and get inspired, we go home, tell each other about the hot people we saw that day, and channel that sexual energy into one another and use it in our love life."
Well, then, he left nothing to the imagination.
We were all in our late 20's at the time and so no one thought anything about that conversation. We all just said, "Huh, That's interesting," and went back to work.
But, his comments stuck in my mind for several reasons:
This couple was an ideal example of body positivity. They did not allow their weight to hold them back or feel less than and this was inspiring to see.
This couple was aware that workplace affairs happen all the time and they didn't ignore it.
They dealt with the idea of attraction to other people in the workplace or otherwise by using it as a way to kindle the home fires.
They each had a spoken and completely understood agreement between the two of them that all out of control lust would be addressed by taking these bodily lusts out on each other each day.
They also had open dialogues about any coworkers who were entering fantasies more than usual and ensured that neither person strayed.
I think the way this couple deals with attraction to others is a good start. I am not sure that would work for me; I am pretty sure it would really make me angry and start reconsidering my relationship. Because if everyone outside the house is so inspiring, then I would start looking for someone who was inspired by me.
But, it worked for them.
Back to That Look of Disgust
The people who blame the betrayed spouses at all costs usually have no core selves. Since they have no core selves, they cling like a cat on a curtain to maintain a social face.
They simply cannot see themselves as the bad guy or the bad girl. Their social mask as a "good person" cannot be compromised. It's all they have.
 So they find you to be a disgusting human being because only disgusting human beings could make them cheat.
They point out all kinds of flaws in their mind about you.
If they cannot find fault, they will turn positives into negatives.
And this is not your fault.
This is their failing because they have a script in their minds. They feel very entitled to a certain type of attention. They feel entitled to a certain type of marriage.  If they cheated, they believed it is because you did not fulfill whatever that script was in their minds. You let them down. Since you let them down, you made them cheat.  You become an object of disgust; you have let them down; and it's all your fault.
They have put you on a pedestal in the past. They have expected you to meet their every need as a human being. They expected you to make them laugh to keep them entertained. They expected you to be the perfect partner in an intimate setting. You were supposed to fill that hole in their mind and in their soul and you failed.
You were supposed to take their pain away. You were supposed to make life great. But you failed and they feel victimized by you. They feel like victims who had to find the arms of another because you let them down.
You were supposed to be the perfect person and you fell short.
The way that many cheaters think is so completely warped, no normal person would recognize it.
No one can fill a hole in another person's soul. A person who expects this, needs to go to therapy and they need to address all their childhood wounds and work through these issues.
They must do this for themselves because no one else can do it for them. If they think that someone else can magically fill up the hole that they feel inside themselves, they will become serial monogamists or serial cheaters.
They will live their life using others – they are emotional and soul vampires. They will take from you and will continue taking from you until they no longer get that high OR until you walk away. Walk away before they run you dry.
Or the might meet someone new and project perfection onto this person. It's very easy to project perfection onto someone when you don't even know the person. It's absolutely ludicrous.
So it is, many cheaters go through their lives using people outside themselves to fill them up. Once they have taken all they can from a person, they dump that person and go onto the next. Many never see themselves as the issue. 
A spouse like this has made up a terrible story in his or her mind about you and has made up an idyllic story in his or her mind about the other person.
Turn the Tables
After you have found out that your spouse has cheated, I believe that you should turn the tables. I believe that you should go out and buy some new clothes, get some new friends, perhaps join a new gym, and you should live your life without your spouse for a while.
You can live in the same house, but I would encourage you to ignore your spouse for a while and to actually work on building your self-esteem back up. It is their job now to make things right with you.
Almost all wayward spouses will try to take your power away. That is their number one tactic. And the number one thing that you have is your power; specifically empowerment in general.
When you find out that your spouse has cheated on you, do not burst into tears. You should look at your spouse as if they are the most disgusting person to have ever come across.
The thing that makes me the most angry about cheaters is not only have they broken vows to their spouse, not only have they crushed the hearts of their spouse, and crushed the trust of their spouse, they feel entitled to all of these things that they have done.
They are entitled to none of these things and you must always remember that they are the one who must make things up to you and not vice versa. 
Some wayward spouses refuse to break it off with the affair partner. Or, they lie about breaking it off with the affair partner. Do not be surprised if it causes your spouse to go underground with the affair and watch for it.
Many betrayed spouses report having up to three or four – or more – d-days. So you must be mindful even if your husband/wife says that he/she has broken off the affair. People often boomerang back. You need to stay on guard for several months.
You must obtain concrete proof that the affair is over.
In theory, you don't have a marriage if your spouse is still cheating…and yet you are technically not free to date.  A situation where your spouse won't leave the affair partner and yet you are still married puts you in a state of limbo.  However, you do have control of the situation and can live your life by getting to know your interests again.
You are free to go out with your girlfriends and do what you want. You are free to take vacations by yourself and spend a lot of time by yourself. Your spouse has broken the marriage contract and so until it is repaired you, really don't have duties as a spouse.
When the marriage contract is broken by an affair, you have no obligation to your spouse as a friend, a wife/husband, or a lover. You are free to go and explore the world as you wish until your wayward spouse has remedied the situation.
To remedy the situation, they must break off the relationship with the affair partner forever.
They need to apologize, show remorse, and go to therapy. Until they have remedied their part of the contract, there is no marriage.
While you might still be married under the eyes of the law, you are no longer obligated as a marriage partner. You are free to pursue other jobs, life situations, and other hobbies.
So many people think they are stuck when their spouse is trying to choose between them and a lover. No one is stuck unless they allow themselves to be. Kick your spouse out of the house and pursue a life you want. You have a choice too.
You must never forget you have options. And if there are to be looks of disgust, betrayed spouses have dibs on them. Do not ever tolerate such looks from wayward spouses.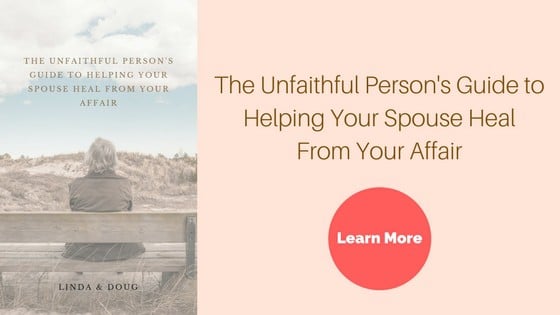 Sources: 
From: https://www.huffingtonpost.com/entry/heres-what-happens-when-you-confront-a-cheater_us_596f7444e4b07f87578e6d83
Photo:  https://weheartit.com/