A blog member shares her thoughts on the importance of introspection on the part of the betrayed spouse with respect to where the marriage went off track.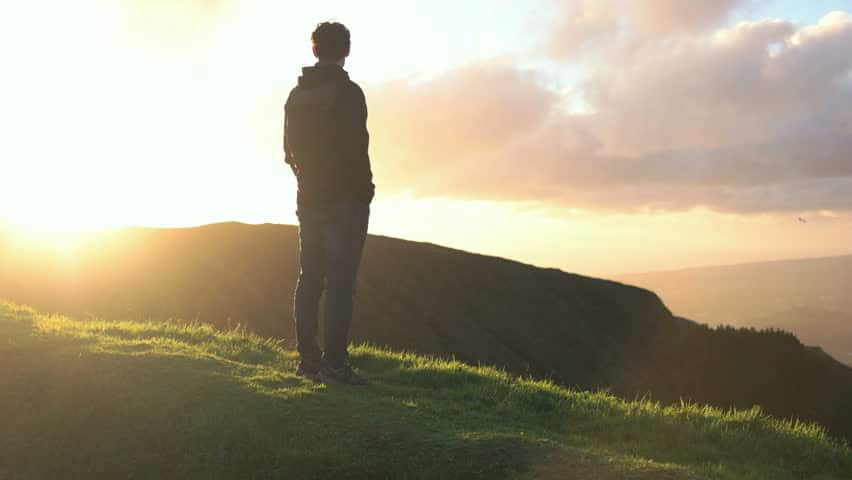 By 'Blindsided'
I am Blindsided. I chose this name for this site, because that is what happened to me. I was 100% blindsided when I found out, quite accidentally that my husband was engaged in an affair.
At the time – my D Day – I did not know that it was an emotional affair, nor had I ever heard the term. But that is what it was. An emotional affair, or in my opinion more accurately, an addiction that he could not escape for several months.
One night, 8 months ago, I "broke into" my husband's computer to activate his Find My Phone app – He had literally disappeared, a man who is never without his phone, and tracking his phone was my last panicked attempt to find him after repeated texts and phone calls from me went unanswered over a 4+ hour period that went into the wee hours of the morning. I found an email thread between him and (what I now know to be) the OW.
I have never been so shocked at anything in my entire life. I thought my heart had been ripped from my chest. We had been married for 34 years, neither of us had ever had an affair, of any kind. We were, at that time, in a difficult stage of our marriage due to several factors, mostly financial. We had become roommates. We were struggling.
As I said, it has been 8 months, and we are doing better than I ever would have thought we could be. Maybe one day I will go into more detail of my story, but that is not the purpose of this post.
Introspection On the Part of the Betrayed Spouse – Here is why I wrote this:
While I have not read each and every blog post, there is one topic I have seen very little on, or have only seen in digging back several years in posts  – introspection on the part of the Betrayed Spouse.
The key to my current state of relative sanity has been the very difficult process (with the help of a wonderful therapist) to go back in time to when our marriage started to go off the rails – long before my husband's emotional affair –  and to examine my part, his part, our part in the "emotional separation" of our now 35-year marriage.
Let me be clear: I do not believe his affair was my fault, nor does he. He 100% owns what he did. He does not blame me, though he made a stab at it early on.
I DID blame myself, for a very short time, but I got over that very quickly. HE made a choice. HE is in the wrong. HE lied. HE continued his affair for far too long.
AND the reality is, at least in OUR marriage, the number 1 contributing factor in his choice was how shitty he felt about himself, how little he thought of himself, and how desperate he was for someone to make him feel special, wanted.
He is working on understanding that he needs to do that for himself. But the reality is that in a healthy marriage, spouses respect, admire and tend to one another, and neither of us were doing that. We had an unhealthy marriage before he made that fateful, stupid, traumatizing, awful choice. And I had a part in that.
I have visions of some of you screaming at your computers right now … and jumping right to the Comment section to nail me on this. Have at it. I understand.
I recognize my part in leaving him emotionally – again, this was before the EA, starting about three and half years before. We had/have a dire financial situation that tore all of the trust out of me – my trust in my husband, and in myself.  I took the coward's way out.
I didn't have the energy, or maybe better said, I didn't reserve the energy for our relationship. I allowed myself to be numb, to simply put one foot in front of the other and exist. I allowed myself to settle for less than I deserved. I am guilty of becoming a roommate.
I didn't want to work hard, I didn't want to allow myself to dream, and have them dashed. I didn't want to let him in – I didn't know if I could survive another 'hurt'.
He has told me that he didn't think I wanted him. I didn't think he wanted me either, and I did ask, but only a few times, and not that directly. So, I shut down too. But I am wide awake now.
None of my actions excuse or explain why he made his choice.
As we work to rebuild our marriage – or better said, build a new marriage – we have to work on all the problems, not just the affair. We need to face the history that brought us to this terrible place. The affair did not occur in a vacuum. There was a genesis, a metamorphosis of our relationship that in reflection is instructive as to how we need to create our future.
I, like many of you, have spent the time since D Day in various states – too many to list, but summarized as – debilitating sadness, grief, anger and anxiety/trauma. I have made the choice to broaden my scope of healing so that this horrible affair does not define me, us, our marriage.
It is HARD – the hardest thing I have ever done. And I am strong, stronger than I ever thought I was (and until this betrayal, I never had a lack of self-esteem).
So while I put one foot in front of the other, emerge from the deep hole I have been in, if I am going to be successful, I need to be introspective. And I need to forgive myself before I can forgive him. That is my focus right now.
(Thanks so much to 'Blindsided' for sharing her experiences with us.  We love to share articles from our readers.  So if you'd  like to submit an article for us to possibly post on the blog, feel free to contact us about your ideas.)