By Sarah P.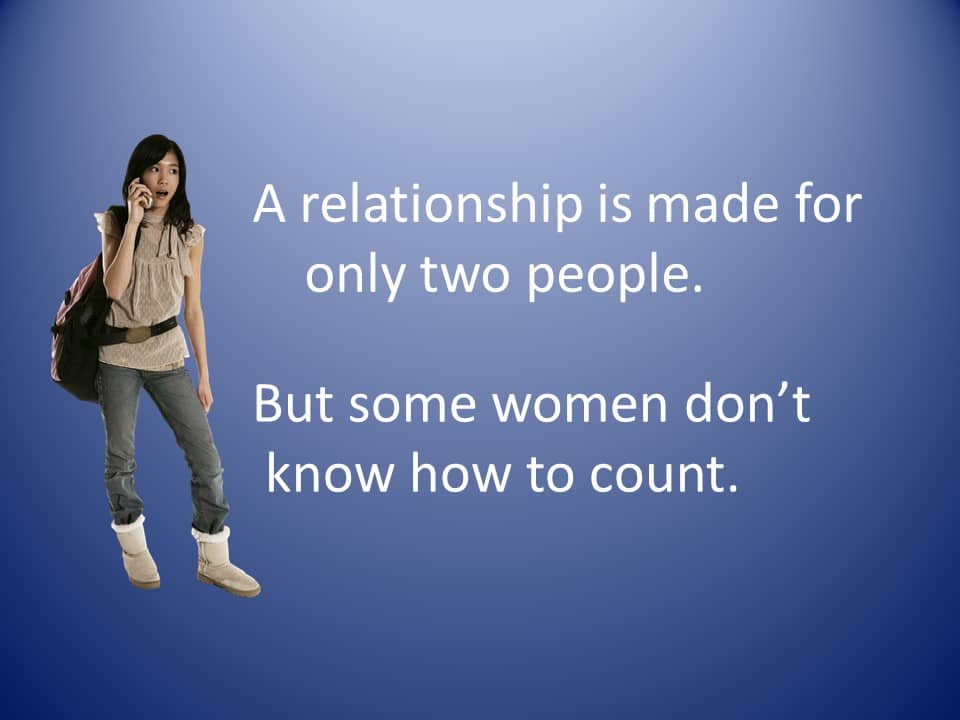 You have heard it many times: when a husband has an affair, he is 100% responsible for the affair. While this is absolutely true, it lets the other woman off the hook.  I want to look at it another way: the wayward husband is 100% responsible for his role in the affair, but the other woman is also 100% responsible for her role in the affair.
That does not necessarily make mathematical sense unless you look at them separately. (That is if it's the wife versus the other woman, the other woman is 100% responsible. If it's the wife versus her wayward husband, the wayward husband is 100% at fault.) 
This post looks specifically at mistresses and their role in the affair. Most of you won't be surprised about the extent of other woman's predatory behavior.
I think it is time to call out the role of the other woman in the affair because there is a lot of focus on the wayward spouse. Some assume that married men are on the hunt and the mistress was just a nice, single girl who couldn't help herself since another's husband doggedly pursued her.
Most of the time, it does not happen like this. But, even if it does, the other woman is an adult and therefore fully responsible for her decisions. She is never the victim, even of men who doggedly pursue her.
It is time to call out the 'other women' in this world who contribute their half to the mess we call infidelity. So, in this article, I am not holding anything back and I am going to call these women out without apology.
Often, the other woman very intentionally pursues a married man knowing full well that he is married and has children. You see she does not care because she is not the wife who will be destroyed by the affair. Besides, the other woman rationalizes, if a wife is not good enough to keep her man then the wife is getting what she deserves. Sound far-fetched?
There are more single women out there than we would like to imagine who are perfectly fine dating married men. In fact, there are many women out there who only date married men. Think that such a woman will be hard to find? Nope. Plug a few keywords into a search engine and you can find quite a few of them proudly discussing their exploits.
Meet 36-year-old Jenny who is also a mother of two daughters. She exclusively dates married men and feels good about her 'empowered' decision. On her decision to exclusively date married men Jenny says this: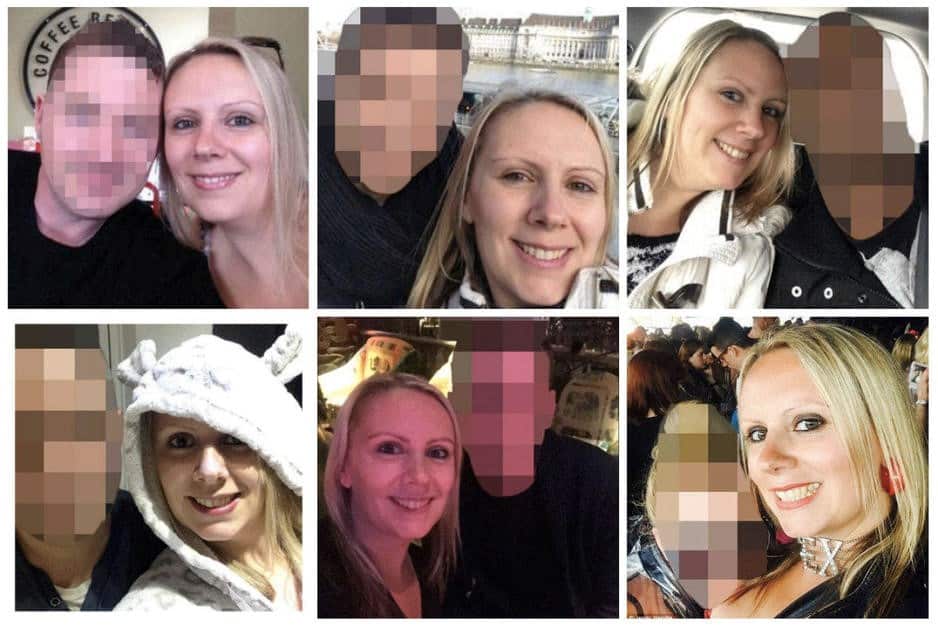 "Dating in today's society has changed, it is so dishonest and I didn't want to be part of it. I realised it is in the male nature to behave this way and firmly believe there's no such thing as a faithful man. I'm not a man hater – I just don't think men are made to be with one woman. So I don't want to try and be in a relationship if it will end in cheating. It was so much better than dating single men as I had a satisfaction of knowing this man would not go behind my back. Being the other woman, not only do you know where you stand, it's flattering that you have been chosen over his wife."
There is so much flawed logic here, so where do I begin? The first piece of flawed logic is the belief that men cannot be faithful. To say this puts men in a position of not having to be responsible for their actions.
The second piece of flawed logic is where Jenny announces that she does not want to be in a marriage where it ends in cheating. Her 'logical' solution? To help married men cheat!
Jenny continues, "'I never feel guilty doing what I'm doing, it takes two to tango. I don't set out to ruin someone's relationship. I feel sad for their wives that their husband is doing this but if he wasn't doing it with me, he would be off doing it with someone else. Why should I be criticised for dating a man who is married? I'm unattached, he's the one having an affair, not me."
Third piece of flawed logic—that is he were not doing it with her he would be doing it with someone else. Jenny is good at deferring blame to the wayward husbands of the world. The irony is that she admits it takes two to tango while at the same time taking any burden off of herself by reassuring herself that if it wasn't for her, the wayward men of the world would be finding someone else with whom to cheat. Maybe and maybe not. As long as there are women who think and behave the way Jenny behaves, it is abundantly clear that women like this do share the burden of making an affair happen.
We might reassure ourselves by thinking that Jenny is a one-of-a-kind and in the minority.  Think again…
Meet Karen, who was happily married and who claims she did not set out to be a mistress, but somehow the 'poor dear' ended up being a mistress in the end.  Karen lost her own husband to infidelity and after the divorce has decided that she wants to be on the other side of the equation as a mistress.
Since then she claims to have 'dated' over 100 married men. She believes that this lifestyle allows her to keep her freedom as well as get the very best men have to offer. That is, when men are having an affair, their time with a mistress is all fun and games and she wants the fun without the day-to-day responsibilities.
Affairs are full of wining, dining, and gifts. But the best part about affairs is that they provide a suspension of reality where bills, dirty clothing, screaming kids, and mortgages don't exist. For those who did not develop coping skills or maturity past that of a toddler, affairs are the perfect kind of relationship.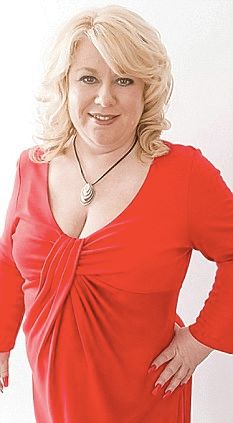 Karen says, "I love being a mistress – married men make much better lovers than single men. I made a lifestyle decision eight years ago to date only men with wives, and I've never been happier. I know many people – especially married women – may be horrified, dismissing me as a selfish floozy, but I'm convinced the life I've chosen is far more satisfying than those of wives stuck in dead-end marriages. This way, I get the best things from a relationship – with none of the domestic drudgery. And the men in my life see me as their chance to escape their mundane lives."
Well, Karen is right about the way that wives get the short end of the stick anytime there is an affair. But instead of calling 'foul' on the whole dynamic, she jumps right in and decides to contribute to it.
But, the most interesting thing about Karen is that though she claims to have 'dated' over 100 married men, she mentioned that if a boyfriend ever cheated on her, she would dump him swiftly. Did I ever say that infidelity is rational? No. And Karen just proves how irrational it all is.
But, the thing that bothers me the most is that Karen is using her body as a human trash receptacle and passing the trash that she collects on to any unknowing lives.
Even if there are no outward signs of STD's, it is 100% guaranteed that she will pass along an STD to all of the innocent wives in the form of the human papilloma virus. You see, condoms don't prevent HPV. HPV is passed along via genital skin to skin contact and the most dangerous forms don't show up as visible genital warts.
So, a betrayed female spouse could be carrying the type of HPV that causes fast-growing cervical cancer. She may not find out about it until she has an abnormal pap smear and there is no telling in what phase the abnormal cells will be by the time they are discovered.
When there is infidelity, with genital contact, passing along HPV is pretty much guaranteed. Think of Karen and all of the men she has slept with. She is a carrier of who knows what and there are many innocent wives who are being infected against their will and without their knowledge.
This is very serious and the significance of it cannot be underestimated. When we get married we expect to be in a situation where we don't catch new STDs. Catching a STD impacts a person's entire being and health and to contract one when you thought you were safe and when you thought you could trust your partner is the biggest betrayal of them all.
Personally, this is the aspect of affairs that I find unforgivable because it is the biggest violation that a betrayed spouse could receive. But, people who cheat just don't think about how their actions impact the sanity, the health, and the wellbeing of the one person to whom they have made a very serious vow: their spouse.
More from mistresses…
If you still aren't convinced that the other woman is 100% responsible for her part in the affair, I wanted to point out some other comments I found online from self-described mistresses to married men. A mistress who calls herself Sedia said, "Personally I think it's fun being the mistress. I don't have to deal with you talking about your emotions, I'm probably doing it cause I don't like your woman and I get to hear you trash talk her. You give me what I want as in physical and material."
Another self-professed mistress added: "I have been seeing a married man for 10 months (he is a colleague). He has been honest with me about himself, he is happily married and is just looking for some fun. I am not his first affair. We both understand this is just for now with no future for us. When this started I was looking for a distraction. Since then, I have grown to have strong feelings for him. I am not jealous of his wife but lately, I have been suspicious of him and another colleague. They have known each other for a very long time, seems to have lots in common and are closer in age (I am much younger than him)."
Finally, a third self-professed (but married) other woman commented: "I am a mistress. Married myself. Every time we meet up I am very excited and happy. Love every moment beforehand when I am getting ready making myself look pretty for him, doing my makeup, choosing my outfit and pack my sex toys to meet in a hotel up in town."
Uh… where are her kids and husband?
I have nothing to say about any of these women because I think their comments tell the whole story: they are eagerly and actively involved, making sure the affair continues. Some actually get off on the idea that they are harming another woman. Not a single one of these women has been coerced and each one continues on their merry, little path of destruction.

Hypocrisy
If you look at polls of the general population, you will find that most Americans will tell you that they are adamantly against infidelity.  Yet, so many of them also participate in infidelity. It is the ultimate hypocrisy.
Liz Currin, PhD, says, "Americans are consistently among the most conservative people in the world when it comes to attitudes toward extramarital sex. For example, 80% of Americans versus 36% of Russians believe that extramarital sex is "always wrong". Yet estimates of American men involved in extramarital affairs range from 22% to 75%; estimates for women range from 14% to 60%. Add to that the statistic that 74% of men and 68% of women say they would have an affair if they knew they would never be caught!" (3)
Ouch. What is most interesting to me is that so many people say they would engage in an affair if they would not get caught. These types of scenarios show the true nature of many people and these are scary people.
The poll goes to show that most Americans do not have integrity because integrity means actually doing the right thing even when someone is not looking or someone won't ever find out.  A person with integrity would walk away from an affair even if there was a guarantee no one would find out.
But, if you think about it, there is no such thing as no one ever finding out because in the end God is always watching. If someone doesn't believe in God, not believing does not let them off the hook either. A person's conscience is always there standing as a witness to dirty deeds, even if done with no one else around.
I have come across the attitude where there are people who truly believe that they can have an affair without ever hurting their spouse. They believe this is possible not to hurt their spouse because they take great pains to hide their affair. But, here is the thing. Even if someone is a mastermind in hiding infidelity, it cannot truly be hidden.
Here is why: An affair, even if hidden, causes different behaviors in an individual. When an individual is carrying on an affair, he will not truly be present with his wife and children even if his physical body is present. His mind will be checked out and because of this his behaviors will also be checked out.
This brings its' own kind of harm. At its worst, a person having an affair can become downright cruel to the betrayed spouse rather than being passively checked out emotionally. They can play cruel mind games, make a person feel like they are crazy, and turn into a monster around their kids. In the end, there is no such thing as an affair in a vacuum where no one finds out and no one gets hurt. All affairs do harm, no matter what the circumstances.
Finally, there has been a shift in infidelity that I believe is the most frightening shift of them all. Single Millennials have flooded the workplace and this means bad news for marriages. Young, single women are perpetuating infidelity in the workforce because they have a different set of values than previous generations. Currin explains the difference:
"While the workplace has historically been the arena in which men conducted affairs, an interesting trend is the conscious decision of young single women to date older married men with whom they work. This is due not only to the prestige, power, and financial means of this group of men, but to a desire on the part of these young women to focus on career. Involvement with a married man reduces the likelihood of the affair leading to marriage, and limits the amount of time and energy which he is able to devote to the extramarital relationship, thereby freeing her to concentrate on career advancement." (3)
Considering studies have shown that the current generation entering the workforce is the most narcissistic of all generations to date, this does not surprise me.
For people with narcissistic traits, other people and the needs of other people do not exist, especially if their needs are in conflict with the needs of the narcissist. So an affair is really the perfect situation for someone with narcissistic traits because their needs are being met and they are not required to meet the needs of another in terms of buying homes, emotional involvement, or any other need that might tax the non-existent reserves of the narcissist.
Still not convinced that the other woman shares the blame?
Here is a comment from a former mistress that explains why a single woman might want a married man. She said:
"What is it about a married or committed man that makes us women flip the lid and have an affair? The way I see it, it's probably the fact that he's already taken. I mean, if he's already taken, that means he has to be good, right? Otherwise, why would a woman pick him? And if his woman is a pretty looker in the first place, I'd be flattered if the guy leaves her to come to me. That would just show how good looking I am myself, wouldn't it?" (4)
Wow, the utter vanity of this way of thinking just boggles my mind. There exists a significant subset of women who actively desire to steal other women's husbands. Not all women are this way, but the ones who are this way are enemies to all wives.
Feminists preaching about the sisterhood and singing Kumbaya are chanting ideals that may not exist. There are many women out there who don't consider themselves part of the sisterhood at all, unless it's a sisterhood of one.
Women who have affairs with married men don't want to 'lean in' unless they are leaning in to another woman's husband. Ideals of women working together for a common good are great, except when it comes to men, there are many women who behave as if it is every woman for herself.
I hold these women accountable because let's face it: if all women said "NO" to married men, infidelity would not exist. It takes two to tango and if single women simply did not participate in infidelity, there would be no such thing as 'the other woman.'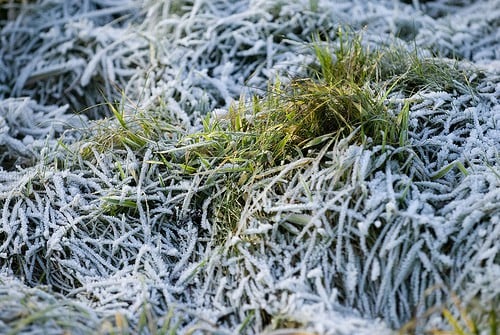 A Case Study: Christian Love Triangle & Making Amends
I have been reading The Myth of the Greener Grass by J. Allen Petersen. This book has been referred to as the first infidelity recovery book for Christians. I love this book because it is so thoughtful and insightful. But, the best part about the book is that it contains interviews with husbands and wives who have recovered from infidelity.
In each of the interviews, it is made abundantly clear that the other women involved were unashamedly predatory. I found this particularly surprising because in my mind, "good Christian women" just don't have affairs with married men.
I wanted to take a closer look at the story of Reverend Douglas Nelson and his wife Sally Nelson because their story demonstrates how incredibly easy it is to fall into an affair when the other woman is predatory in her advances. In their case, each other woman aggressively made the first move. While this does not excuse the Reverend in his behavior, it is a dynamic that causes me to take pause because it happens in real life, even among women who would consider themselves to be good Christians.
Reverend Douglas and Sally initially met at a church youth group in high school. Both had come from hard-working and very non-affectionate, stoic homes. They quickly became intimate and that continued through college. They married a week after graduation and Douglas enrolled in seminary school.
While Sally's dream had been to marry Douglas all along, he married Sally out of a sense of honor. She had always been all into the relationship, mind, soul, and body, while he only had a strong infatuation and the feeling that it was his duty to marry her since he was her first sexual encounter.
Their marriage did not begin on the same page. (Regardless, this never makes an affair the right thing since it doesn't matter the reason why someone married. Marriage is a sacred bond and that bond should never be broken, no matter how or why you took vows.)
Sally and her husband had two children almost immediately and her husband worked night shifts to support the family. The week he graduated seminary, the Reverend accepted an associate pastor job at a very large church. But, upon arrival, he found out the senior pastor had had a heart attack and he was immediately given the role of the head of the church.
He was young and this awakened a need for power and control inside of him that was unhealthy. But, he also felt growing discomfort and felt spiritually hollow inside even though life was going well on the outside.
Now the head of a large church, the Reverend was on the look out for something that he felt he wasn't getting in daily life. Sally was busy raising three children and he was busy growing a church separate from his wife.
The Reverend explains how his first affair began:
"I remember vividly walking into a hospital room to visit the wife [Joanne] of a family who were our best friends. We lived just a few blocks apart had taken some vacations together, were active in the same church, and the wife was an especially close friend to Sally. They [Sally and Joanne] did many things together and thought highly of each other. As I was getting ready to leave, she reached out to hold my hand and she said, 'you don't know this, but I've had this inside of me for two years. I'm deeply in love with you. I love you with all my heart!' Wow. Like the Fourth of July, everything started exploding inside and all around me. My heart began to pound, my palms began to sweat, my mouth began to get dry, and my eyes dilated. The rest of the afternoon was a blur and I was back at 7 o'clock to hear her say it again. At nine the next morning I returned to hear it again and to kiss and embrace. We both began to live for the day when she was to be released and we could 'show our love for each other.'" (5)
The Reverend's affair with his wife's friend Joanne blazed wildly for two years. Sally knew something was wrong but could not put her finger on it. Still, something inside of her told her that he was going elsewhere to find satisfaction and for this reason Sally reported that she never withheld sex from her husband. She continued to believe it was her duty. Sally had her lingering doubts about his fidelity and her husband knew. So, he dealt with her by heaping deceit upon deceit. The Reverend even came to a point where he wished his wife dead so that he wouldn't have to make a choice between her and the other woman.
[quote]
"Of course any man who commits adultery also lies. They exist side-by-side.

[/quote]

He said, "Of course any man who commits adultery also lies. They exist side-by-side. In the lying the progression began very rapidly. I had to manipulate her, overpower her. To Sally's accusations I would say, 'you are imagining things, there's something wrong with you, normal people are not jealous like this.' I tried to convince her that she was emotionally unbalanced. That she was really insane…And there was this terrible conflict inside. I felt that I loved them both. If only my wife would die. Though I did not express it verbally, this death wish became so strong that it was spiritually transferred over to Sally. And then she began to want herself dead. I literally put it on her in the spirit. Intuitively. Sin always ends in death, either in actuality or in purpose. It starts out as a flirty little thing, but winds up with you really wanting your wife dead." (5)

Indeed, things were getting serious and the Reverend's behavior towards his wife had made her feel crazy and had instilled a death wish in her. Yet, the Reverend did not struggle. He had no issues going from the other woman's bed on a Saturday night onto the pulpit on a Sunday morning. He did not have an internal struggle with his conscience and was on fire from all of the passion and power that he felt from being the head of the new church and having an affair.

This continued until Christmas of the second year. The Reverend sent his wife and children to another state to spend the holidays so that he could have time to think. Once he was alone, he realized that he had become spiritually dead. He could no longer pray, he could no longer hear God, and he realized everything inside of himself was falling to pieces. But, even though he was falling to pieces, it was not enough to break him or even cause insight on his part.

People at church were starting to whisper about his affair with Joanne. In addition to that, Joanne was starting to make demands upon him since she was no longer satisfied with being the sidepiece. Joanne became extremely jealous and was now acting like a second wife, according to the Reverend.

Still, he remained obsessed with Joanne and could not leave her because he believed she might be a soulmate. One might be led to believe that Joanne, the other woman, was really someone special. Indeed, he thought she was very special until a single event occurred. In an instant the Reverend was no longer obsessed with Joanne and lost all interest in her. His passion and 'love' for her evaporated immediately like dew disappears before the morning sun.

He said, "The next Sunday morning was church. I went over early, about 7:30, to go over my sermon and get ready for the services. As I stepped inside, I heard the organ and sat in the back row. Our organist, a single girl about 27, was practicing her music for the morning worship. There was no one else in the building. As I listened to the music, I began to weep uncontrollably. When I got up and walked down the aisle, she noticed that I was really distraught and she said to me, 'what can I do? I know something is wrong.' Suddenly I realized that she knew that I was falling apart and probably knew the reason…. She came back into my study with me and before I knew it, I kind of vomited out to her what I had not said to anyone else. I sobbed. 'This thing with Joanne is killing me.' 'Yes, I know,' she answered sympathetically. Suddenly I found myself in her arms and she was soothing and caressing me and saying, 'I understand.' And from that moment on, the affair with Joanne was over. That finished it. I never went back to her. I felt in my mind that I had been released from that and I transferred everything over to the organist. Just picked it up here and set it down right over there. Affair number two." (5)

As you can see, it did not take anything at all to launch the Reverend into another affair and in so doing to demonstrate that the first other woman was not special at all. She was just a thing to be used to prop him up so that he didn't have to deal with the gnawing spiritual deadness that had been growing inside of him for a while. And just like that, he transferred all of those feelings to another warm body.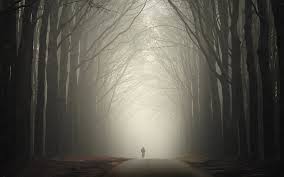 Before I continue, I wanted to point out several psychological aspects of this story that deeply bother me. The first is that the Reverend did not take even one second to think about the breaking of a commandment or pros and cons of an affair before he dove right in. He was so weak and open to sin that all it took was for a woman besides his wife to say a few passionate words.
There is something profoundly wrong with this man because such behavior is NOT normal or excusable anyway you slice it. If everyone in this world was ready to ruin lives and do terrible things on a whim, our world would be in trouble indeed—and really, the world is in trouble these days because selfishness, deceit, and adultery are rampant.
The second is that the Reverend didn't really struggle with guilt—he mainly struggled with his own emptiness, which is just another area of self-focus. But, the thing that takes the cake is that he wished his wife dead.
Any Christians out there will remember that in the Bible, adultery is a crime punishable by death. The Reverend should have been thinking about his own death, rather than the death of his wife. The fact that he projected this on to his wife and attempted to make her think she was crazy is extreme emotional abuse. That part, at least in my mind at least, cannot ever be forgiven.
Now let's continue with this couple's story. It would take a while and many different adverse events for the Reverend to hit rock bottom, all the while being able to continue on with the young organist without conscience or a thought of his wife's emotional wellbeing.
Meanwhile, the first other woman was not giving up so easily. She would place threatening calls to the Reverend's wife and children at all hours of the day and night. Still, he denied anything went on and pretended like he did not know the source of the calls.
Meanwhile, the Reverend was carrying on as strongly as ever with the organist—that is until black and white proof of his affair came in a love letter that the Deacon intercepted. He was fired immediately and was such a coward that his wife had to come pick him up at the church because he was crying too hard to drive.
Still, his wife did not ask why he had been fired and the Reverend did not disclose the reason either. In an instant, the word of his affair traveled and they lost all of their mutual friends. The Reverend was able to lie his way into another job several states away and so he picked up his wife and five children and moved them to a new area.
Did this cause him to drop his affair partner? Of course not! Unfortunately for him, some of the leaders in the new church got wind of the scandal. They hired a private detective and the detective returned 47 pages of incriminating evidence which the elders distributed to the entire congregation. When he got up to preach, he was shown the evidence and fired again. Now he had lost a second job and had been humiliated by an entire congregation.
Did this cause him to have insight after the second job loss? No. Things had to get worse first. Without any job in sight and a family of six to feed, he was invited to a spiritual conference by a much older pastor. After sitting in sessions and hearing all of the messages from God, something inside of him broke and he felt destroyed.
He realized only then that he had to break off the affair, tell his wife everything, and live a life of honesty in his dealings with everyone, including himself. He confessed every aspect of the affair to his wife and even though she was deeply wounded, they were able to slowly rebuild their marriage.
After he became new in Spirit, he felt that he had also finally become one with his wife. Her insight from the situation is that she couldn't just forgive, but instead she had to actually live from a standpoint of forgiveness in each moment. (Easier said than done…) The Reverend offered this wisdom of how he restored his marriage:
"Sally and I have deliberately worked at this concept of truth. The thing that will destroy marriage is the lie. Adultery alone does not necessarily destroy the marriage; it is the lie. We were able to handle adultery when we brought it into the light. Every man has flaws and sins. It is only when you keep it in the darkness that sin grows and multiplies. If it is brought into the light then there is help for it."
He continues with a word about the concept of trust, "We're really not called to trust one another. There is no one I can totally trust. Everybody is capable of letting me down or betraying me, and I am capable of betraying other people. If our relationship is based in trust then the moment trust is broken, the relationship is broken. So I trust God and love my wife. She trusts God and loves me. And if she lets me down, I'm going to continue to love her anyway because that is my commitment."
Finally, he concludes with a word on forgiveness: "We tend to want instant forgiveness from each other. Only God can provide that. When I tell my wife it's over, I want her never to bring it up again because I think like she should be like God—it is wiped forever from her memory. But, she is not like God… We have discovered that time and patience are required for forgiveness to mature in each of us so we often have to wait for each other while it develops…Finally, I know that failure is neither fatal nor final."(5)
All's well that ends well, or so they say. Even though this particular couple had a happy end (mainly due to the wife's unconditional support) that was a whole lot of trouble for nothing, if you ask me. Sometimes all is not well, even if it ends well.
The thing that shocks me the most about this story is how utterly stupid this man is for having absolutely ZERO impulse control.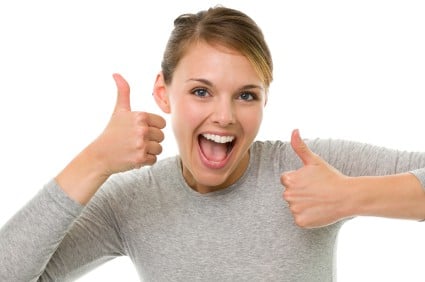 The Myth that the Other Woman is Secretly a Nice Person
This is the number one myth about the other woman that angers me to no end. I was discussing this with my husband the other day when I was ranting about something that happened in my circle of friends.
The 'other woman' in that case was a drug-free, professional who allegedly had her act together. Some were saying that maybe she was a "nice person" who fell in love at an inconvenient time and had to be with the (married) man that she loved with all her heart. (Uh, really?!) Comments like that ignite my temper.
I immediately thought back to my own single days when I desperately wanted to get married and have a family about 5 years prior to finding 'the one.' At 24, I entered a field that happened to have a male majority and was made up of a lot of moneyed, educated, professional married men older than myself.
The first day at work, I entered the building as everyone was standing around the espresso stand inside the office. I saw a guy standing there and he saw me too. We locked eyes and I was thinking…" Wow!" Immediately, I noticed he was not wearing a wedding ring either. If I could have assembled my dream man at the time, he would have been it.
I started asking around about him and found out he was a senior director in a different department than myself. No one knew a lot about him. The only thing that they knew was he kept to himself, did not have kids, and didn't really make friendships at the office and kept it professional.
After we were assigned to the same team, I also found out how much we had in common. At that point, someone I knew on the team told me they found out he was married, but that he did not wear a ring because he was separated. I had a choice to make and so I talked to a friend. (I will also say that I never approached him or spoke to him about anything other than team business. I was always the type that hung back until I was 100% sure someone did not have a girlfriend, fiancé, or wife.) 
My friend said: You are powerless over the first thought that pops into your head, but you have power over every thought and every action after that. You have a choice.
First thoughts still came, without choice:
First thought: Well, he doesn't have kids and they say he is separated, so would it be so bad to flirt?
Second thought: YES, it will be bad to flirt. It will open the door to possibly acting. A married man is a married man even if he is separated and even if he is allegedly unhappy.
So, what did I do?
I chose NOT to act.
I did not talk myself into thinking there might be some grey area that I could use to justify myself. I did not speak with him except to answer project questions. I did not smile. I did not flirt. I did not engage him in any way. I realized that a person cannot be a real soulmate if it involves breaking up someone's or even getting in the middle of someone's marriage. Period.
No matter what, I refused to take someone that belonged to someone else. Because separated still means married. Besides, I was smart enough to know that many truly married men liked to say they were separated in order to draw in a naïve, single woman for an affair.
You see this is how "nice people" think and act when they are challenged with a tough situation. Nice people get tempted. Nice people even get infatuated. But, nice people grab ahold of themselves, choose not to continue to think the thoughts that might lead to acting, and do whatever it takes NOT to act. This is what stable people with integrity do and there is really no excuse for taking another woman's husband.
Now, some might argue that if someone is genuinely swept away that they could not help themselves. I highly disagree. People often use their emotions as a cop-out to follow through on hurtful behavior. How many times have you heard: "But I just couldn't help myself!" That's okay when it comes to a delicious slice of cake after you have been on a diet for 6 months, but it is not okay when it comes to any act that harms another outside of yourself.
As my friend said, you can't choose the first thought (that is being swept away), but you can choose the second thought (that is choosing to avoid situations that could compromise you) and then you can choose your actions.
People might like to say they have integrity, but a person can only have integrity if they maintain integrity during challenges.  Nice people don't steal other women's husbands.*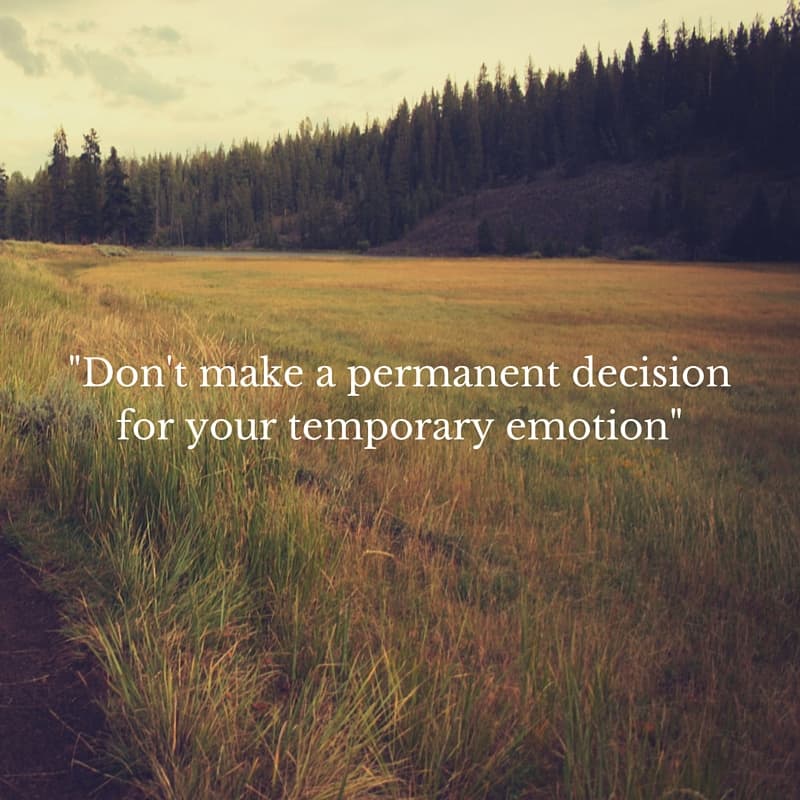 Impulse Control
The other thing I do not personally understand is when people have terrible impulse control. If I had a dollar for every married man who has come on to me, both before and after I got married, I would be able to retire early. All of you ladies can relate to it, I am sure, because every woman will experience this during her life.
Over the course of my life, I have even had a couple of men approach me to tell me they wanted an actual affair with me. They went as far as to spell out exactly what they wanted to do. Each time, I recoiled and cut all contact. Internally, I was actually disgusted by what was being proposed and I became viscerally sick to my stomach.
This is why the Reverend's story gets under my skin so much. His impulse control is non-existent. A woman tells him she has undying love for him and he is like, "Oh okay, well I can't possibly turn you down then! Let's do it!"
When I have been in this situation, I say 'no' and end communication. When people have no impulse control, it just causes me to lose all respect for them. Two-year-olds have poor impulse control, but adults have been given many years to develop impulse control.
Is monogamy a natural state?
Just about everywhere you look, there will always be someone who says that monogamy is not a natural state. Generally, it is men who make this statement and they are usually referring to the idea that it's in men's DNA to stray but it's not in women's DNA to stray.
The tired, old argument follows and it's just another version of "boys will be boys" and girls are pure and they like to keep their knees together. But, if you take another look, it's easy to find that infidelity rates are the same between the genders.
The gap has closed and it no longer makes sense to pull out the stereotype that men are driven to find sex while women are not. Quite a few women enjoy sexuality and have higher libidos than their partners. A recent study showed that when it comes to women in long-term relationships, women are even more amorous than their male partners imagined!
Personally, I believe that both nice girls and nice guys enjoy (as a whole) their sexuality equally. But, the reason we don't see as many women wanting to have one-night-stands is because it is a matter of context and not a matter of desire alone.
Contextually, men are mostly comfortable having one-night-stands while a woman's sexuality tends to blossom in a long-term relationship. Men are not required to feel physically safe to have sex. But women (generally) do need to feel physically safe, trusting, and secure before engaging in sexual activity. I believe this requirement of safety helps account for the myth that women are monogamous while men are not.
Now that women have choices, family planning, and are no longer shamed by society for enjoying their bodies, infidelity is equal among the sexes.
So, I see one of two things: either monogamy is not a natural state for BOTH men and women, or monogamy is a natural state for men and women, but equal numbers of each gender give into temptation.
Science has found a couple things to be infidelity predictors: whether or not there was an affair by a parent as well as a gene that can literally be 'turned on' and therefore give someone a predisposition to infidelity. I do not believe infidelity is the natural state. I believe that monogamy is a natural state, but that many deviate from the norm when they are tempted.
Let's pretend for a moment, shall we?
Let's pretend that monogamy is not a natural state. So where does it leave monogamy? Monogamy still remains both a religious and a social construct.
Monogamy is part of the marriage contract in our culture and the marriage contract in this culture is a binding agreement into which two people enter willingly. Therefore, even if monogamy is not a natural state, people knowingly sign up for it when taking marriage vows. After that, it is up to them to choose whether they will honor said contract or not.
So, if you think about it, whether or not monogamy is a natural state is a moot point. When someone takes a marriage vow, they knowingly enter into a relationship where monogamy is an essential part of the contract and remaining in a monogamous state is part of the binding agreement.
Like all contracts, those who willingly enter into them must honor the terms or suffer the consequences. In this case, it does not matter if monogamy is a natural state or not. There is a binding agreement to maintain monogamy and there is equal performance expected by both people in terms of maintaining monogamy.
This situation does not include a gray area: two people sign up for a monogamous relationship and this is exactly what is expected of them. It doesn't matter if one partner is attracted to someone else and acts on it. He is breaking the agreement and breaking it is a wrong act and a breach of the performance required, which is to maintain one's half of the monogamy component in marriage.
Since almost everyone in today's day and age seems to respect legality more than morality, infidelity is wrong even by purely legalistic standards. So, the next time someone tells you monogamy is not a natural state (as applies to marriage) give them the legalistic argument.
Summary
In summary, I believe that the other woman is 100% culpable for her part in the affair when we consider purely her role versus the role of the wife. The other woman is 100% in the wrong.
Some other women are downright aggressive when it comes to finding and maintaining affairs with married men. Other women are not simply poor, little 'nice girls' who happened to fall in love with the wrong person. There are no "oop-sie's" followed by giggles to take the blame off the other woman.
Using the argument that monogamy is not a natural state cannot be used as the 'get out of jail for free' card. When morality is removed from this argument we find that the legalistic argument involving maintaining monogamy in a marriage holds up.
Whether someone wants to try to use an alleged evolutionary biology argument to excuse infidelity or whether someone wants to place infidelity in a gray area, these ideas don't hold water when marriage is discussed in terms of the contractual obligations two people have made to one another. Just as if you hired a painter to paint a house and instead the painter stole your money, infidelity is also wrong and a violation of a contract.
I sincerely hope that this blog post provided you with a new way to think about both the other woman as well as about infidelity in general. Plainly, there is no excuse for infidelity, so don't allow your wayward spouse to dupe you by setting up a gray area or by playing mind games. Wrong is wrong and thus ends my diatribe about the role of the other woman and infidelity in general.
How are you doing this week? Have you had any new insights into your situation?
Footnote:
*As always, I like to qualify absolutes because there is always some single woman, out of several million in the world, who can be fooled.
I remember reading a story where a woman started dating a man from work. He did not have a wedding ring, he told everyone he was single without children, and he even had an apartment. They stayed together two years and ended up getting engaged. He met her family and friends and she met his family and friends. They even spent holidays together.
But, this man was a sly dog and literally had a double life, double set of friends, more than one cell phone, and even another identity in which he kept apartments and credit cards! One day they were at dinner and the woman's cell phone rang. It was the man's wife. After the unwilling 'other woman' and girlfriend hung up the phone, her 'lover' told her that his wife was actually just a stalker and that he was not married. His was able to tell this story without flinching.
Soon after, it took the wife showing up at this girlfriend's doorstep with children and family photos. That's when the man's girlfriend broke up with him, but he still tried to continue the charade!  This is a very extreme example, but it's also supposedly a true story.
Women who get caught up with married men who live double lives are not to blame. However, it is the duty of these women to break up with the married man as well. It should also be said that married men who do this are more than likely sociopaths.
Good thing to remember: most of the prison population is NOT made up of sociopaths. No, sociopaths are too smart for that and can be found in all walks of life. Plus, sociopaths may not engage in actual criminal activity since their 'crime' of choice is destroying others psychologically. I like the book The Sociopath Next Door if you would like to read more about it. I also tend to wonder how many other women qualify as sociopaths.
Sources:
1. http://www.dailymail.co.uk/femail/article-3530119/Why-date-married-men-Twice-divorced-serial-mistress-admits-finds-flattering-chosen-wives-says-NO-husband-trusted.html
2. http://www.dailymail.co.uk/femail/article-1178134/A-mistress-confesses-Why-I-want-sleep-husband–HE-wants-sleep-me.html
3. Currin, Liz, PhD. Affairs: Who Has Them and Why.  From https://www.atlantapsych.com/article/affairs
4. Anonymous. Falling in Love with a Married Man – Things to Know. From http://www.lovepanky.com/women/girl-talk/falling-in-love-with-a-married-man-affairs
5. Petersen, J. Allen. The Myth of the Greener Grass. Tyndale House Publishers, INC. First Edition: 1984. Pages 151-174.