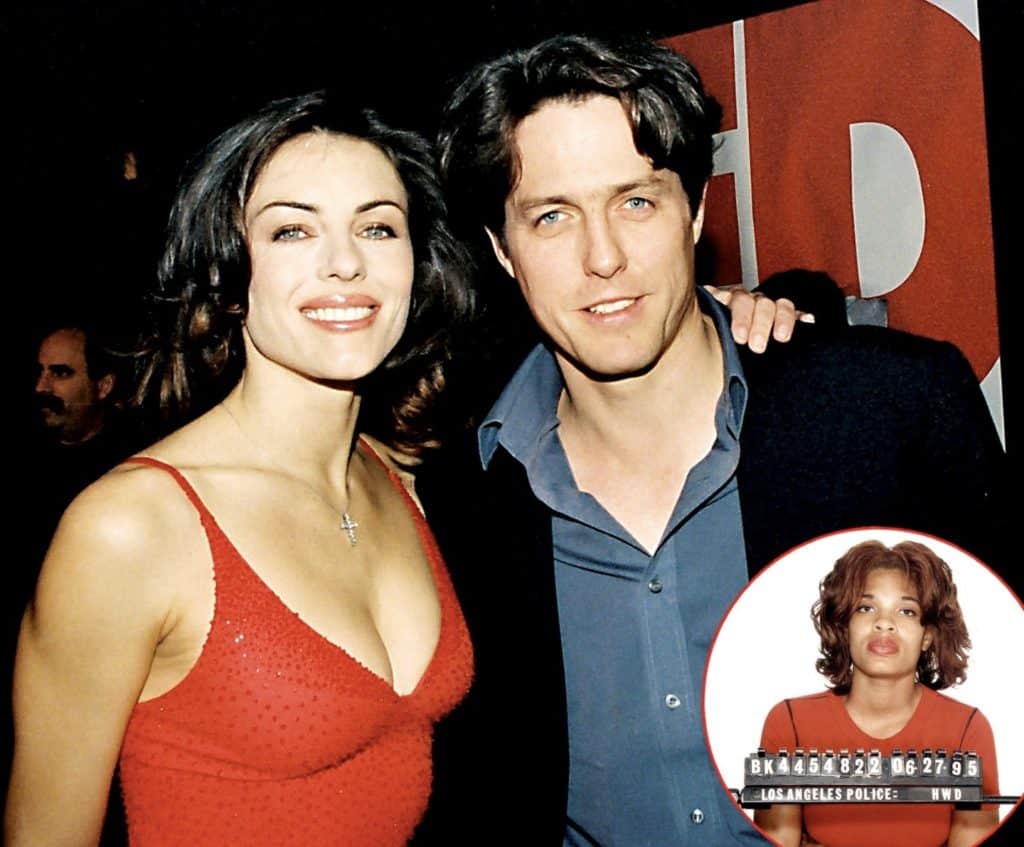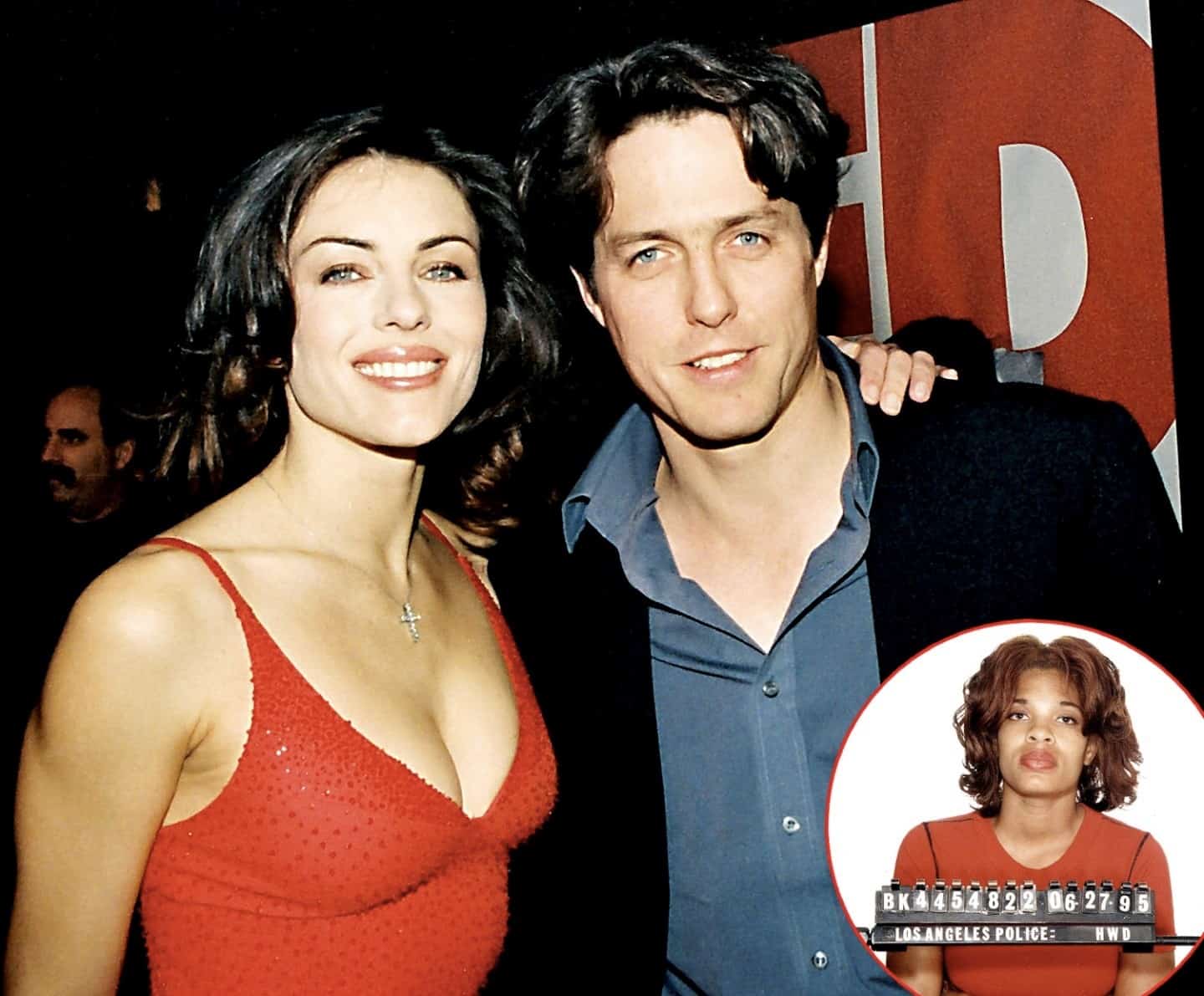 By Sarah P.
What do men like Arnold Schwarzenegger, Robin Williams, Ben Affleck, Jude Law, and Hugh Grant have in common? On the other side, what do women like Adrianna Lima, Christie Brinkley, Shania Twain, Jennifer Garner, and Liz Hurley have in common?
All of these people are bound together by a commonality that has nothing to do with the fact that they are all public figures.
They are all bound together by infidelity, with this specific male group being the perpetrators and this specific female group being the victims of infidelity.
But, it becomes even more specific than that..
All of the men in the above group were unfaithful with and/or sired children with women who were arguably a LOT less attractive than their own wives or fiancées.
All of the women in the above group have experienced and/or divorced wayward spouses who engaged in infidelity with women who were in an entirely different (lower) league than the wives.  What gives?
After all, many women grew up being told that the prettiest girl in the room always wins. There have been thousands of love songs written about beautiful women. We were told that female beauty is so precious that men were willing to fight on a beautiful woman's behalf and even to die for her. One beautiful woman, Helen of Troy, sent thousands to war over her famous beauty.
Beauty has Power
When someone even mentions the word "beauty" in regards to women, a bunch of subconscious associations occur. Beautiful women are estimated to be smarter, trustworthy, kinder, and more in control of their lives than less beautiful peers. Thin and "beautiful" women even make more money than others who are not perceived in the same way.
This perception as well as the outcome of beauty has been studied and some of the following have been found: beauty/handsomeness equates greater success in politics, companies with good-looking executives have higher sales, beautiful people are perceived as more trustworthy and kind, and finally beautiful people are more persuasive.
In other words, beauty has power.
So, it would be natural to conclude that since beauty has such superpowers, it could affair-proof a marriage. It would be natural to conclude that if a man is married to a supermodel or a beautiful actress, he is going to feel like one lucky guy and worship the ground that she walks on. He might even actually do so for a while until one day he doesn't.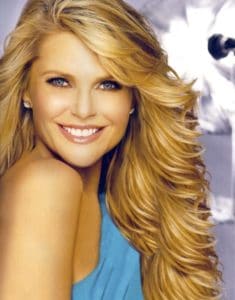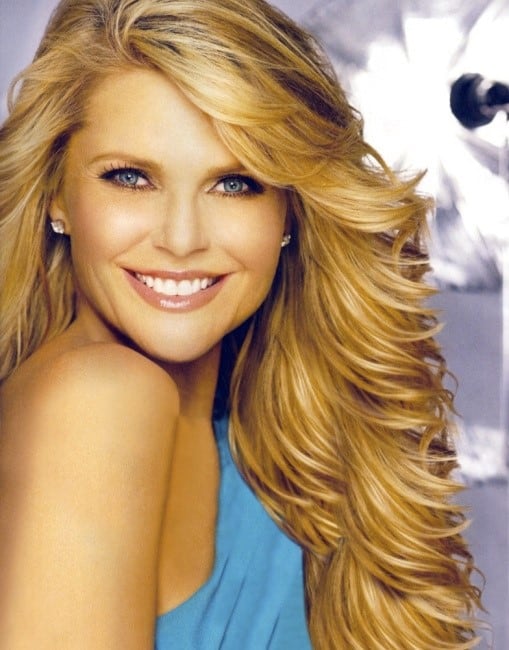 A long time ago, when I was in my early 20's, my friends and I used to believe this lie. Each of us felt that looking perfect was our best insurance against infidelity.
We spent hours each week at the gym, watched what we ate, styled our long hair, dressed in ways that were alluring to men, and used the latest make-up tips.  Some of my friends even got cosmetic surgery for their perceived flaws, which were in their minds only.
We figured that as long as we were attractive enough, we could control a man's fidelity to us. We irrationally believed that beauty could cause a man to be faithful. We also irrationally believed that it was up to us to ensure a man stayed faithful.
We talked about how to dress, how to smile, how to walk, what to say, what to do, and how to behave to cause a man to stay faithful. We obsessed together over things our boyfriends said and did and what to do to get married. We figured that if we were good enough girlfriends or wives, our men would stay faithful and that burden fell solely on our shoulders.
It may sound like we were a shallow bunch, but we actually were not. All of us had Master's degrees, were at the top of our classes, and had good jobs. Most of us volunteered for organizations like Habitat For Humanity and had high-minded goals.
Our little obsession with beauty and how to get commitment from a man was something we talked about in hush-hush tones only amongst ourselves.  Each of us incorrectly came to conclusion that not being pretty enough was the only thing missing.
Looking back at photos of us all during that time, I want to be able to send a message to those beautiful, young women (that we were at the time) and tell them that we had it all wrong. Each of us had chosen the wrong guy and that's why we were not getting married. It had nothing to do with beauty because we had a lot of it. But, we did not know that. We still labored under the illusion that we could control the outcome with a man and the way to do it was to be prettier.
Twenty years later, all of us in this group of women have learned our lesson. Each of us has suffered the heartbreak of infidelity and one woman who is absolutely stunning has been through it several times over!!
After many years of heartbreak we learned that there was nothing we could do to control a man's fidelity. We learned that a man's fidelity is something he controls and that we cannot affect his infidelity or not in any way. It is his issue and his choice.
And yet…
It still always surprises us when people like Hugh Grant are literally caught with their pants down engaging in acts with a woman who is inferior to the woman to whom he is or was engaged.
In cases like Hugh Grant there is no ambiguity in terms of the value of each woman involved. Liz Hurley was arguably one of the most attractive women and successful actresses at the time. Hugh threw his chance away with Liz for a prostitute.
So, even though each of us rationally knows that infidelity is a man's choice, some still cannot help but wonder why on earth a man would risk his relationship with a beautiful woman for a woman who is far inferior to his girlfriend or wife. Worse yet, when a man is married to a model that always lands on People magazine's Most Beautiful list and then cheats, we cannot help but wonder why.
Wired to Seek Beauty
We are taught that men are visual creatures and that men are drawn to beauty (and that, gee whiz, they just can't help staring when a beautiful woman walks by!) Scientists tell us that men are literally wired to look and to seek out beautiful women.
When a man chooses someone who is not attractive even after imbibing five beers, it turns the whole men-are-visual thing on its head. I believe this is why we still take pause when we hear stories about the world's most beautiful women being left for plain Jane's.
In fact, we wonder why a man, who is married to one of the ten most beautiful women on earth, would be so entitled that he literally acts as if she is not enough for him? If men are truly visual, how could this be?
I have two words for you: hedonic adaptation.
Hedonic Adaptation in Relationships
It could be argued that this is the reason a man is unfaithful to a woman who is possibly the most beautiful woman in the world. I will state up front that I am linking the idea of hedonic adaptation in relationships to infidelity even though none has been proven.
In a nutshell this concept involves the fact that humans adapt to both positive and negative experiences. From what I have seen, there are not any studies or peer reviewed psychology articles that have specifically examined how the concept of hedonic adaptation might play a role in infidelity.
Sonja Lyubomirsky, a UCLA professor and respected scholar worldwide, has done ground-breaking work on the concepts of happiness and joy. But, happiness and joy naturally link to the concept of hedonic adaptation and Ms. Lyubomirsky has studied this concept in detail. Here is what Ms. Lyubomirsky says about Hedonic Adaptation:
"Hedonic adaptation is the psychological process by which people become accustomed to a positive or negative stimulus, such that the emotional effects of that stimulus are attenuated over time (Frederick & Loewenstein, 1999 ; see also Helson, 1964 ; Parducci, 1995 ). The "stimulus" can be a circumstance (new mansion in the hills), a single event (a pink slip), or a recurring event (thrice-weekly dialysis), and it must be constant or repeated for adaptation to occur.
The homeowner will experience hedonic adaptation as long as her mansion remains unchanged, the worker as long as he is unemployed, and the kidney patient as long as disease progression is kept at bay. If the new mansion is renovated to include a tennis court, the employee is offered a new job 2 weeks from Monday, or the dialysis treatment is extended, a brand-new adaptation process will unfold.
A question that is yet unresolved concerns whether the stimulus to which one adapts must be an actual situation (e.g., the situation of driving a particular car or being in a particular marriage or experiencing a particular offense) or the knowledge or recognition of that situation (e.g., "I own a hybrid" or "I am married to an alcoholic" or "She fired me").
It is undoubtedly difficult, if not difficult, if not impossible, to disentangle these two aspects — for example, to separate being married (i.e., the complex stream of experiences that make up a marriage) from one's identity and self-labeling as a married person, and researchers have yet to do so. Another unresolved question is whether reductions in emotional responses over time represent evidence of true adaptation or merely relabeling — that is, giving a different label to the same perception." (1)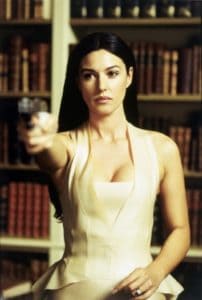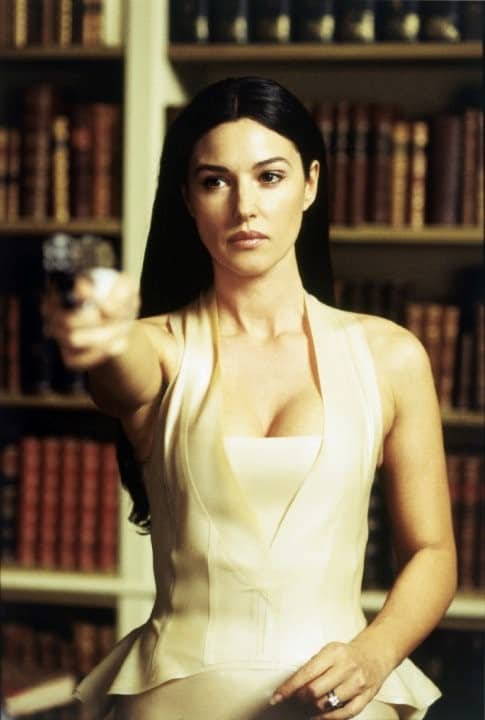 Cheating for a Head of Hair
It seems that hair can get people into a lot of trouble. In the Bible, the source of Sampson's power was his long hair. We can infer that there was power in hair. Even today, The power of hair is apparent. Hair replacement therapy for both men and women is a multi billion dollar industry.
For men, restoring a full head of hair gives them the promise of lost youth. And often their confidence goes through the roof and they start acting younger too. A new found full head of hair will certainly cause younger women to notice and he will bask in his newfound glory. Hair is equal to sexual potency and youth. A man might take it too far after the hair returns.
Then, there are women who have heads of hair that others could only dream of. Some of these women know that they possess this power while others might use it to lure married men. When I was single, men would often mention how a head of long, full, shiny hair is a powerful thing.
When I was in college, I had a friend who was literally stalked by strangers and who received anonymous love notes under her door because of her hair. She had waist-length, shiny, dark hair that fell in perfect spiral curls. Her hair complimented her large, blue eyes and it seemed to drive men crazy wherever she went. One year she cut it off and all the attention dried up instantly. She still had the same beautiful eyes and adorable, petite figure. But, her hair was gone and she was rendered invisible.
Hair still holds its power over some grown men. There was a husband/wife team in my friend's workplace and both the husband and wife are doctors. Both are very attractive people by anyone's standards, but the wife of the pair was even a bit more attractive than her husband. A slender, brunette marathon runner, his wife was as fit and beautiful as she was intelligent and caring.
One day she took a job at another clinic and the clinic where her husband worked hired several new medical assistants. One of the medical assistants, who was also married, had a long, voluminous head of naturally curly blond hair. She styled it and wore full make-up and provocative clothing to work. For whatever reason, none of their managers forced her to wear scrubs like the rest of the employees so she often showed up in the tightest jeans on the planet and low-cut tops. Why management allowed this is beyond me.
Well, the married ER doctor caught her eye and she caught his. It did not matter that he had a beautiful wife or three children. It did not matter to the medical assistant that she had a handsome husband and she also had three children. She saw dollar signs and he saw a full head of hair, which was unlike any head of hair he had seen before.
Obviously the medical assistant had nothing to lose by upgrading husbands. But, the doctor had a lot to loose. In addition to his beautiful wife and their three small children, they also owned a beautiful estate on several acres and investment properties. They seemingly had the perfect life—or at least that's what his wife had thought.
He broke his wife and his children's hearts and left for the medical assistant with gorgeous hair. The estate was sold; the investments were liquidated. The divorce did not go well and the children on both sides are permanently damaged.
He and the medical assistant just bought a smaller home in a nice city and the children, who are all under the age of 11, are shuffled between households. Even though both sets of children have been emotionally destroyed by the situation, the doctor and the medical assistant don't care, just as long as they have each other and just as long as she has access to his money and he has access to her hair.
The point of this story is not necessarily the hair, but rather the principle of hedonic adaptation.
This ER doctor was living the kind of life most people dream of: healthy children, a beautiful wife, gorgeous homes, and a secure, generous income and retirement. I believe that most people would be in 7th heaven to live in such an ideal situation. But, not him.
He had adapted to all of those good things in his life and was now bored with being so generously blessed. He wanted to shake things up a bit and so when the medical assistant tried to catch him, he was happy to be caught. He did not think about all of the lives he would be ruining, all that he would lose, the trauma that he would cause… he only thought about being bored and getting a high off of something different. Because gee, it must have been so difficult to be married to a smart, beautiful, and kind female physician like his wife! What a hardship for him!
And so when the medical assistant who did not even graduate high school came along, well of course he had to trade up! (I am being sarcastic—it was clear he traded down.)
But, one flip of her voluminous, blond hair and one comes hither look from Miss Sassy jeans and he just could not help himself. He had gotten used to all of the good in his life.
Instead of focusing on and giving daily gratitude for his good fortune, he felt entitled to more. He had grown tired of his wife and children and that was that.
Apparently, he went through an extremely icky divorce, as did the other woman, but it doesn't matter to them. Their needs are more important than anything else or anyone else's needs. They were simply bored of their own good fortune with their spouses and had to find something different.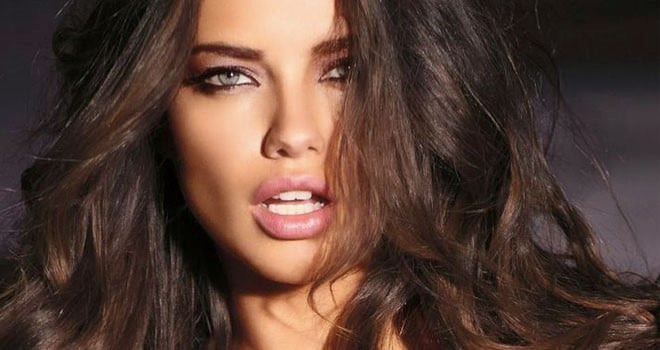 Kristy Simon explains more about how hedonic adaptation can play into this:
"An established theory from psychology can explain this. Dubbed as the hedonic adaptation, the concept explains that people are naturally predisposed to return to a relatively stable level of emotional state or well-being…Simply put, people have the natural tendency to get used to stimuli that initially had given them a profound sense of well-being or happiness. This is also true for romantic affairs or relationships.
The first involves a bottom-up process in which positive emotions from a relationship naturally declines over time. Essentially, an individual becomes too accustomed to the stimuli coming from the relationship, thus taking his or her partner for granted or considering the entire relationship as common or the new normal—nothing special or nothing magical. The individual then feels indifferent or disinterested toward his or her partner. With the passing of time, feelings fade and the relationship erodes.
The second route involves a top-down process in which an individual increases aspirations for achieving positive life change in order to sustain or improve positive emotions. As an individual becomes more accustomed to the positive stimuli, he or she will begin to seek for novelty or demand more from the stimuli in order to sustain the same level of happiness. In a relationship, the individual would either become too demanding and controlling or seek another person who could bring forth a renewed sense of romance or intimacy. Thus, this is why cheating or infidelity transpires." (2)
We have heard the old complaint that a husband usually takes his wife for granted, given enough time. This is exactly what hedonic adaptation in relationships is about. If it is not recognized and dealt with, it can be the root cause of an affair in an otherwise happy marriage.
Novelty becomes an over-powering driver and some will allow everything good in their lives to be destroyed just to add a bit of novelty. While we all experience hedonic adaptation, hedonic adaptation should never be an excuse for an affair.
Life throws us all kinds of challenges and emotions that we may not want to deal with and so we make excuses for ourselves when we don't deal with these things in productive ways. Just because someone adapts to good in their lives does not mean that they must cheat or even take those around them for granted.
Mediator and Attorney, Laurie Israel explains more about how Hedonic Adaptation in relationships relates to infidelity:
"A number of academics are now working in the field of what makes people happy. Part of the work is studying the concept of "hedonic adaptation". What this means is when we get what we want, what we wanted loses its allure very quickly. We adapt to the pleasures, and they are no longer strongly pleasant to us. That's why the so-called "marriage boost" (the honeymoon period after a marriage) only lasts about two years.
What is a married couple to do when faced with this reality? Some stray from the marriage to try to achieve that "high" feeling again. Unfortunately, that "high" feeling, like the high when you first got married, also fades because of the "hedonic adaptation". So often you're right back at the place you started: working on a relationship that is imperfect." (3)
Ms. Israel also a makes a good point in that the Hedonic Adaptation that might have led a person to look elsewhere will occur with the new flavor of the month that they have found. A person might think that his mistress will make him happy, but he too gets used to her.
I believe this is why 90% of men don't, in the end, leave for the mistress. Given enough time he will figure out that he traded a real marriage for fool's gold and he will be very unhappy indeed.
When the glow wears off from the fool's gold, the men most often realizes that he has gotten himself into an incredibly bad situation and has possibly burned some bridges that will never be restored.
In the end, everyone gets used to a situation. We get used to something and when we do, we can either take it for granted or we can continue to show gratitude for it. In fact, writing a daily gratitude list or taking a daily inventory on everything good in our lives can help with Hedonic Adaptation.
Face it: if we are in a state of gratitude, we cannot take something for granted. Therefore, the perfect antidote to hedonic adaptation is sincere gratitude for the good in your life.  Even if there is a lot of bad going on at some point in time, there is also good going on. But, it requires looking for the good and sincerely, wholeheartedly focusing on the good.
This also goes for our partners. People get used to even the best of partners. But, as married people I believe that our marriages would be better if we fought this tendency and have gratitude for our partners, even on bad days.
Thus, the best way to handle Hedonic Adaptation in relationships is gratitude. If your spouse strays, remember that he will get just as bored of the mistress as he was his old life. Only, after the glow wears off, he pines for nothing more than for his old life to be put back the way it was. Whether this is possible or not is a different story.
Any thoughts or comments on this – or anything else?  If so, please share them in the comment section below
Sources:
Lyubomirsky, Sonja. Chapter 11. Hedonic Adaptation to Positive and Negative Experiences. From http://sonjalyubomirsky.com/files/2012/09/Lyubomirsky-2011.pdf
Simon, Kristy. Secret to Lasting Relationships: Hedonic Adaptation Prevention. From http://www.versiondaily.com/secret-to-lasting-relationship-hedonic-adaptation-prevention/
Israel, Laurie. Infidelity: An Opportunity for Marital Truthfulness. April 20, 2013. From http://www.huffingtonpost.com/laurie-israel/infidelity-an-opportunity_b_2621762.html