Some thoughts on how to tell your spouse about your affair.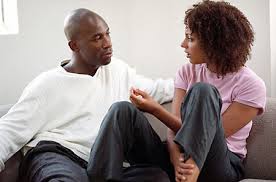 By Doug
The ultimate betrayal of trust in a relationship is, without a doubt, an affair. People often don't realize the consequences of their actions until after the act has been committed.
Probably the hardest part of an affair is when you come to the point where you need to tell your spouse exactly what happened. Like anything else, there's always a right and a wrong way to break this heavy news to your spouse.
There are two camps when it comes to telling your spouse about your affair – don't tell and do tell. And there are some valid arguments for both sides.
The main argument for not telling seems to be along the lines of "What they don't know won't hurt them." Often the logic is that the pain is so great for the betrayed…So why subject your spouse to all of that? It's also obvious that another reason is that not telling also shields the cheater from the consequences of their actions.
Conversely, those in the "do-tell" camp may argue that the betrayed deserves to know for various reasons. One such reason is that secrets between a couple undermines trust and thus the very foundation that the relationship is built upon.  Also, it is important for a person who has been involved in an affair to take responsibility and to tell the betrayed spouse what has happened. If it's not shared, there is always the risk of it the affair coming out in the open in the future.
The premise behind this post is not to argue these points. Instead, we will address the scenario where a cheater has decided it's time to tell his/her spouse about the affair and how to go about doing it. It's a situation where the affair is over and a person decides that they really need to get it off their chest and tell their spouse.

Here are some things to consider when it's time to tell your spouse about your affair…
Prepare yourself. If you walk in and confess your affair without having done any introspection, you probably are going to create an even bigger problem.
Your spouse will have questions – lots of questions. If you have any hope of saving your marriage, have answers to all these questions before you start your confession. Obviously, these answers need to be honest answers. Tell the truth and don't embellish or deceive.
Here are some of the questions and/or demands you can expect to hear:
How could you do this to me?
How long has this gone on?
Who was the affair with?
Why him or her?
What does s/he do for you that I don't?
Why am I not good enough for you?
Tell me everything you did with him/her, where you went together and all the other details!
I want to see any emails, messages or letters between you and the other person!
Who else knows?
How did this begin?
Is it over with?
Who ended it?
When and how did you end it?
Why did you end it?
Choose a time and a location where there's privacy and where there's time. This certainly isn't a conversation where you can say "Oh by the way honey, I've been having an affair…" while your spouse is rushing the kids off to soccer practice. Tell your spouse when the two of you are alone and have the time for a lengthy conversation.
Privacy is important as well because you must give your spouse the opportunity to express himself or herself. Your spouse needs to be able to react and release any emotions they may be experiencing.  So send the kids to Grandma's house or get a sitter and find somewhere private to talk.
Speak plainly and truthfully. You must really speak clearly, plainly, and it's going to be a difficult conversation. Get the whole truth and nothing but the truth out on the table immediately. You don't have to share every detail unless your spouse wants you to, but this is not a time to dodge the issue or minimize what has happened. It's hard enough for you – and you know what's happening – so imagine what it's going to be like for the person who is just hearing this from out of nowhere.

Take responsibility. Affairs don't just happen. Granted, oftentimes there are a lot of things that can contribute to this, but bottom line, the decision was yours. You are basically informing your spouse of a series of decisions that you've made that are bad decisions. That have been damaging. That have been hurtful. So take responsibility and don't make excuses. This is not a time to blame somebody else. Do not defend you behavior in any way and do not defend the affair partner.
Having an affair was the result of your choices. And quite frankly, this can be one of the first steps in the healing process.
Allow your spouse to react. You've just dropped a major bomb on your spouse and your relationship. There are going to be emotions. Don't get frustrated, angry, defensive or violent. Don't run away either (unless they want you to). Accept that your spouse must process the situation and this is a part of that. Unless for some reason you feel  unsafe and are concerned that you may be physically harmed, let your spouse vent and express their emotions.
Be apologetic and remorseful. This might seem really obvious but when there are a lot of emotions involved, you can easily forget. Apologizing and showing true remorse can be a huge starting point for the healing process.
Understand the pain and hurt. Knowing that your spouse has betrayed you is probably the most painful experience that he/she will ever know. You're about to tell your spouse something that will traumatize him/her. The pain is not just going to go away overnight. Don't take this lightly and remember to be sympathetic towards their pain and do what you can (and what he/she will allow) to comfort them.
After you've confessed you will begin the long road to recovery and healing. We wish we can tell you exactly how long it will take, but it is different for every person and every couple.
What we can tell you though is if you do choose to confess and if you take ownership of it, demonstrate sincere, honest remorse and then do the things you need to do to help your spouse heal, then that is a good indication that healing in the relationship is more likely to occur than not.
Please share your thoughts in the comment section below.  We'd appreciate hearing any suggestions that we may have overlooked.  Also, please feel free to share any experiences with your own affair confessions – whether you were on the receiving end of a confession of the one who confessed.  Thanks!